Pattern and color are the building blocks of great design and mixing and matching these two elements in decor should be in your arsenal, ready to spill out to cover your rooms with excitement. Patterns have an interesting history and we designers are constantly reinventing these ageless designs and incorporating refashioned patterns into our homes. Many of us recognize these patterns, but putting a name to them and knowing about them, deepens our ability to create a stronger sensibility to the nuances of design. Here is Volume 2 of the BG Pattern Primer with 10 new patterns to explore.
1. ARGYLE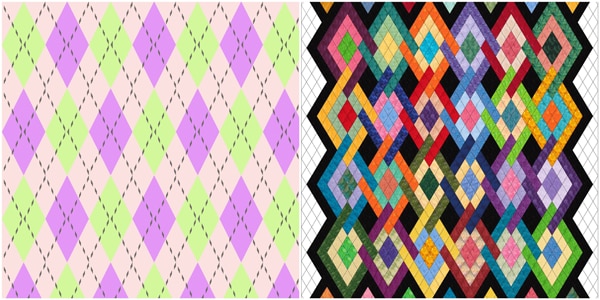 Argyle is a diamond shaped pattern that typically consists of intercrossing diagonal lines that overlay on the diamonds. At least two colors are used in this pattern. The original argyle pattern was designed by the Campbell Clan from Scotland (from Argyil, a former county in Scotland) during the 17th Century. The argyle pattern was distinctive as knitwear in socks and kilts to protect the "highlanders" from the cold and damp moors. Argyle became popularized after WWI and became a fashion motif in golf and adapted by sports teams and the "preppy look" is still evident today as argyle sweaters and knee socks. However, let today's designers take this pattern and refresh it for our homes.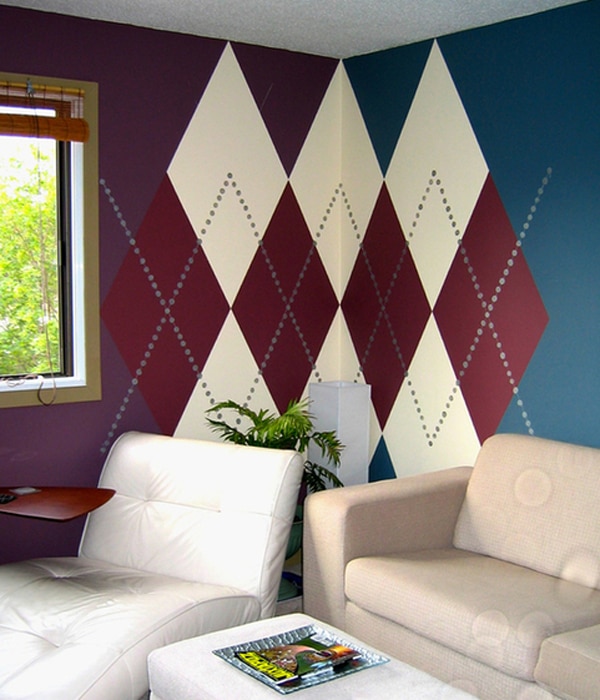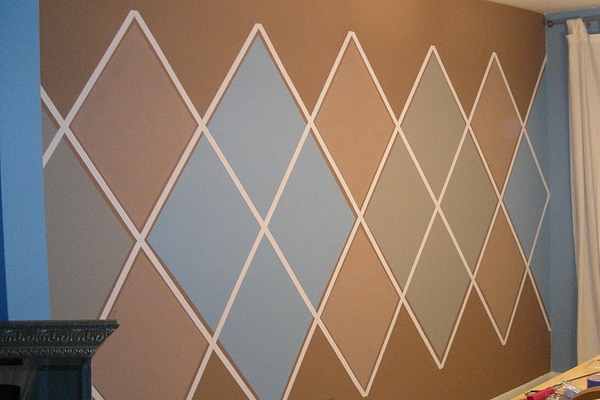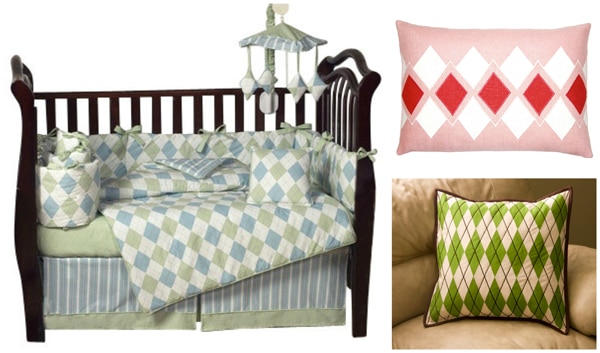 2. TOILE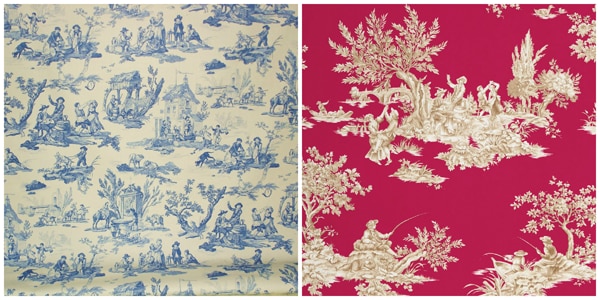 Toile is a single color print that originally chronicled scenes from daily life, an intricate depiction of pastoral events and daily happenings. The name derives from a town near Versailles, France, Jouy-en Josas, where the, then, new copper engraving process was established in a factory by a visionary entrepreneur who took crisp cotton material and printed over 30,000 unique designs. If you would like to view the originals, go to museedelatoiledejouy.fr. The word, toile, means fabric or cloth and the word translates as "cloth from Jouy" (Toile de Jouy), but today we just call it "toile." New color palettes and modern scenes give a vibrancy to this pattern which is versatile and as popular as when Marie Antoinette over decorated the Palace of Versailles. You can see that today we are still toile addicted. Yikes, too much of a good thing is not a good thing. I "toile" you so!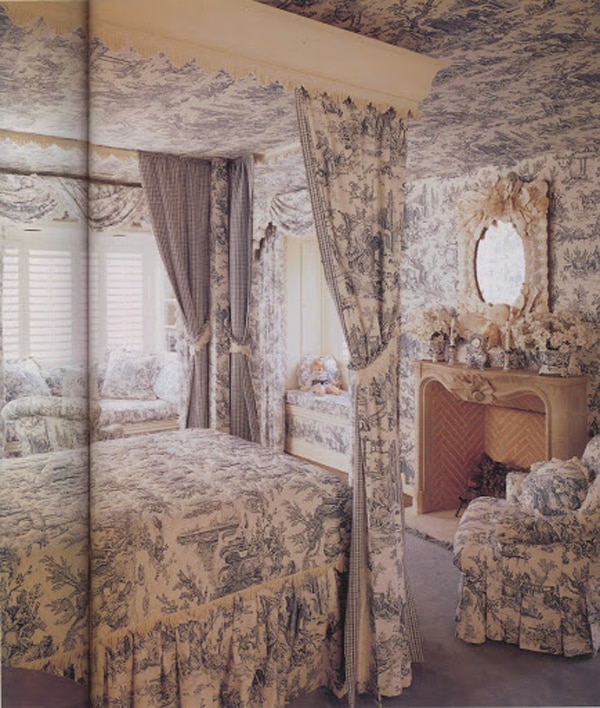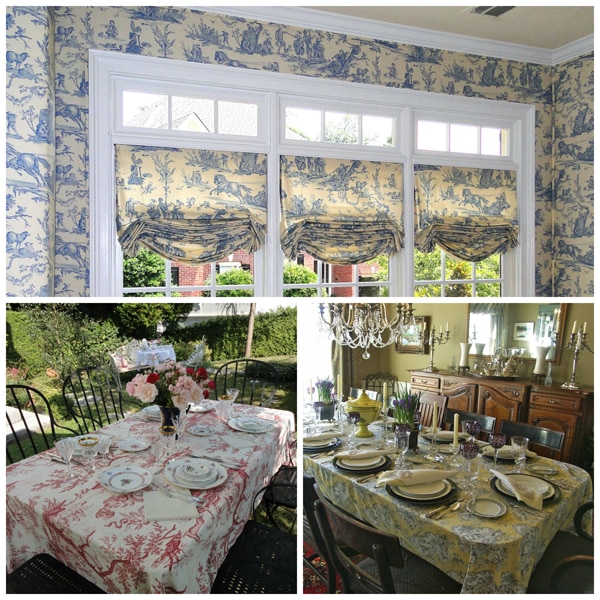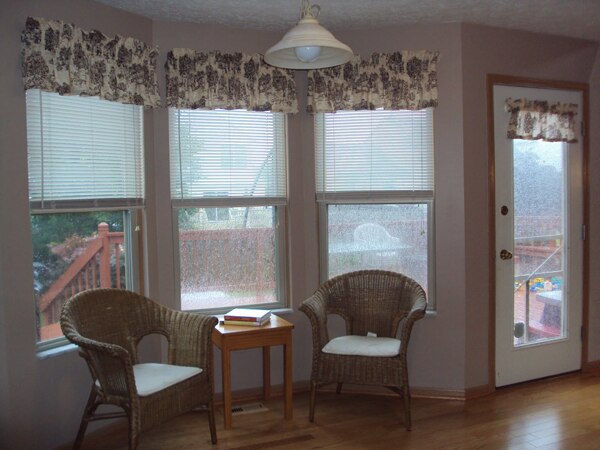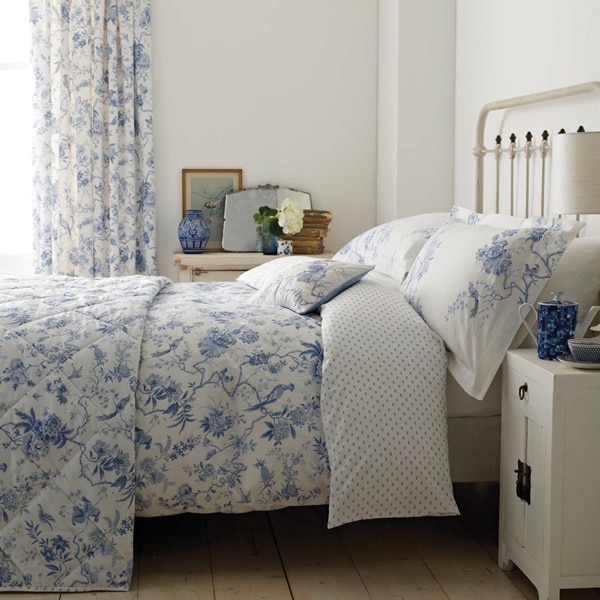 3. VERMICULAR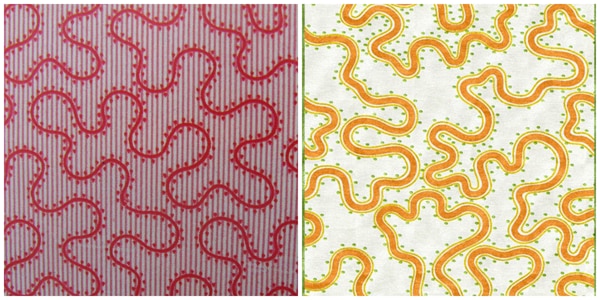 Vermicular is a pattern of irregular, twisted lines that means "worm" in Latin. The forms of this pattern are the markings, motions and tracks of a worm which create a flowing and softly undulating design. In home decor, this pattern is used in a variety of ways.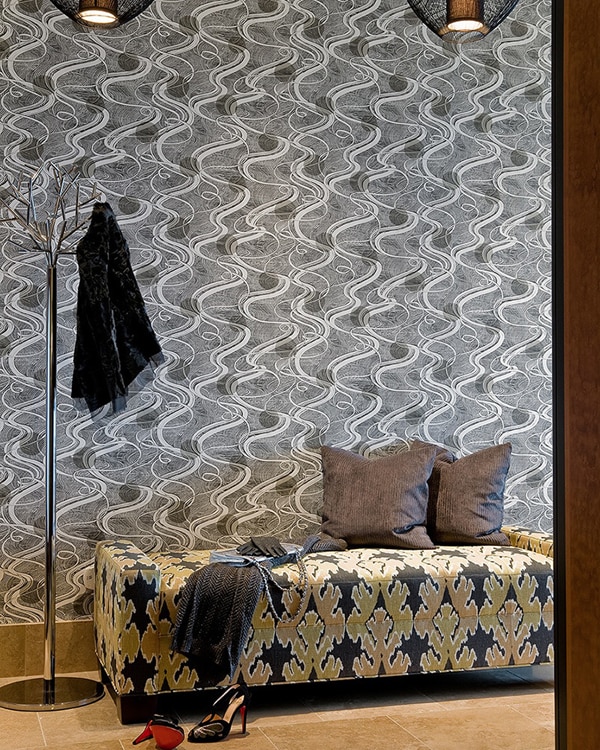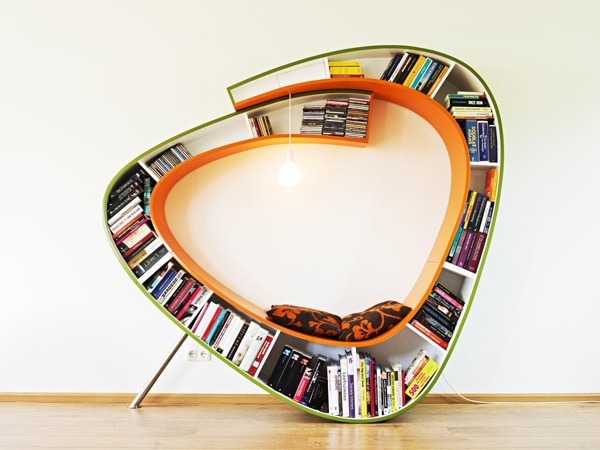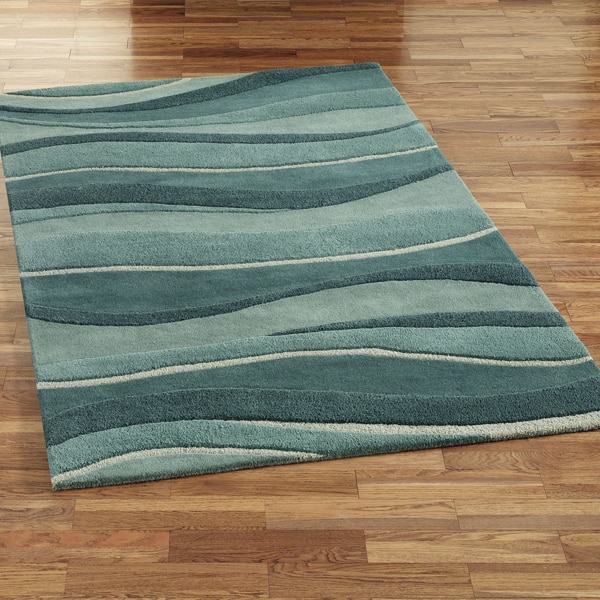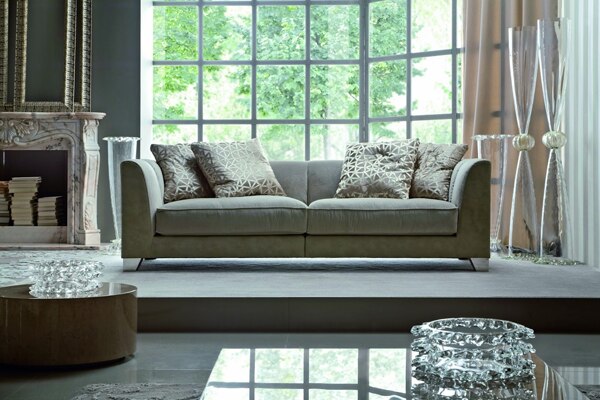 4. DAMASK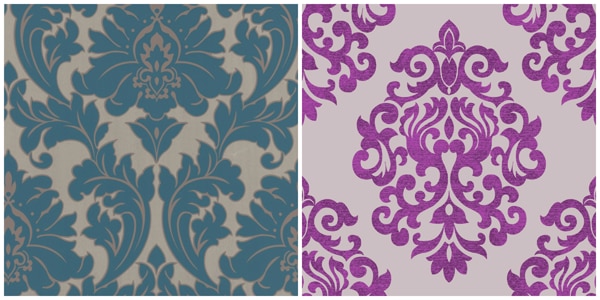 Damask is a reversible fabric pattern that is formed by weaving and is characterized by a silky luxe sheen with raised designs that often feature flower and fruit motifs which are monochromatic. The name is derived from the city of Damascus in Greece which was an active trading center on the Silk Road where fabric manufacturing blossomed. Byzantine and Islamic cultures favored the damask pattern and today is a formal design pattern in drapes and upholstery or can be modern on a wall or a casual accent on tablecloths and linens.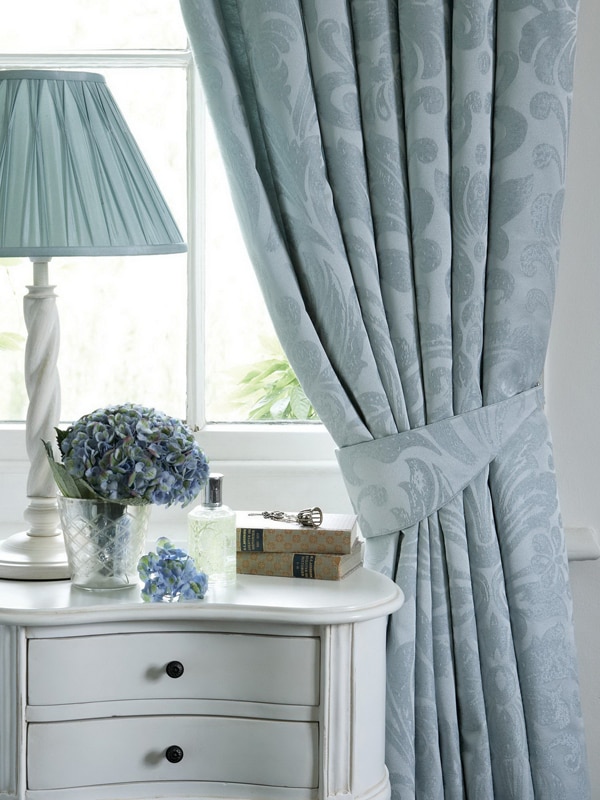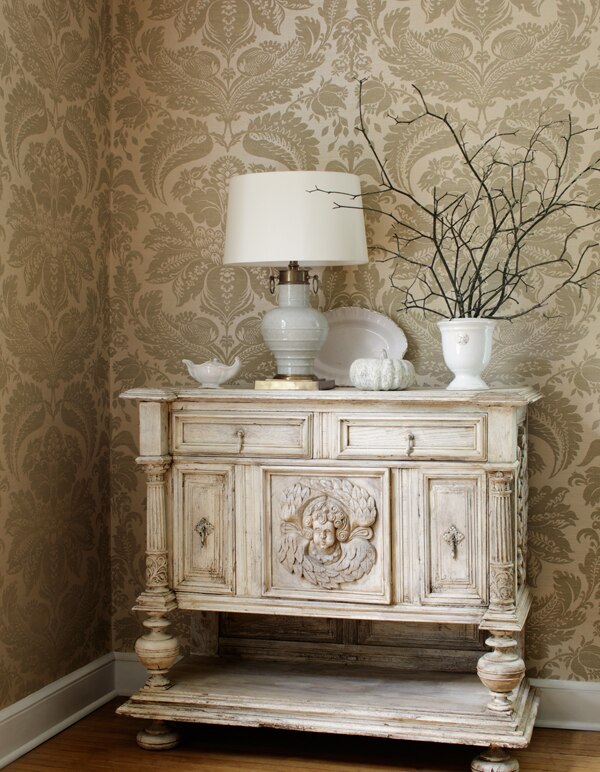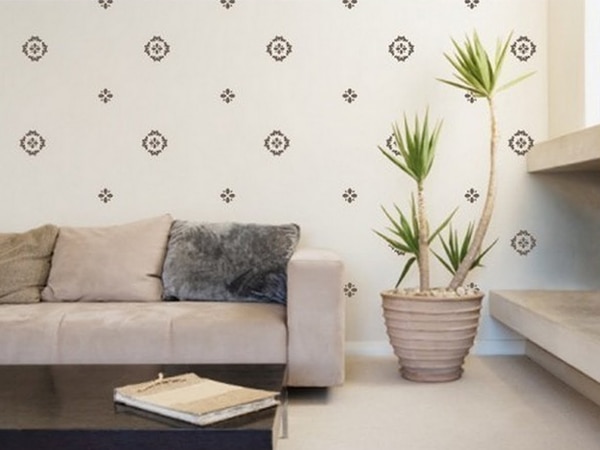 5. GINGHAM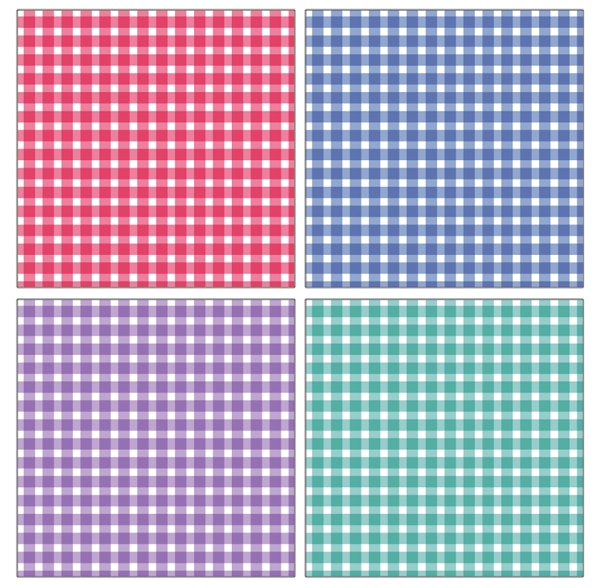 Gingham originally appeared as a bright colored stripe but later evolved into a checkered plaid pattern, traditionally with a white and a bright color combination. The word derives from a Malaysian word, "genggang" meaning striped and adopted by the Dutch when this fabric pattern was manufactured in Dutch Colonial Malaysia. Gingham has always been associated as a utilitarian, durable and simple design and has a deep history in many cultures from Indonesia, to Japan, Cambodia and in the African Masai culture. We all resonate to the French bistro blue and white gingham tablecloths and Dorothy's iconic red gingham dress in the "Wizard of Oz." Gingham curtains, gingham cowboy kerchiefs and country aprons are uniquely American and appropriated as another preppy pattern fashioned by Ralph Lauren, J Crew and Tommy Hilfiger. Gingham still appears as "country chic" but is elevated in a modern twist in our homes.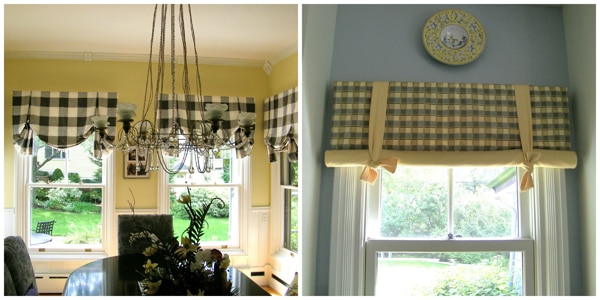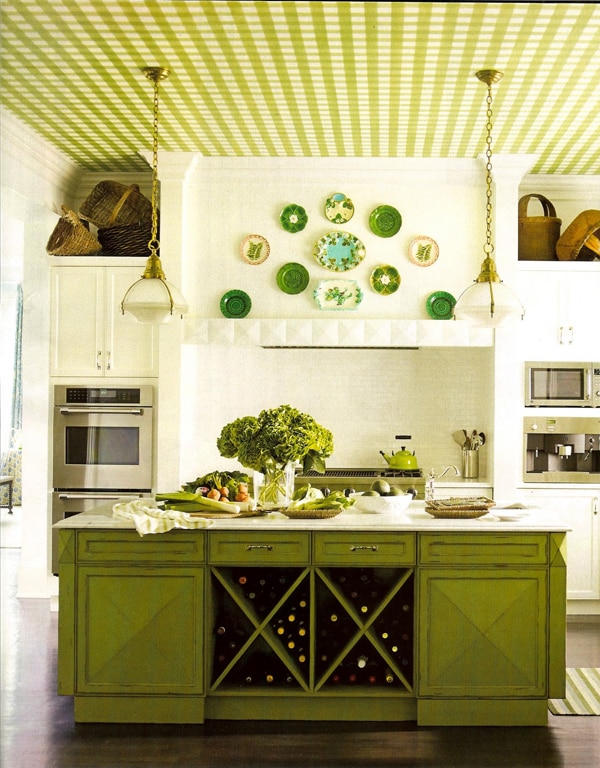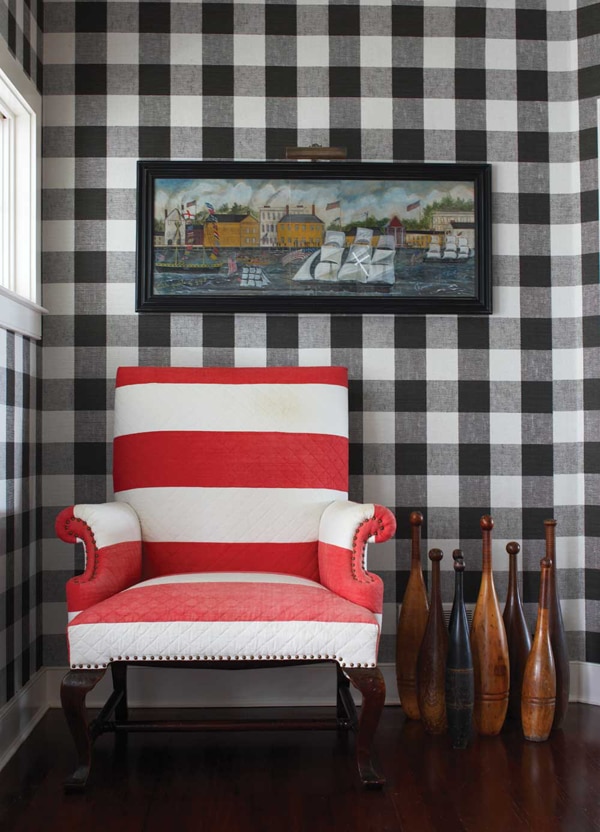 6. PAISLEY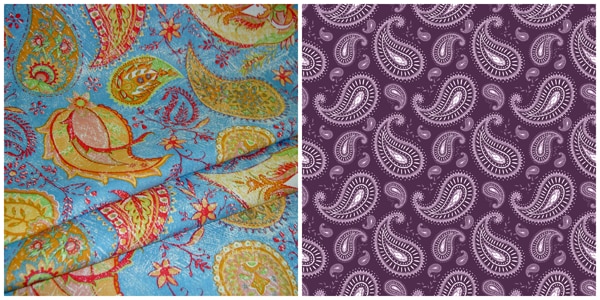 Paisley resembles a twisted teardrop, a kidney shape or an amoeba with a tail; it seems to have an organic, moving swirling shape. Paisley does have Iranian and Indian origins but the word comes from a town in Scotland, Paisley, where much of this textile was produced. Paisley has a strong floral and botanical spirit and is seen as a combination of a cypress tree and a floral spray and might be an ancient symbol of everlasting life. The paisley pattern heavily influenced the rockers and hippies of the 60's and captured the psychedelic style. I know you remember Janis Joplin and her long paisley skirts and Jimi Hendrix and the Mamas and the Papas. Today, paisley is at home in many styles, some modern and tasteful, others a bit garish. You decide.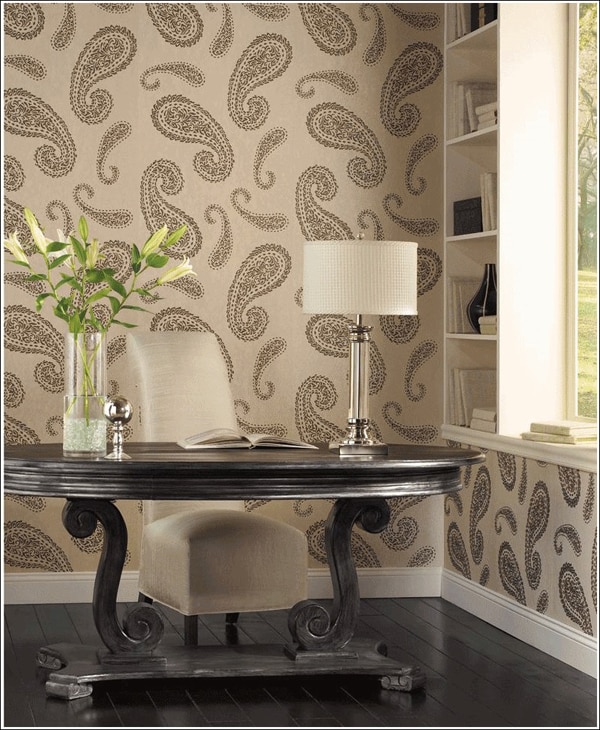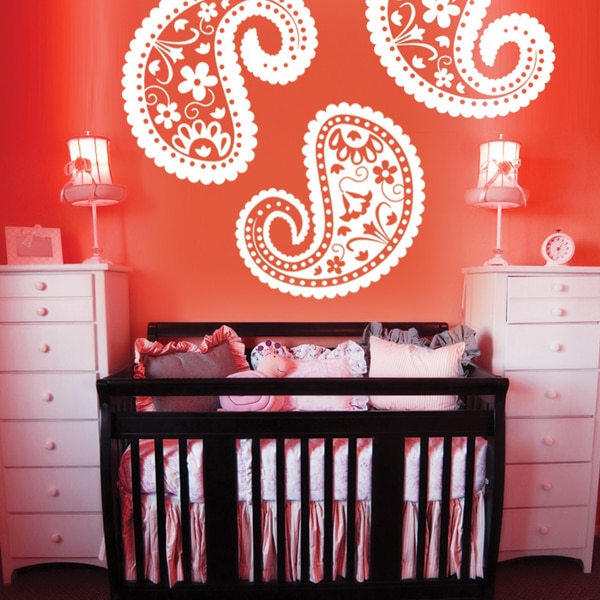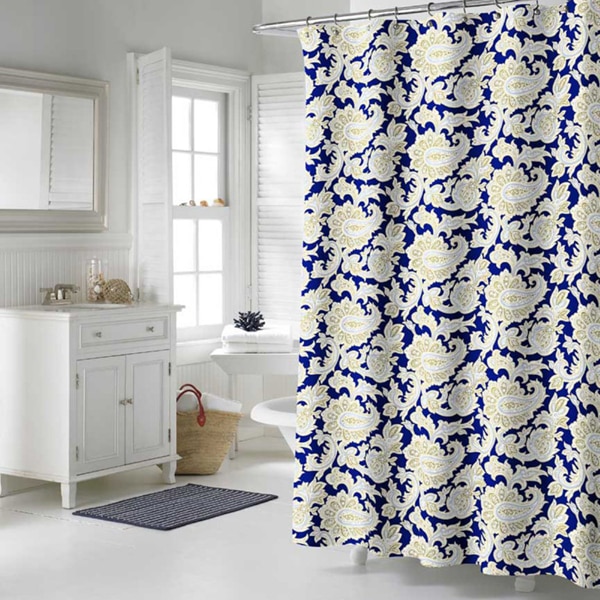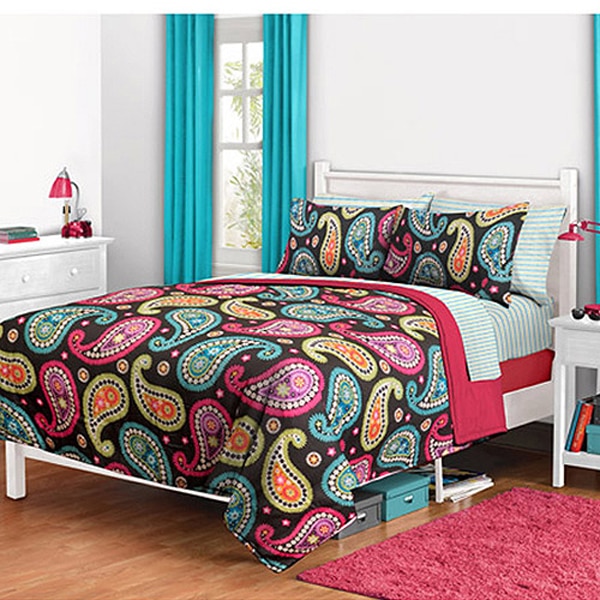 7. FLEUR DE LYS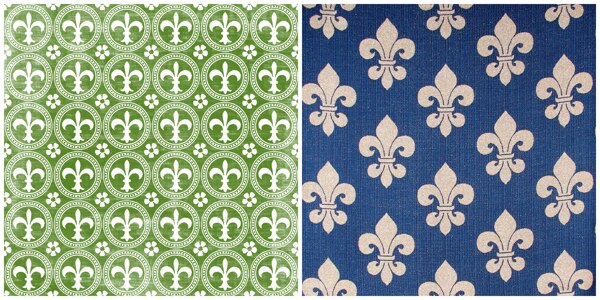 Fleur de Lys is a stylized lily flower of three petals that are bound at the base. The flower is actually a type of European Iris that has been formalized to this strict shape-" fleur" meaning flower in French and "lys" or "lis", meaning lily. This shape became a royal emblem that was imbued with an aristocratic and regal feeling and was used as a decorative design in heraldry. In architecture, the fleur de lys was used as an ornament and as a flourish on top of spires or as a repeating pattern motif. This pattern is really everywhere-in the military, in badges, sports, flags and now in our home decor patterns. As a decorative tieback or drapery hardware, a fleur de lys makes a stunning appearance.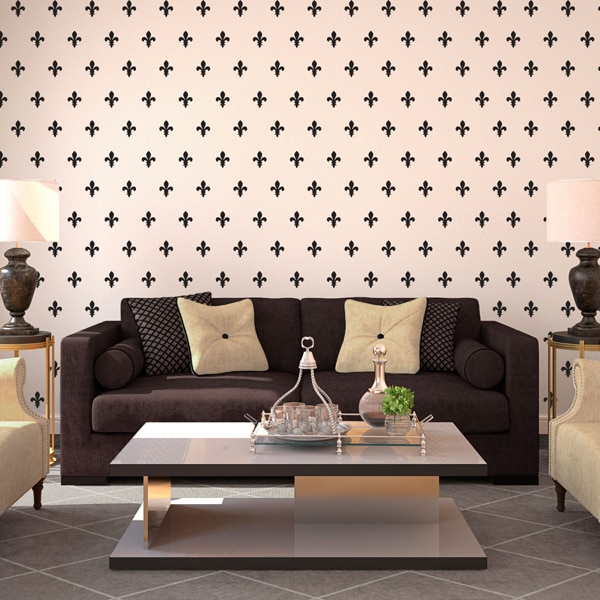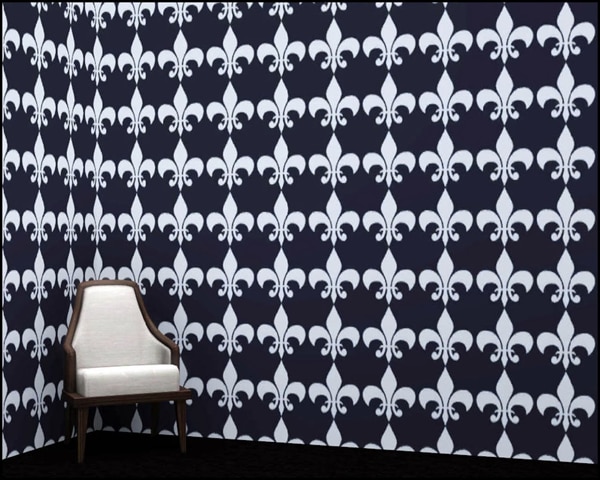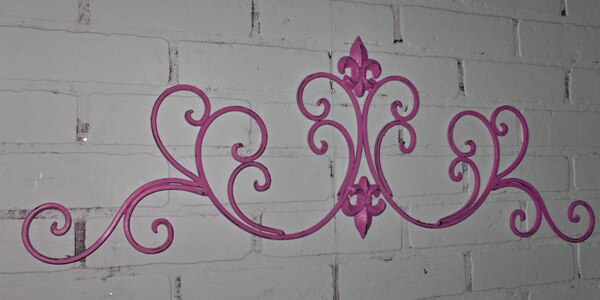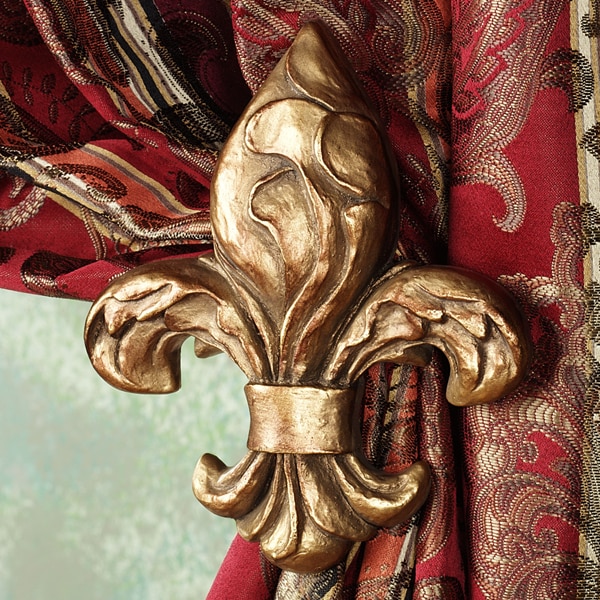 8. PLAID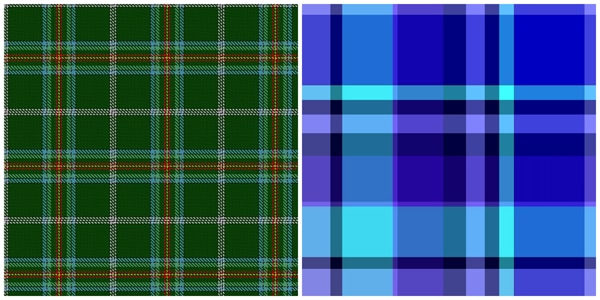 Plaid is a pattern of horizontal and vertical bands of two or more colors that cross. Plaid comes from the Gaelic word, "plaide" meaning blanket. The Celts first popularized the weaving and dyeing of colors to make bright clothing, developing heavy plaids as blankets which they wore to keep warm. Plaid has always been associated with Scotland and certain clans established unique and symbolic designs of special plaid patterns. Plaid also became the uniform design in many private schools, and yes, I wore the Tartan blue and green plaid skirt all through school-so no plaid in my house. Different types of plaids are Glen Plaid, Buffalo Check Plaid and Madras Plaid. Plaid appears on loggers, hunters and the preppy crowd but is re-imagined in our homes.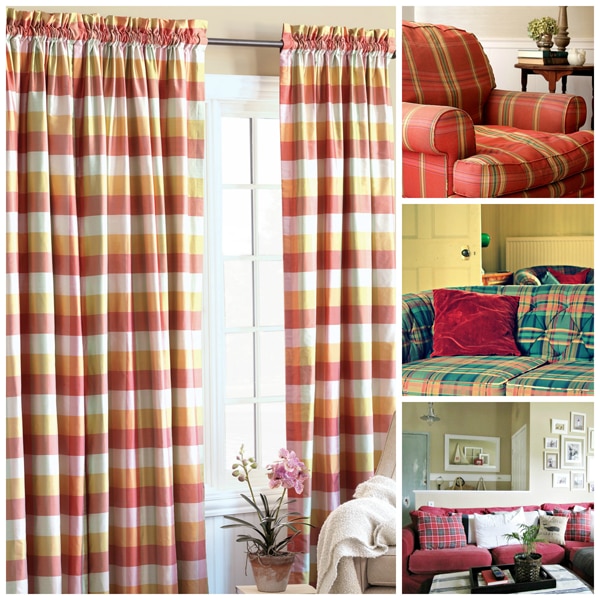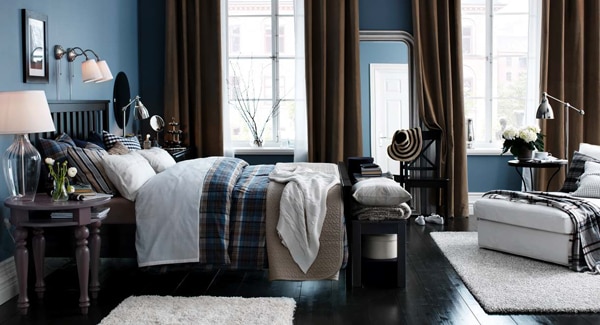 9. PALMETTE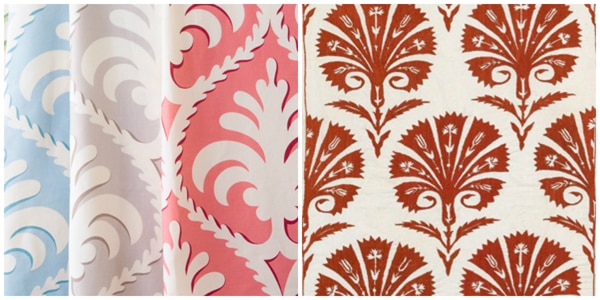 Palmette is the fan shape pattern of a Palm tree, appearing as a stylized radiating palm frond. It is a symmetrical pattern of fronds, sprouting from a base. Palmette has a long and storied history dating back to Ancient Egypt. The Palm tree is often referred to as the "Tree of Life" and has a spiritual and symbolic significance; the word, though, means palm in French. Even though Tommy Bahama has diluted the Palmette pattern to a breezy, chic beachy image, the Palmette pattern retains its formal presence in much of home decor as a classic pattern.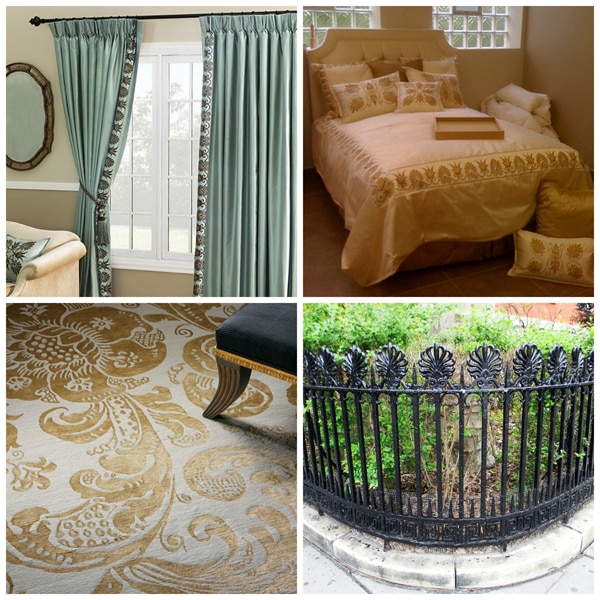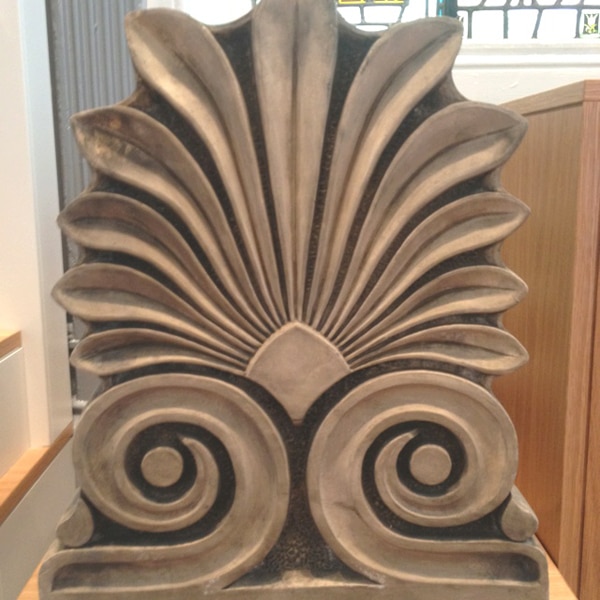 10. SCROLL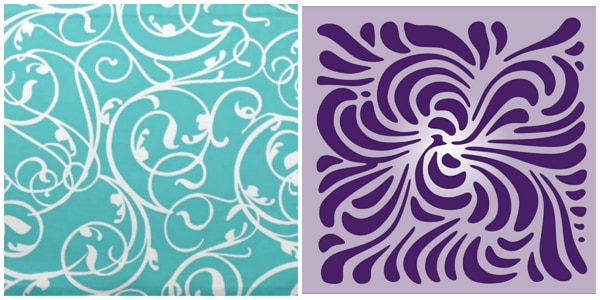 Scroll is an incomplete pattern of spiral and circles, creating an organic, moving ethereal shape, resembling vines or foliage. The scroll pattern was famous in medieval architecture and art work and can be highly ornamental and replete with flourishes as seen in ironwork with intricate designs. Scroll is a beautiful and traditional pattern.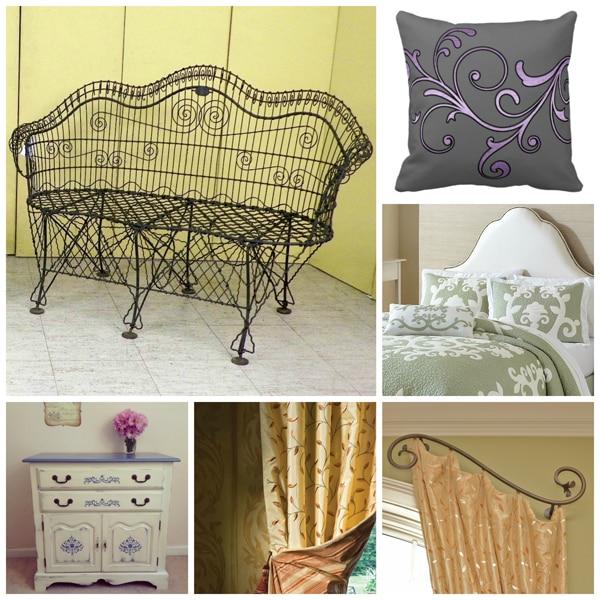 Patterns constantly change and evolve and your home can be an open canvas for patterns, whether you choose to be bold and bright or subdued and serene. Patterns present the spirit of you.