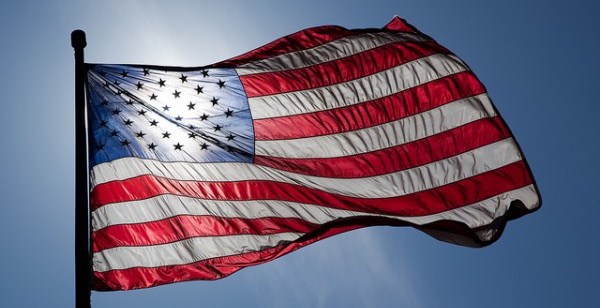 Our American flag is a unique icon that triggers deep emotions and infuses our spirit with pride, energy and peace. A mix of feelings suffuse us as the colors of the flag affect us on a deep level.

Research shows that within 90 seconds, our subconscious registers a judgment about a person, a place, or a product and that 90% of that reaction is based on COLOR alone. Wow! Color really makes a powerful statement. With that amazing fact and in honor of Flag Day (June 14, which celebrates our adoption of the Stars and Stripes as our official flag as proclaimed by Congress on June 14th, 1777), I have a Red, White and Blue inspiration.

RED is hot, fearless and brash,
Excites strong feelings, bold and fast.

White is forever fresh, pristine and pure,
A crisp, clean palette that will always endure.

Blue is cool, quiet and serene,
Calms your windows for never-ending dreams.

Color creates an impressive impact and immediately resonates the tone and mood of your home, just like our Flag as it flies proudly within our hearts.