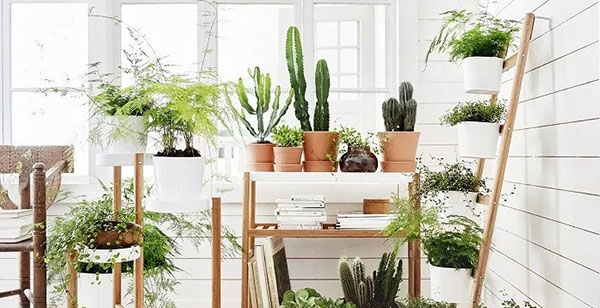 With a new year comes new trends and a refreshed perspective on what is "in" and what is "out." Preferring to look to the positive, I've pulled together top trends for today and am excited to share them with you. As always, I believe that your home is a sacred space and can be whatever you want it to be, trendy or not. Whether you are a bold "all-in" decorator or are more comfortable with small, subtle changes, you are guaranteed to find a look to love in this new collection of fresh home ideas.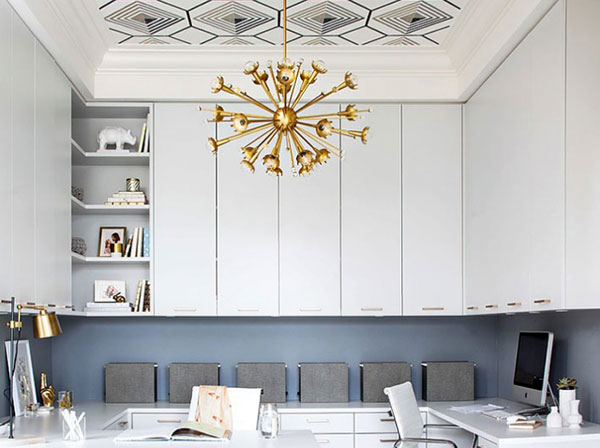 Monochrome Tone-on-Tone
There is something so refreshing about a room coated from floor to ceiling in a single hue. Whether it is white-on-white or for the more daring, saturated color, monochrome tone-on-tone design is a refreshing yet relaxing design style. By layering hues of the same color, you can create a room that is calming to the eyes and mind, leaving room for this year's focus on peace and spirituality.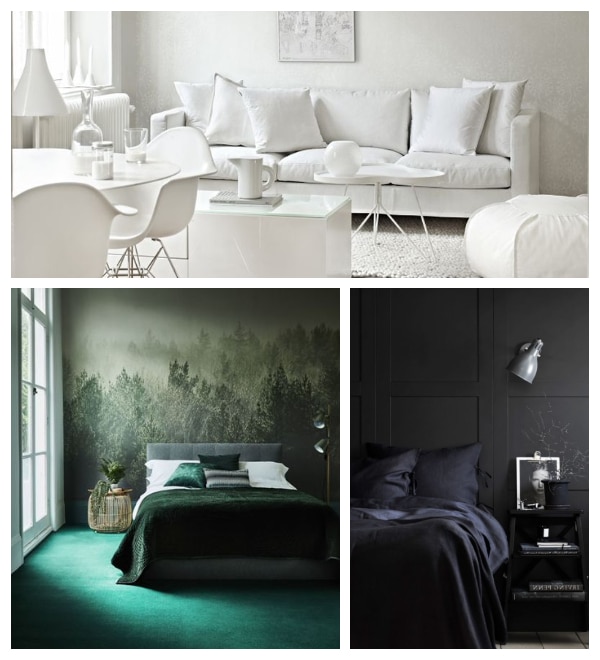 Living Green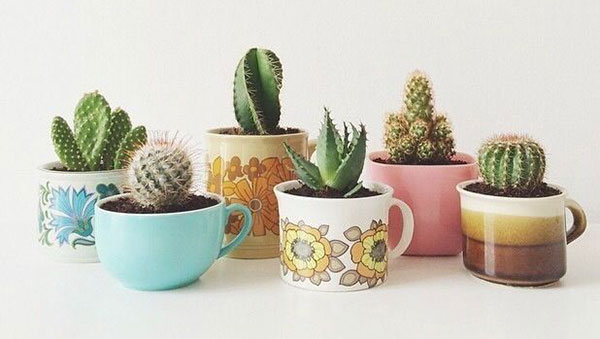 Who doesn't love plants? They nurture our need for nature and provide us with the very air we breathe. Plants help reduce stress and create a feeling of well-being. They improve air quality, lower background noise and increase humidity in the home. Did you know that research has shown that people are more productive, happier and healthier in plant rich environments? Since we have become more interested in the health and energy of our homes, it makes sense that the plant craze keeps growing. I've seen spaces that look more like a jungle than a living space and I must say, I am perfectly okay with it.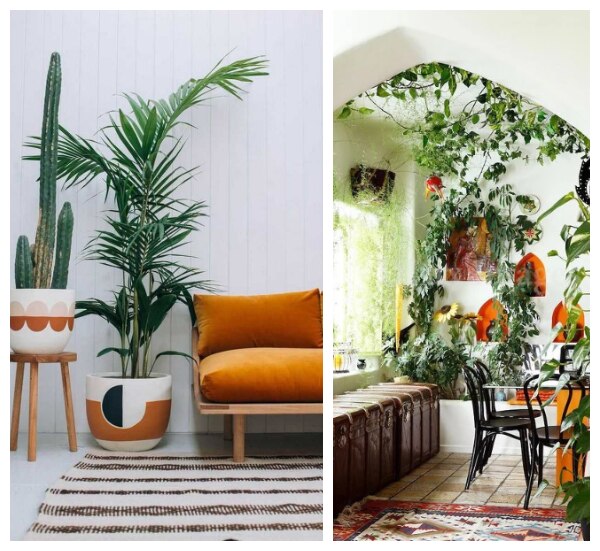 Antique Accents
Attention to detail is the driving force behind this latest trend, coupled with the modern farmhouse mania. Metallic finishes at the fore, antique lighting procured through vintage shopping in boutiques as well as in era-specific online stores, are the trend to watch in 2018. Bold gold, in brazen brass and soft-hue brushed, leads the charge with sputnik chandeliers. Copper is the ideal choice for modern farmhouse design due to its flexibility in oxidization. This trend is the perfect choice for rooms where lighting has freedom to set the mood, such as an entryway or a half bath, where one-of-a-kind fixtures can really shine.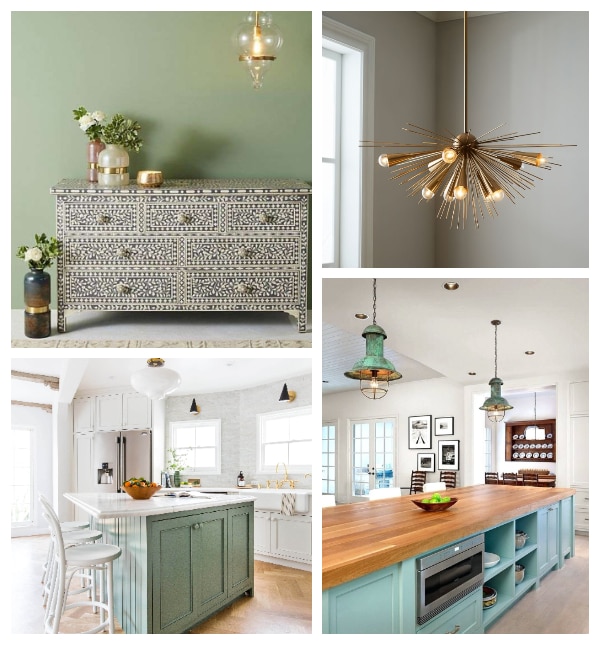 Looking Up
Through the years we've textured and papered walls and dressed floors in tile, wood, concrete, and even cork. Attention has been focused on looking down and forward, but we haven't looked up in a long, long time. I dare say it has been a few centuries since we have really paid attention to the fifth wall, our ceilings, as a focal point in a room. No longer! This trend has us looking up in appreciation for depth of color, texture, and pattern. Paint it, paper it, or cover it in tile. This year the focus is directed to the sky and there is no ceiling on the possibilities.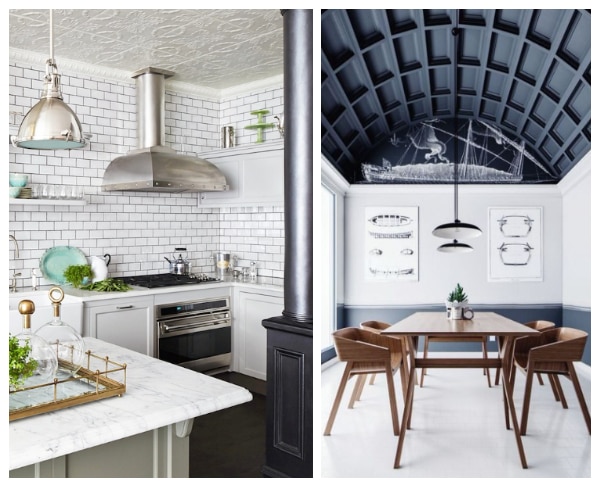 Wow Worthy Windows
As an expert in my field, I find that most people go neutral with their window treatments and keep with white to allow the rest of the room shine. I will admit that sometimes white is the best option to finish off a space and it's a timeless treatment. Other times, a bold choice is just what a room needs to go from okay to extraordinary. For those of you who love white for windows, this year's treatment trends may not be for you, but read on and you just might be surprised on what a difference a bold choice can make.
Go Bold
Roller shades are growing in popularity and it's easy to understand why with their clean lines and ease of use. They are also one of the only window treatments where you will find big, bold prints and color. If you are looking to make a statement, these are the shades to add to your design style. Roller shades offer endless opportunities to make a statement. My favorite that we offer are Bali® Roller Shades for their selection of textures and patterns, plus their premium quality.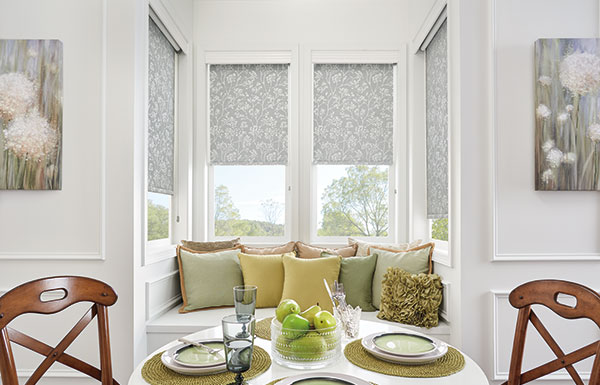 Shine and Shimmer
Metallic is a heavy hitter in the home so it is not surprising that metallic finishes are now available on shades. Our Boutique Vivid Roller Shades offer a unique and luxurious collection of silvers and golds, some matte and some shiny. I think they are a perfect addition to a tone-on-tone room to add just a bit of pop to an already glamourous design style.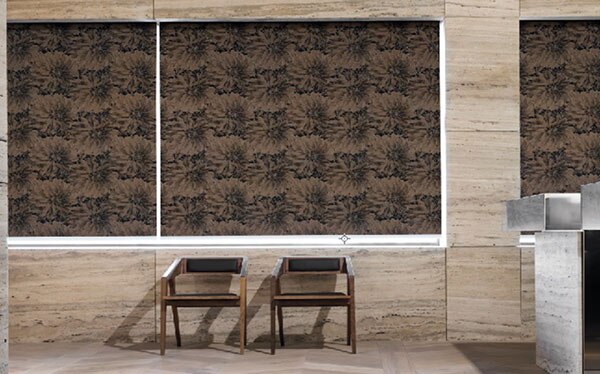 Layers
Layering textures and materials add depth to a room and is a great usage of form and function. Not only do you have the benefit of beautiful drapery framing and softening the window, but it also adds another layer of insulation, improving energy efficiency and light blocking. Put our Boutique Crown Pleat Drapery over unlined woven wood shades to control the light in your room. Another favorite way to layer is with Bali Drapery in a bold print over cellular shades to boost energy efficiency and maximize blackout. Your windows welcome layers, just like you do.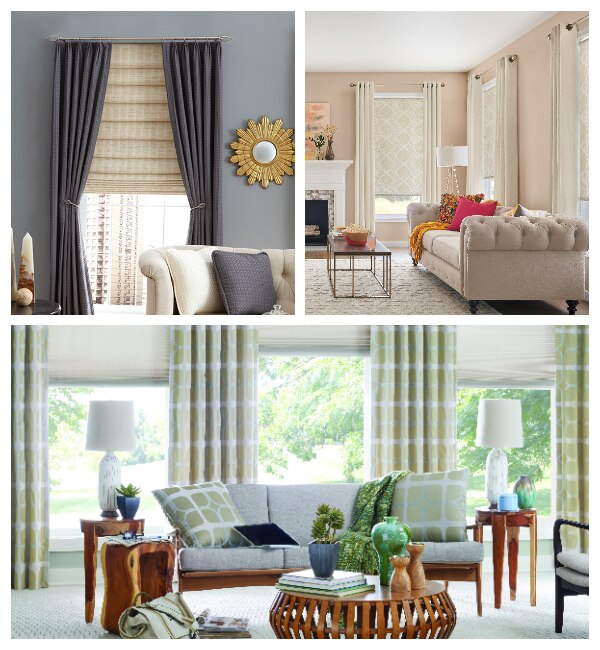 Regardless if you prefer subtle changes or long to revamp your entire space, these trends are timeless in their own way and will carry on after the trend is over. Your house should be a home to all of your moods.
Featured Image Source: Kopilohka