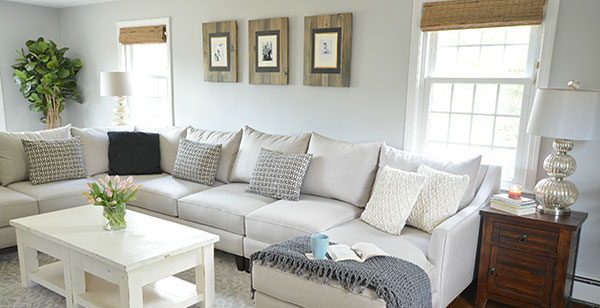 Crispy colorful leaves and the lingering tang in the air makes me want to gather up all the chunky blankets, order a cord of wood with a touch of pinon to infuse my house with a heady aroma of the first fire as I anticipate a frenzy soon to envelop my surroundings. As I settle in for the busy season, I must admit that the holidays are on the horizon and want you to take advantage of this lull to spruce up your home before the madness begins. Since the spotlight will be on the gathering spaces in our homes, the dining room, the living room and the kitchen will be the focus where everyone loves to congregate.
Fall decorating is easy to make these gathering spots festive and a simple trip to the grocery store or your favorite home goods store to swipe a few pumpkins, gourds, branches of bittersweet or whatever earthy elements appeal to you to scatter on your mantle, doorstep or tabletop. All of these rustic colors effortlessly blend into a fall palette. But don't neglect your windows, as the same decorative adaptability of woven wood shades harmonize with this season of natural decor. Woven wood blinds are handcrafted from organic materials such as bamboo, grasses, jute and reeds. Their nubby, tactile textures highlight the richness of this season and are naturally beautiful in any room.
The Dining Room
Woven wood shades can be casual in the dining room, coordinating well with wood furniture such as dining tables, buffets or hutches. With a variety of neutral to dark colors, the natural, easy feel of an informal dining room can be enhanced with these light and effortless window treatments. For a more formal look, the addition of a pair of drapery panels will quickly heighten the elegance for a more polished look. The room where we come together with family and friends to enjoy celebratory and holiday meals deserves to be thoughtfully styled. To decorate for the season, a grapevine wreath filled with miniature pumpkins and a few acorn or delicate squash come together easily for a simple, festive centerpiece.
The Living Room
Ranging from rustic to refined, woven wood shades add a layer of texture to casual or formal living rooms.  Again, pairing these shades with drapery only increases their appeal.  Keep the natural organic feel going with neutral hued linen panels or be bold with richly colored velvet drapery.  Keep in mind that due to the natural materials used in the construction of woven wood shades, it is best to add a privacy liner to evenly disperse the light filtering through the woven material.  Blackout liners are also available to block the majority of all incoming light, useful for television viewing or to intercept the glare from streetlights.  Once your living room décor is set and window treatments are in place, all you need to do is light a pumpkin or cinnamon spice scented candle, pull your shades up and enjoy the view of autumn's falling leaves.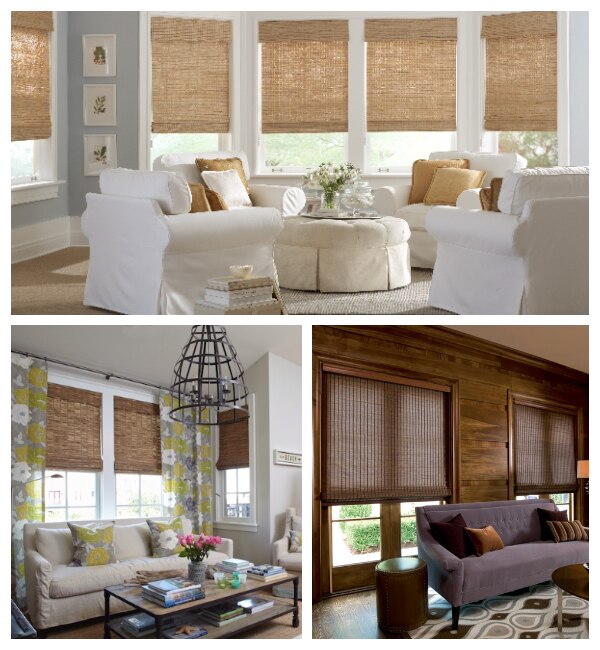 The Kitchen
Another room that never fails to shine with woven wood shades is the kitchen. We probably spend more time in the kitchen than any other room in the house during our waking hours. Surfaces should be attractive, yet easy to clean.  Woven wood shades are decorative but are also very easy to operate and maintain. Since the kitchen is such a high maintenance area, woven wood window treatments only need an occasional quick dusting so they almost take care of themselves. With all of the cooking, baking and crafting soon to erupt in the kitchen, prep now so this busy spot is ready to take on all the demands of the holidays. For a festive touch, pile up a mound of crimson pomegranates in a bowl or gather some gnarly branches from the garden in a tall vase to decorate your counter as you sort through your family recipes.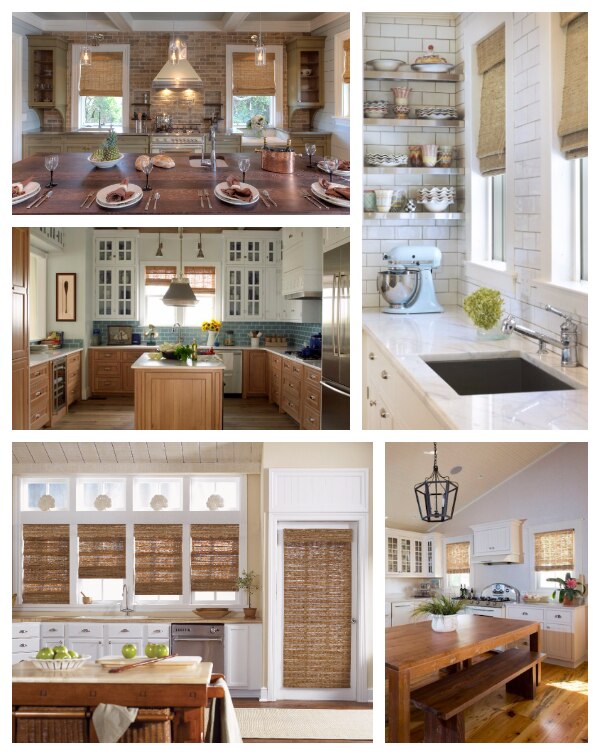 Woven wood shades bring a stylish touch of nature into our homes while providing much needed light control to our windows. Now is the time to consider these unique and artisan shades to cover exposed windows or replace outdated existing window treatments. Woven wood shades add texture, depth and interest to any living space in the house. Once you have your home ready for the family or a gaggle of guests, slow down and savor the season.
Professional do-it-yourself bloggers Cami and Marci of Tidbits recently updated their home with Blindsgalore Natural Woven Shades. You can read more about their experience here.
Featured Image Source: Southern Hospitality Blog