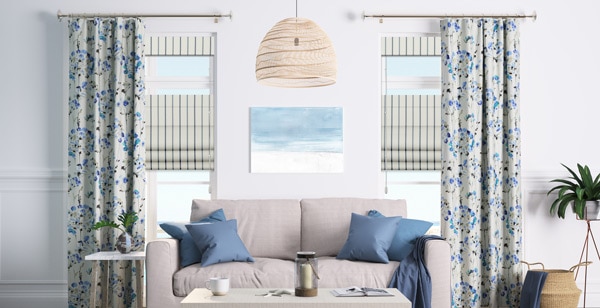 Just because color trends ebb and flow, it isn't a reason to ban them from your home altogether. A home shielded in neutral colors may feel calming in today's busy world, but it can become stale. Color has a remarkable transformative effect on us. Use it to your advantage. Whether intended as a form of self-expression to show off your personality or to create a specific feeling in certain rooms, color is a powerful tool.
If the thought of painting your walls or buying expensive furniture gives you a migrane, consider simply adding a new window treatment to bring in colorful style. In some tone or shade, all colors are on trend at some point. Don't let the decorator of the moment sway your personal taste. As I've mentioned before, window treatments can easily change the look and feel of a room, especially when a vibrant hue is chosen.
Rally With Red
Are you a passionate soul? Is it hard for your thoughts to remain quietly in your head? Are you stunning when you're happy and do your loved ones clear your path when you're angry? If so, then red is for you! Red is an ideal color for window treatments because it is almost too powerful of a hue to cover an entire wall. A pair of red draperies never fails to make a confident statement, or bright cell shades or crimson roman shades climbing down your windows, are stunning.
Oh Yes, Orange
Orange can range from bright, fresh and fun to a sophisticated, seasoned copper hue. Lively and stimulating, orange is sure to pep up your most stale room. Unfortunately, this is one of the most underused colors in interiors, but that can be easily changed with a pair of bold tangerine drapery panels or sprightly patterned roller shades or a decorative valance.
Yay For Yellow
The happiest color around, yellow is uplifting and hopeful. Its brightness awakens the mind and encourages creativity. Wonderful in most rooms of the house, especially the kitchen, yellow's encouraging optimism is a welcoming decorative addition to any space.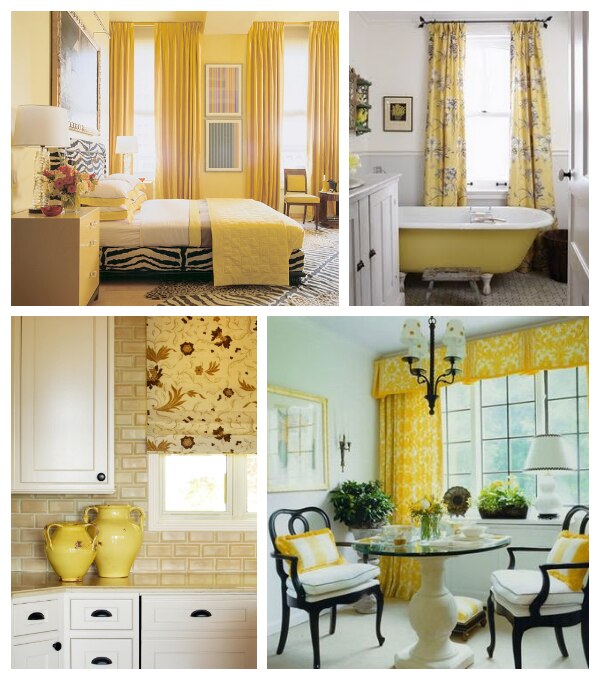 Grounded By Green
So versatile, that many consider it a neutral, green is symbolic of renewal and nature. What makes it so universally appealing is that it provides a feeling of connection to the outside environment. A sense of balance and well-being can be reached by being surrounded by green.
Bliss Out With Blue
A favorite choice for bedrooms, the color blue is calming and restful. As one of the most popular and timeless colors used in home décor, blue evokes peace and brings serenity to our interior spaces. From pale sky blue to an electric deep sea blue, this powerful hue demands center stage.
Pulse With Purple
If you feel that a jeweled crown would suit you, then purple is for you. Representative of royalty, luxury, and magic, fanciful individuals lean towards this color. Purple opens the mind to artistic pursuits and ripples loudly to our whimsical side.
Pretty In Pink
Pink represents compassion and can make a space feel non-threatening and nurturing. Pink prompts a calming feeling and instills a sense of comfort in a room. Bright pink adds a level of sophistication and power, but can be surprisingly fresh if applied correctly.
Color is a powerful décor device and when paired with the ease of selecting every color of window treatment, your windows are expectantly waiting for a new and brighter look! Blindsgalore has all the choices you need for happy windows.
Featured Image: Fanrto