Roman Shades, once considered old-fashioned and frumpy, have seen a delightful revival. They can be bright, cheerful and as colorful as your favorite painting, or they can be ethereal, light and effortlessly blend into your surroundings. Roman Shades are simply made from a flat piece of material that folds up accordion style and is pulled up by a cord which evenly raises the blind. Like other different types of window treatments, roman shades when lowered provide light control, privacy and can even help with temperature control if lined with an insulating fabric. However, unlike other treatments, when raised they provide the look of a decorative fabric valance to adorn your windows.  roman shades, in a word, are just graceful!
Create a beautiful roman shade to match your decor style at Blindsgalore.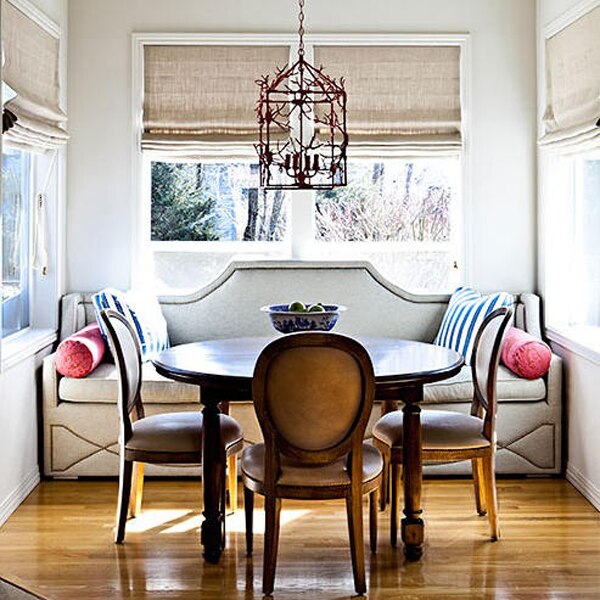 Flat Roman Shades
If you love big bold patterns on your shades, then the flat roman style is the way to go. Made with one continuous piece of fabric, these shades hang flat in front of the window. Without horizontal seams, patterns remain pleasingly uninterrupted which expertly showcases the pattern and color of your material. Regardless of the fabric, the smooth drape of this style provides a simple and casual look. Flat roman shades are made of fabric panels that are horizontally seamed about 8-10 inches apart.  The pleating allows the shade to stack concisely and presents a more structured and tailored look. The one hiccup of the flat roman shade is that the small stitches used to attach the cord rings may be noticeable on the front of the shade, but this is usually only a concern with light, delicate fabrics. Of the many fabric choices available, your roman shade will complement the decor, whether you have a rustic farmhouse or an eclectic suburban home. In fact, the best part about decorating with roman shades is the unsurpassable variety of materials. Romans add incredible style and dimension to any windows.
Waterfall or Hobbled Roman Shades
Roman Shades that feature soft cascading folds that ripple down the face of the fabric are usually called waterfall or hobbled roman shades, but are also known as looped or teardrop shades. The unconstructed feel of these shades lends a soft finished look to your windows as this style draws attention as the folds continue all the way down the window when closed, but also stack neatly at the top. When raised, the center of the shade slightly bows down as the sides are gently lifted up. Waterfall romans never fail to make a statement and are the epitome of casual chic and create a delicate and soft aura in your home. The easy sophistication brought to a space with waterfall romans makes them ideal for bedrooms, living rooms, dining rooms and other relaxing areas of the home.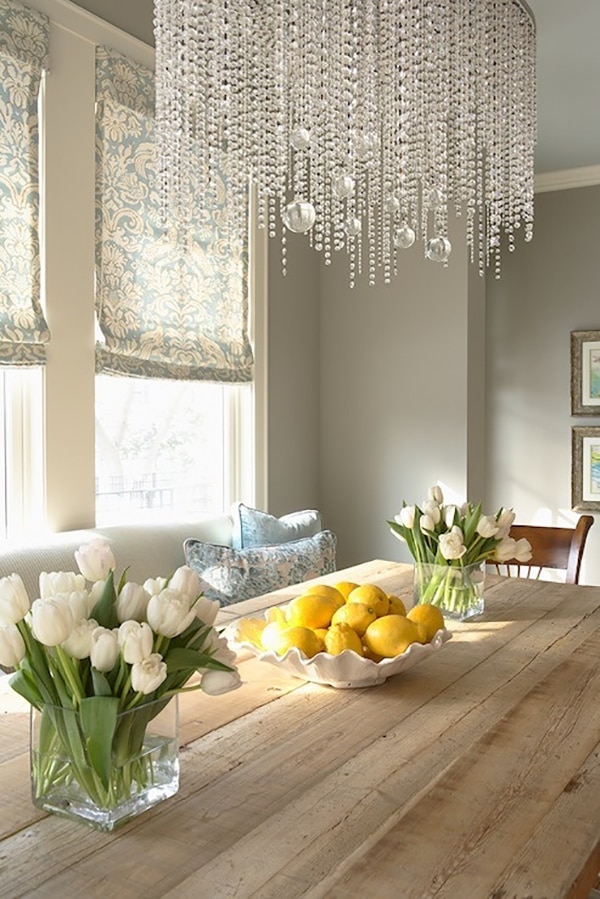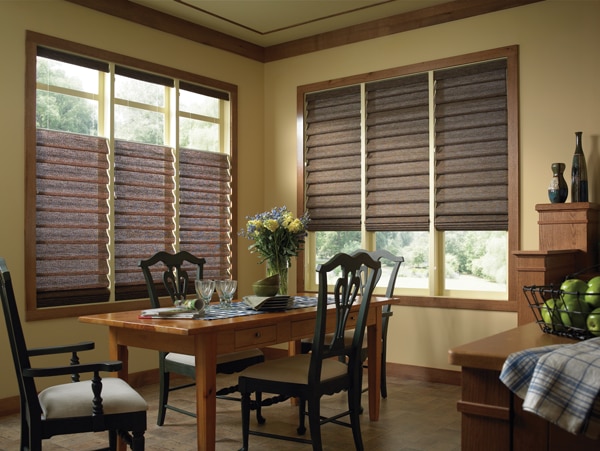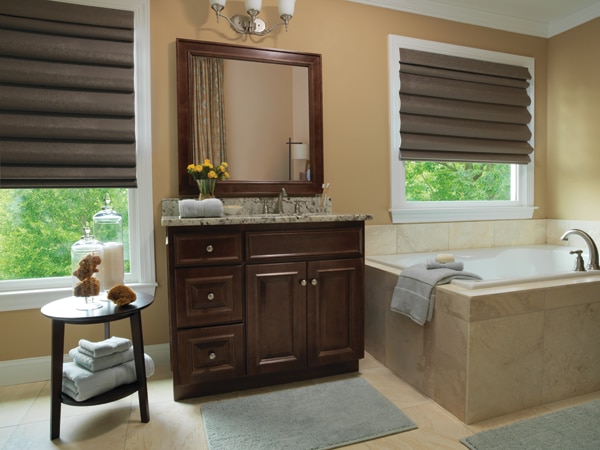 Roman shades have a long history and appeared in the Roman Coliseum, keeping the dust and bright sun from this teeming, ancient metropolis away from the multitudes of spectators at this popular arena. Soon decorative patterns were adorning the windows of Rome and just like today, the roman shade as one of the different types of window treatments, became a classic and fashionable. style. For more ideas about window coverings, check out "The Ultimate Guide To Window Treatments" for all your decorating choices.