Once upon a time, the only available options to cover an expansive window or sliding glass door were drapery or vertical blinds. To their credit, a wide range of performance fabrics and innovative materials have brought vast improvements to these vertical window solutions. While these treatment categories have come a long way in terms of function and design, when it comes to large picture windows and wide windowed doors, there is no better treatment than panel track blinds to effectively cover such a large area. Panel tracks are easy to operate, effective at light control and provide much needed privacy.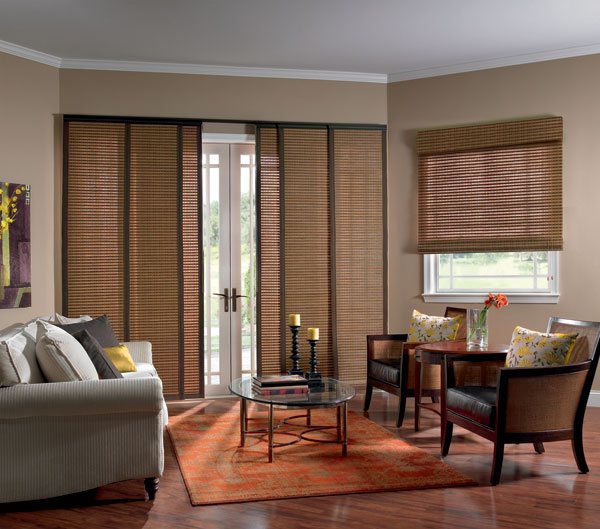 Source: Blindsgalore
Doors
The most popular role for panel track blinds is as a window covering for sliding glass doors, patio doors, or French doors. Just like windows, doors come in all shapes and sizes and by choosing a custom width and height, you can easily count on the perfect amount of coverage. Typically installed as a wall mount, panel track blinds can open from either side or from the center offering multiple layout options for different types of doors and varying room layouts.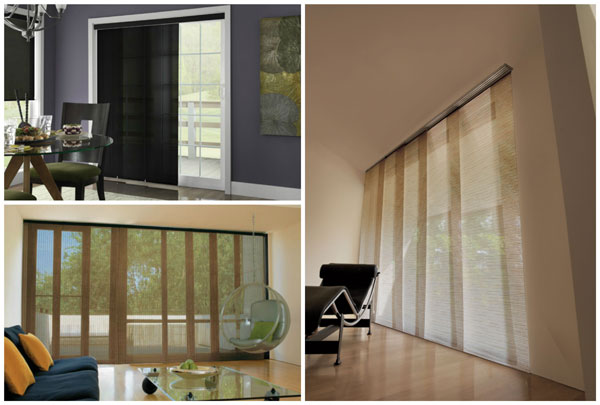 Source: Blindsgalore
Large Windows
Doors with windows aren't the only large-scale features in a home that need covering, oversize picture windows can also benefit from a panel track blind. An inside mount blind will provide the perfect fit within the window frame. Alternatively, if you don't want to lose an inch of your view, opt for an outside mount. By taking into account the extra width needed for the stack of panels to completely clear the window when opened, those gorgeous views are allowed to remain unobstructed.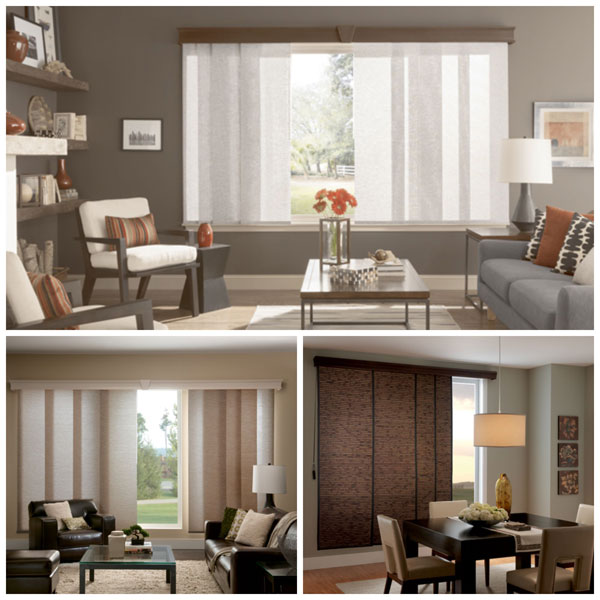 Source: Blindsgalore
Room Divider
Not only for doors and windows, panel tracks may also be mounted on the ceiling to act as a flexible room divider. The panels slide back and forth smoothly on a track to create an accommodating division of space. Sheer material will give a sense of openness while the panels will still act as a divider. Woven wood material or a heavier fabric will provide more privacy and a feeling of greater separation.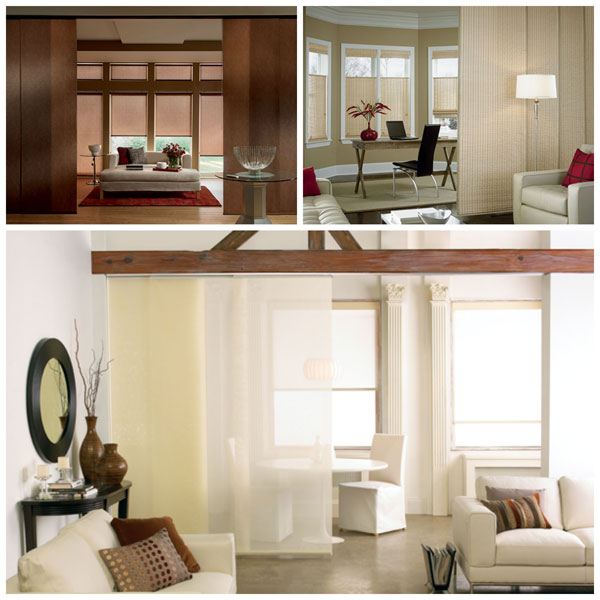 Source: Blindsgalore
Closet Doors
Yet another use for panel track blinds is as an alternate to closet doors. They provide coverage and bring color and texture to a utilitarian space. Hallway closets housing washing machines and dryers, as well as closets in bedrooms, home offices, and playrooms, are all opportunities to replace unattractive or broken heavy wooden closet doors with sleek, lightweight panels.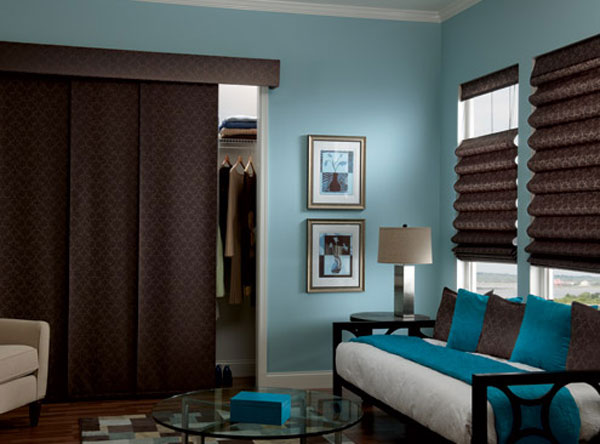 Source: Blindsgalore
The majority of panel track materials are available as Roman, roller, and woven wood shades. Coordinating fabrics across product lines makes it simple to tie together a whole room with window treatments. Solar material is a perfect fit for windows that promote glare. The solar screen fabric will greatly reduce incoming UV rays while still allowing a view to the outside. Woven wood materials are especially popular these days and for good reason. Made from natural materials, they bring fresh style and an organic warmth to interiors. Terrific for kitchens, dining rooms and living rooms, they are attractive yet resilient. A panel track in a soft fabric will provide the feel of a drapery with the function of a blind. Merge with Roman and/or roller shades that are covering smaller windows to create an elegant look throughout your rooms.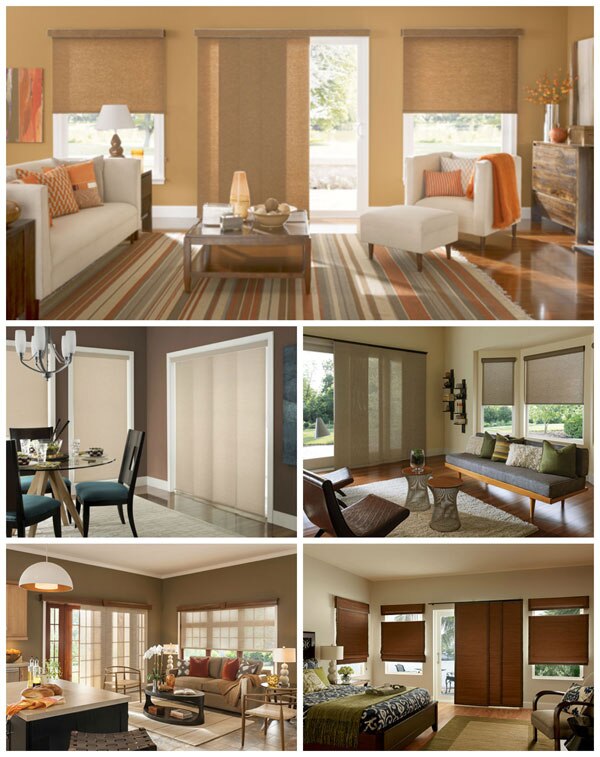 Source: Blindsgalore
While we all appreciate a picturesque view, we don't always want to be the view. Coordinating window treatments to include panel track blinds for coverage on your largest windows helps to create a functional, cohesive, and well put together home.