We love our friends and family and every March we extend our thanks to all of our BG friends and family our Spring site-wide sale. It's time to refresh your windows for the upcoming bright season and "spring open" your windows. I thought you might enjoy reading some of our recent reviews that have come my way in the past few months. With so many windows and so many choices, I want you to love your windows. So let our many friends inspire you to create a new look this season!
1. Blindsgalore Solar Screens: 5% Openness
"We live in Colorado at 6200 feet where the UV is terrible. Morning sun through our living room window ruined the last love seat to sit in front of it. When we bought new leather furniture we knew something had to be done. This is the answer. It knocks the sun down to the point we don't even close the drapes (over the blind) to watch TV in the morning yet we can still see through it. The fit is fantastic, installation took about 15 minutes, and I accomplished it all alone. And the price…untouchable by anyone else."
– Charles P.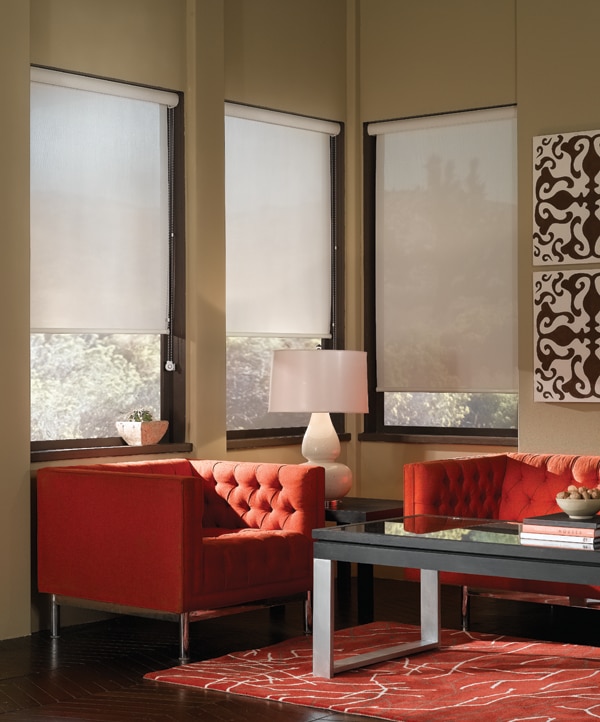 2. Blindsgalore Hardwood Blinds: 2" Slats
"These blinds completed the look on our century home – with newly discovered/rescued painted wood. They are the perfect touch with the tapestry to make you squeal when you see our completed look. They darken a room in no time and allow light as desired. I'm not sure how we lived without these awesome blinds so, so long! They are a truly great value and an enhancement to our home! The samples were excellent in assisting the exact match… A must for any project, they arrived quickly and kept us on schedule!"
– Amanda J.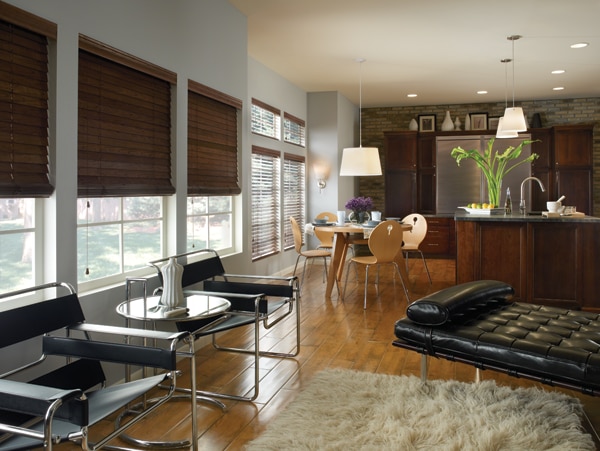 3. Bali DiamondCell 3/8" Double Cell Cellular Shades Northern Lights
"This is my third purchase from Blindsgalore and I have been extremely pleased each time. The shades look very nice, seem of good quality, and are quite easy to install, especially having done it before. These shades were put on east facing windows, rooms that get hot sun all morning in the summer, and they dramatically reduced the temperature of the room yet let sufficient light show through. A previous purchase of the blackout version for our bedroom works wonderfully in keeping the room nice and dark all night."
– Sherry C.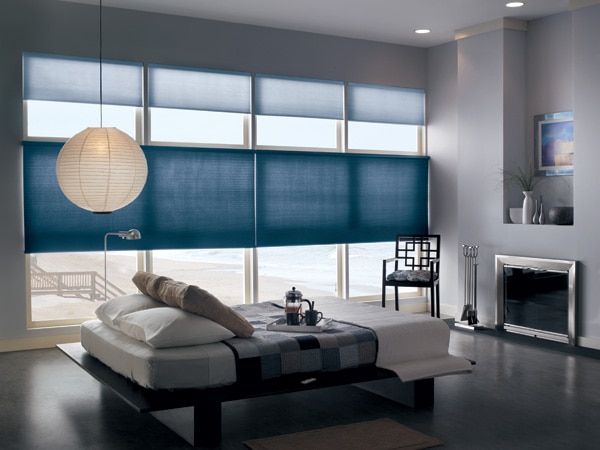 4. Blindsgalore 3/8″ Single Cell Cordless, Top Down Bottom Up Cellular Shades
"These are exactly what I had hoped for. After a previous purchase from a different online blind vendor who provided a substandard product, I was a little concerned about trying again, but these blinds are perfect. They go up and down easily, came with a couple extra screws for installation, and look perfectly finished in the window. I would definitely buy these again!"
– Susan N.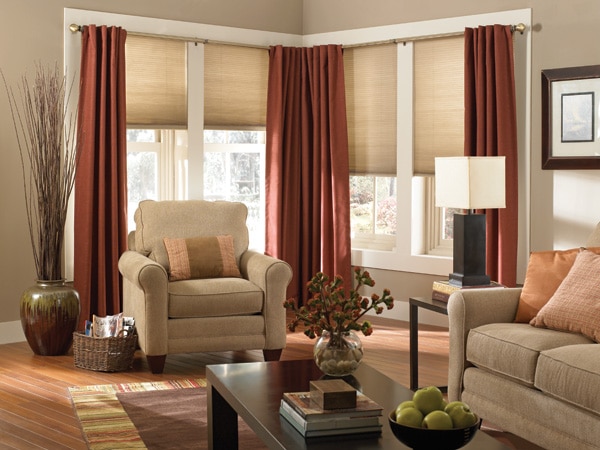 5. Levolor Vinyl Vertical Blinds Horizon
"The ordering process was a breeze, pretty much dummy-proof (even for me). I measured and installed myself. Shipping time was incredible, especially around the holidays (less than 10 days from the time I ordered to the time I installed them). Installation took about 30 minutes from unpacking to completion. While I don't currently have a need for more window treatments, all future purchases will be made here. I am done with the big box stores. I wish all such purchases were this simple and customer friendly. Thanks!!"
– John M.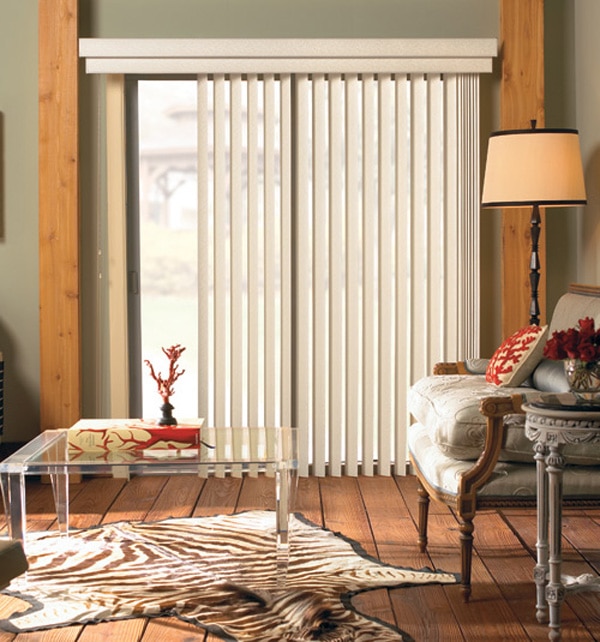 6. Blindsgalore Cornice Boards: Arched
"I recently remodeled my kitchen and wanted a new look for my kitchen windows. I wanted something with a simple design but that looked expensive and custom made. Well that's just what I got! The arched cornice boards are beautiful, very well constructed and look way more expensive than they actually were! To be sure, I ordered the swatch pack beforehand so I would be sure of the color of the fabric. Then I watched the video on how to measure everything and then I placed the order online. The cornice boards arrived much earlier than I expected and I was actually able to ask my contractor to hang them for me. He had all 3 cornice boards up in about 30 minutes! They look great and it was just the finishing touch my new kitchen needed. I would totally order from Blindsgalore again without any hesitation!"
– Elizabeth P.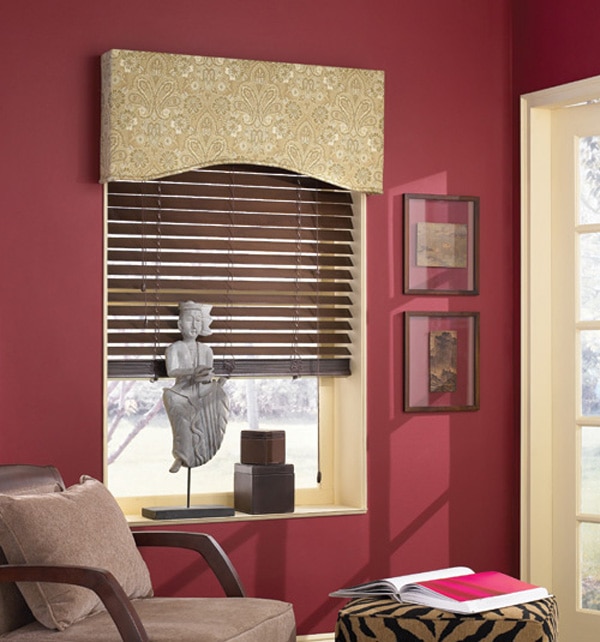 7. Levolor Accordia Single Cell Cellular Shades Designer Colors Room Darkening
"We have a neighbor that leaves the porch light on all night. With this new shade our lives have been changed. The shade blocks out all of the light, just as promised. We love it!"
– Jill H.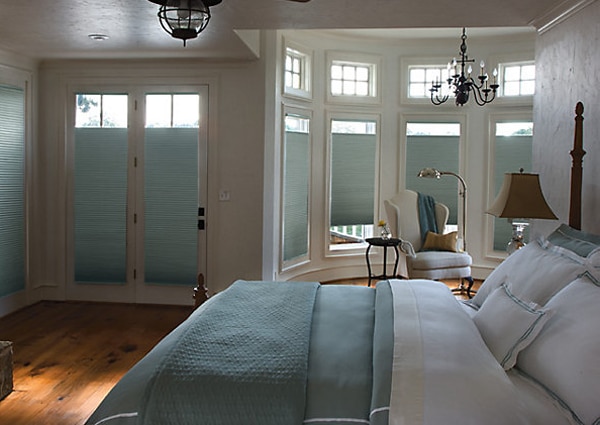 8. Blindsgalore Expressions Roller Shades: Solids
"Our television sits opposite a large window – the glare on the screen had to go. We installed the motorized roller shade and now with the touch of a button, no more glare. When we're done watching TV, the shade disappears behind the drapery valance. My husband and I measured for and installed the shade. It was very easy."
– Shannon M.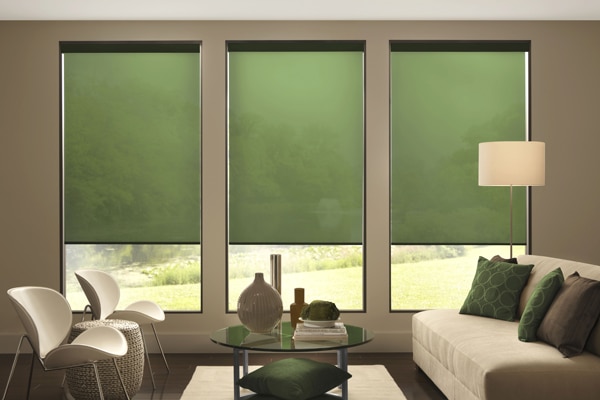 9. Blindsgalore Cellular Shades: 3/8" Double Cell Traditions
"I ordered the longest available for my bay window. Needed blinds for daytime in summer to block sun and at night for privacy. This blind works great. Was easy to install and extremely easy to operate. I got the cordless and it is very convenient and nice to be able to use it either full length or partial. They arrived on time and in great condition. I will definitely order from here again when the needs arise. Family and friends comment on my blinds all the time."
– Shelly G.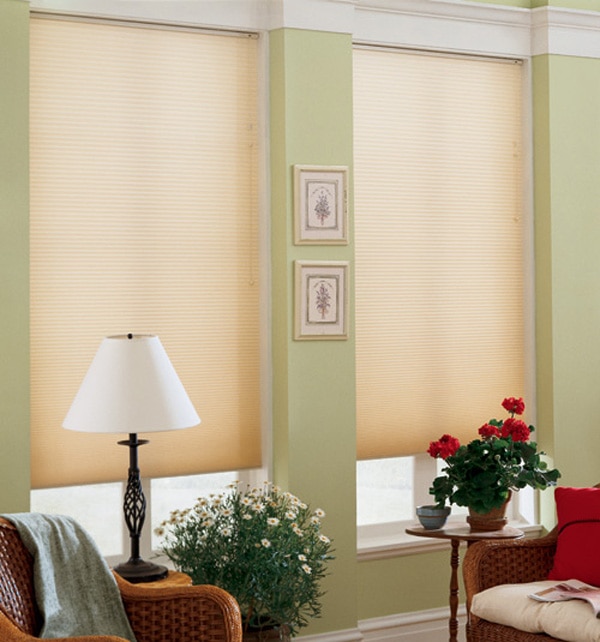 10. Blindsgalore Vinyl Plantation Shutters 2 ½" Louvers
"I am a repeat customer of Blindsgalore. This purchase, just like all my other purchases, was a flawless transaction. The site is easy to navigate and setting up my order to my specifications is a breeze. Shipment is very prompt, well packed, and installation is easy. I chose vinyl for a bathroom area because of no risk of warping due to humidity. I have some other Blindsgalore shutters of this type in a bathroom and they have performed perfectly for a few years; easy to clean, no warping or yellowing whatsoever. I can highly recommend Blindsgalore based on multiple purchases over the period of a few years, and can state that their quality and attention to detail has been consistent throughout that time period."
– John S.