Without windows in our homes, we might as well be prisoners. This architectural feature connects us with the outdoors, allows light and fresh air in, and even helps control unfavorable temperatures. Sadly, our windows also allow air to escape, causing excessive consumption of costly energy to properly heat and cool our homes. According to the U.S. Department of Energy, roughly 25% of annual heating and cooling costs are because of air leakage through windows – and this percentage can increase to as much as 40% in older homes. The fact is that many times our windows are not properly insulated. One way to avoid this expense is to invest in entirely new energy efficient windows. But, even if your windows are not at their optimal efficiency, new windows probably won't return your investment in energy savings.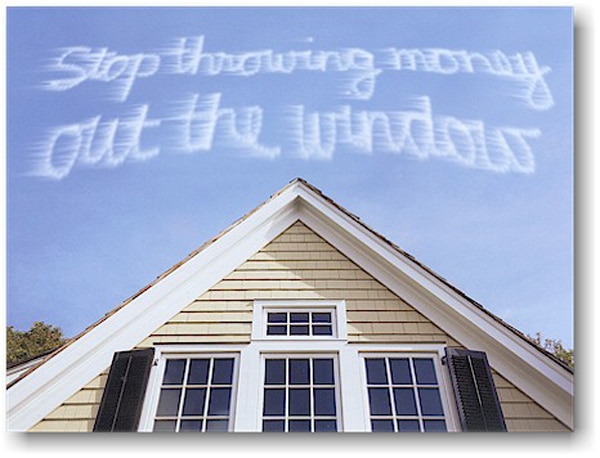 Purchasing less expensive energy efficient window coverings is always the best idea. Blinds, shades, and drapery are all options that can make your existing windows exceedingly efficient, even if the original architectural design is already economical. Adding the perfect window covering will not only save you hundreds, but will also raise the level of comfort in your home and help reduce the damaging effects of fossil fuel consumption. Plus, they are a breeze to install and will improve the look of your home. All energy efficient window treatments are not made the same, so let me break down for you my top five favorite options for providing great insulation and impeccable beauty.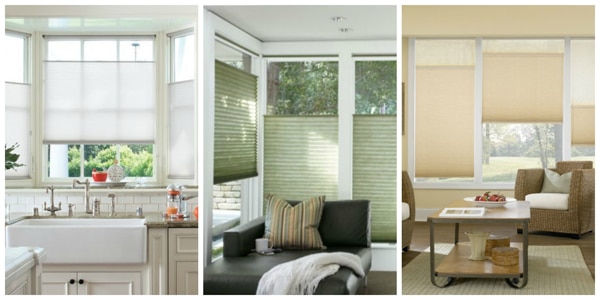 After the energy crisis in the late 1970s, cellular shades were introduced to fill a need for window coverings that would reduce consumers' energy use. Cellular shades have honeycomb shaped cells that trap air within their pockets, which in turn provides a layer of insulation. For the best results, use shades that have two cells rather than one. Cellular shades have the highest efficiency value, making them one of the best choices for window treatments in your home. For optimal light control and thermal performance, opt for the top-down bottom-up style, which allows you to control the amount of sunlight shining in throughout the day. Cellular shades are both sleek and chic, but the energy savings are what keeps people coming back for more. I adore the endless possibilities of colors and patterns that have the ability to enhance the look of the home without overdoing it. Also, they look wonderful paired with drapery for an added energy bonus. Cellular shades are versatile and minimal but impart maximum energy efficiency.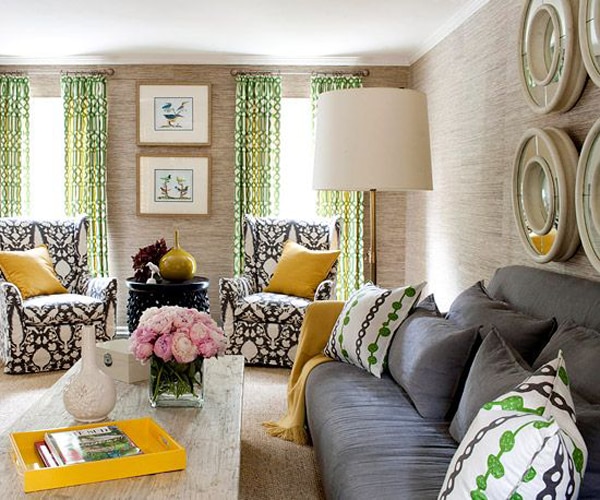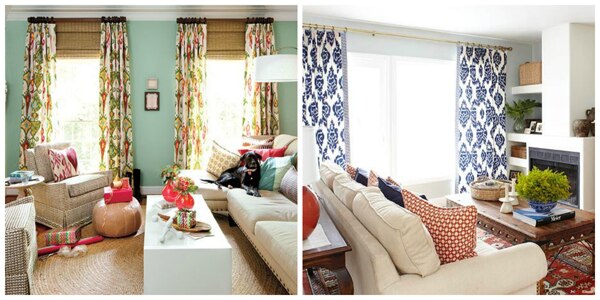 Drapery adds an extra layer of insulation on top of your choice of blinds or shades. I love the look of beautiful drapes on top of sleek cellular or roman shades, all of which come in an endless variety of styles, textures, colors, and fabrics. Combining the two gives you the ability to create the perfect look on the inside of your home while efficiently keeping temperatures at your desired level. Thicker, medium-colored fabric that reaches the floor or windowsill will work the best. Closing drapes for only part of the day or night can also provide energy-saving benefits. During the summer, using draperies on windows that receive direct daylight can reduce heat increases by 33%. In cold regions, drapes can reduce indoor heat loss by as much as 10%. Drapery is not only elegant, adding a design bonus, but also helps to moderate home temperatures. No matter what you choose as the first layer of insulation, you should always consider including drapery for maximum efficiency.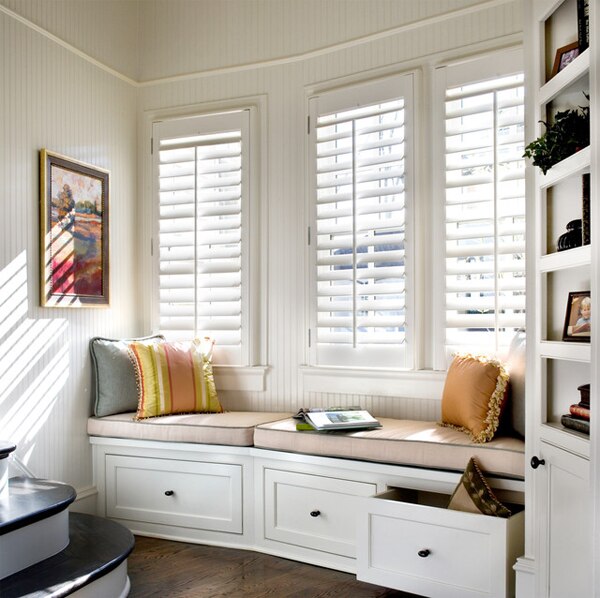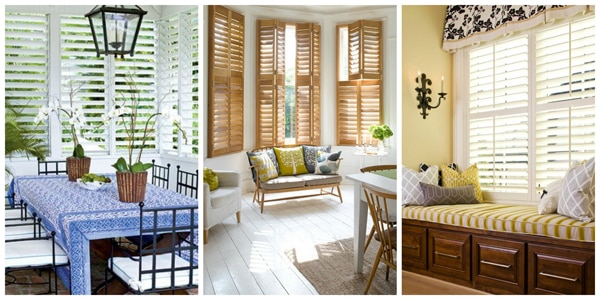 Aside from adding to the overall value and charm of your home, shutters will save a fortune on energy costs. So much of a home's heated or cooled air can be lost through poorly insulated windows. Shutters tend to have far fewer gaps compared to other window treatments because they are installed tightly to the window frame. The custom fitted louvered adjustable panels prevent the transfer of warm or cold air from inside to the outdoors. During winter months, shutters create a barrier to keep you warm inside while saving money that would otherwise be lost. Closed shutters in the summertime block sunlight and the intrusion of hot, humid air. Shutters are always a great choice because they add to the aesthetics of your home, allow you to control the outside light, increase your property value and are fabulous insulators. For a lovely structured look and optimal energy efficiency, consider upgrading your home with shutters.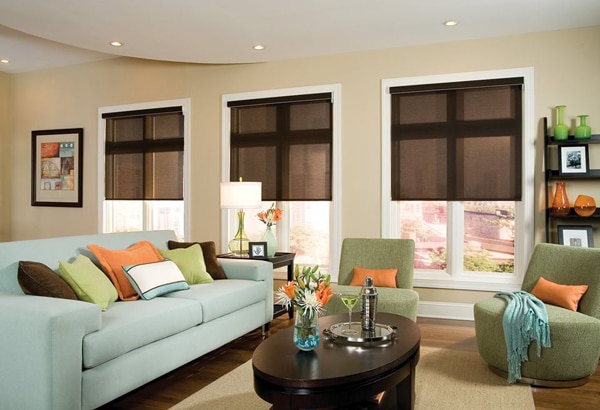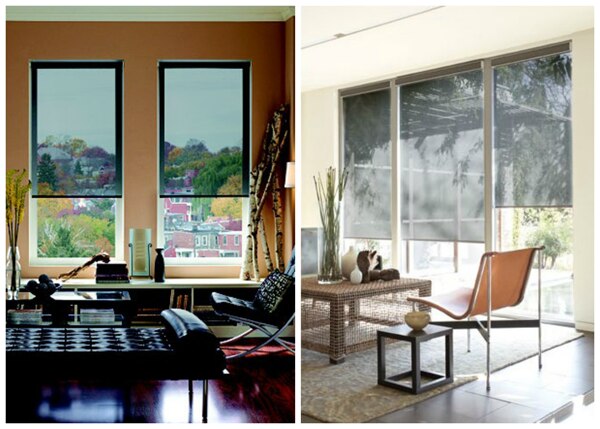 If you are looking for an insulating window treatment that doesn't block your view of the outdoors, look no further than solar shades. Unlike most window treatments, a barrier between your home and harmful UV rays is created with an opaque material that allows you an outside view.  I use solar shades in my living room to ensure that I still can savor beautiful ocean sunsets and delight in my garden without the damaging effects sunlight can have on my energy bill and beloved furniture. Solar shades come in many different transparencies, including the blackout option that will keep your room dark during the daytime. In hotter climates, they can be installed on the exterior of your home to block UV rays at the first point of entry. Solar shades also provide complete privacy during the daytime. When the sun goes down, interior lights allow people to see in, so use these shades in rooms where privacy at night is not an issue. You can't beat solar shades if you live where harsh summers can seriously heat up your house. Patio doors, bay windows and oversize windows all scream for solar shades!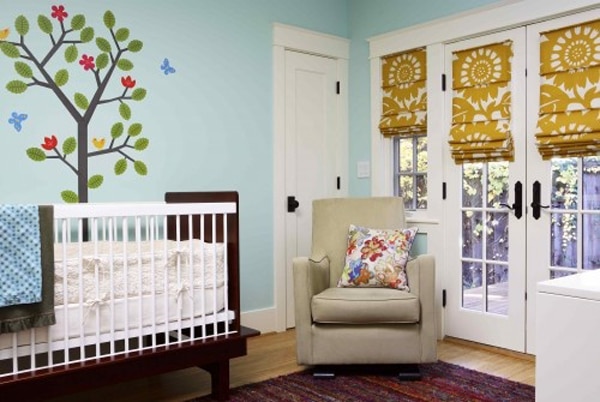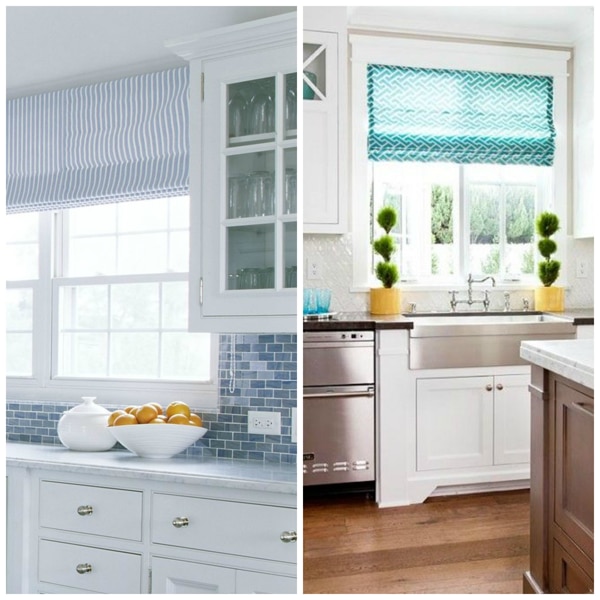 Roman Shades are made of a thick insulating material, making them another excellent choice for energy efficiency in your home. I find the many fabrics, colors, and designs of Roman Shades to be highly versatile and functional, so they can fit the décor in any style room from traditional to modern. One drawback of Roman Shades is that in order for them to provide the greatest insulation, they must be fully closed, blocking views of the outdoors. However, they can be purchased as top-down bottom-up, allowing you to let in some daylight while still providing protection from energy loss. You may choose to add a thermal backing to your Roman Shades for extra energy savings. Roman Shades create a soft, comforting feel in your home, while actually warming up your rooms. For a covering that keeps temperatures at the desired level and creates a classic, stylish look, go for Roman Shades.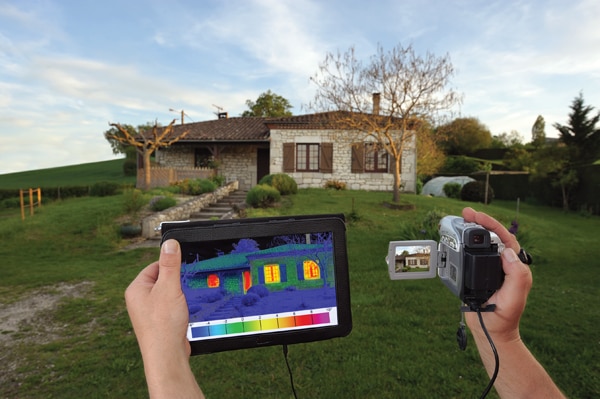 While saving money is important, saving the environment is essential for the future of our Earth. Unfortunately, the energy we use to heat and cool our homes is created with non-renewable resources that have extremely damaging effects on our natural environment. Air pollution, CO2 emissions, and leeching toxic chemicals are some of the negative results of our excessive energy consumption. Imagine if everyone took a small step to equip their windows with insulated coverings – the amount of energy saved could be enormous and would make our world a healthier place. I would not want my children or grandchildren to have a lower quality of life due to the irresponsible choices of my generation. With April being Earth Month, I encourage everyone to take a few small steps at living a little bit "greener" – you may be amazed at how simple changes can impact your quality of life and help to achieve a more sustainable future for all.