What is more fun than picking out accessories for your outfit to complete your new frock or revive that drab dress or shirt that has lost its style? Jangly, jeweled arm-candy bracelets, striped or printed flowing scarves, a beaded belt or two, strappy gold sandals or blazing red high, high platforms, adorn all fashion today, pulling your look together.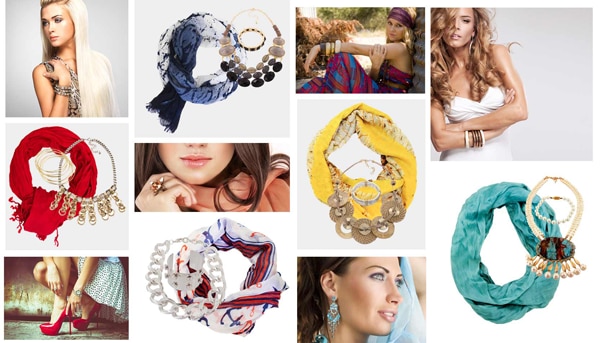 Our homes demand attention, too, with pillows, plants, rugs, knick-knacks, a collection of shells or vintage anything, art work, mirrors-the list is endless for home accessories and only as varied as you are able to resist temptation to overdo or underdo. What about your windows? Don't neglect them. As the finishing touch to each room, window treatments can be embellished to dramatize your design flair or add a clean line to complete the spirit of your home.  Here are some of my favorite window treatment accessories that you might have overlooked.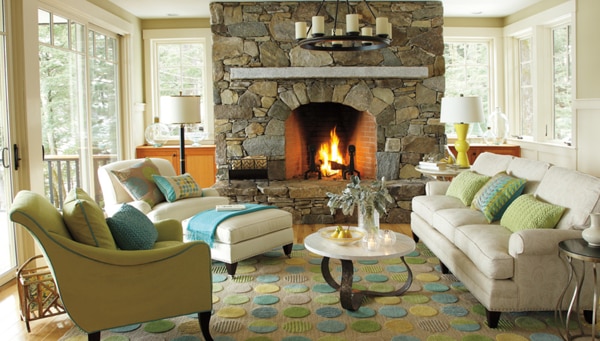 Contrast Tapes on Wood and Faux-Wood Blinds
Wood and faux wood blinds, with their classic natural tones, call for decorative tapes in a pattern or color to add texture and interest.  Just about any hue or design can be found to add to these blinds to complement either a formal, country, modern or casual style.  Colorful fabric tapes can excite your windows and accentuate the color scheme and bring a needed playfulness or richness.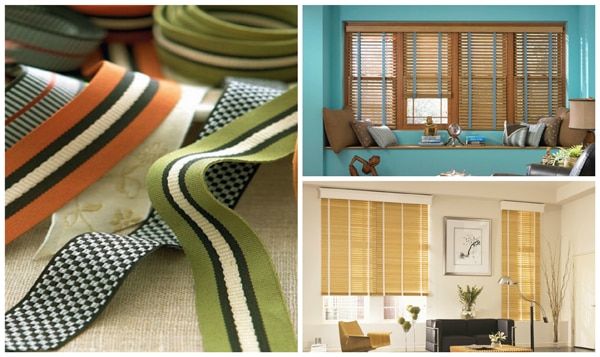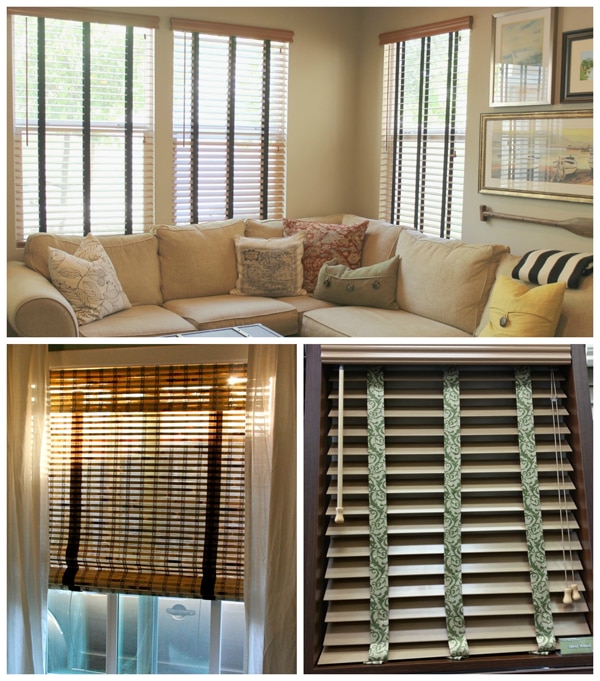 Decorative Pulls, Rings and Tassels for Roller Blinds
Roller blinds are so popular and so easy to fit in many windows, but also a snap to add a little extravagance for more personality.  Tassels, crochet pulls, ribbons, brass rings can all be accessorized to the pull down feature of any roller blind. You can even make them yourself from just about anything that matches your whimsy. Just attach your special object to the bottom of your blind. A band of ribbon down the shade adds a bit of a romantic country touch. You can co-ordinate colors and style, or break the rules with jewels and beads.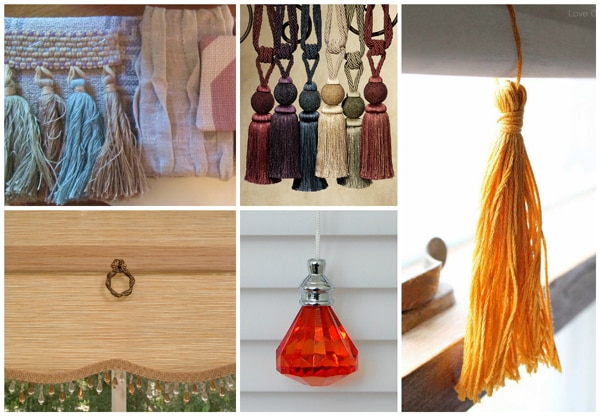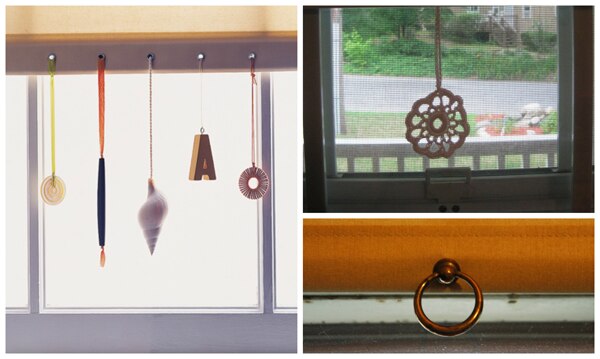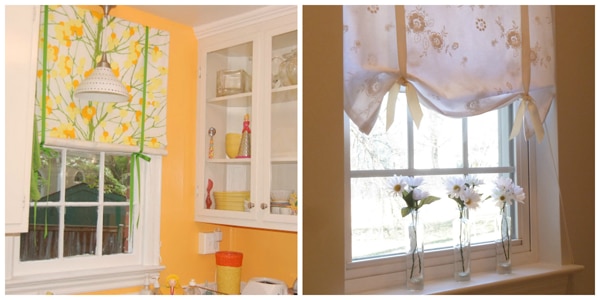 Tiebacks, Fringe Beads and Decorative Rods for Drapery
Drapery is where you can let your imagination go wild as lots of accessory details can dress up your drapes and alter the look.  Drapes as a choice, themselves, already exude a special mood but with just a little more design drama, a whole new level of personality can be achieved.
Tiebacks
If you are like me, I love pulling my drapes back and letting in the daylight and a myriad of materials can be used to tieback the drapes.  Just a few ideas:  hooks of any flavor: brass, forged iron, or filigree. I love the nautical knot and, of course, fabric tiebacks with or without tassels are a traditional choice.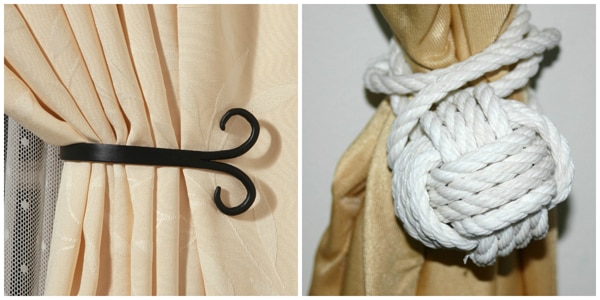 Fringe Beads
If you love to wear beads, you might like to dress the drapes in beads, too. I do think beaded drapery lends itself to an elegant, more formal style with a lot of ornamentation.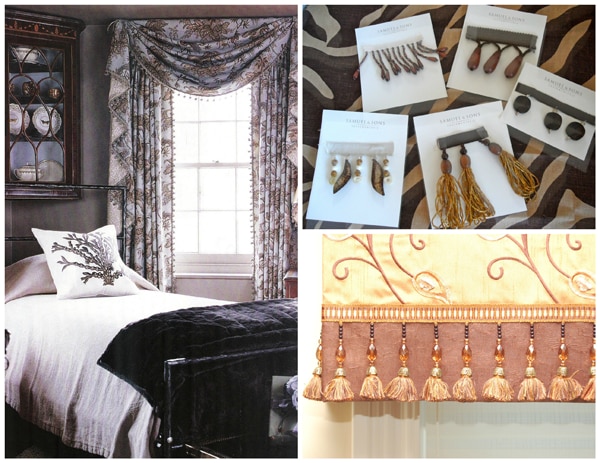 Decorative Rods
Drapery hardware is another wide open accessory accompaniment that can be expressed in every possible way. Here are just a few of the designs in rods that every drapery does need, unless you are using duct tape to secure them over the windows (just kidding)! Don't forget the finials, those knobs on the end that add extra style.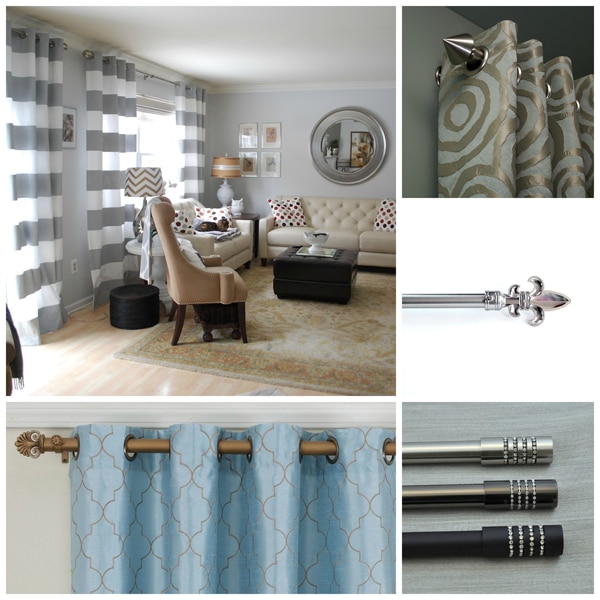 Edge Banding for Woven Woods
Woven wood blinds with their natural, organic feel are a relaxed and inviting window treatment and create a comforting mood; however, adding a fabric banding around the edges offers a finished, clean look. Think of edge banding as a frame around your window covering, just as you would frame a picture, to make an emphasis.  The banding can go down the right and left of the window and above, if you so choose. For larger Panel Tracks, you can see how edge banding adds another accentuating accessory.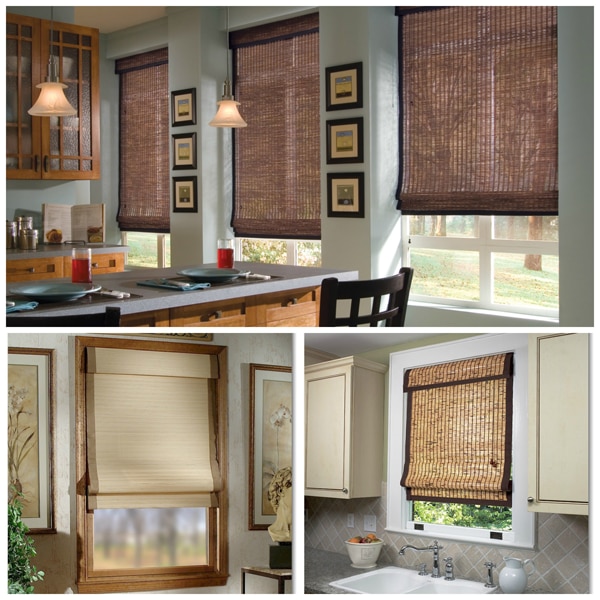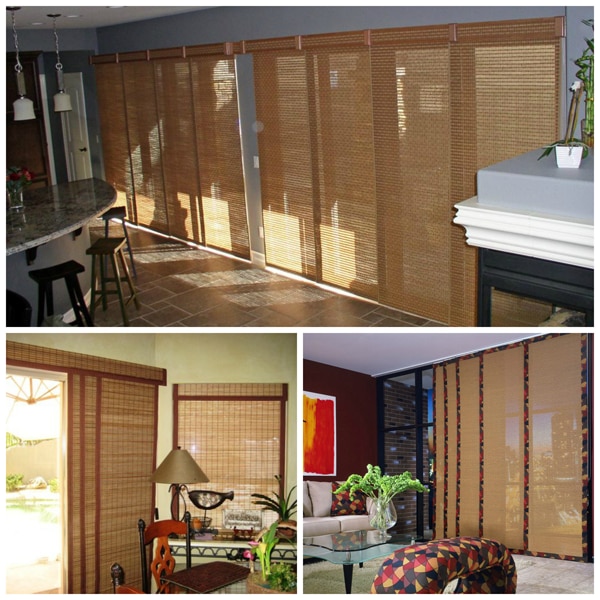 Cassettes for Rollers and Solars
No, a cassette is not a throwback musical accessory for a window blind, but is a slim head-rail that snugly fits at the top of a roller or a solar shade to hide the roll.  Without a cassette, you will see the fabric or material which, to my mind, says: "naked window!" Not a good look.  You can choose a white or a bronze cassette with a matching fabric insert for a streamlined look that offers a minimal stack and a designer look. You can also select a separate fabric for the cassette for more variety of patterns. No matter what, always accessorize with a cassette for rollers and solars. Just do it!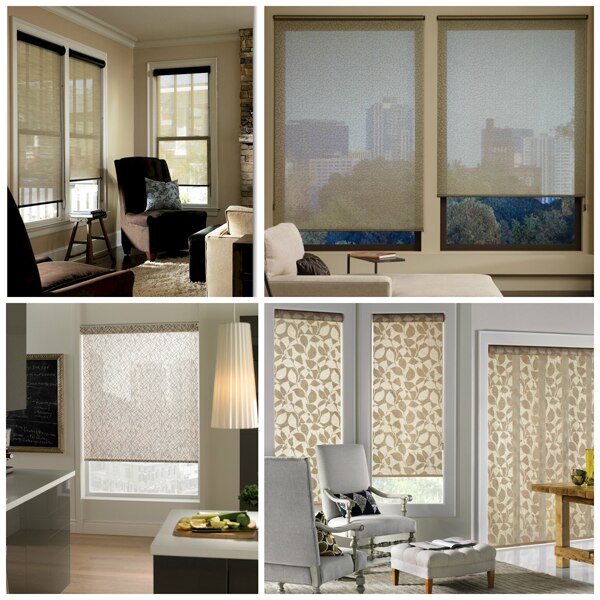 Valances
Valances are the ultimate window treatment accessory-the frosting on the cake-the extra topping of exquisite taste or an over-the top, excessive level of too much decoration. Valances sit atop most any window covering and come in an endless array of materials, colors, patterns, styles and ornamentation. Just scroll through a few ways you can accessorize with a valance, which is really a very personal fashion statement.  Is it your design flavor?  Valances are not for everyone, but can be smooth and tasteful or fancy and too sweet!
Remember, that mastering the art of accessorizing in all things is to create a well-edited, collected look, utilizing interesting shapes, natural elements, simple details, something surprising, a touch of gold or silver, one showpiece, and a pop of rare color. Discover your unique style.