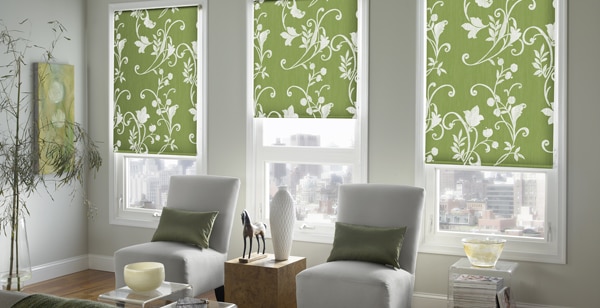 The right window treatment can totally transform the look of any room in your house. From bedrooms, to living rooms, to dining rooms, a window treatment brings the design look together. There are so many options for decorating your windows that it can sometimes be difficult to choose one specific look for your home. Blinds, shades, shutters, and solar screens can all change the look of your space, but how will you decide which one to use?
There are so many options that you really need to know what you are looking for before you even get started. Do you want to block the nosy neighbors? Are you trying to keep a room warmer or cooler? Do you just want something that is decorative? Maybe you just want to have the most modern trendy look?
If you want to be up to date with the most popular trends in window decorating, here are the three most popular window treatment trends:
• Modern – Sleek, clean, and modern is a highly popular trend in window treatments. Having side panels and neutral colors are more popular than some of the frilly designs from the last twenty years. Often with the sleek window coverings, embellishments are made along the top. Beading, fringe, and other embellishments are the most popular.
• Shades and Blinds – These popular items never seem to go out of favor. Roman shades, honeycomb shades, bamboo shades, and woven wood shades continue to be high sellers. With this basic shade, drapery can be added above and around the window to add a decorative touch.
• Energy Savers – There are a wide array of energy saving blinds, shades, and curtains available on the market and they are highly popular. These window coverings help to keep the heat inside in the winter and out in the summer. They can also help to block light and make a room darker. Some versions of these window coverings can also provide you with a tax credit.
Of course, these are the just top three fashion ideas in window coverings. There are still plenty of other choices if none of these seem to suit your style. Keep in mind that high quality window coverings should last up to twenty years. This can vary depending on the amount of use, sunlight, and other factors, but you want to invest in high quality custom products. With so many choices, you can totally change the look of your room.