Large windows always make a bold statement and are wonderfully fun to design, but small windows can be just as creative or more. I have a handful of thoughts for curtains for small windows and ideas, so if you have small windows, rejoice! You can splurge on a fabulous premium fabric because you won't need as much material. With curtains and drapes, it's all about the yardage, and lucky you, a small window only demands a bit of fabric. Many kitchen windows are small, making them a perfect place to use cafe curtains, which are making a comeback and so trendy.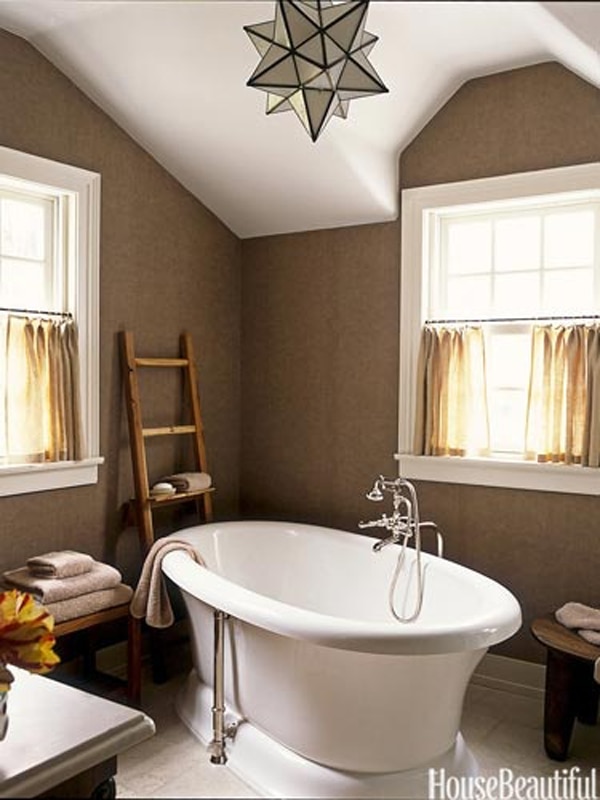 Cafe curtains only cover the bottom half of the window and are the cheeriest way to brighten your room. My Mom used them on the windows next to our kitchen table and she changed them out every spring with a new color and pattern. Cafe curtains celebrate the "cottage feeling" and as we become more casual and nest in our homes, these window treatments are a lively, decorative addition to our comfy way of living. They are also super easy to sew on your own, so hit up your local fabric store and get inspired.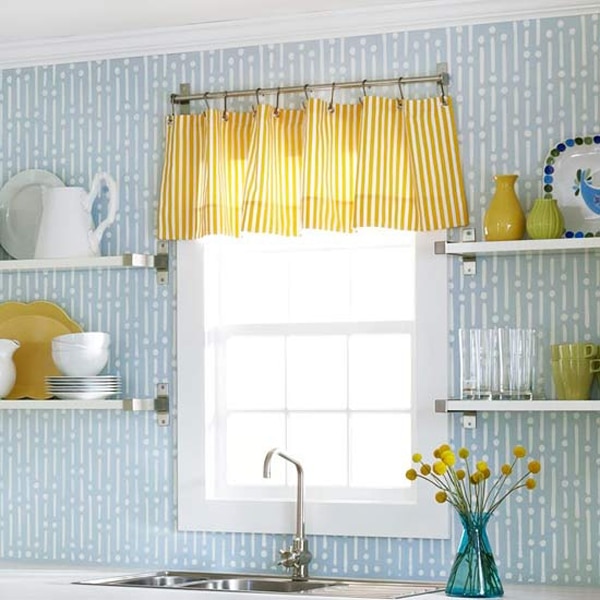 Another unique curtain idea for a small window is the handkerchief valance. This top valance is made up of layered triangles of fabric that overlap, creating a handkerchief type look. You can mix and match patterns and solids and different types of fabrics for a truly one of a kind look. I always think of bandannas as the ultimate handkerchief valance, but that is just the beginning as you are only limited by your imagination. Whatever fabric you choose, your small window will be whimsical, fun and inventive with your personal stamp.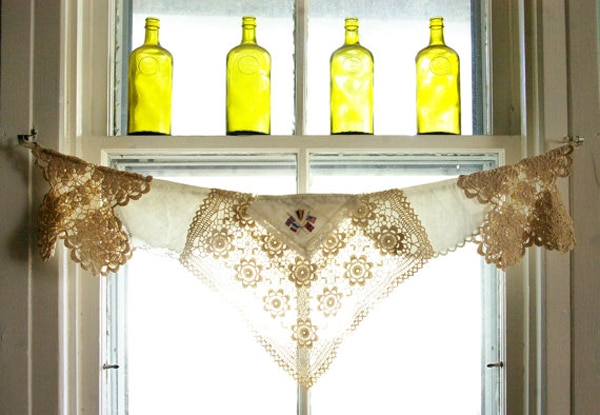 However you decide to outfit your small window, remember our decorator trick: to make your small window look larger, hang the rod higher than normal above the window to give the illusion of height in the room. Curtains for small windows and ideas are just a stitch away as a small window creates infinite design possibilities.