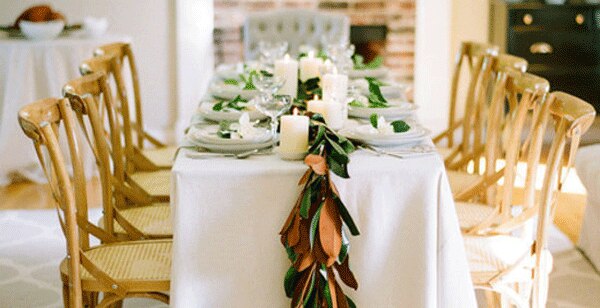 Thanksgiving kindles a light within us to reflect on the many gifts we cherish. Instead of the traditional Thanksgiving "thank yous," here are my top uncanny "thank yous" as I think about our homes as this year comes to another sudden ending.
Natural Light
The best things in life are free, and I have to agree. I have a dream house (in my mind, and somewhere out there…) that faces east to west to follow the route of the sun with massive windows on every possible wall. Think of all the different ways to cover those windows!
Here are a few special windows from some of our favorite friends.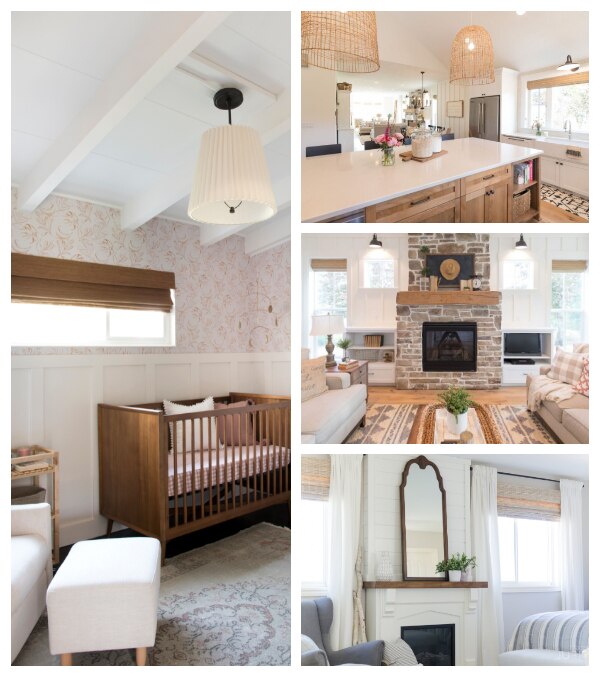 Looks like woven woods frame beautiful light this year simply and naturally, creating a frame for all the brightness each season brings.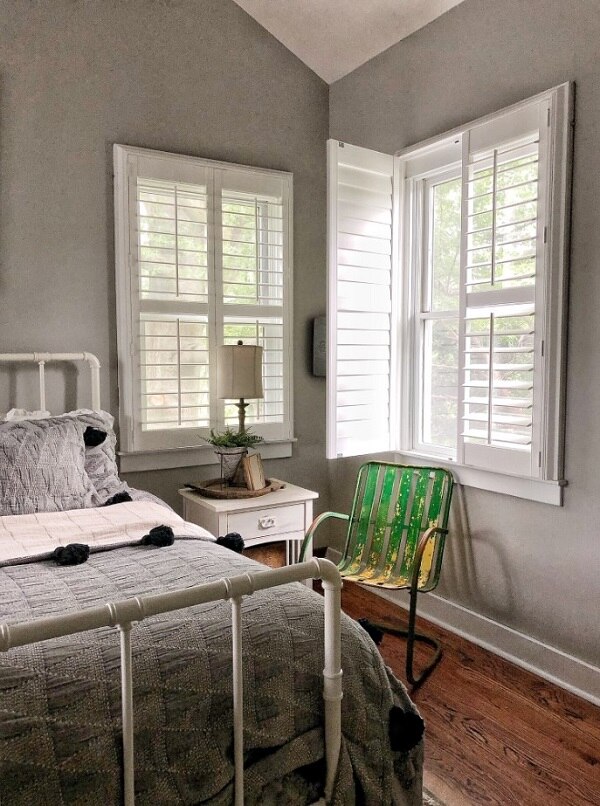 What is more traditional than wood shutters beckoning the fresh breath of each morning. Now more than ever, I believe we need to capture the essence of all that is hopeful, new and golden.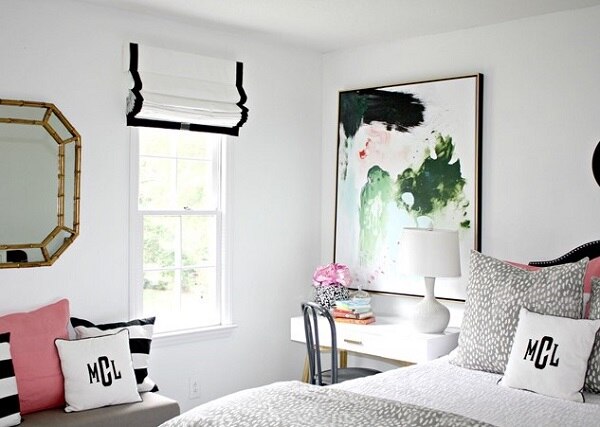 Roman shades beautifully outline this window from blogger Emily Clark to heighten a "modern traditional" view of light.
As much as I love classy custom window treatments, the clear bright light of each new day grants us the privilege to begin anew. Indulge in the "lightness of being."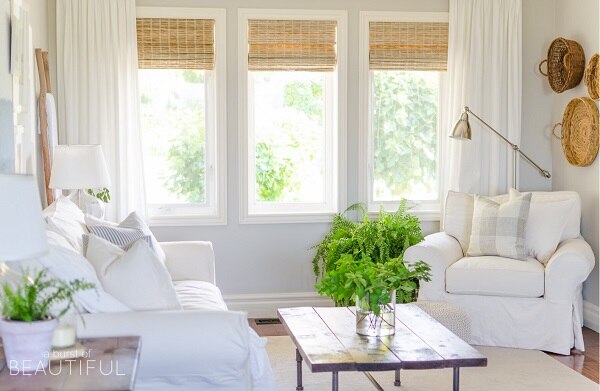 Sneaky Storage
Let's be honest here. We all have visions of the perfectly pared down home without clutter or excess. But mostly those visions are visions of grandeur. We are human and we just tend to have a lot of stuff. However, that doesn't mean that we can't do our best to find a home within our homes for all our earthly belongings. "Mise-en-place" is achievable, not only in the kitchen, but in your home, too. I can say this because I just returned from a New York City visit, and stayed with a good friend who, in NYC fashion, has a wee place for her and her family. I am astonished at how she is able to make it feel so serenely stuff-free by making clever storage all around. If New Yorkers can do it, the rest of us can too!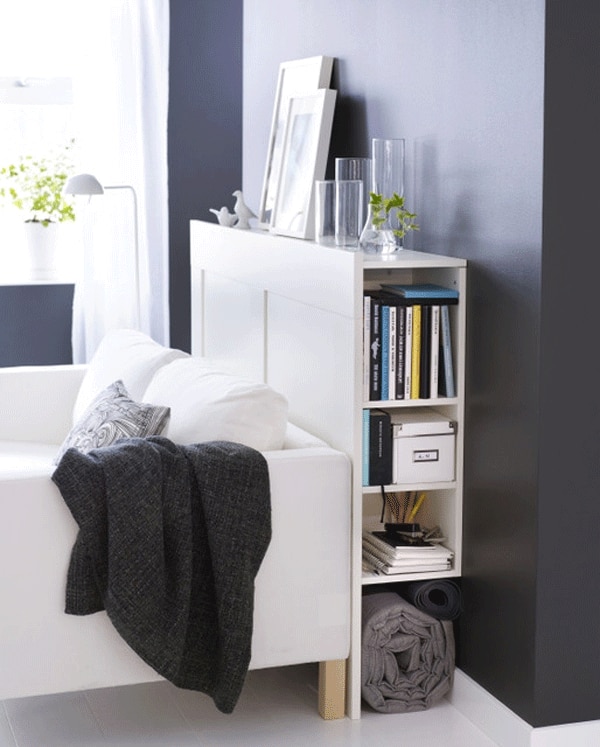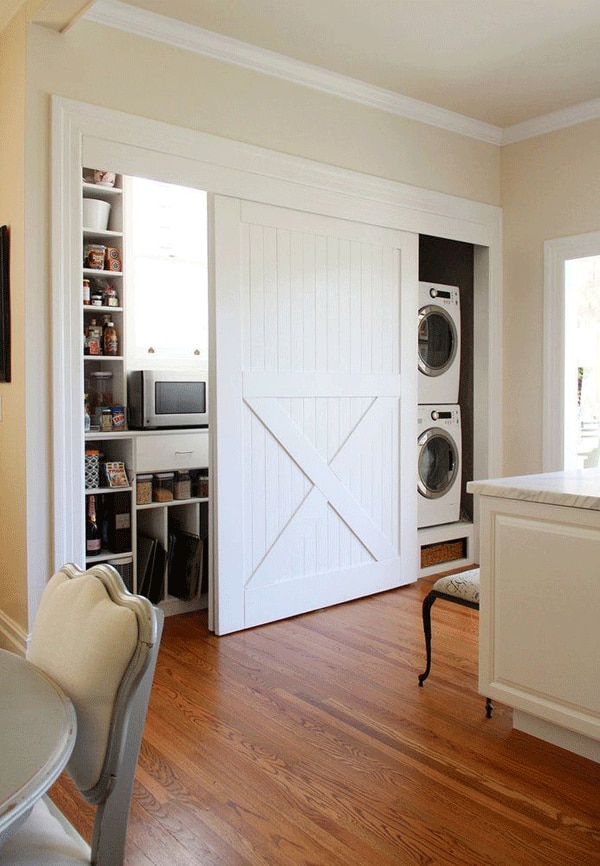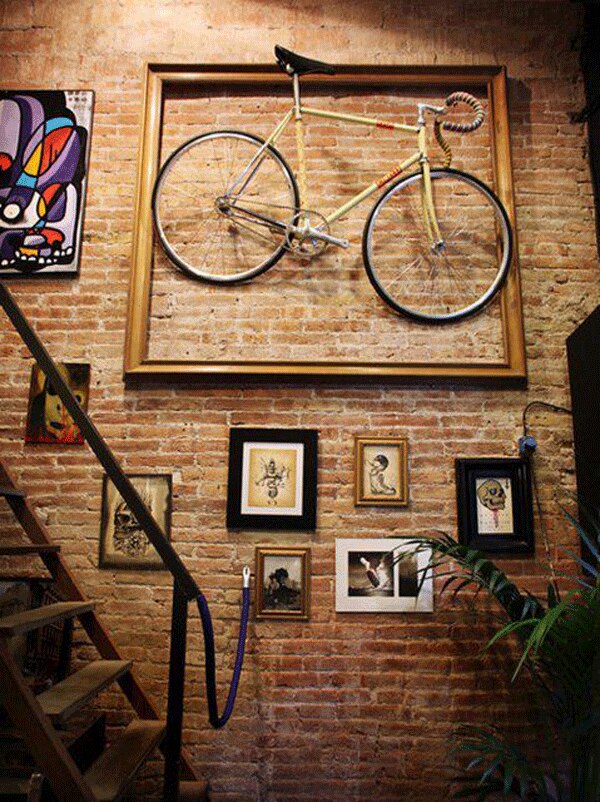 Ottomans
It's a table, it's a chair, it's a footrest, it's a settee. Oh, it's an ottoman. (But it's also all those other things too!) That's the genius of this all-purpose all-star. You can move it around depending on your crowd for the evening or event of the season. Set it by the fire and it's a warming spot. Place a wide tray on it and it's an afternoon tea mantle. Choose your ottoman adventure.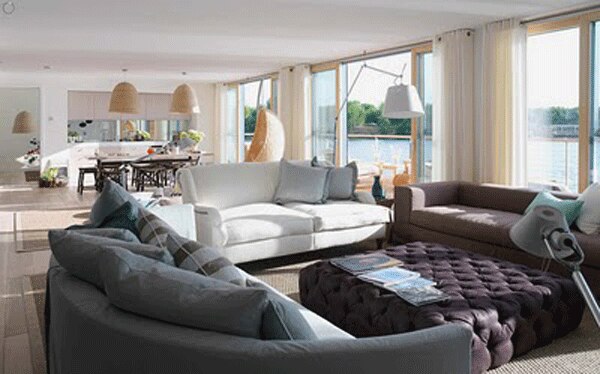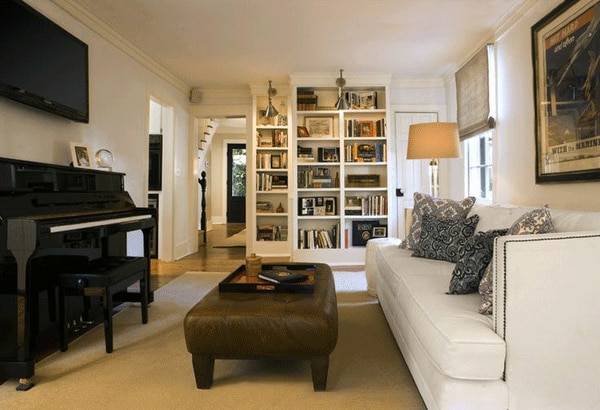 Monograms
Okay, personalizing our stuff is, without a question, back in style and here to stay. But really, for me, I plum just can't remember whose is whose. I'd rather worry about the bigger things in life than who has "White Towels A" and who has "White Towels B." They say you learn some of the biggest lessons in kindergarten, and tagging your own gear is certainly one of them. I've been doing it ever since and designing with monograms elevates a mundane home.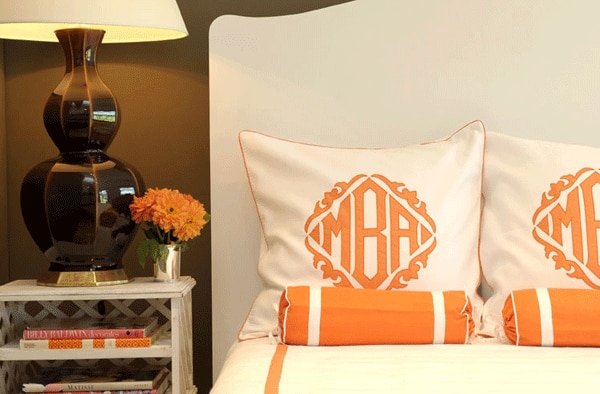 Outdoor Living Year Round
Sorry everyone else, but we Californians are living right on this one. We may fall into the sea first, but outdoor living 365 days a year is the secret to eternal happiness. Or, something like that. Knowing that my outdoor shower is always at the ready and my flowers will continuously bloom in my garden makes life just a little easier. Give me a blanket and a firepit and I'm set. Till I fall in the sea!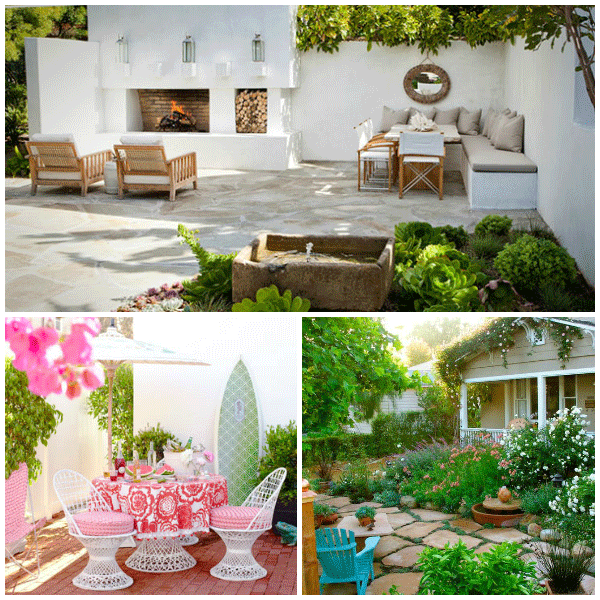 Spray Paint
Yes. I love spray paint. Really, who doesn't these days with any DIY bone in their body? Patio furniture, coffee tables, wire racks, holiday cookie tins, (let's be honest, anything wiry and dull is screaming for some spray paint rehab), you name it. The only rule is: before you ditch it, spray paint it. I can't tell you how many items I've considered pitching, but salvaged thanks to the little aerosol bottle that could. Long live spray paint.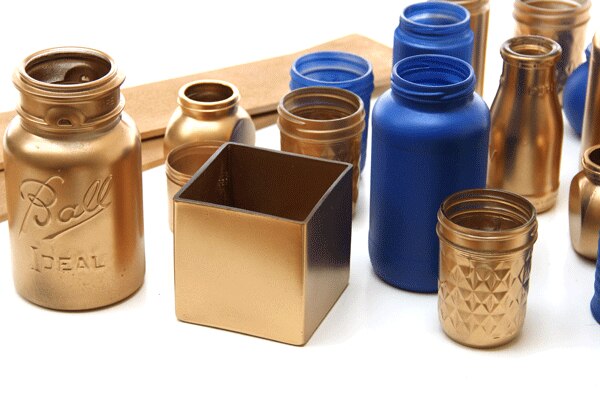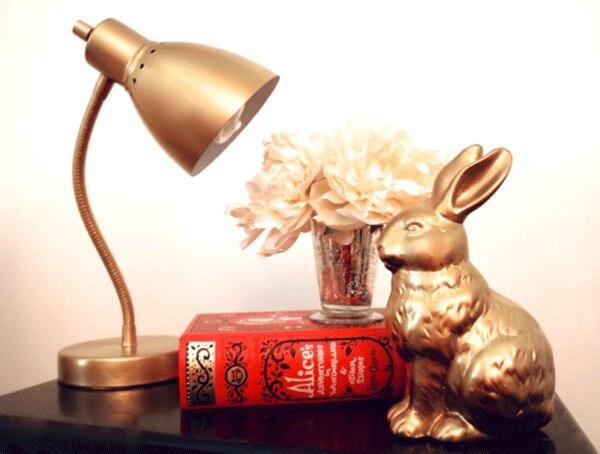 Seriously though, our time-honored and longstanding "thank yous" always belong on the top of the list. You know what they are for you and your family. Being thankful for all the bounty that surrounds us never goes out of style.