Halloween is my favorite holiday of the year. Pumpkins light up the front porch and windows chatter while bright red leaves blow through the crisp, cool air. Every inch of your home has been carefully prepared with spooky skulls, blood-stained handprints, and wicked spider webs. As you gaze outside to see the dimly lit streets filled with ghouls and goblins, it all seems perfect. But, oh no, did you forget to add any devilish decorations to your windows? With all of the tremendous thought going into costume design, candy bars, and party planning, windows can be easy to forget. Not this year! With my obession of windows, kick up this spooky holiday up another notch with these terrifyingly fun window decoration ideas.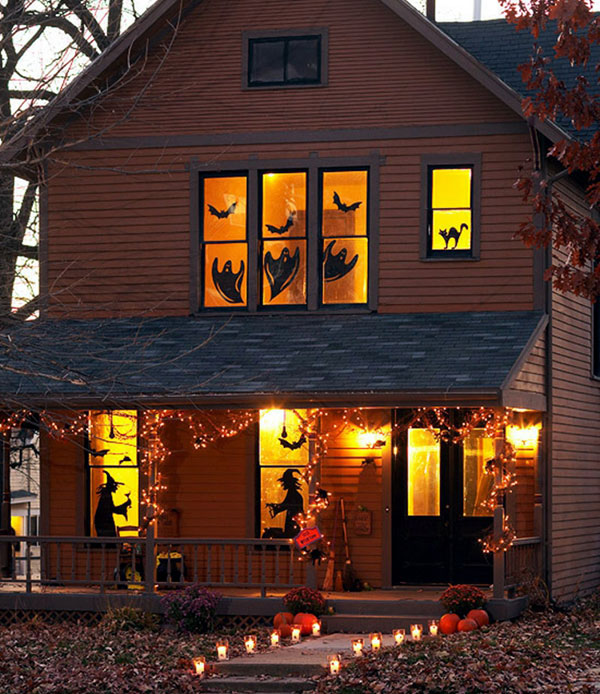 Spooky Silhouettes
Give your neighbors a scare by placing creepy cut outs and decals on your windows. With your curtains drawn, the lights behind your window treatments will create the perfect glowing backdrop. At night, these spooky silhouettes will spring to life to give the illusion of your very own haunted mansion. Your windows will look supernatural and vibrant and clean up after the holiday won't take any time at all.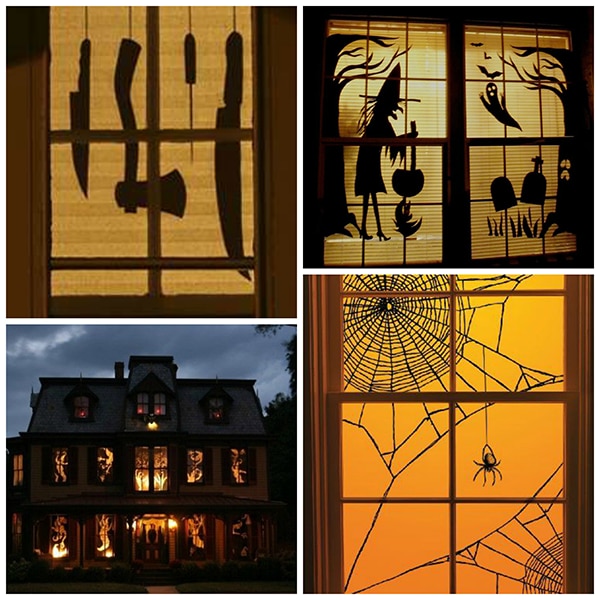 Boney Abode
Skeletons and Halloween go hand-in-haunted-hand. There's no bones about it. Create an ominous scene by covering your exterior with a spine-chilling army looking for a way in. These festive plastic skeletons are relatively inexpensive and can be posed in any way imaginable. Give your visitors some undead company by making your exterior come to life. No window is safe!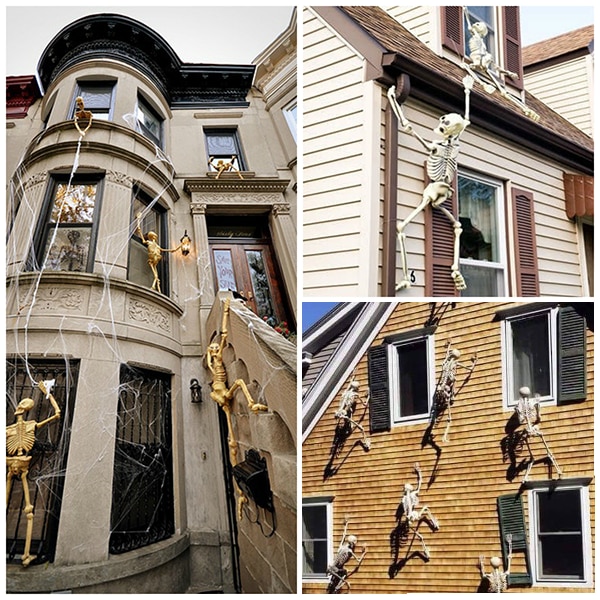 Terrifying Tomb
Take a few tips from the terrifying tombs of Hollywood by greeting your guests with an oozing, bandaged mummy. Hang a few upside-down, or in webbing, to make it look like there are bigger elements at play. Don't be afraid to leave a few of their wraps unraveled so onlookers can peer into the pestilence. There's nothing like sending the fear of an ominous curse coursing through your visitor's veins. You only have one day to frighten the neighborhood, after all.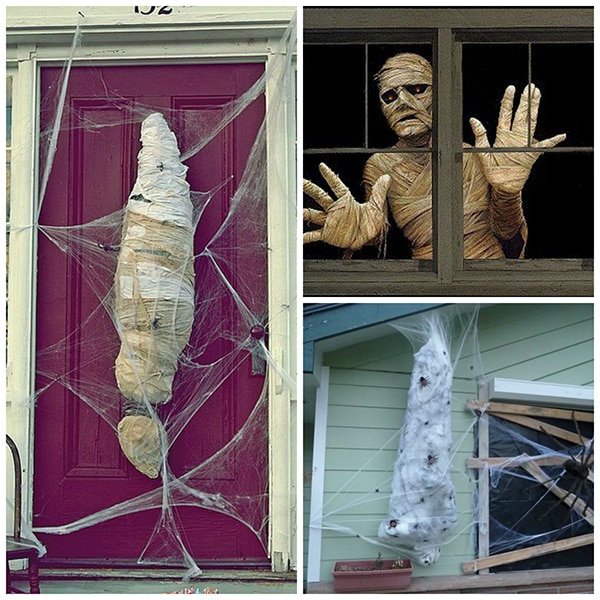 Dilapidated Dwelling
Nothing says eerie like an abandoned house. Use your imagination to add some dilapidation for the holiday. Board up windows and doors outside of your home to put those trick-or-treaters on edge. At the worst, it'll keep them away so you'll get to keep a few extra pieces of candy for yourself. Only the bravest dare tread past décor that screams "keep out!"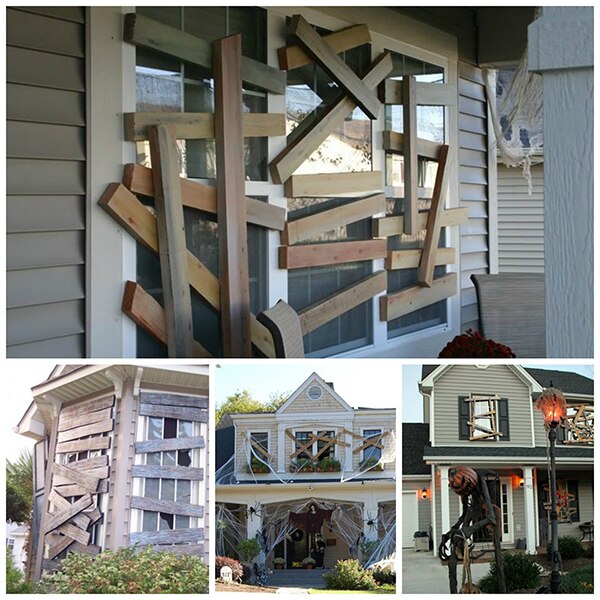 Eerie Infestation
Arachnophobia, the fear of spiders, is one of the most common phobias in the United States and the right props will definitely cause someone to bug out. Giant spiders in the window and drooping webs will leave your company shrieking and shaking out their costumes long into the night. Try hanging a few above a buffet table to get their skin crawling. Nothing gets people moving quite like those eight hairy legs.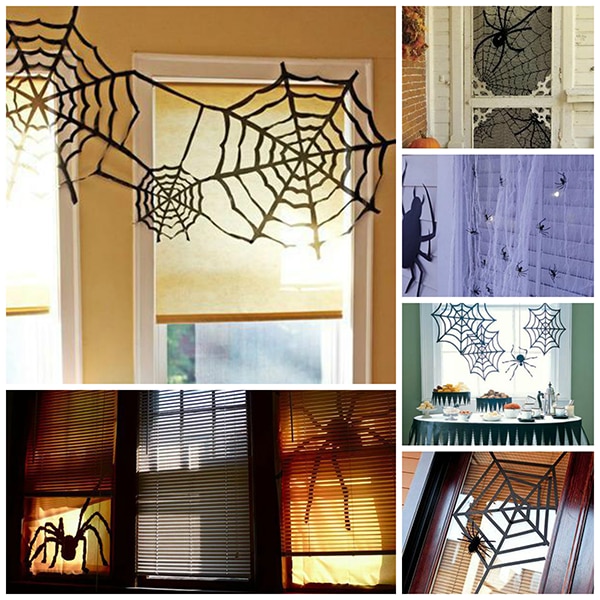 With these extra thrills and chills, you'll be able to blow your block away this Halloween. Your house will be haunting crowds with rows of wicked windows, gathering specters and spectators from far and wide. When night falls, welcome all the witches, monsters, and vampires in bone-chilling style with your spook-tacular design. Boo!
Not every window has to be frightful year-round, find a look you'll love to live with at Blindsgalore.