Aromas, flavors, treasured heirlooms and unique holiday objects converge during this season to impress our memories with vivid anticipation of this cherished time. Each of us has family customs, some silly, some sacred, but always special. Here is a toast to holiday traditions. What are yours?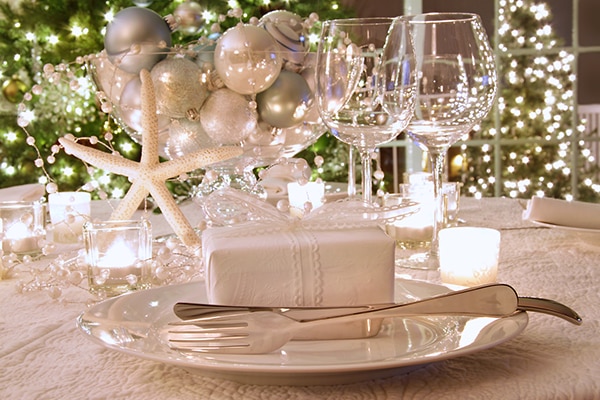 Nutcrackers
December wouldn't be complete without a journey to the "Nutcracker Ballet." Whether in New York, or San Francisco or at the local ballet where me and my sister, as little girls, danced underneath Madame Bonbonaires's huge satin skirt, as she magically pulled open the shimmering taffeta dress as we little "ballet" clowns bounded out onto the stage. The magic of the huge Christmas tree rising up to the top of the stage and the fearsome battle of "The Mouse King" and the surreal journey of Clara and the Nutcracker Prince have enchanted us all for centuries. As a tribute to the Nutcracker Ballet, a parade of hand-carved nutcrackers have been handed down in my family that we ceremoniously unwrap each December. I still think nutcrackers are kind of frightening but I am reminded of Clara's and the Prince's beautiful sleigh ride across a starry, snowy night, glittering with the innocence of childhood dreams.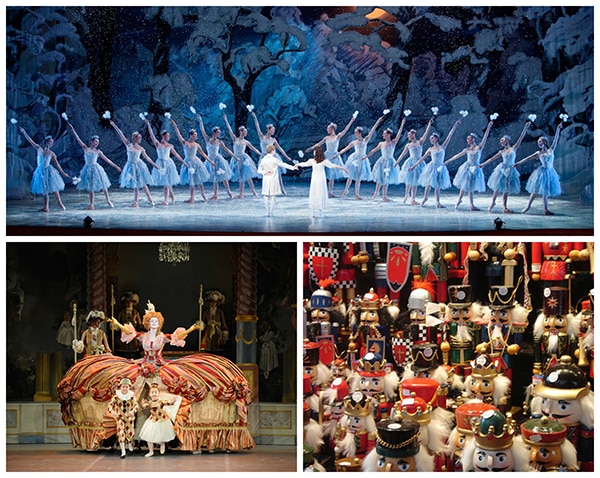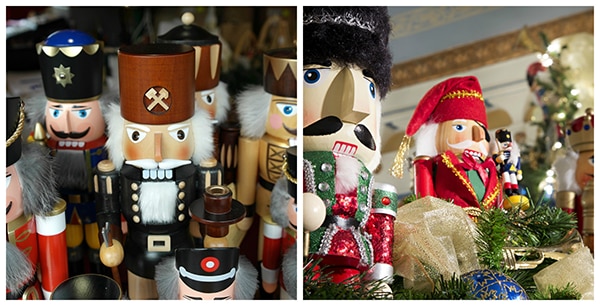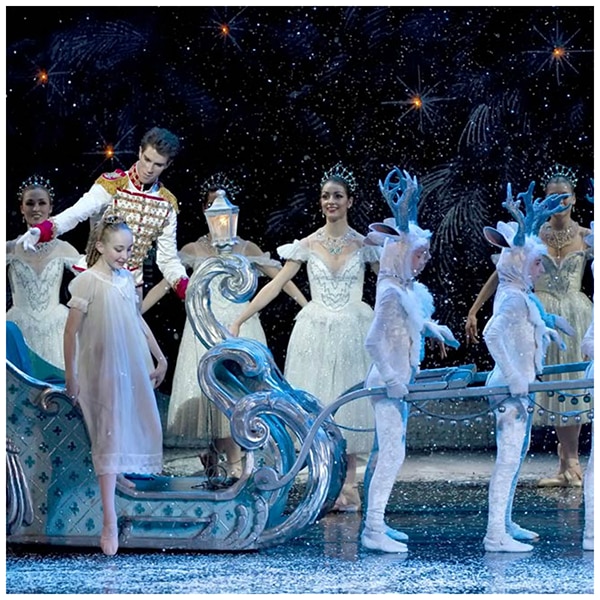 Clove Oranges
Spicy cloves are carefully studded into the orbs of fresh oranges which might decorate our tree or mantel, but for sure, fill up a big bowl on our holiday table. Precisely arranging the fragrant cloves is a tedious task but fun and that particular aroma is stashed everlasting in my mind. The custom of savoring citrus fruits and spices dates back many centuries, when fresh citrus fruit was considered a luxury. Make clove oranges a part of your holiday tradition.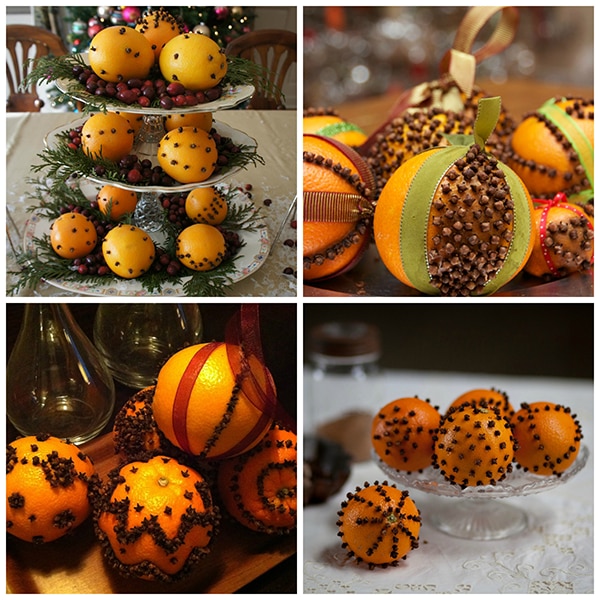 Gingerbread
Gingerbread has a long history and arrived in Europe in 992 AD by an Armenian monk. Ever since, bakers have been crafting gingerbread in the form of cakes, bread, biscuits, cookies, houses and muffins. Just about anything gingerbread abounds during this time of the year. For me, the gingerbread cookie cutter comes out in December and my Mom's famous gingerbread cookie recipe, loaded with fresh orange zest, flavorful ginger, dark molasses and the best vanilla becomes our palette as we roll out, cut and decorate away. Joyously, we three generations of gingerbread devotees love this part of the holiday. Needless to say, these gingerbread cookies are the yummiest part of this fun.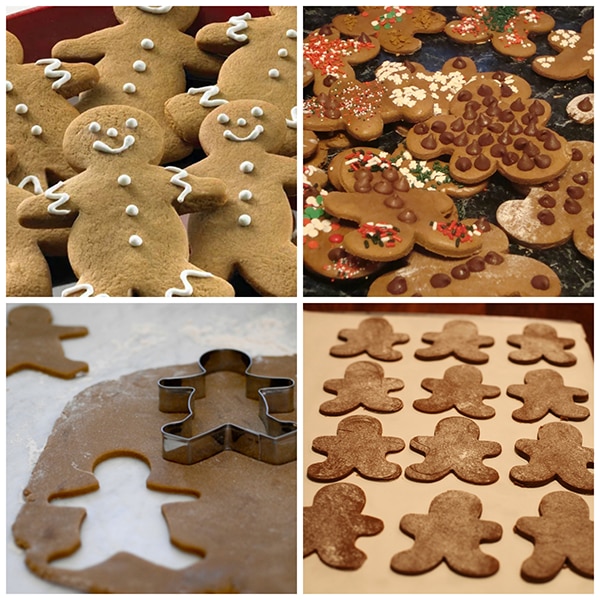 Snow Globes
Another magical holiday scene is provided by the snow globe, a transparent sphere, enclosing a tiny tableau, encapsulated in water and when shaken, glistening snow showers gracefully over the scene. Everyone is transfixed by such a simple, effortless, but beautiful object. Snow globes date back to the early 19th Century but you can easily make your own with a Mason Jar or any jar with a secure lid, any holiday decoration or tiny ornament, waterproof superglue, glycerin and some glitter.
Here are the 4 easy steps for you and your kids.
1. Carefully glue your chosen object to the jar lid and let dry for at least 24 hours.
2. Fill the jar with water to completely cover the object. Add 3-5 drops of glycerin-available at craft stores. Add as much glitter as you like, 1-2 teaspoons.
3. Use glue to seal the jar's metal screw band and let dry completely.
4. Apply glue all around the inner edge of the lid and screw onto the jar tightly. Let dry.
Shake and marvel at your wintry snowy scene.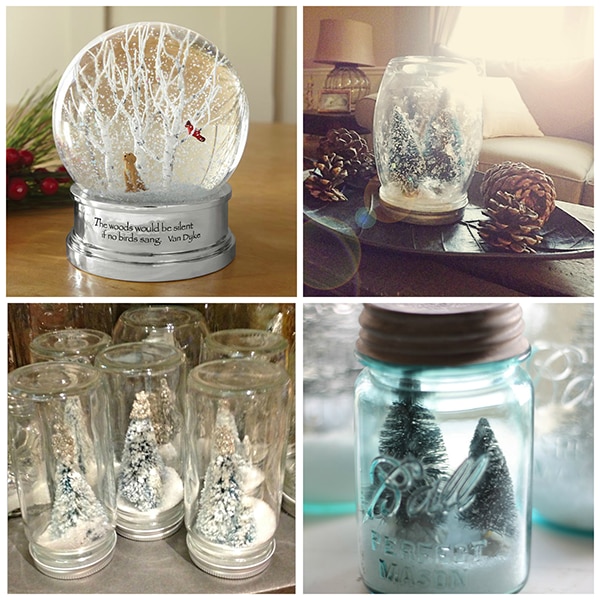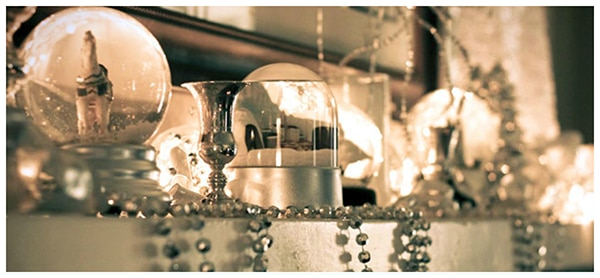 Lebkuchen and Latkes
My great Aunt always brought a huge basket of Lebkuchen cookies, studded with dates, bright red candied cherries, nuts and spices. Her Lebkuchen were cut into diamonds and frosted with a tart lemony glaze. I loved these as a little girl and my Mom still makes them for me every December. Even though the traditional German Lebkuchen was called "the honey cake," in my family, our wafer thin delicate cookies are unique. I never got to ask my great Aunt Sylvia how this tradition evolved, but I expect them every holiday. Many varied holiday traditions infuse our celebrations with exotic flavors.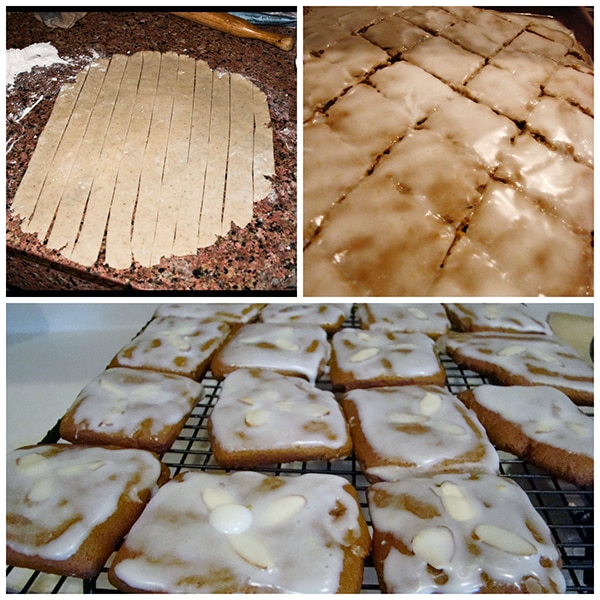 Latkes
Latkes, too, are a special, traditional Chanukah treat of lacy, freshly grated potatoes and onions, fried to a perfect crispness, topped with homemade applesauce. Grating the potatoes by hand is a labor of love and I am still trying to match the thinness and delicacy of my Mother's latkes.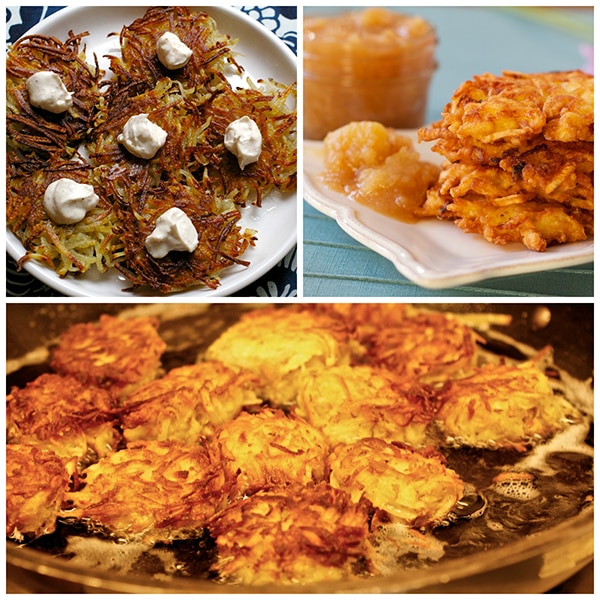 Tiny Villages
Little lighted houses dot our fireplace mantels, coffee tables and window ledges. Twinkling lights hidden within these magical towns illuminate the child within us. Who doesn't love to dream that the fairytale of little Thumbelina flits around the nooks and crannies of our homes?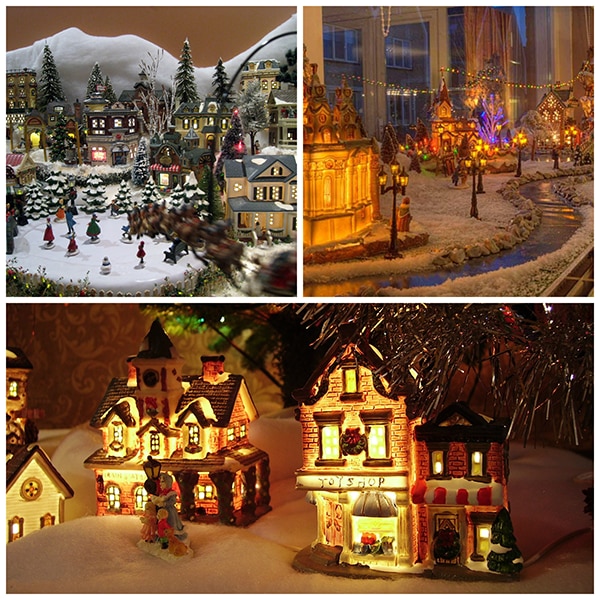 Silly Santa
We love Santa and his jolly spirit makes a presence every year on Christmas Eve. Special Santa cookies are set on Santa's plate by the fireplace with a handwritten note from the children. As we awaken in the morning, we run to the front porch to see if Santa left his tracks on the porch (my Mom would stand a pair of work boots on the porch and sprinkle flour around the boots and then remove the boots, leaving Santa's footprints). Spying Santa's footprints, the kids run to the fireplace to see that the cookies have been half eaten and seriously read Santa's note and delight in the unwrapped presents from Santa. Of course, the spirit of Santa and "twas the night before Christmas" lives on today in our house! All of us still believe in the promise of Santa and the hope for miracles.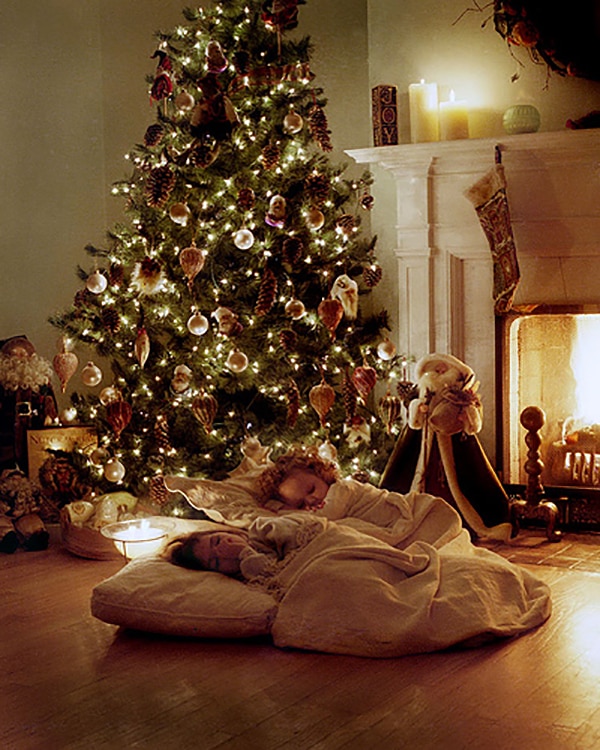 Take the time to toast old traditions, create new ones and cherish these poignant memories to embellish your holiday and enrich your family beliefs.
Get your windows ready for winter while you're at it! Blindsgalore has lots of solutions to keep your windows warm and wonderful.