As soon as the leaves begin to change colors and the air becomes crisp, I am instantly brought back to that little apple orchard in the country where my family used to spend time. Apple cider, pie, doughnuts, or even just plain old apples plucked straight from the tree would delight my taste buds and fill me with a renewed sense of fall energy. Now that I have a family of my own, it is always nice to continue this tradition as soon as October's harvest becomes filled with possibilities. Available in dozens of colors, flavors, and textures, this fruit is not only delicious, but it can also brighten the home while festively bringing in a touch of autumn. It's time to immerse yourself in all things apple while you still can, before fall flashes by.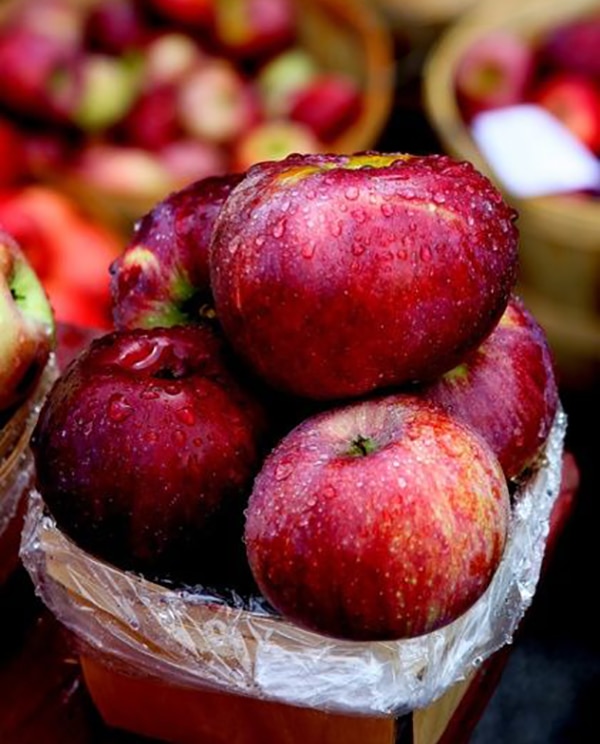 Apple Décor
Apples add vibrant color to your home while also giving your space a rustic feel. Fill bowls with varieties of this sweet fruit to give your home that cozy fall feel – and a snack at hand when you are famished. Add small touches like jute, dried cranberries, re-purposed shutters, or colorful leaves to deepen the country feel of your apple themed décor.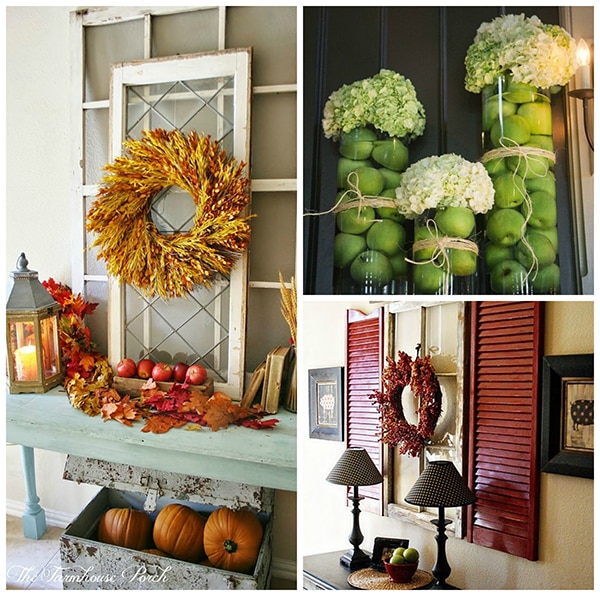 Apple Porch
Greet your guests in style with an orchard right on your front porch. Pile Granny Smith's in a pot with cranberries, create a monogram wreath, or simply overflow your favorite bowls with this colorful fruit. Fall is meant to be festive!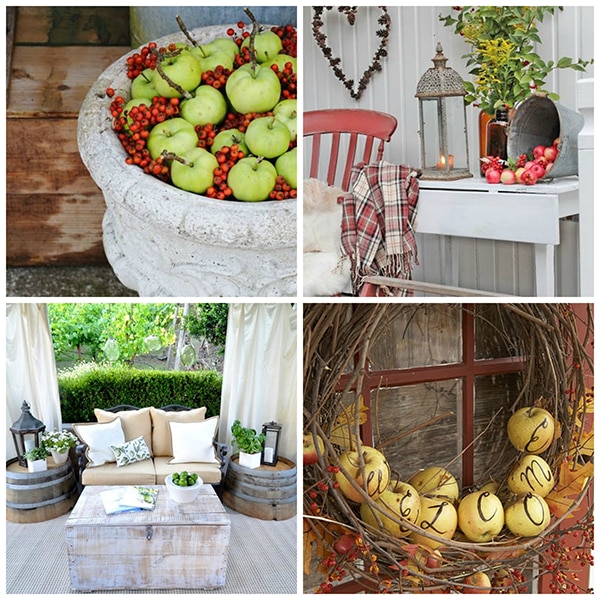 Apple Tablescape
As the nights become shorter and the air becomes cooler, your family will flock around the dinner table, excited for whatever feast that will be placed in front of them. Let your table shine with apple centerpieces to remind everyone that autumn is all about friends and family.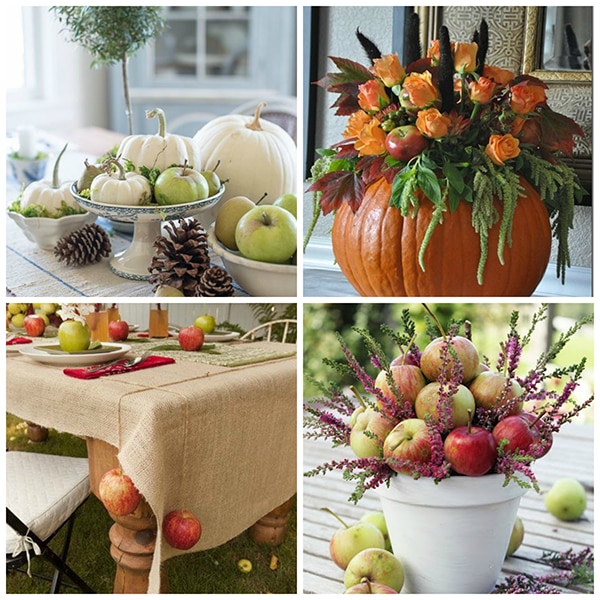 Apple Treats
What's even better than decorating with apples? Eating them, of course! Who can say no to a candy apple or a table full of fall treats? My personal favorite are these apple roses that look almost too delicate to eat! Made with pie crust, apple slices, and brown sugar, you would be surprised at how easy these are to make.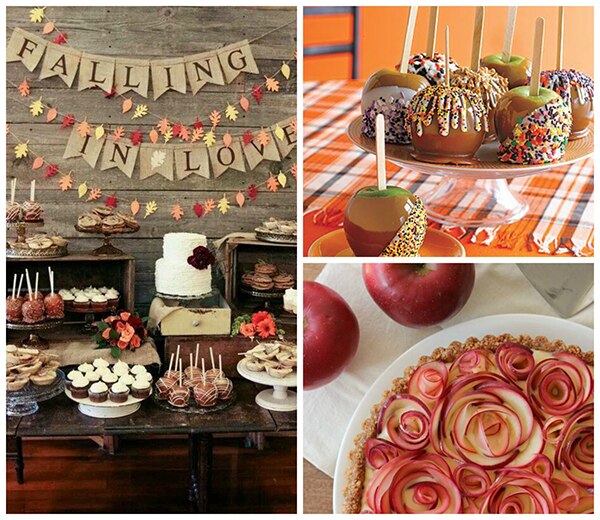 Wicked Apples
Be the talk of the town at your next Halloween party with spooky apple-themed desserts and décor. Carve shrunken heads for a goblet full of apple cider, create mini haunted mummies, or tempt Snow White with your crimson poisoned apples. Whatever spooktacular apples you choose this Halloween, any of these options are simply to die for.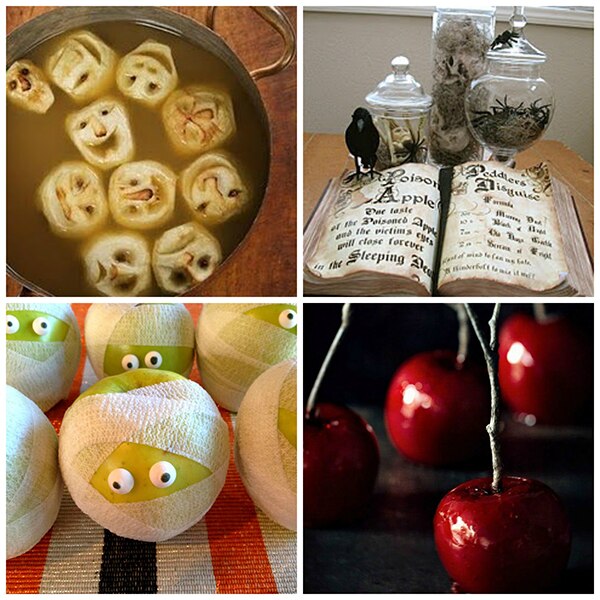 As October comes to an end, local markets are stocked up on bins overflowing with any kind of apple your heart desires waiting to be transformed by your imagination. Bring the orchard into your home and saturate your senses with sweet apple touches.  After all, an apple a day keeps the doctor away.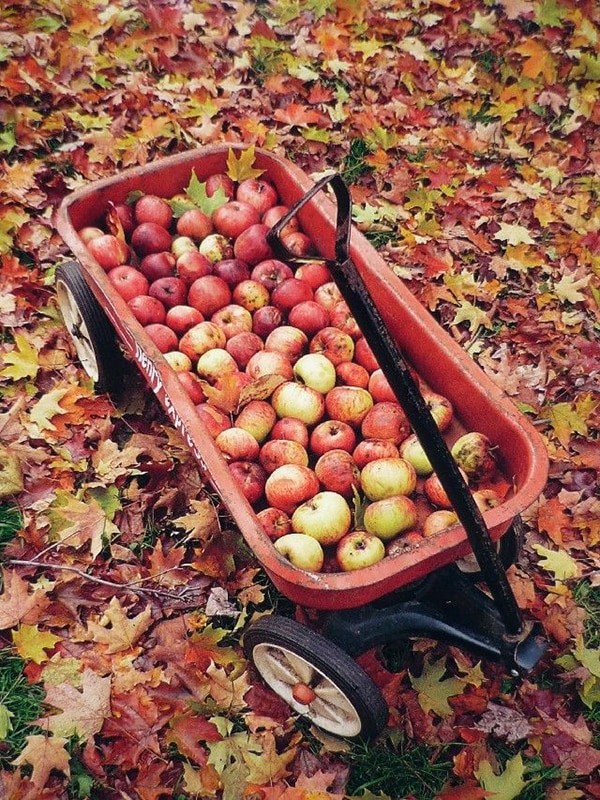 Featured Image Source: Yankee Magazine