As we look at 2020 in our rear-view mirror and move into a hopeful 2021, the focus turns to the most sacred of spaces, the home. While most of us spent the year in sheltered inside, and the majority did at least one thing to improve it, we haven't been as interested in making the home visitor ready. In the words of New Year's 2020, this is our year, or at least we hope it is. I, for one, am excited to turn my eyes to a hopeful future and dive into what 2021 can bring. At the end of each year, paint companies define new colors, and the design world announces the trends to come and go. Join me in this most anticipated adventure into what will hopefully, no, will be a year we can open our homes again.
Colors of the Year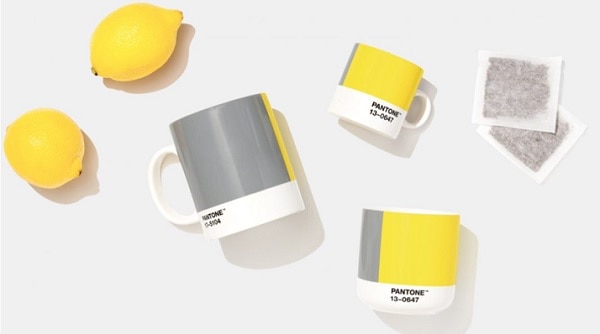 As December approached, we waited with bated breath to see what Pantone announced for 2021. To be honest, at first, I was disappointed. The proclamation of Ultimate Gray and Illuminating was one that seemed lackluster, uninspiring and, dare I say it, dated, but as I looked to the logic behind Pantone's choices, an understanding bloomed inside me. I found clarity in the words of Leatrice Eiseman, Executive Director of the Pantone Color Institute:
"Practical and rock solid but at the same time warming and optimistic, this is a color combination that gives us resilience and hope. We need to feel encouraged and uplifted; this is essential to the human spirit."

I may not be a fan of the pairing but I understand the direction. If you are unlike me, and find inspiration in this color combo, look to introduce the pair with an Ultimate Gray wall color paired with splashes of Illuminating accents. This duo is also fitting for kitchens, leaning on natural finishes to drive the pair – think lemons and concrete accents. Gray cabinets or counters with yellow dinnerware on exposed shelves.
Get Back to Nature
Paint
Warm colors, earth tones and bold paint choices for walls are all a major trend forecasted for 2021, as our desire to bring outside in and be surrounded by nature is magnified by the 2020 experience. National paint brands released their 2021 colors and are all a nod to nature, and lean heavily on warm, enveloping hues to provide a sense of comfort and safety.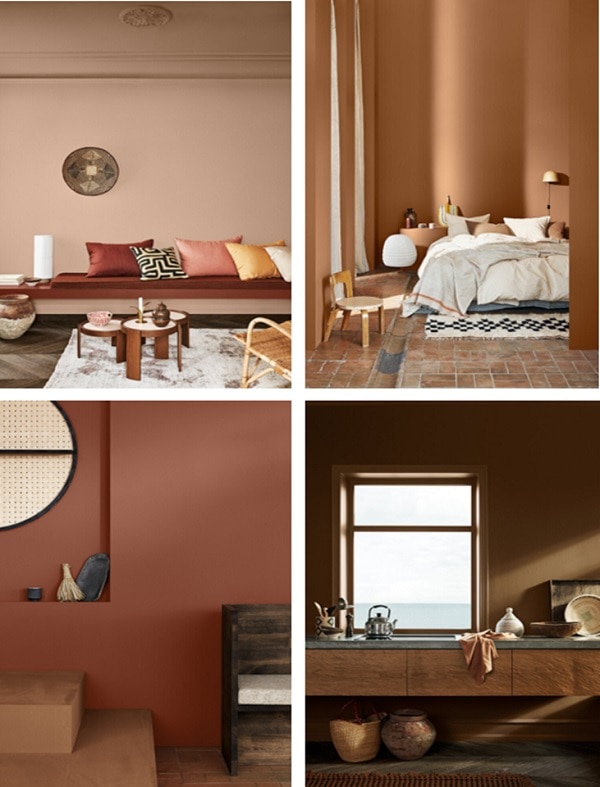 Design trends predict that, while all these statement making elements are in, feature walls are on their way out. As with all trends, take it or leave it and if you want this designer's opinion, a feature wall, done correctly, is always in.
Aegean Teal by Benjamin Moore
A muted, ocean inspired hue that is calming and balanced, creating natural harmony in the home.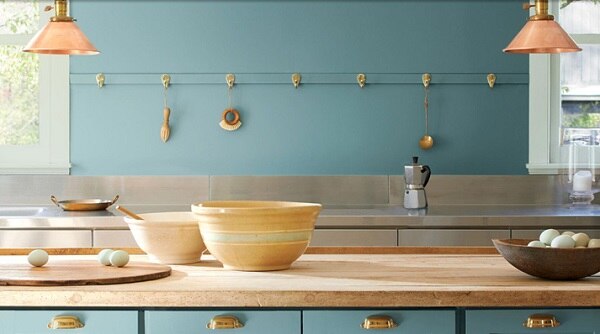 Urbane Bronze by Sherwin-Williams
A personal favorite, this neutral is reminiscent of wet potter's clay, with a chameleon-like quality to change shades depending on light and room décor choices.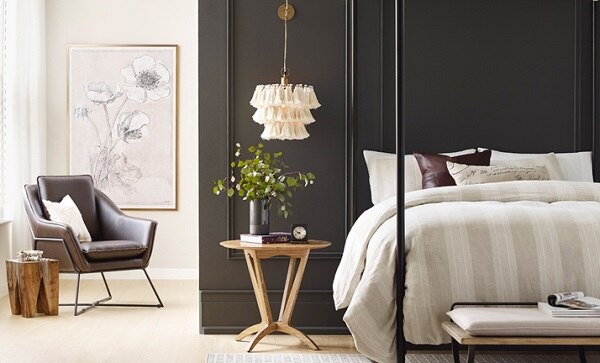 Transcend, Misty Aqua, and Big Cypress by PPG
PPG's colors of the year are reflective of what we are seeking right now, a way to escape. These three hues are representative of that, the desert, mountain and sea.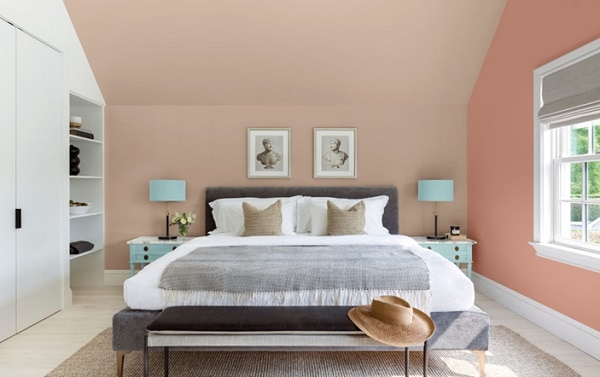 Four Color Trends by Farrow & Ball
Joa Studholme, Colour Creator for Farrow & Ballow, felt a collection of moods were more apt to guide into 2021. Rich Warms, Timeless Blues, Natural Greens and Earth Colors cover an expanse of interior trends to come in 2021, all of which echo nature.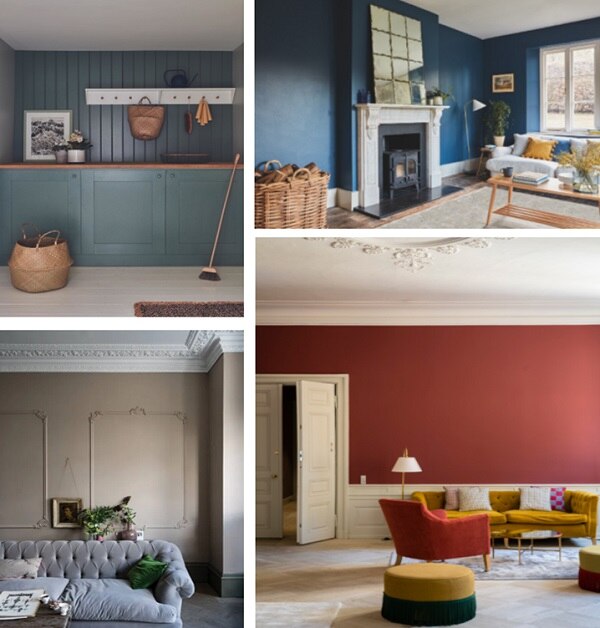 The Living Apartment
For some of us, plants have always been en vogue, but as trends come and go, the general attraction to indoor jungles do, too. It was only a few years back that interest renewed in the greenery scene. Biophilia drives our connection to nature and the desire to inject more "life" into our lives. The easiest way to do this is get outside, but if that escapes you or you can't get enough green, fill your home with plants. Whether you hang them or put them on a pedestal, adding plants to your home is a quick way to enrich your environment and lift your spirits.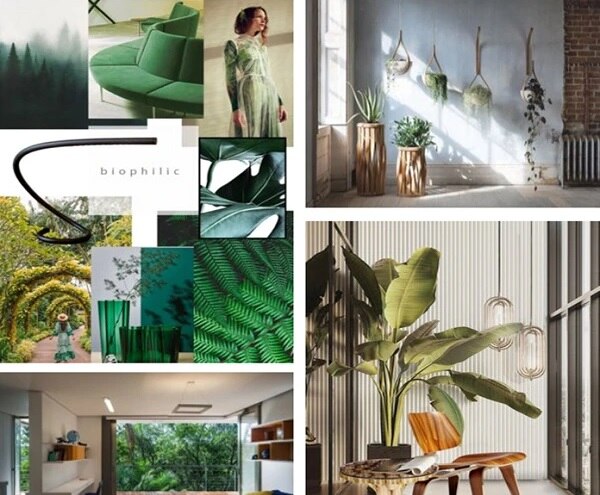 Nature-inspired patterns
Aligned with the "outdoor" trend, nature-inspired patterns will be a major focus for 2021 interiors. The application of this trend can vary from fabric treatments like pillows, curtains and upholstery to wallpaper, murals and art/photography. If you have read any of our previous blogs on interior design trends for the year, it will come as no surprise when I express my love for wallpaper. It is one of the quickest ways to create an impressive visual impact, be it feature wall or complete room. A patterned accent chair is another way to inject a pop of interest to a room, particularly if the room is neutral/monotone in color.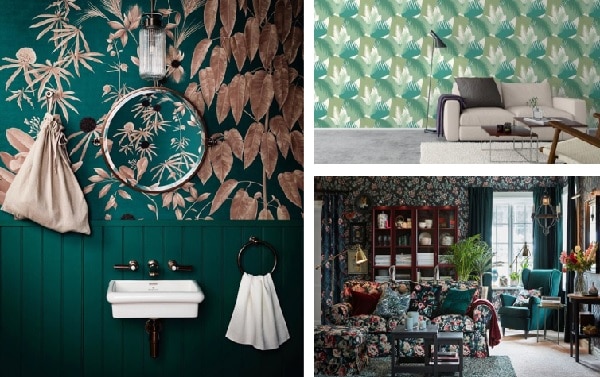 Eco-friendly Windows
We love a natural shade and, with this ongoing love of organic-themed interiors, natural window treatments are a perfect fit. They are more versatile than ever, available in a wide variety of bamboo and reed and are even woven from grasscloth, mimicking the appearance of fabric. For maximum wow with this interior style, avoid painted shades and stick to colors that nature's made.

Grandmillenial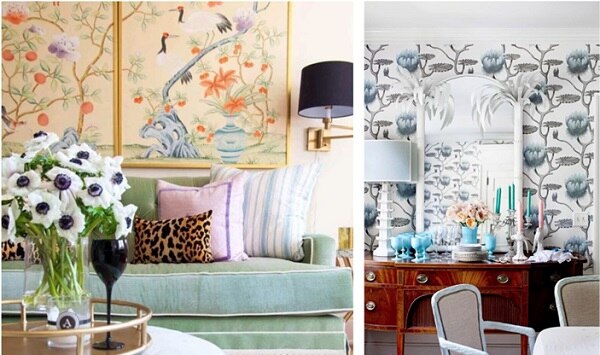 We first saw the Grandmillenial trend surface in late 2019, driven by millennials in favor of tradition and a nod to simpler times. Influenced by the desire to escape the environment they were raised in, these twenty- and thirty-somethings' were inspired by grandma's house. An eclectic mix of old and new drives this trend that is as unique and individual as each person that embraces it. A skirted table, floral wallpaper and richly stained heirloom furniture could be found in a "granny-chic" home, paired with abstract art or modern finishes.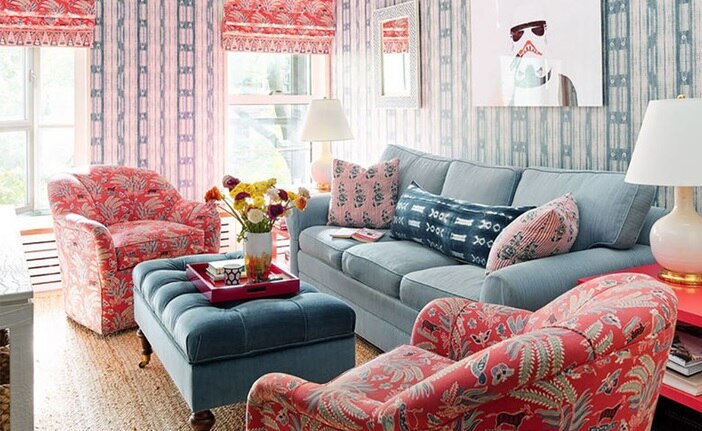 It is a statement of min-maximalism, telling a rich story of days long gone, a grounded present and bright future. If you are inspired by this design style, look to the past and treasure hunt thrift and antique stores for pieces that are timeless and tell a story. Take care to be thoughtful in your choices and avoid an overly cluttered space. Opt for bold, patterned pieces but keep the color story consistent to encourage a cozy, inviting space instead of creating chaos.

To really expand on the visual impact of this design style, look for bold patterns, floral designs or wispy sheer drapery. A European fold roman shade is also a strong fit for the look.
Decade Dance
'70s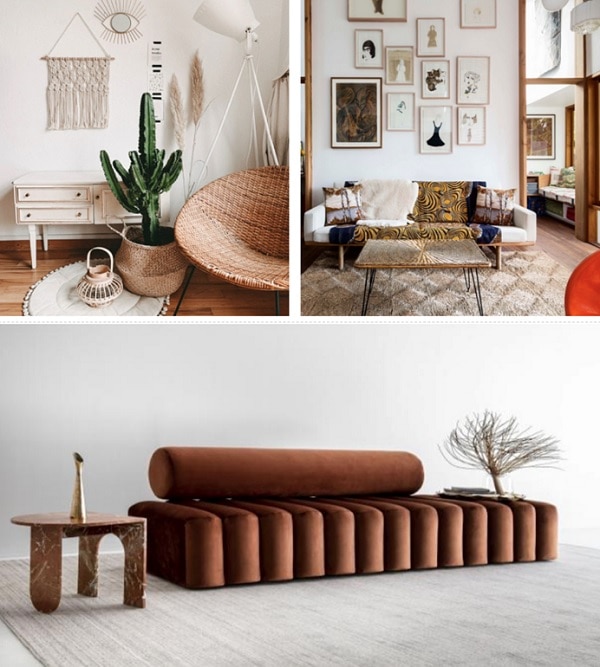 Like the trend of Grandmillenial, what was once considered out-of-date and undesirable has had a makeover to become popular anew. Our interest in macrame, all things rattan and shag rugs has been trending for about three years, and the love affair continues. Like the trend of mid-century modern, that still isn't quite done. 70's décor continues to inspire, particularly in metro areas. To inject this style into your home, look to the past for inspiration but remember to keep it modern and clean. Add a shag rug, a few plants with macrame hangers or pull in rattan furniture, such as a chair or étagère.

What better way to add a crush of 70's earth tone colors than with drapery. Our Boutique Flat Drapery features a subtle header so the fabric really shines. Pick a lush velvet with heavy weight or golden mustard in a bold pattern to channel the me decade. Can you dig it?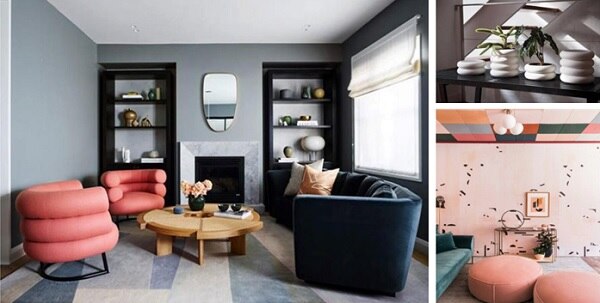 '80s
Once considered the ugly era of décor, the '80s are making a comeback. With its rounded edges, geometric patterns and unique color palettes, this decade injects a playfulness that has been lacking in most recent interior trends. To bring back a bit of 80's minimalism, select a few sculptural statement pieces to add shape while keeping a clean, neutral backdrop. Layering was all the rage and color was a primary contributor. To introduce color layers into your space, select a color palette that speaks to the times, like the bright contrasting colors of Memphis or the soft pastel colors of Cottage.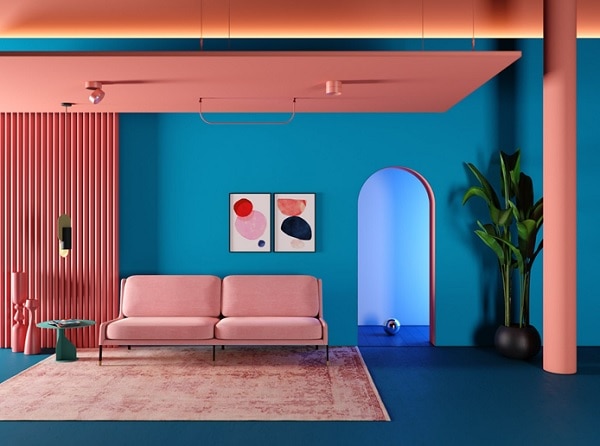 To enhance the bright, bold interiors of the 1980's, incorporate window treatments with a more-is-more mentality. The accordion shape of cellular shades is ideal to add another element to a geometry-inspired room. We recommend bold color choices to pump up the volume. Layering was the look of this decade and can create a killer look. Pull together cell shades with drapery to enhance texture and add dimension to complement statement pieces in the room.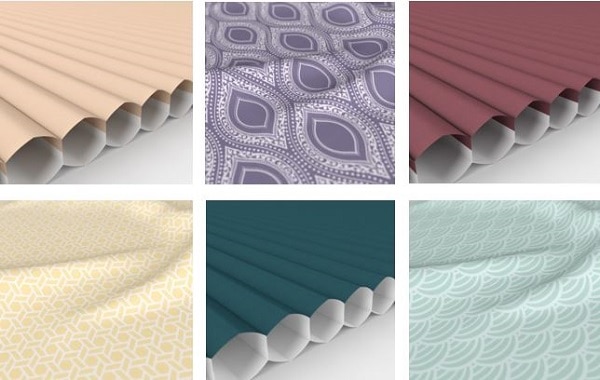 2020 has been a year of struggle emotionally, mentally, and for many financially. It has been trying to find our footing in the unknown, but we have seen solidarity in our resilient human spirit to look to the horizon. It is with hope in my heart that drives my first steps into this new year, looking to my interiors to represent that hope and all that we seek. I genuinely wish the same for you. This is the year to tailor your choices, hone in on what comforts you and give your home a little love. We have the time, why not expound on it.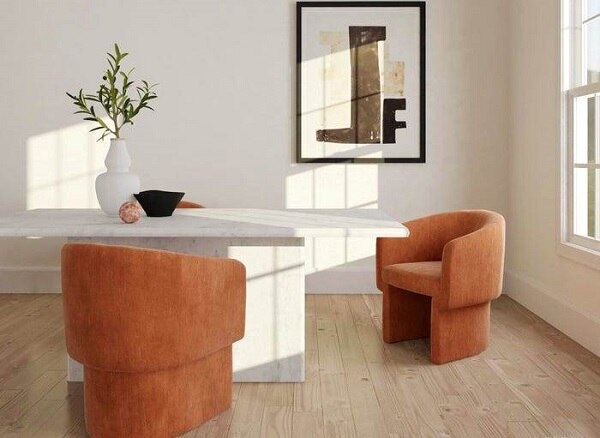 Featured Image Source: Homeinfo