Bold and beautiful bathrooms are currently making a statement by shunning the boring and banal neutral palette by crushing the timid whites and muted materials that have long been a standard in bathroom design. As trends shift and a more rebellious spirit for color and texture captures our spirit, this long neglected space is becoming more hip and stylish. Here's a few ways to upgrade a dull bathroom. Make sure you check out the easiest and quickest way to revive the look of your bathroom. Sometimes, I like to save the best for last.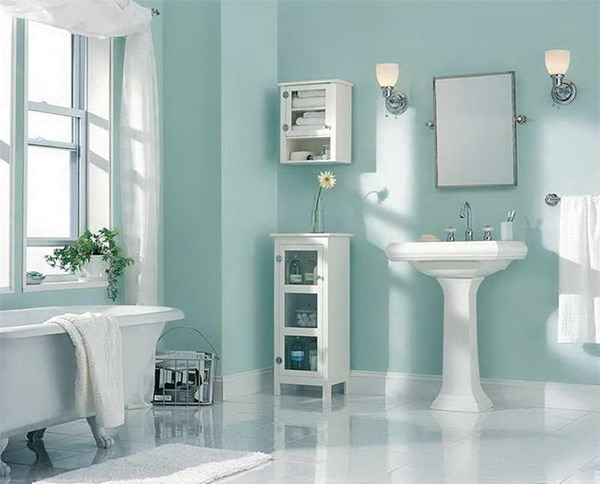 Tile Tales
Ceramic tile is synonymous with bathrooms and green and blue hues are the most popular for their soothing tone and for the ease of this color to co-ordinate with the intrinsic water or ocean feel that the bathroom exudes. Tile designs are limitless as you can literally create an abstract painting on the walls or choose a calming monochromatic look. Since you need to keep the shower and sink area bathed in a waterproof material, why not ditch the white tile and take a deep dive into something colorful and fun. Avoid the acid greens, purples and oranges as you want to enliven color not tarnish it Tile can transform the dullest and out of date bathroom.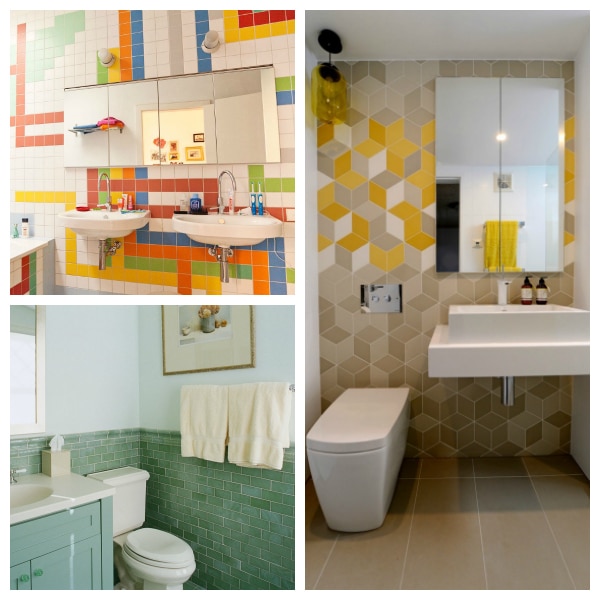 Pile On The Paint
Moody, cooler shades of paint enhance the design of the bathroom, radiating lightness, not faddishness. You want your bathrooms to be lively but not loud by using less saturated hues in your color palette. Mimic other color shades that you have used throughout other rooms so that a cohesive look radiates throughout the space. You don't want a jarring color facing you in the morning, but a shot of color can perk up your mood and your day. The bathroom is the most intimate space in the home, so balance out the yin and yang that works for you. Start and end the day infused with a glow.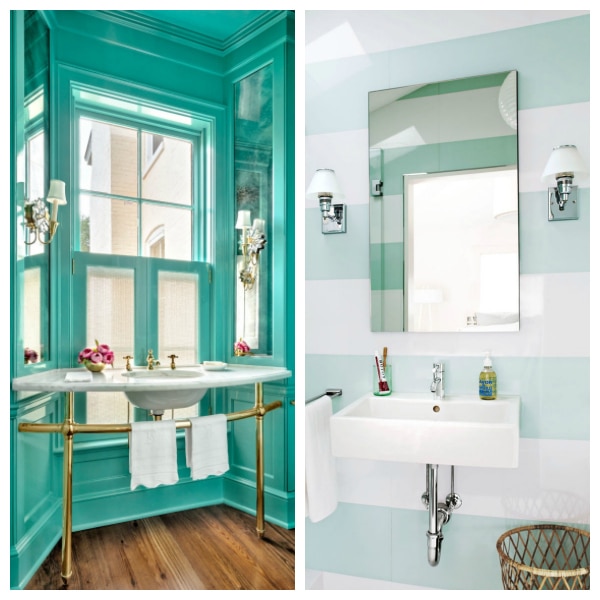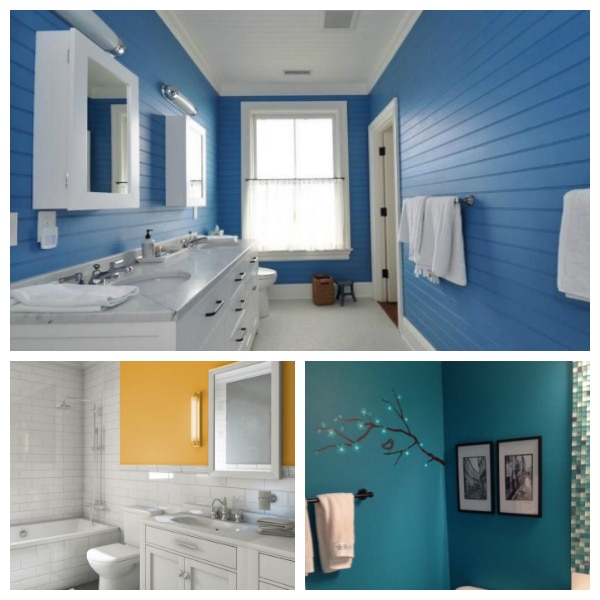 Wild Windows
Window treatments in the bathroom need to be functional, in addition to being stylish, colorful and uplifting. When designing a bold bathroom, make sure that you have chosen a window treatment that will withstand water and humidity and offer you privacy, yet allow you to take advantage of natural light and fresh air. With these strict conditions, you still have a large chest to dig into to find an outstanding favorite to embolden your bathroom. You will be in good hands with our videos, photos and directions on measuring and installing and our Blindsgalore design experts can guide you along the way to a perfect bathroom window treatment. You do need to be extra choosy when selecting a window treatment for this tricky room, but new window blinds are one of the easiest ways to add drama to any space – no tiresome painting or exacting tile work. Hanging a new custom window treatment can be done by you in a few hours.
Looking for more ways to style your bathroom? Find inspiration in our 7 Specialty Window Treatment Ideas for the Bathroom.
Roman Shades and Roller Shades are your best bet for alluring patterns and interesting designs. Roman Shades easily control light, add softness with a definite designer touch – even an understated elegance to match a modern or a traditional room. Roman Shades can also be motorized for ease when covering a hard to reach place or over the bath or sink area. Roman Shades are an instant upgrade for any bathroom. Just be sure to select a fabric that will resist mildew. Roller Shades, too, come in many colorful shades and bright patterns for a casual, informal but sleek window covering.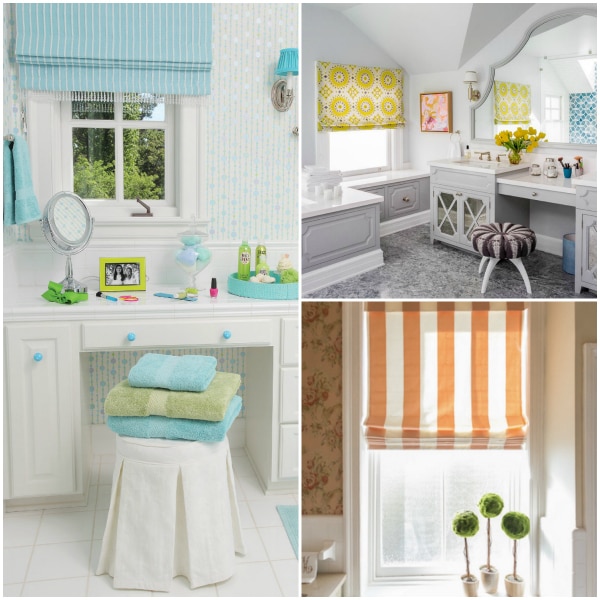 Valances are another quick way to embolden the bathroom with design and style and you can mix or match to any window treatment or if privacy is not an issue, just tack up a valance by itself, above any bathroom window for interest. Valances can harmonize with a romantic, traditional or casual bathroom look. You get the best of both worlds with a solo valance, colorful decoration and beautiful light streaming into your room. Remember that painting and tiling are time consuming, but new window treatments in the bathroom can change your whole outlook every day when you wake up in the morning and wind down at night.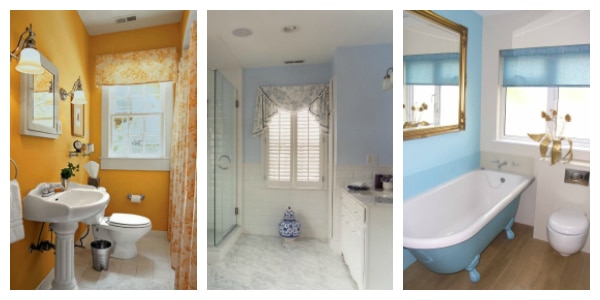 We might not think about our bathrooms as a place to uplift our spirits, but it is where we face ourselves in some of the harshest light and in some of our barest moments. Make this space a room to reflect the best of who we are.