Coral. It's one of those in-between colors, not quite orange yet not really pink – the color of an amazing tropical sunset, when the sky lights up like fire on the water and inspires us to still our day to take in nature's beauty. It recalls a memory of "Eighties" lipstick and "Nineties" parachute pants. Coral is a hue that you can't help but smile when the political, ecological and social climate all seem uncertain. This bright, uplifting color provides a welcome reprieve.
Each winter, on the second Friday of December, the design world eagerly awaits the unveiling of Pantone's Color of The Year. This year, Pantone curated "Living Coral," a nurturing yet playful color reminiscent of another era. This vibrant yet mellow hue "embraces us with warmth and nourishment to provide comfort and buoyancy in our continually shifting environment. It's not too heavy. We want to play. We want to be uplifted." As a color, coral falls between the fiery energy of red and the joyous warmth of orange. Often used in energy healing, Living Coral represents the global consciousness of community and the strength of coming together as a collective whole.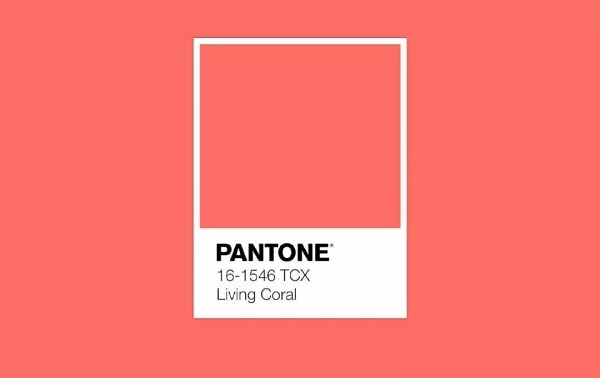 As I designer, I find the usage of color to be very important in a space. This Color of the Year is a particular favorite of mine, which is perfect for accenting touches or bold statements. Read on for a few inspiring ways to embrace Living Coral.
Accent Away
I love a pop of color. It's like pieces of eye candy dappled throughout a room. Coral is beautiful alone in a neutral toned space, serving as the only source of color for a contemporary modern statement. It also plays well with others, pairing perfectly with mint and seafoam tones or a layered kaleidoscope of colors and prints to really amp up the fun factor. If sophisticated is your style, coral teamed up with white, ivory, copper and gold makes for a decadent space that is sure to satisfy a posh palette.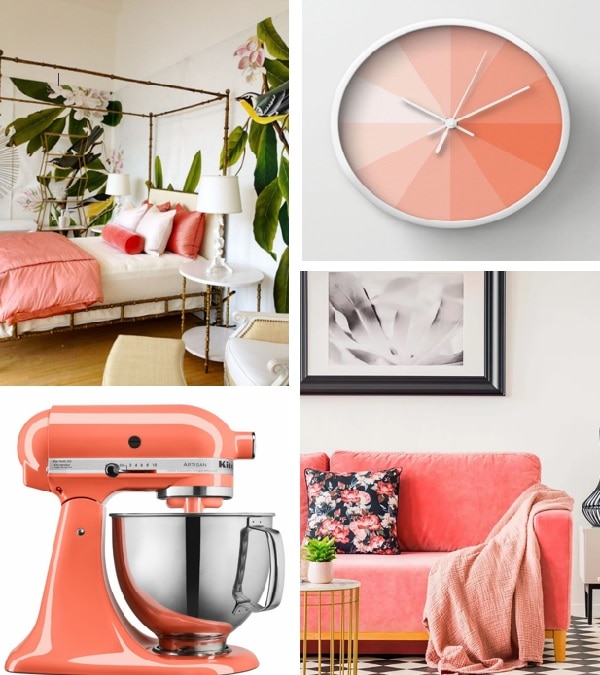 The options to accent a room are virtually endless, dependent only on your scale and saturation needs. For small touches, a vase, pillow or decorative box will do. Add in a large scale art piece or window treatments for medium color influence. To make the boldest accent statement possible, go big with furniture. A sofa, accent chairs or credenza are just a few ways to make living coral come alive.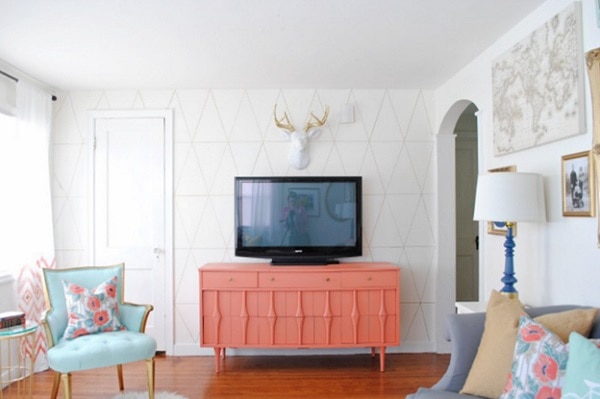 Go For The Bold
Imagine a living room, everything neutral toned – floors to ceiling and everything in between. Now coat the walls in color and the mood instantly shifts. Paint creates an impactful change, ultimately altering the vibe of a space which can be very exciting, albeit a little nerve-wracking as well.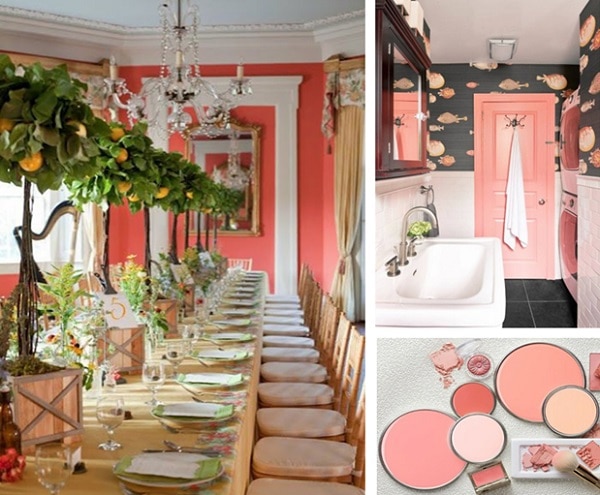 When I think of one of the easiest ways to update or impact a space, my go-to is always paint. A coat or two is all you need to modify the energy of your space and is a quick weekend project with minimal cost. Plus, it is temporary and covers in a coat or two. So, if you are in love with this color of the year, take the plunge and know if you hate it or tire of it, just roll on another color. It's only paint.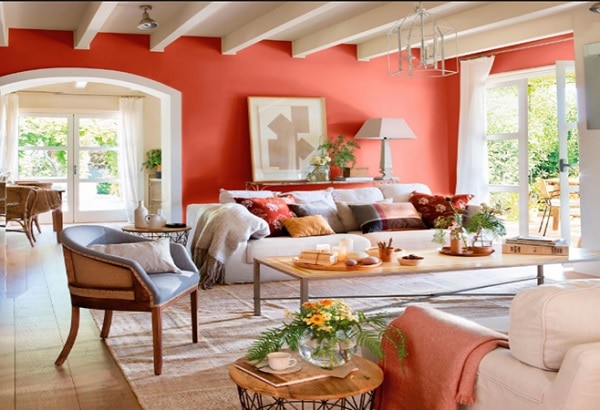 Breathe In Coral Color
I am a huge advocate for plants and fresh cut flowers in the home. Having greenery and blooms to look at and smell is just one of the many benefits of bringing nature indoors. Plants help reduce stress and create a feeling of well-being. They improve air quality, lower background noise and increase humidity in the home. The coral blooms of "Aloe Striata" arrive seasonally and play a striking contrast to the muted greens of this desert treasure. In fact, succulents in general have spectacular blooms, many of them in the coral family. "Mother of Millions" is another lovely desert plant that blooms in coral and can be an indoor plant with the proper light. If you are looking for cut stems to provide a pop of coral color, there are numerous floral options such as dahlias, ranunculus and calla lilies.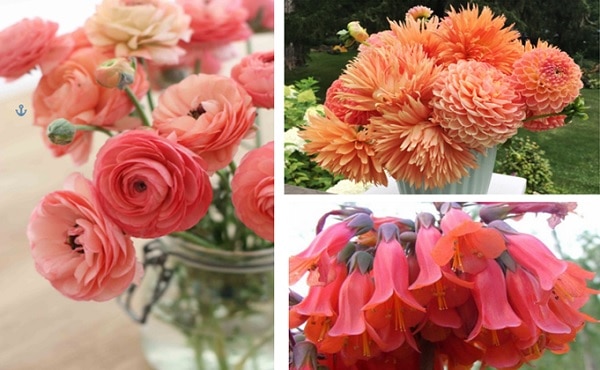 Window Wrapping
Living Coral is great for paint, furniture and accents, but when you put it on a window, it really comes alive. The way sunlight glows through the fabric echoes that beautiful tropical sunset I mentioned earlier. It's a little like having a piece of the tropics all to yourself in your home. I don't know about you but I'm all in! While it may be a more difficult color to style than some, this color of 2019, and the hues above and below, will paint a striking view. I do prefer drapery for Living Coral, if for no other reason than to watch each panel blow in the breeze (que the sound machine, ocean waves setting).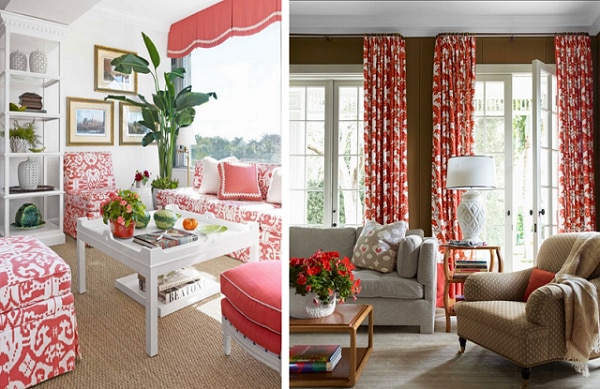 Solid, striped or patterned, textured or flat weave, Living Coral can be found in soft textiles for drapery and roman shades and structured fabric for roller shades. If you are into DIY, a fabric covered cornice board would be lovely, paired with textured white roller shades or even woven woods.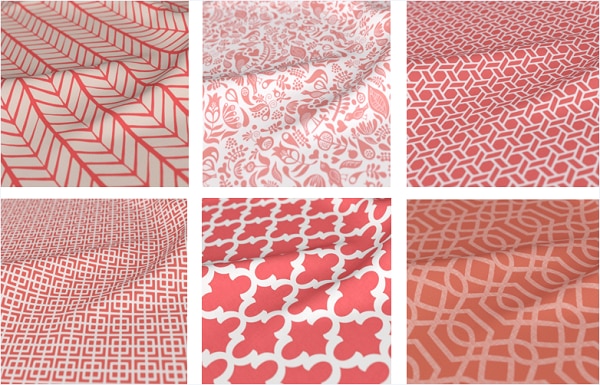 At Blindsgalore, we have eye-catching patterns and prints to inspire your design choices when choosing this delicious new color.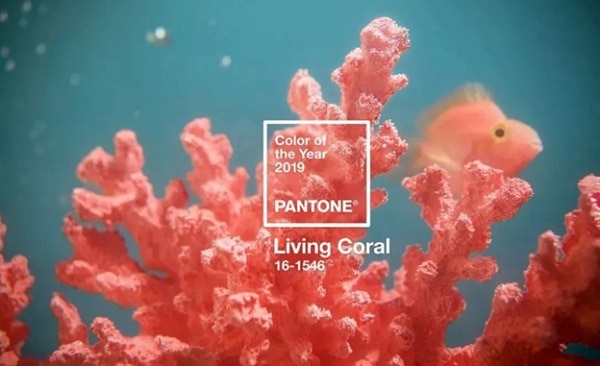 It's true Pantone's CoTY was originally designed to be a mirror for what's trending and coming in the world of design, but in recent years the team that researches and selects the CoTY have come to understand that it is more than just color for design, but a reflection of what's needed in the world we exist in at the moment. It would seem that we are all in need of a bit of joy and playfulness in our lives to keep the heartstrings happy. Whether it's a small colorful bouquet at the door or a boldly painted room, Living Coral provides something we all need, "emotional nourishment…and the comfort and familiarity that make us feel good."