As the moon rises each night and casts an eerie, pale light through our windows, I usually decide to draw the shades and head to bed. It's not that I would mind watching the stars twinkle through the vast darkness, but I'd hate to catch a glimpse of something spooky out of the corner of my eye, especially this time of year. It's a lot easier to get a good night's sleep when we don't have to wonder about what horrors might be hiding behind your blinds. Scary movies are partly to blame for my phobia. They've made a tradition out of terrifying windows that I can't seem to get out of my head, so I've decided to share a few of my frightening favorites with you.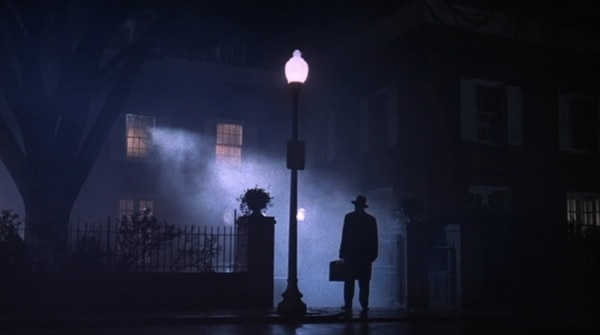 Here are some of the most thrilling and spine-chilling horror movie moments as seen through a window.
Psycho
Originally based on a novel by Robert Bloch, the "Psycho" story was made infamous under the expert direction of Alfred Hitchcock in his 1960 film. Suspenseful from start to finish, the movie scared audiences across the country and made us leery about taking a shower. One of the most iconic images from "Pscyho" is the silhouette of Norma Bates overlooking the motel from her bedroom as the protagonist arrives.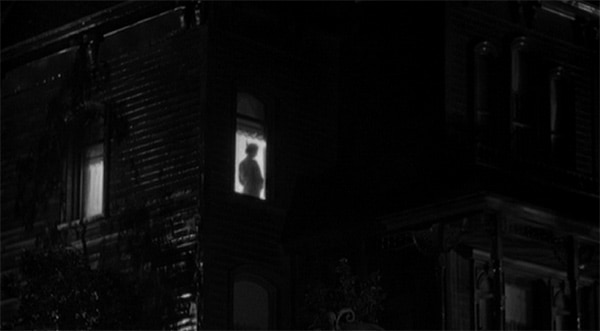 Norma's son Norman is in charge of the entire property and his mother is in charge of him. She seems decidedly unpleased that another woman has decided to stay at the motel, as she appears to be behind the quintessential shower scene. As it turns out, there's a lot more, or less, to the Bates family that we're initially led to believe.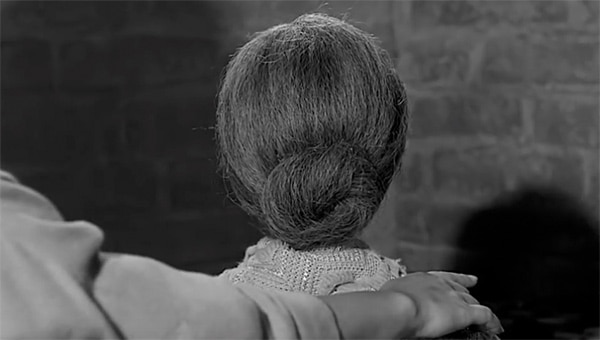 Scream
"Do you like scary movies?" When Drew Barrymore received this creepy call at the beginning of the film, we knew she was going to be in for a long night. The masked antagonist, referred to as Ghostface throughout the series, stalks Barrymore outside of her house wearing the trademark "Scream" mask, based on the Edvard Munch Painting.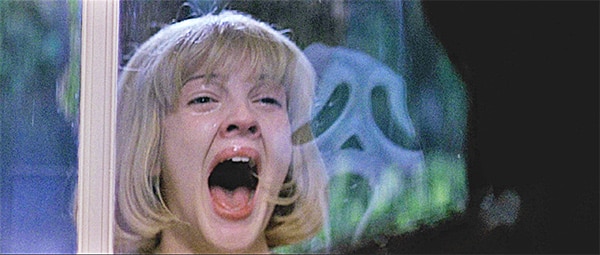 Barrymore's character is forced to move from window to window trying to find out where he's calling from. After being forced to answer a handful of threatening trivia questions, she finally catches a glimpse at the horror outside. The masked man throws a chair through her sliding patio door, forcing her to flee into the night; never a good idea in a horror movie. "Scream" makes me want two things: an answering machine and some nice, thick blackout shades.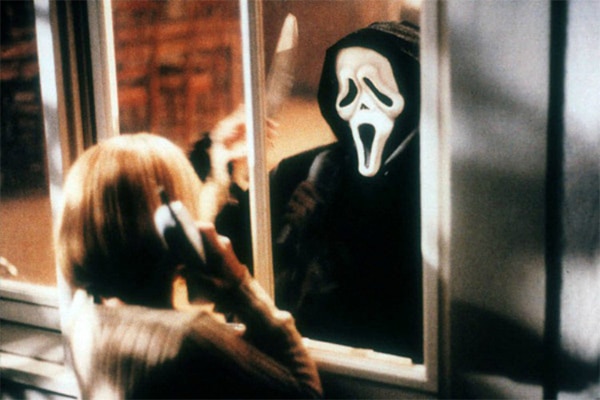 Twilight Zone
Nightmare at 20,000 Feet is one of the most popular "Twilight Zone" episodes ever made. It's been parodied dozens of times and was even reshot as a segment for the 1983 movie. Still, nothing beats the original. Starring a very young William Shatner, the episode revolves around a nervous man named Bob Wilson who can't ignore what he sees outside of his window seat on an airplane – even though nobody else seems to notice.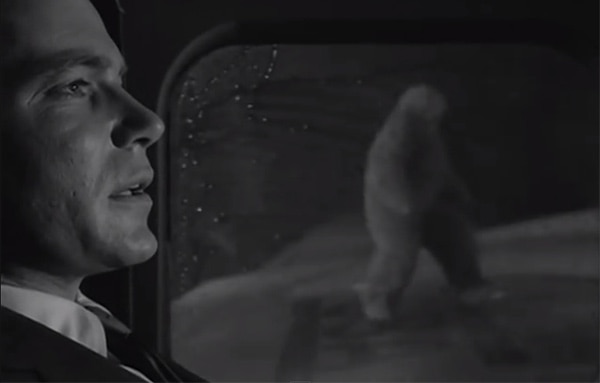 Midway through the flight, he spots a creature standing on the wings of the plane. The man tries to alert his wife but she's fast asleep and the beast disappears from view by the time the stewardesses peek out of the window. The man becomes increasingly panicked as the creature begins to claw away at the engine. Unfortunately, Bob's manic behavior has the rest of the passengers more worried about him than some imaginary demon. After landing, Mr. Wilson is whisked away in a straightjacket as the camera pans to side of the plane to show us that something, or someone, had in fact damaged the engine. Spooky!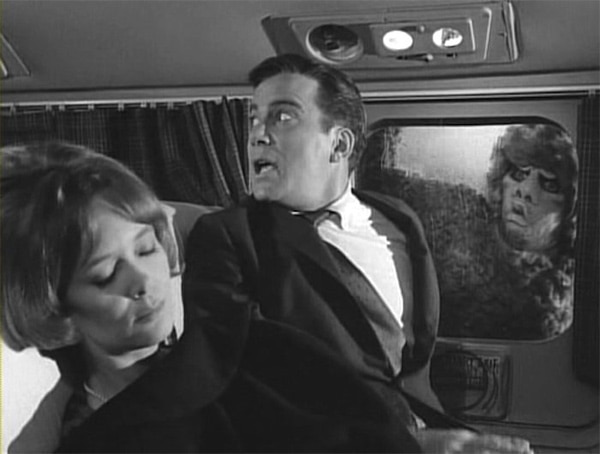 Salem's Lot
This Stephen King novel is better known for being adapted into one of the most memorable made-for-TV movies in history. It's also one of first times I remember screaming "stay away from the window" at my television. I always thought vampires were a creepy bunch, but this movie really sealed the deal – and made me want to seal my windows shut!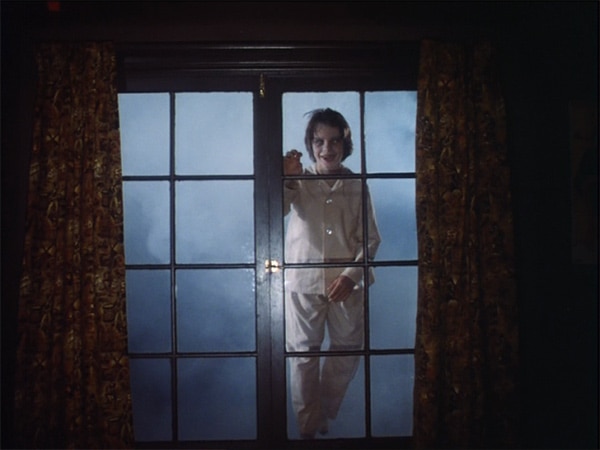 The plot of "Salem's Lot" centers itself in a small New England town that is slowly being taken over by a band of bloodsuckers. One of the first victims is a child, who inexplicably disappears. He then reappears, hovering menacingly outside of his brother's window in the middle of the night. Despite my best efforts of cautioning him through my television, the younger brother opens the latch on the window only to be enveloped by a mysterious fog and a pair of fangs. Remember, if your siblings turn into vampires, they're not your siblings anymore. Next time I suggest pulling the curtains shut and going back to bed!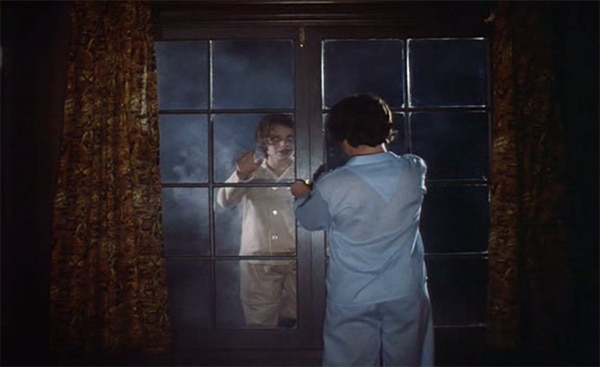 1408
Yet another Stephen King novel turned into a thrilling Hollywood production. This film may not be as notorious as "The Shining" or the aforementioned "Salem's Lot", but "1408" has plenty of scares to call its own. One of the most mind-bending scenes comes when the main character, played by John Cusack, thinks he can get help from a man he sees outside of his hotel room window.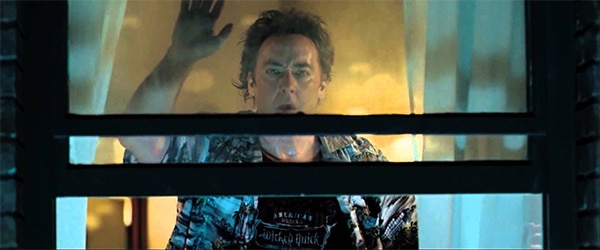 After being locked in room "1408", our hero desperately searches for a way out. He screams for help, but the busy city below him is uncaring. He notices a man directly across from him, peering out of his own window. Manically gesturing for help, Cusack sees that the figure across from him is simply miming all of his own gestures. Holding a lamp up to his face, he realizes that the man opposite him in the window is actually himself. Moments later, we notice a deranged figure sneaking up behind his mirrored persona. You'll have to watch this horror flick to find out what happens next.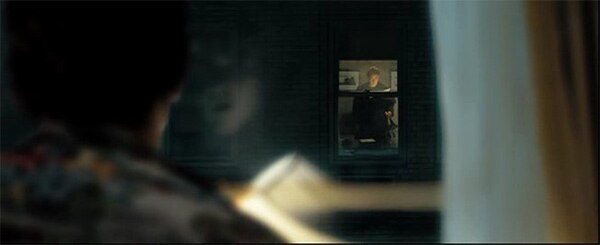 Whew! I hope you all closed your blinds and locked your windows securely before reading through this list. Hollywood sure likes to make us worried about our windows. A fear of the unknown is frightening enough, but when those fears are confirmed and only a thin pane a glass separates us and "them", panic sets in. Scenes like these make us feel insecure in our homes, where we should feel the most safe and in control – and that's exactly why they work. Even though I hope there's nothing creepy behind your curtains, sometimes it's fun to make yourself a little scared. Don't focus too much energy on worrying about what's looming out there, anyways. After all, it's what's on the inside that counts.
Happy Halloween from Blindsgalore!