With Memorial Day on my mind, the tradition of flowers to honor friends and family is also a reminder to fill as many corners of my home as possible with fresh blooms. Bright and cheerful floral bunches greeting you every time you open your window blinds is one way to make your place a little happier. Either you live in a small space but still desire to utilize your green thumb or maybe you just want to take your planting skills up the length of your house. Whatever your situation, consider bringing a little curb appeal to your home with a bright, inviting window box full of fresh flowers. Window boxes allow us to suspend our favorite flowery friends in the air, showcasing your gardening skills up the entire length of your home. If you are at a loss of which fresh bunch of blooms to dress your windows up, I have compiled some handy tips and inspiration for your very own container garden.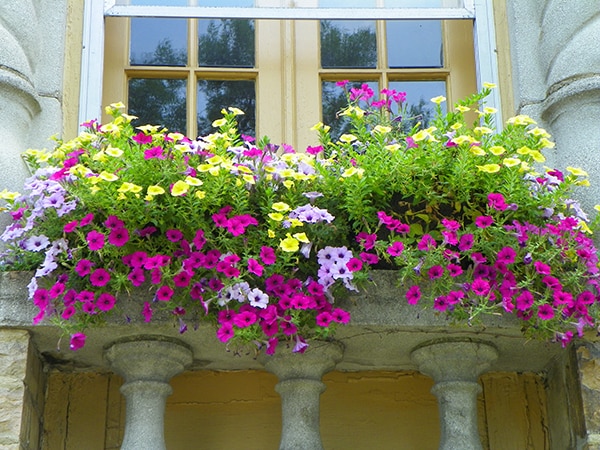 Window Box Basics
Begin by choosing a window box. You will need to make sure there are drainage holes and at least a half inch between the window and box to allow water to drip through. Nothing worth having comes easy! Remember to water and deadhead your plants on a regular basis for the most radiant window box imaginable since window box plants tend to dry out much faster than those in normal gardens. Most importantly, you must choose the right plants. Ideally, you will want plants that do not grow higher than 6-12 inches and that grow easily in your climate. Keeping these things in mind will instantly give your home a bright and colorful upgrade.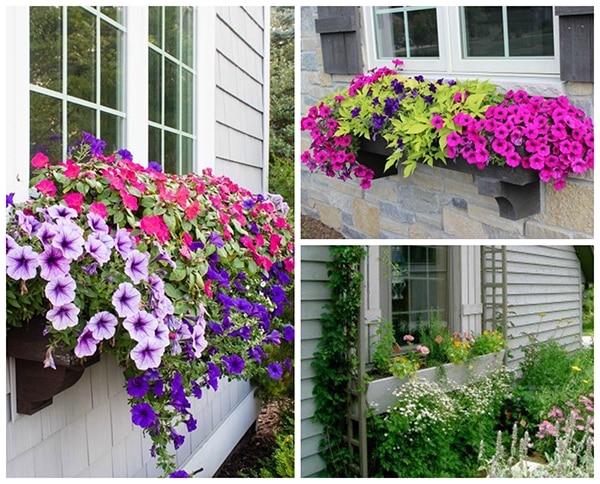 Shady Window Boxes
Unfortunately, it is impossible to harness the sun around our homes. If you have a shady window box due to house position or other factors like trees, don't be discouraged! There are plenty of plants that thrive in shade. Succulents, fuchsia, creeping myrtle, ferns, impatiens, and pansies are all beautiful options that flourish in the shade.

Sunny Window Boxes
If your window box is facing the south or the west, I recommend choosing plants that soak up the sunlight. Some of my favorite plants that thrive in direct sunlight include verbena, miniature roses, lavender, periwinkle, petunias, marigolds, and nasturtiums. Making sure your plants have the same water and light needs will keep your home perfectly polished with a thriving container garden.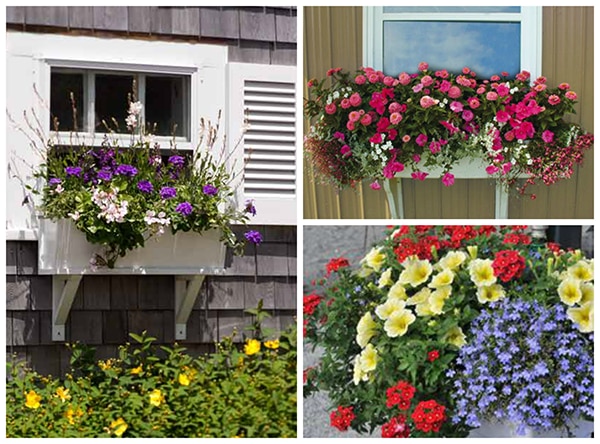 Cascading Window Boxes
The best window box is the one you can't see. Let your plants be so happy that they have no choice but to cascade down the wall, spilling over the sidewalk and creating a dramatic effect on the front of your home. To create an overflowing window box, follow this one simple rule: include a thriller plant (something tall), a spiller plant (something that cascades over the sides) and colorful fillers that leave no soil showing.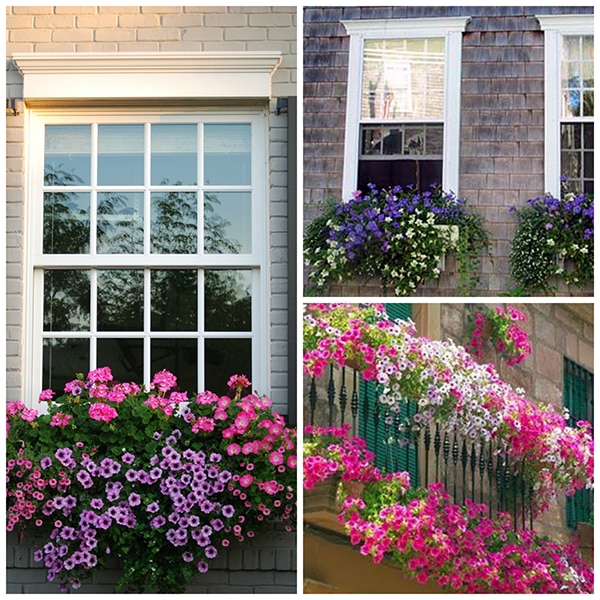 Designed to spruce up your home's exterior, the best window boxes are those that compliment the architectural style of your home while still managing to stay healthy and flourish throughout the seasons. If done properly, you'll find that a window box acts like a beautiful corsage on a plain black and white tuxedo, adding life and color to your home.