Do you have a tricky window in your home that makes you so crazy that you are threatening to grab a roll of aluminum paper to tape over that dang window? Maybe you are still in the ignore stage and just living with the drafty air, noisy traffic, bright light and bare opening. Relax. I have collected 8 unusual windows that might be challenging your design inspirations, complete with a solution to help create a tasteful addition to your home. My window experts here at Blindsgalore have also weighed in to help you feel empowered to tackle that maddening window. I hope these ideas will encourage you to take the leap to cover that problem window.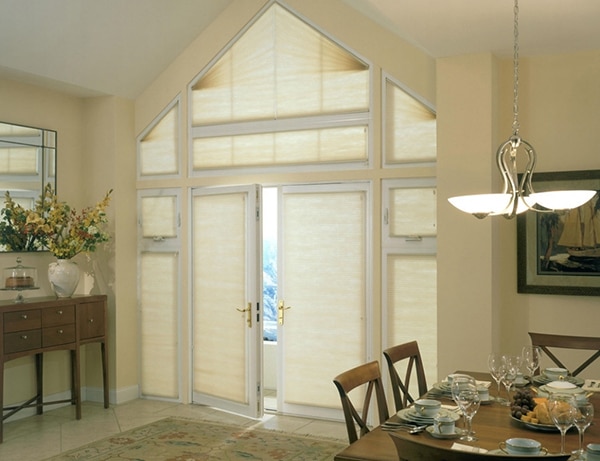 Garage Windows
I am talking about real garage windows that are bothersome when you need to screen out light and maintain privacy – not the little decorative windows that are built into most of our garage doors. Since the garage is a dusty place, you need an inexpensive solution that is easy to clean and durable, yet not tacky. Faux wood blinds are your best option in the garage as they are a sturdy and reliable window treatment and always look good with a smart price and smart look.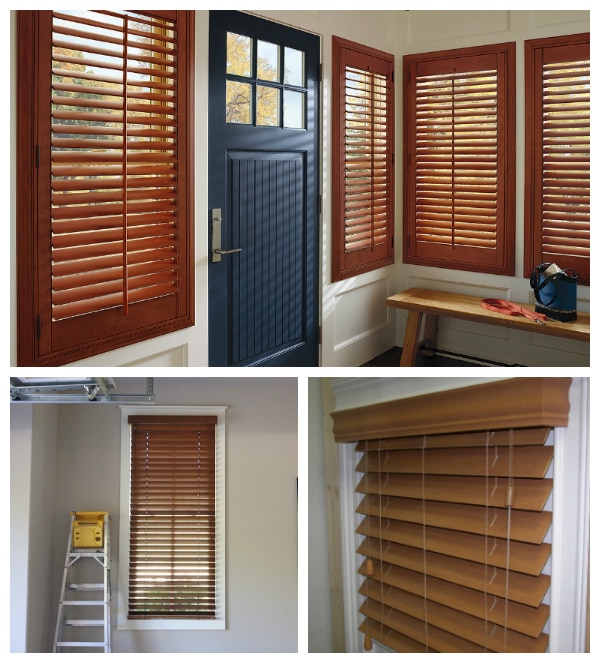 Shower Windows
Showers are tricky because blinds have working parts that are metal and you don't want to assault them with water, but you surely need privacy in the shower unless you live on a desert island. Mini-blinds are the only way to go in the shower as they are economical and can easily be replaced if water damaged and can withstand more abuse than other window treatments.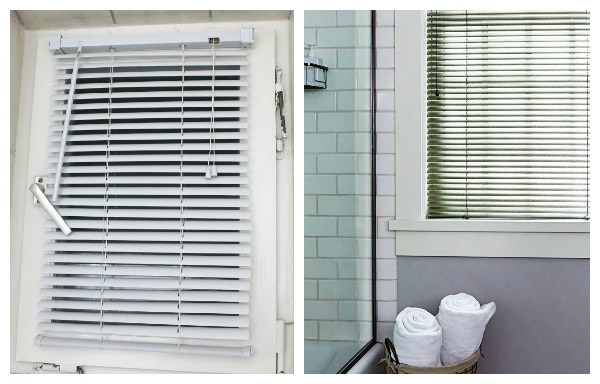 Window Seat Windows
One of my favorite window places to decorate is a window seat, whether you nap there, read your favorite novel or just chill looking at the moon after a chaotic day. Shutters add another level of sophistication to this nook, creating more charm, open or closed. The classic structure of shutters, outlining this exclusive area, is always a win in my design world. If you are into a more elegant look, soft roman shades create a cozy vibe for a calming but polished look.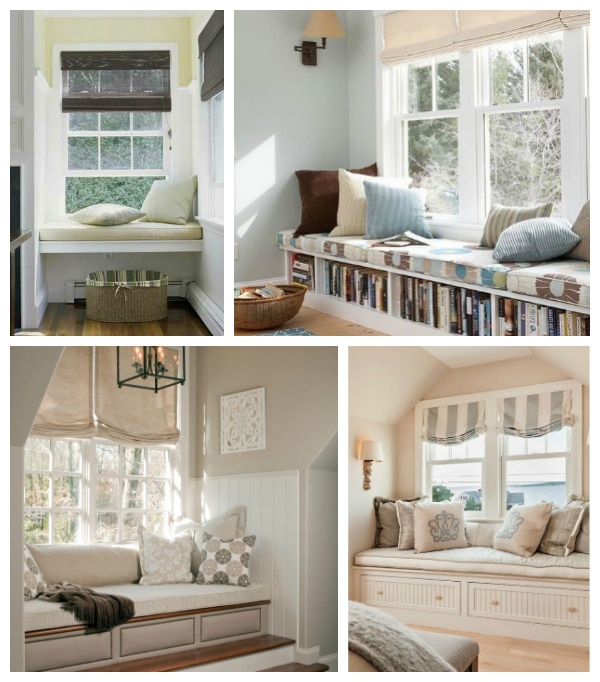 Behind A Bed Windows
If you have windows right behind the bed, you want to give the illusion of height plus a design style that does not detract from the headboard. Full length drapery is a natural here as the long flow lightens the space. Shutters work well as their architectural structure provides balance and simplicity to any type of headboard or other patterns in your bedroom.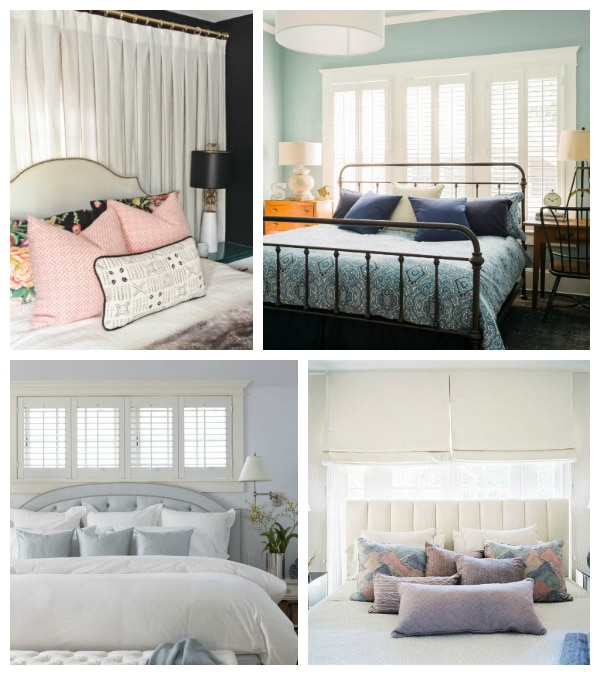 Bay Windows
On their own, bay windows are such a beautiful window feature that I hope you keep them open for the view with the beaming natural light that streams in during the day. For that reason, I love cellular shades here as they are so sleek and streamlined that when you raise them in the morning, these magic shades almost disappear, making your window, the star of the day. When closed, their shallow profile just skims the window. Roman shades are popular for bay windows for their graceful portraiture as the soft folds shape this trio of windows.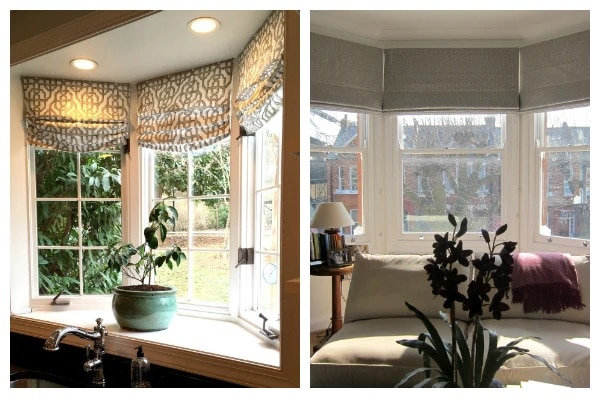 Stairway Windows
Stairway windows are another area that you want to take advantage of the light but require privacy for many parts of the day. If you have a bank of windows that trail up the stairway, you don't want a cluttered or ultra designed look. For a cohesive clean look, wood or faux woods blinds will add structure and simplicity. Translucent drapery panels fall gently over staircase windows for a casual, sleek and modern style.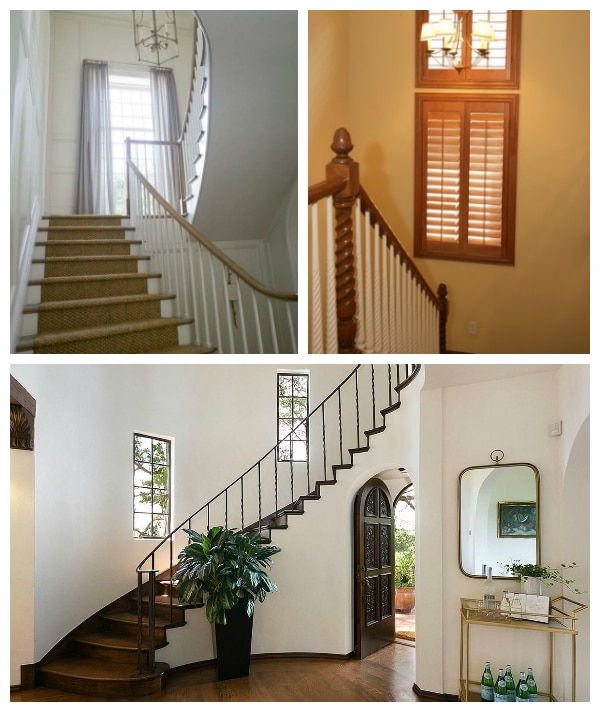 Cathedral Styled Windows
Cathedral windows are so gorgeous that covering them up is almost a sin. If you must cover these windows, at least, leave the arched top bare to allow this majestic shape to assume its stellar place. For the lower part of the window, select an inside mounted shade that is installed along the horizontal point of the window. Choose a plain window treatment such as a faux wood to fit snugly inside the frame. For a more romantic look, you could opt for a sheer drapery panel that is tied back to the sides of the window frame – a simple approach but with a dramatic look.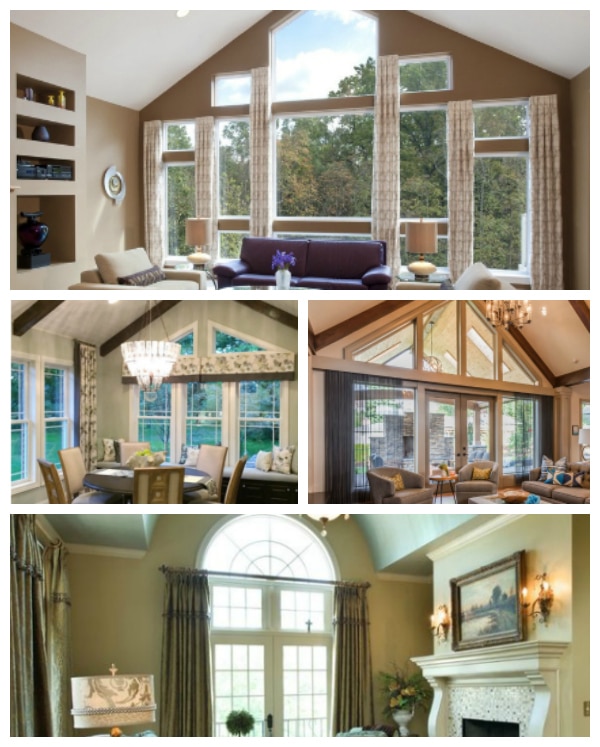 Wall of Windows
Do you have a sunroom or family room with a long bank of windows, filtering in a lot of light that you need to control? If you like the expanse of the space and want a minimal window treatment to blend in with the room, cellular shades will do the trick for neat and tidy windows. For a more chic look, install small groupings of drapery panels that are hung high near the ceiling. Space the panels at intervals around the room to achieve a more fashionable feeling.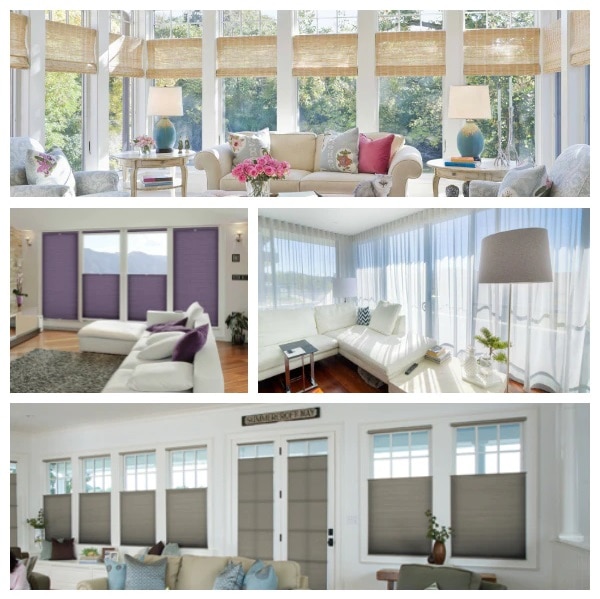 Don't let tricky or odd windows cramp your style as every window can be treated with perfection as that is the beauty of custom-made window treatments. Be assured we are experts in giving you this ultimate experience.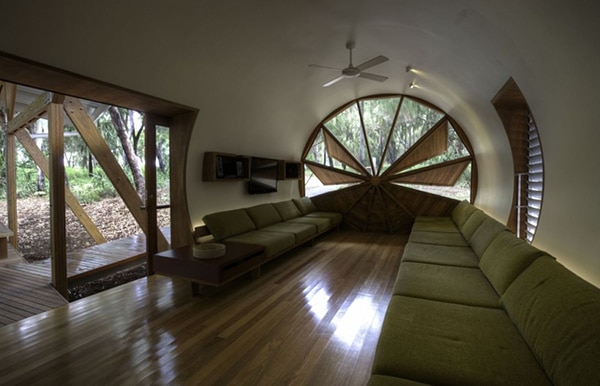 Don't have an unusual window? Great! We love helping you find the perfect solution for any window, tricky or traditional.