Our windows need to be covered, pure and simple. Without blinds or shades, we'd have to deal with too many annoying outside elements which disrupt the comfort of our homes. I know that I'd personally rather not have to deal with my neighbor's wandering eyes the next time I'm jetting around my family room. Window treatments help to create this barrier of personal space and give me the ability to perfectly dial in my desired level of privacy.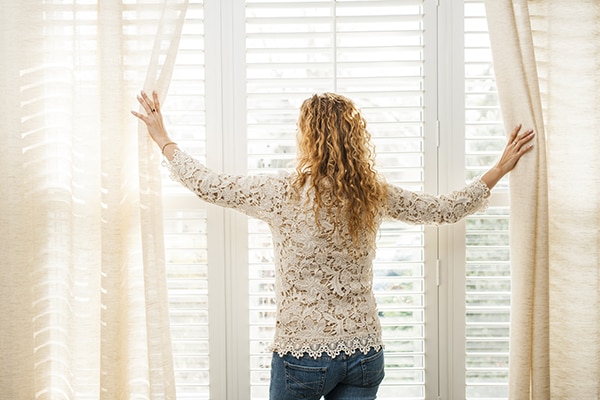 However, getting up to shift the position of my shades every so often can get tedious. What happens when these window treatments made to block out annoyances become a mild inconvenience themselves? Motorization happens. Motorized blinds are magical window treatments that give you complete control over the window coverings in your home.

Convenience is obviously one of the biggest reasons to get your blinds motorized and moving. Being able to raise, tilt, and close your blinds remotely can be a huge advantage. It's like a having a room full of motorized robots on hand, just waiting to help you with your windows. Motorization is especially useful if you have large window treatments or blinds that are tough to reach. I know that I've had to balance myself on a stool or two in the past just to reach and adjust my skylight shades. No more makeshift stilts for me. One press of the remote and, abracadabra, my windows move to my every whim. I've done away with most of my manual blinds and have switched to motorized for good. I know you don't get up to change your TV anymore, so why are you manually opening and closing your windows?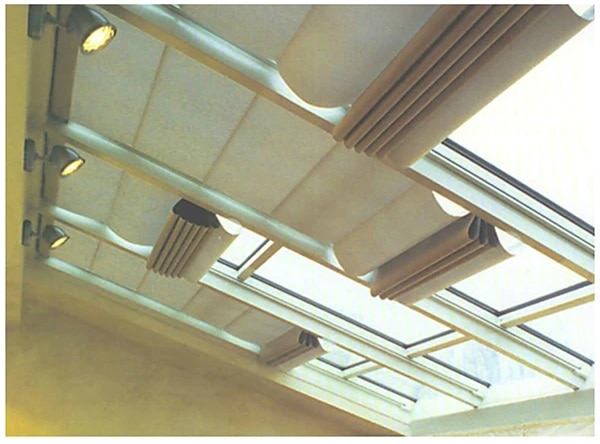 Motorized blinds also make it much easier to deal with weather conditions. In the summer, with longer days and harsher sunlight, imagine watching the sun's glare slowly creep across your television during your favorite streaming series. With summer on the way, motorized blinds and shades make it much easier to deal with the longer days and brighter sunlight. Imagine watching the glare slowly creep across your television screen during your favorite show. Of course, you'd hate to miss a moment but eventually you'll be forced to get up and adjust the shades. Is that enough to get your motor running? Motorized blinds can also save on energy costs as all the heat comes in your windows during the summer and goes out during the winter. By seamlessly and quickly adjusting your blinds to allow heat in during the winter months and blocking the sun with closed windows in the summer months, your energy bills will be reduced which also leads to a greener environment.

Motorized blinds are cord free which is the ultimate in safety for our children and pets. In addition, your home is more aesthetically pleasing with no more dangling cords and your furniture is protected from sun bleaching as you easily lower the shades from the harsh sun rays.

How about finally getting a chance to sleep in and the early morning as sun bursts through the blinds and demand your attention. A simple click of the remote, from the comfort of your bed or couch, will instantly darken your room. If you are getting older or one of the 40 million people in America who have arthritis, motorized blinds are also a safety measure to make living at home easier.

Your motorized blinds can be hub driven and paired with Alexa, Google Home and an Apple Home Kit to make your "smart home" even smarter, giving you absolute access to your window treatments anywhere in the world. On your way home after a trip or a hard day at work, you can make sure the windows are wide open to welcome you home. It is a lot easier to see the sunset every night when the view is waiting in the living room, instead of remembering to open up the blinds to get a peek. You can set your window treatments to open or close before you get home so your favorite movie or sports game is instantly ready to watch. New motors are now rechargeable and come in expanded sizes with heavy duty motorization with solar power charging accessibility.

Don't be surprised but most of our window treatments can be accessorized with a motorized option. Mini Blinds, Verticals, Panel Tracks, Drapery, Shutters and Sheers are the obvious styles that are NOT available to be motorized but that leaves all of our favorite decorative and beautiful window treatments ready to be customized your way.

Lisa, one of our happy customers from Ohio finally decided to go motorized. Here is what she wrote to us:
"From the ordering process through the installation and on to the use…everything was easy. We love our blinds. Our first purchase was a remote controlled blind over a bathroom soaking tub. I WISH I would have done this years ago, as we rarely opened the blind because we had to climb in the tub to raise and lower it. NOW with the push of a button my beautiful window to the outside is seen! It was so easy to install. The online measuring instructions were great. Now for blinds in 2 more rooms….I cant wait!"

– Lisa, OH

Now you know that motorized blinds have multiple advantages over typical window treatments, especially when it comes to convenience. Once you have the power to adjust your blinds on the fly, it's difficult to see how anyone could live without this window wizardry. Whether it's to deal with windows that let in too much light, hard-to-reach skylights, or if it's to add a layer of luxury to your home, motorization makes sense. Grab your remote and get your window treatments to work for you. Motorization makes your windows magical!