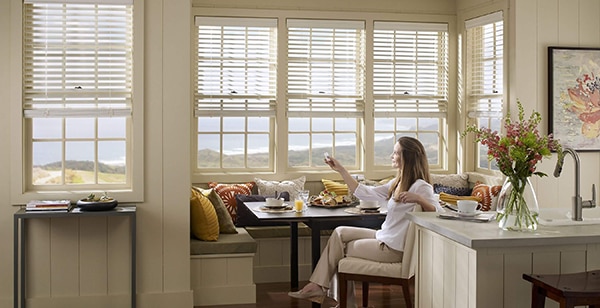 Our windows need to be covered. Without blinds or shades, we'd have to deal with too many annoying outside elements which disrupt the comfort of our homes. I know that I'd personally rather not have to deal with my neighbor's wandering eyes the next time I'm jetting around my living room. Window treatments help to create this barrier of personal space and give me the ability to perfectly dial in my desired level of privacy.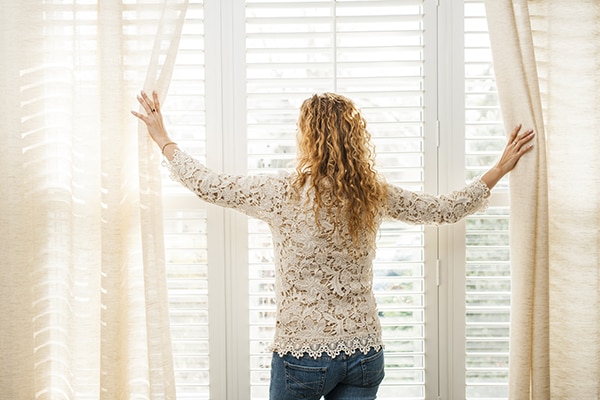 However, getting up to shift the position of my shades every so often can get tedious. What happens when these window treatments made to block out annoyances become a mild inconvenience themselves? Motorization happens. Motorized blinds are magical window treatments that give you complete control over the window coverings in your home.
Convenience is obviously one of the biggest reasons to get your blinds motorized and moving. Being able to raise, tilt, and close your blinds remotely can be a huge advantage. It's like a having a room full of motorized robots on hand, just waiting to help you with your windows. Motorization is especially useful if you have large window treatments or blinds that are tough to reach. I know that I've had to balance myself on a stool or two in the past just to reach and adjust my skylight shades. No more makeshift stilts for me. One press of the remote and, abracadabra, my windows move to my every whim. I've done away with most of my manual blinds and have switched to motorized for good.
With summer on the way, motorized blinds and shades make it much easier to deal with the longer days and harsher sunlight. Imagine watching the glare slowly creep across your television screen during your favorite show. Of course, you'd hate to miss a moment but eventually you'll be forced to get up and adjust the shades. Is that enough to get your motor running? How about finally getting a chance to sleep in, only to have the early morning sun burst through your blinds and demand your attention? A simple click of your remote, right from the comfort of your couch or bed, will put your blinds right where you want them and can keep you right where you want to be.
You can also give the motorized blinds in your smart home the magic touch by linking them to your home's system. This will ultimately turn your smart phone or tablet into a remote, giving you absolute access to your window treatments anywhere in the world. It may sound like science fiction, but I've already got my house all wired up. If I'm on the way home from a tough day at work, I can make sure my windows are wide open and waiting for me. It's a lot easier to see the sunset every night when it's waiting for me in my living room, instead of having to remind myself to open up the blinds to get a peek.
Motorized blinds have multiple advantages over typical window treatments, especially when it comes to convenience. Once you have the power to adjust your blinds on the fly, it's difficult to see how anyone could live without this window wizardry. Whether it's to deal with windows that let in too much light, hard-to-reach skylights, or if it's to add a layer of luxury to your home, motorization just makes sense. Connecting your motorized blinds to your smart home is simply the next step, and I can see that being the standard in the not-so-distant future. Grab your remote control wand and get your window treatments to work for you – motorization makes your window treatments magical.
Featured Image Source: Smart Power