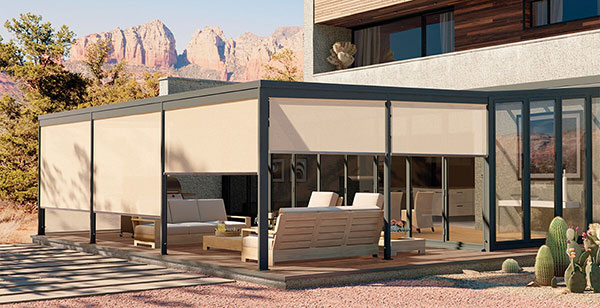 As the clouds begin to disappear and make way for bright, beautiful skies, it becomes clear that the long days of summer are quickly approaching. Summer makes way for an abundance of outdoor activities but, no matter the weather, keeping yourself, and your guests, comfortable should be your priority. Outdoor solar shades make a perfect addition to any alfresco occasion and will help keep you shielded against anything from wind and rain to the blazing hot sun.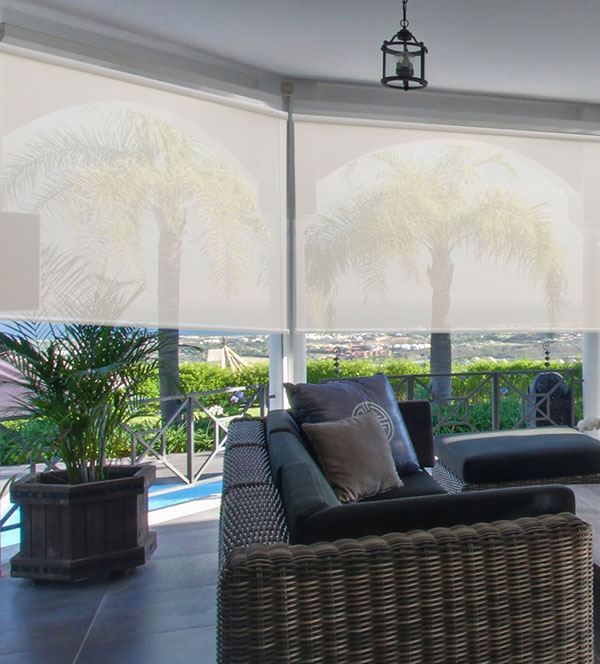 Block Wind
Everybody enjoys a gentle breeze, but if the wind is knocking hats off your guests' heads, you may be in need of a solution. Lucky for you, an optional bungee hold down bar can be included on many of our outdoor shades. This bungee has looped cords on each side of the shade to secure your exterior shades from flopping around during heavy winds. Your shades will remaining unwavering and the party can continue long into the night.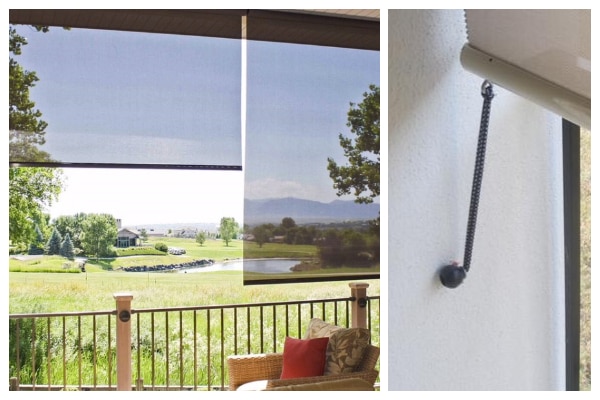 Block Rain
Summer isn't always sunshine and warm weather, as mysterious "June Gloom" can often put an end to your picnic plans. While your outdoor shade won't be able to keep the rain out completely, they can definitely stop you from getting soaked. Because these shades are made out of a durable, woven PVC material they are made to stand up to the elements and last for many years to come.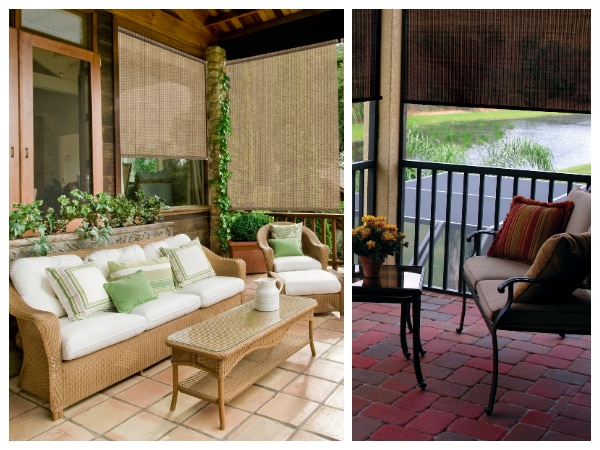 Block Sun
While we all love a good tan, we also know how damaging the sun can be. Not just to your skin, but also to your expensive patio furniture. Fortunately, your outdoor shades can block up to 95% of harmful UV rays. That will help protect your furniture from fading and keep you from glopping on several layers of sunscreen. Solar shades are also available in a range of openness levels, ranging from 3% to 15%, allowing you to customize exactly how much sunlight you want to invite to your outdoor event.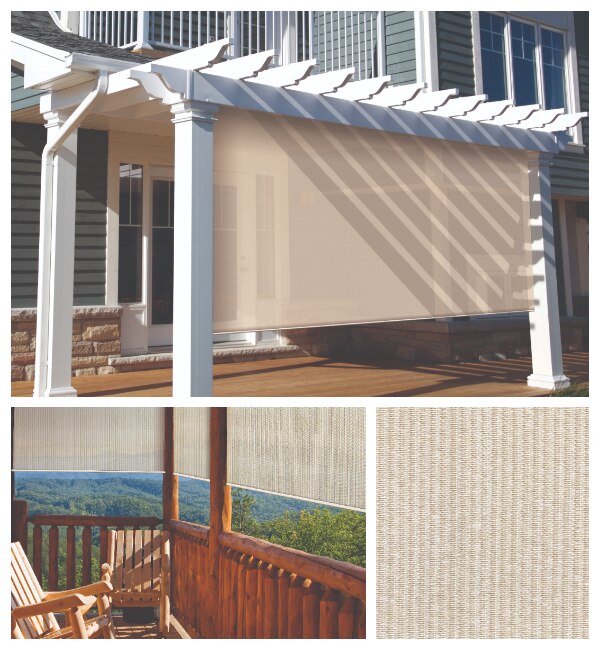 Outdoor shades are a versatile and stylish way to protect yourself from the summer sun and whatever other surprises nature might throw your way. Weatherproof materials and the ability to choose the exact openness level of your screen make creating a paradise on your outdoor patio easy. Whether its wind, rain or sun, an exterior solar shade will allow you to shield yourself from your environment and ensure that nothing puts an early end to your party. Outdoor solar shades are the cure for your summertime blues!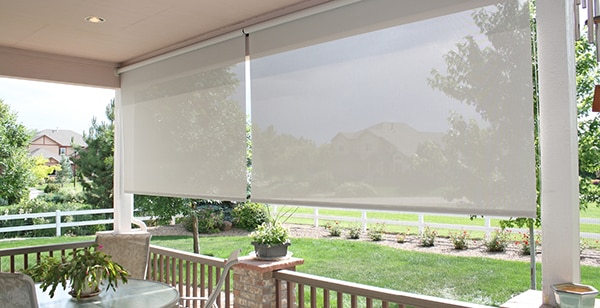 Blindsgalore has a huge selection of outdoor shades that are sure to add a little sizzle to your next outdoor gathering.