October is National Window Covering Safety Month and, with Halloween fast approaching, some may say it's the most hair-raising month of the year. Not to add to the upcoming scares, but homes with small children or pets require special attention when it comes to window treatments. It only takes a second for an accident to happen. The Window Covering Safety Council (WCSC) highly recommends that all blinds and shades be equipped with a cordless lift option in homes with young children. Cordless window treatments are simple to operate and may genuinely be more convenient than traditional blinds. Regardless, removing dangling cords is the best way to prevent a dangerous mishap.
For absolute peace of mind, I recommend installing cordless window treatments throughout the house and getting rid of your outdated shades once and for all. Almost every kind of window covering is available with a cordless configuration, so making the switch is easy. Colors and patterns are limitless and adding a blackout liner to your window treatment will guarantee a peaceful sleep for your young ones.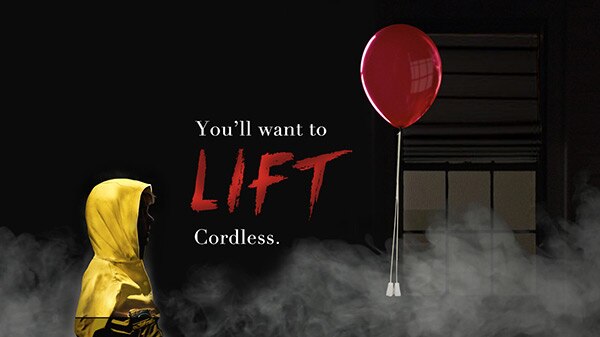 To make sure your window treatments are safe and secure this October, I created a quick checklist for families in homes with small children. Once your windows are safe and there are no terrifying tricks in store, treat yourself to a fun Halloween-themed child safety comic from Blindgalore. It's sure to tickle the funny bones of all the spooky skeletons roaming around your home this time of year.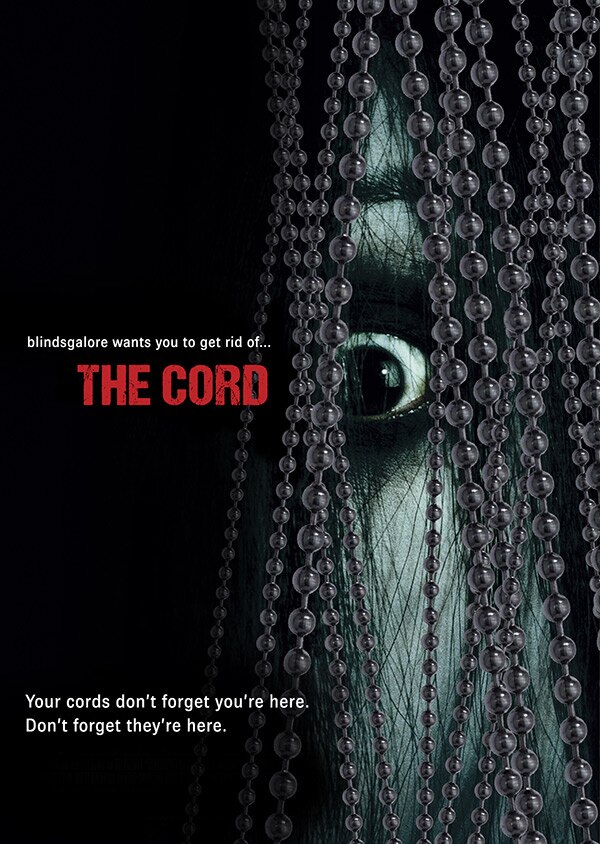 October Child-Safe Windows Checklist
Go Cordless
The safest way to eliminate dangling or exposed cords is to upgrade to a cordless window treatment. Upgrading to a motorized window treatments is also a more luxurious and convenient cordless option.
Gain Distance
Keep all cribs, beds, furniture and playthings far away from windows to prevent unsafe climbing or grabbing. The further away, the better.
Hide Existing Cords
Keep all cords, if you have to have them, always out of reach and out of sight. Installing a chain guide or cord cleat on your existing blinds or shades will help eliminate any dangling dangers.
Redo or Renew
Make sure to retrofit all of your old, unsafe blinds and shades or replace them with a more innovative and modern window treatments. Prevention is key and we have plenty of new, safer options available.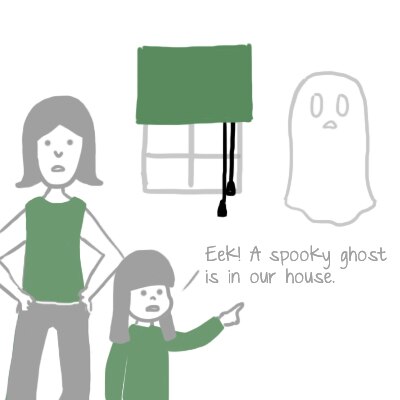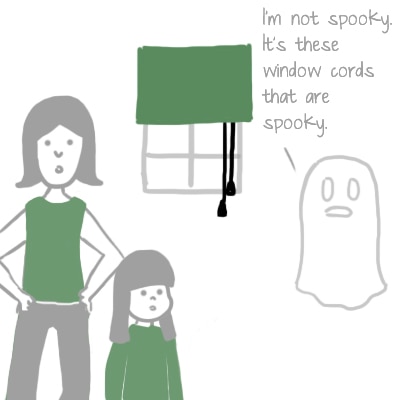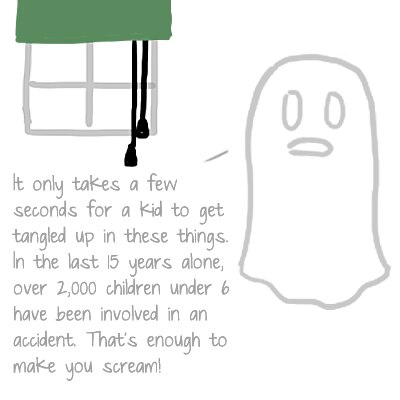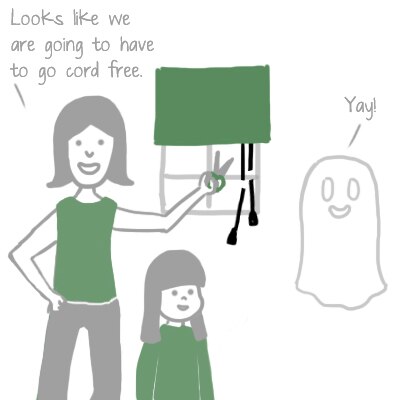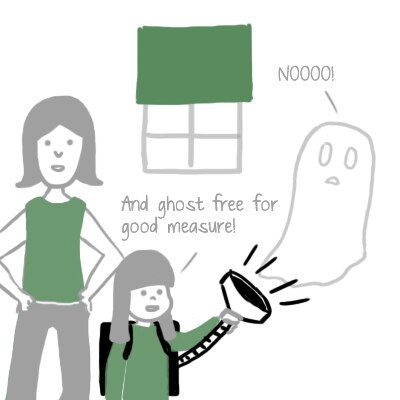 Being proactive about your window treatments is the best way to avoid a potentially dangerous situation. This month is scary enough, so let's do our best to make our homes safer for the children in our lives.