"Spring open" your door and declare that spring has sprung even if bone-chill days are still clouding your gaze and darkening your mood. Make spring happen inside your home with these 10 easy "spring fling" ideas. You can at least be the design master of the spirit of your house and charm the dreary colors and gray days away!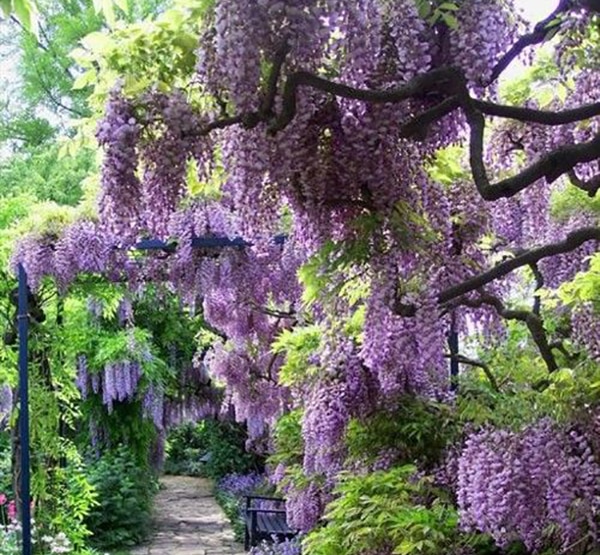 1. Mellow With Yellow
No other color shouts spring like yellow-a cheery, happy, feel- good hue that can be bold and bright like marigold or subtle and warm like creamy buttermilk. Whatever shade you choose, yellow is a sunny color that is warm and inviting and always grabs attention. Bestow a shot of yellow by painting a border around your windows, adding a yellow patterned window treatment, or paint a wall with a stripe of yellow.  For the easiest "pick-me-up, get me out of the blues," grab a big bunch of daffodils or golden tulips or snatch some long branches from your forsythia that is almost blooming in your garden. My first rush of spring is to force forsythia inside, plunked inside a large vase or pot to let the yellow richness unfold in all its glory.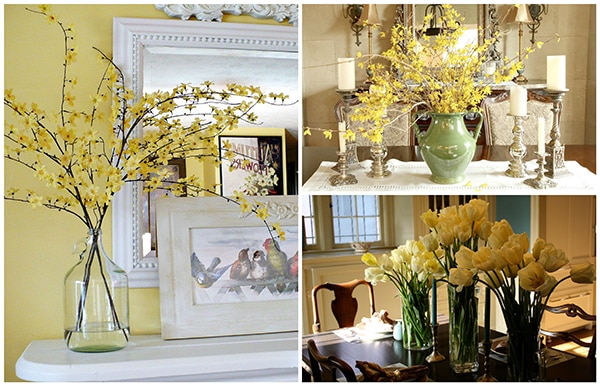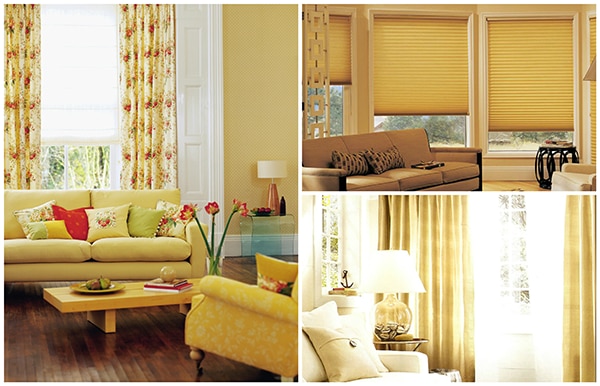 2. Fern in an Urn
Spring up your fireplace or bare corner with a vintage looking urn, filled with a ruffled, lacy fern.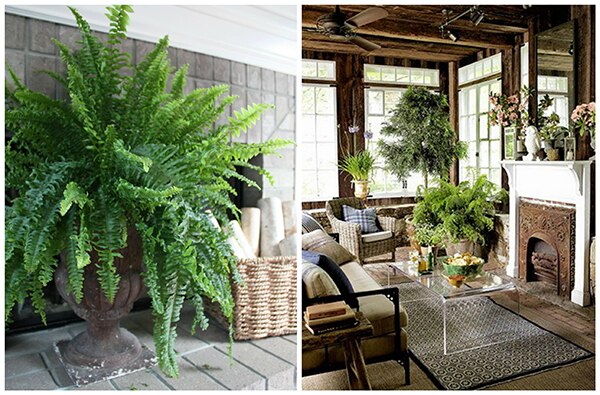 3. Step Up
Paint your stairs in a multicolored soft palette to lift your spirits.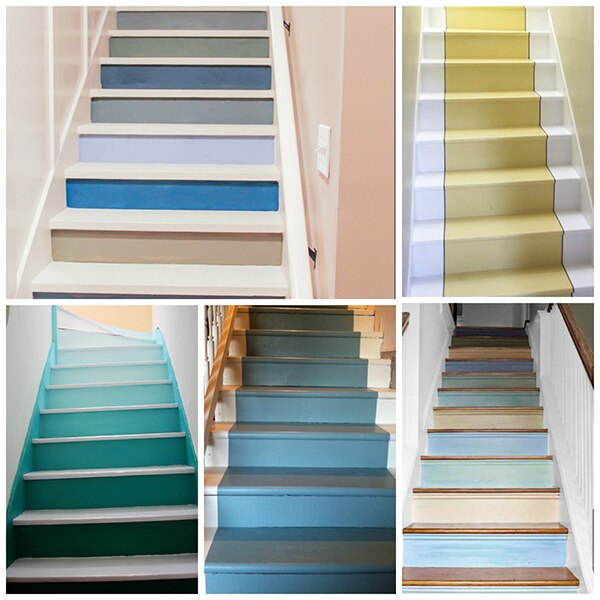 4. Shutter In
Plantation shutters make me dream of the tropics, sweet pina coladas, swaying palm trees and dazzling white sand beaches. I know we all could use some of that right now. Of course, shutters are one of my favorite window treatments, but how about scavenging for a distressed shutter and use it for a message board as you plan your summer get-a-ways.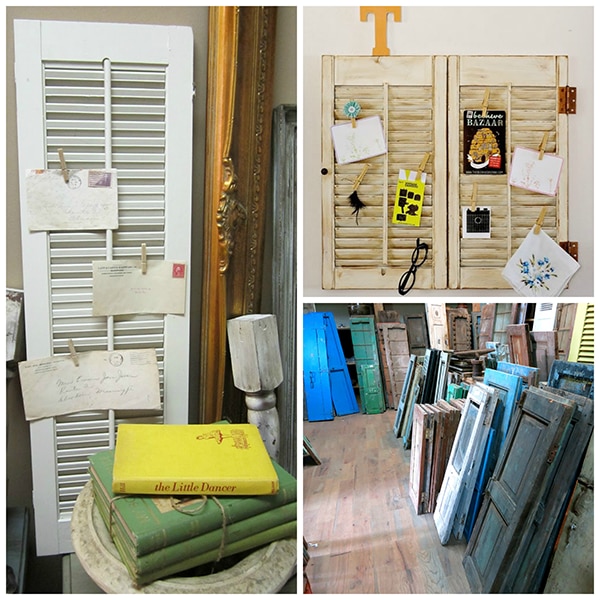 5. Fun Fabrics
Pick a big, bold fabric pattern and stretch it across a piece of canvas to create an impressive piece of wall art. Hang in it your hallway, over the fireplace or even find a protected spot outside to inspire your flowers to start blooming. One of my favorite designers of bright graphic patterns is Marimekko.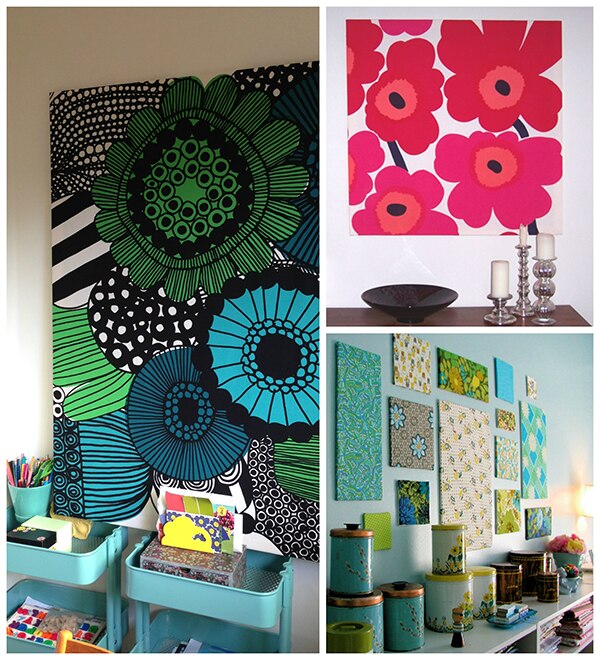 6. Spice Is Nice
Spice up the kitchen with new, colorful "springy" kitchen towels.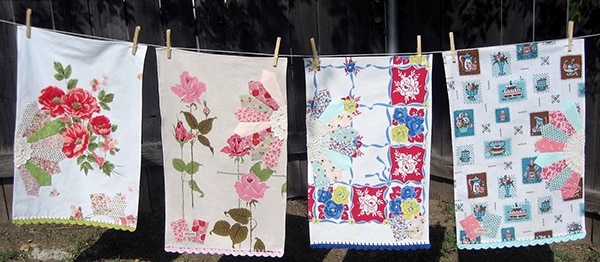 7. Flower Power
One of the easiest ways to change your décor is to add a few pillows. Now is the time to add a few vibrant, showy flower pillows. Your couches and chairs can bloom effortlessly inside.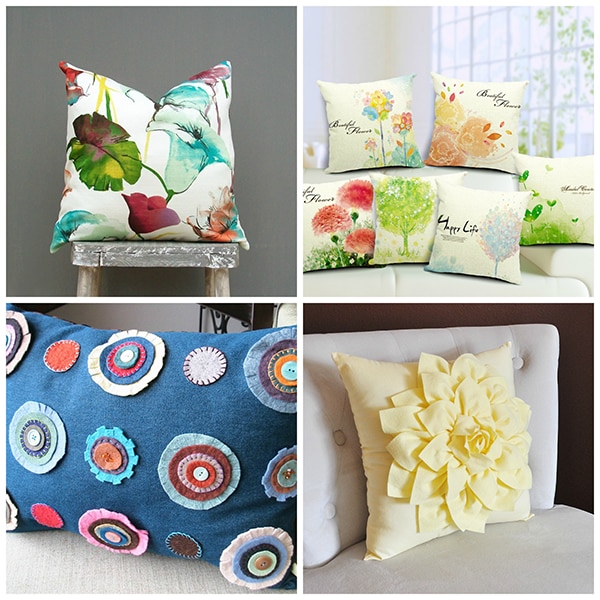 8. Light Up
Add a pop of color with a bight curvy lamp that not only shines with pizazz but adds a bit of sculptural beauty to any spring room.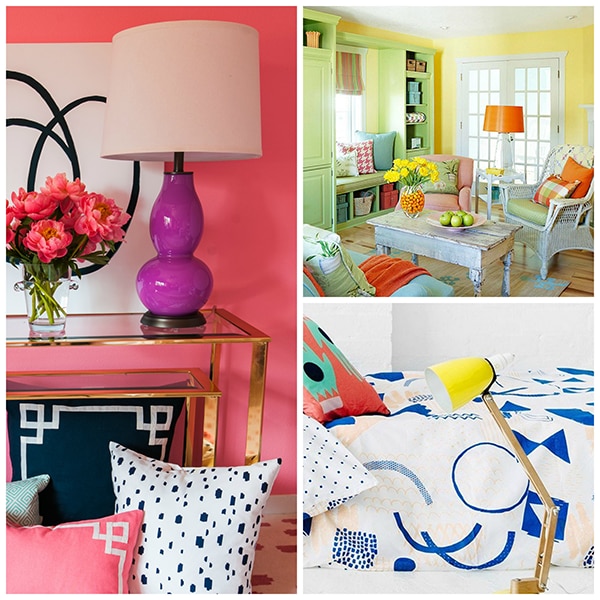 9. Color Chairman
Perk up a lonely spot with a colorful note with a painted cafe chair. Splash on a vivid, wild coat of paint.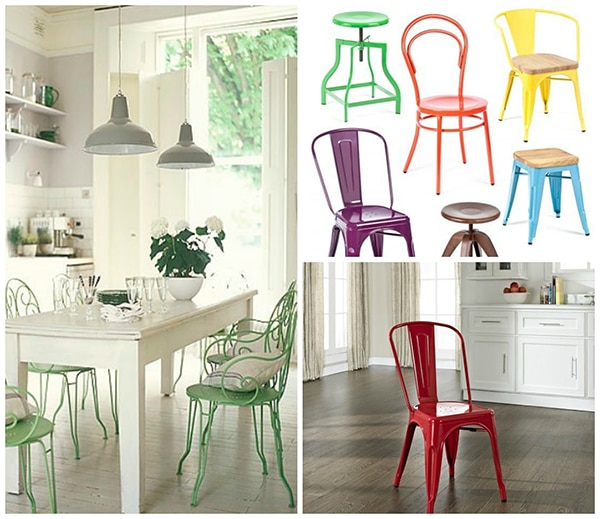 10. Seeds of Inspiration
I am always enticed by the racks of garden seeds this time of the year with the promise of flowers, herbs, and veggies for the garden. Even if I don't get a garden planted, I love the artful drawings on the seed packets and gather up a whimsical bunch to stack in a basket or stash in a set of worn drawers. An old window is enlivened with spring seed packets or adorn a spring garland. These seeds of inspiration remind me to be creative and innovative and cherish the combo of sun, water, warmth and life-giving earth soon to burst forth in an ecstasy of color.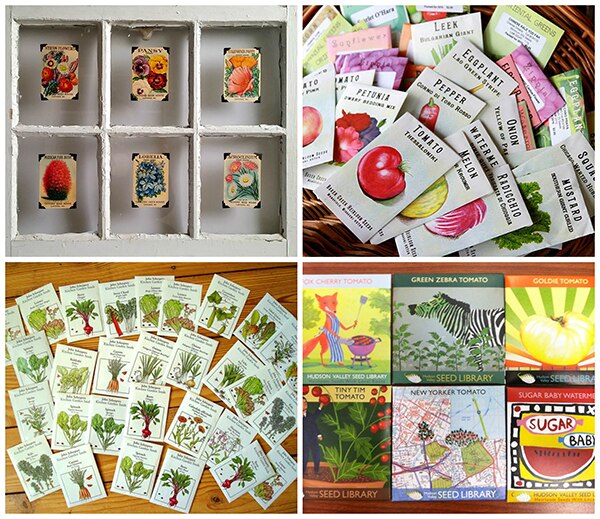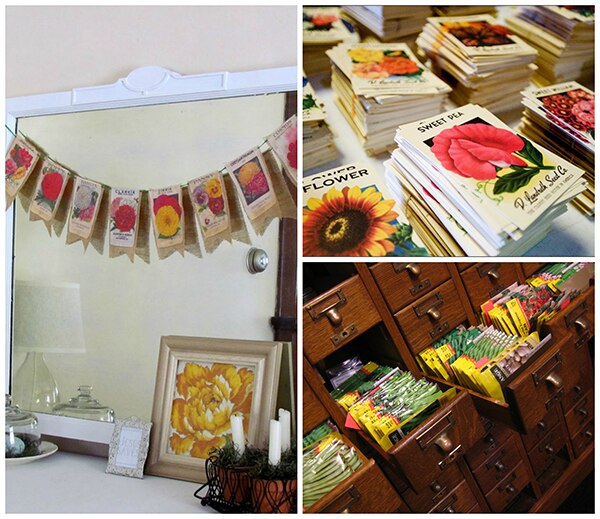 Believe in spring and make it happen now!