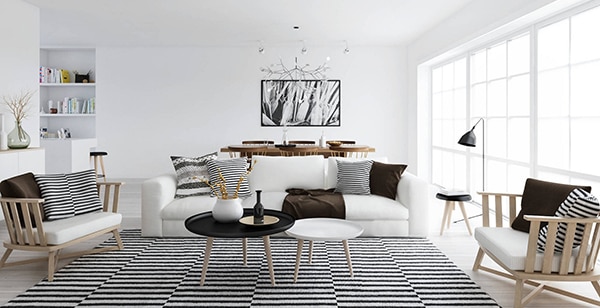 Black and white endures as a stalwart color combo that has infused design through many decades. Dramatic and impressive, the dark against white enlarges a space, creating a stunning focal point to a room with a sophisticated appeal. Deep dark colors fool the eye and actually soften the mood in a room. Just as the perfect black dress defines a sharp look, so decorating with black, freshened with white, is decidedly chic as a new season of change begins.
Whatever your favorite color combination may be, we can help you find the right window treatments for the right rooms.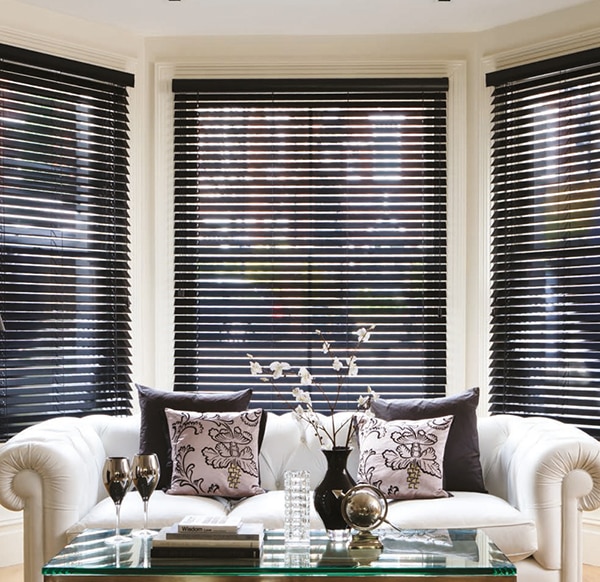 New paint colors have already been disclosed and among those are the exotic deep shades of "Black Magic," "Deep Onyx," and "Black Flame." Just the names intrigue me, and I am already imagining how to find ways to infuse a room with a bit of the dark side to stay on trend and liven up moody black. Variations on the theme of black and white are endless and here are some quick thoughts on how you might veer to this revived color scheme. Black is the now the new black!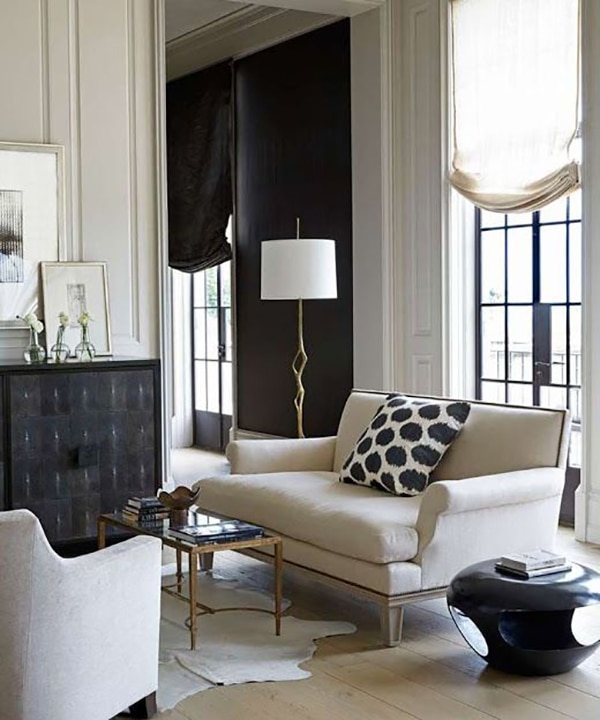 Against The Wall or On The Wall
To ease into the darkness, choose one of the new black paint shades and swipe a paintbrush on the wall. Offset with a stunning crisp white roman shade on the window, adding texture with the soft folds of this classic window treatment. Pristine white shutters or bold ebony shutters outline a crisp architectural line against a deep painted wall. Choose a finely loomed, ivory woven wood blind to add a natural vibe of a handmade window treatment, bringing in an organic element. A wall brushed with one of these new paint colors, paired with your favorite blind or shade, will make a striking statement.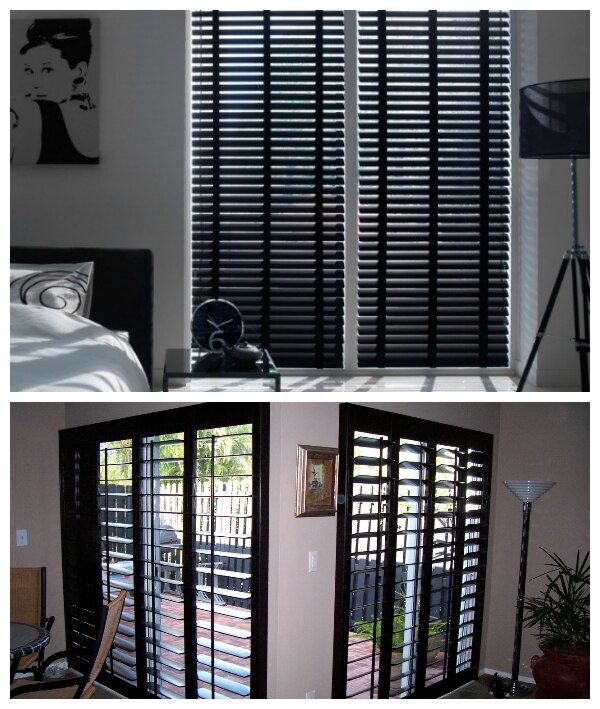 If you are hunkering for a change, but painting the walls an inky color is too scary, see how black window treatments can amp up the décor volume for a lively new spirit. Deep dark wood or faux wood blinds really capture the attention of a room, as well as any choice you make to finish the windows.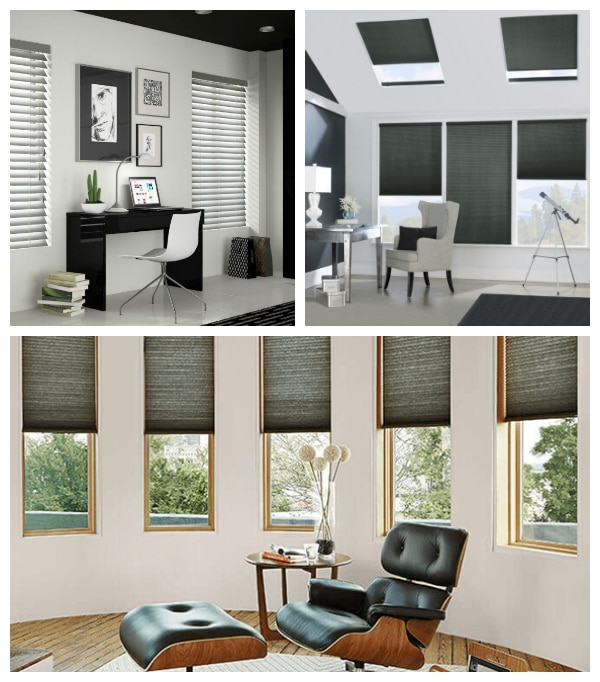 Patterned Pillows
If you have a white couch, how easy is it to throw in some new black and white patterned pillows. Relieve the décor of your stale colored pillows with some zesty bold designs, marked in black and white.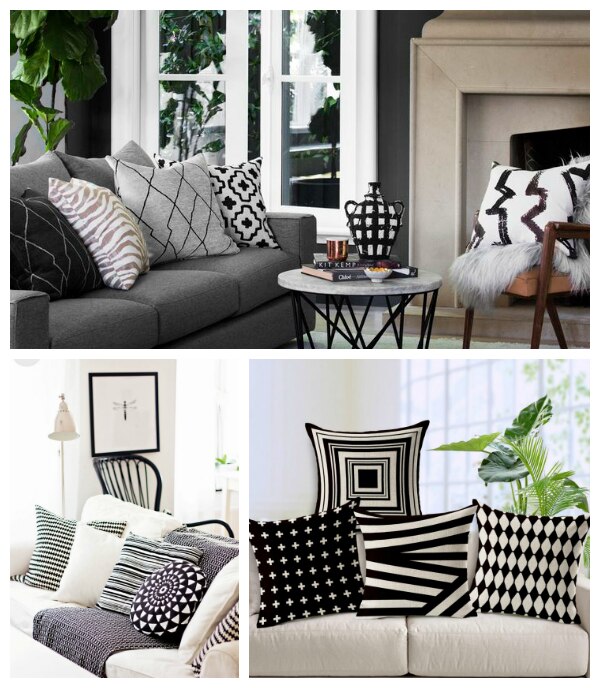 Wild Wallpaper
Don't go hog wild, but choose a bookcase or maybe one wall in your office or bathroom. Select a subtle black and white wallpaper design to inset within the book shelves for a modern new look or add depth to a room with a spicy new wallpaper.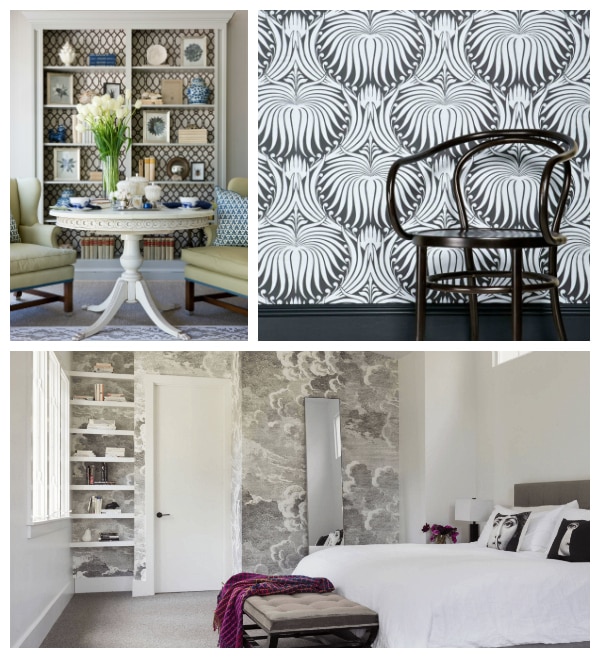 Deep Metals
Accessories in dark metal are easy to find. Tall iron candlesticks, bookends or other knick-knacks in a dark patina blend in easily. A small, black bubbling water fountain or a black pot stuffed with your favorite succulents, strike a unique touch of black.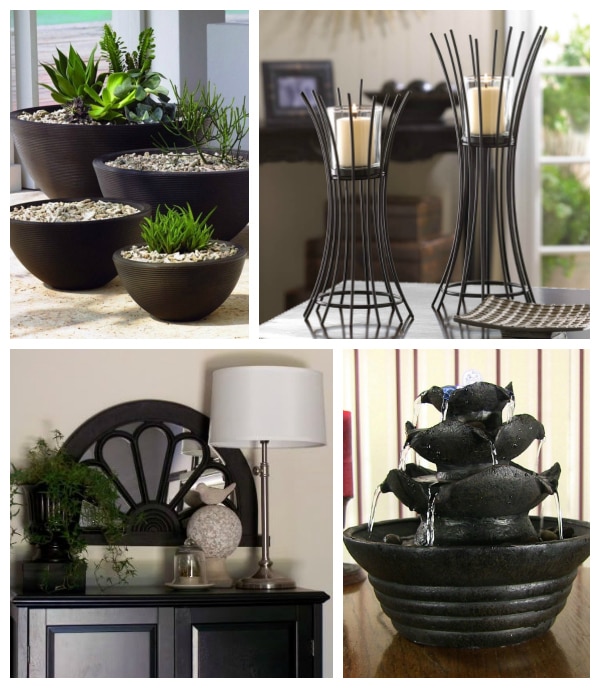 Bold Bed
My teenage bedroom was black and white, so I guess I have had that decorating gene for a while. I had a glossy black pencil bed that I designed and my Mom had it built for me. I felt like the Queen the Sheba, doing my homework on that lavish bed. I then graduated to a black platform bed, covered with a bold black and white Marimekko quilt. Now, as a Mom, I nabbed that pencil bed again and distressed the bed in white for a more subdued look. But, hey, maybe it is time to regain the dramatic and go dark again. If a black bed is not your style, a black and white striped bed skirt and coordinating pillows can give your bedroom a contemporary change of pace without too much effort.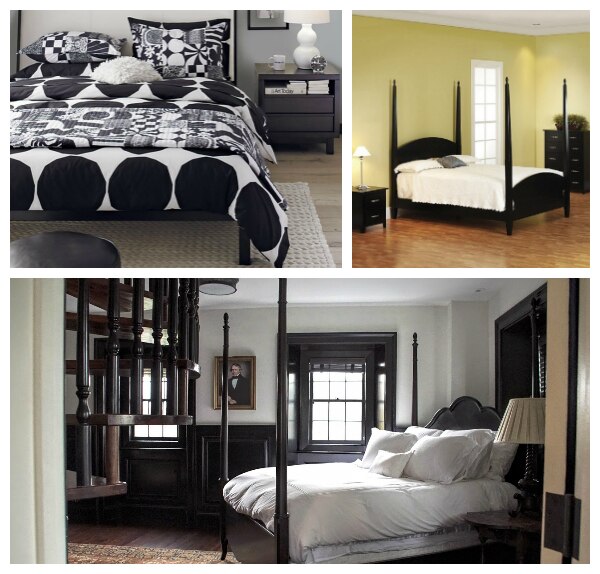 Black Picture Frames
Switch to black frames and renew a gallery wall of photos or art work with classic, clean black frames.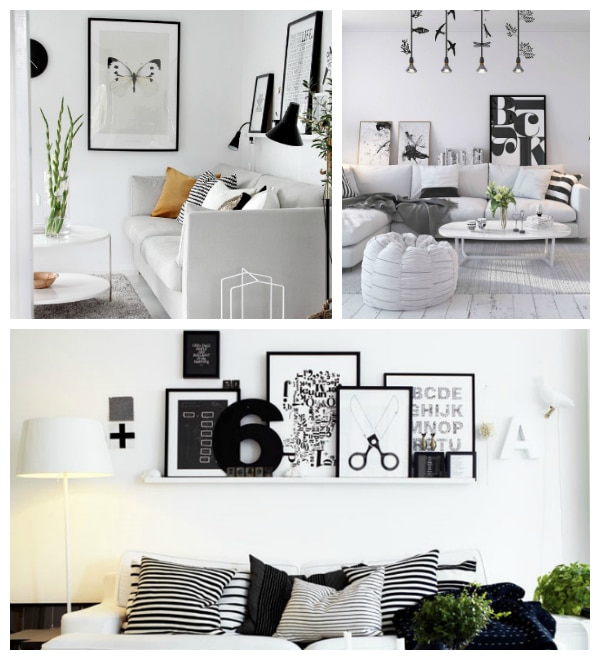 Black And White Window Treatments
Astound your windows with lively patterns, stripes or florals. Roller shades or roman shades, custom made in this black and white combo instantly breeze into style.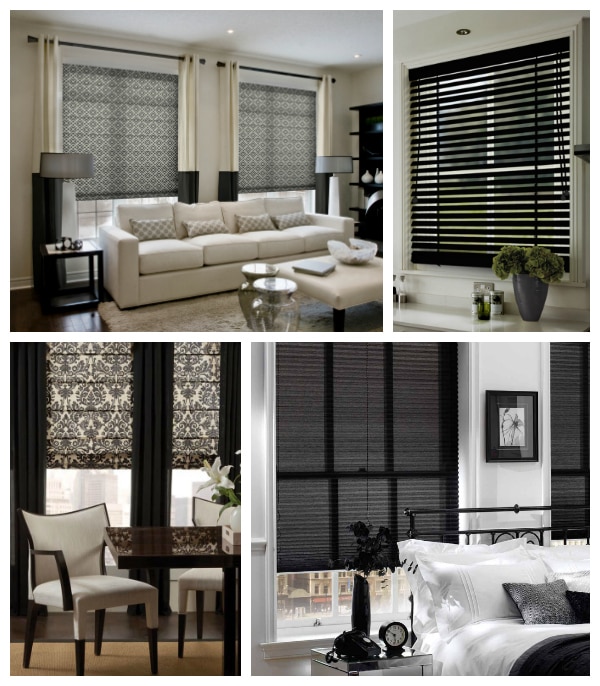 Jazzy Table
Collect a new set of dinnerware and pair with a crisp white linen tablecloth. For a cottage or bistro look, choose a gingham checked fabric for the tablecloth and chair pillows. It is all in how you accessorize this timeless combo to set the stage for a memorable dinner, formal or casual.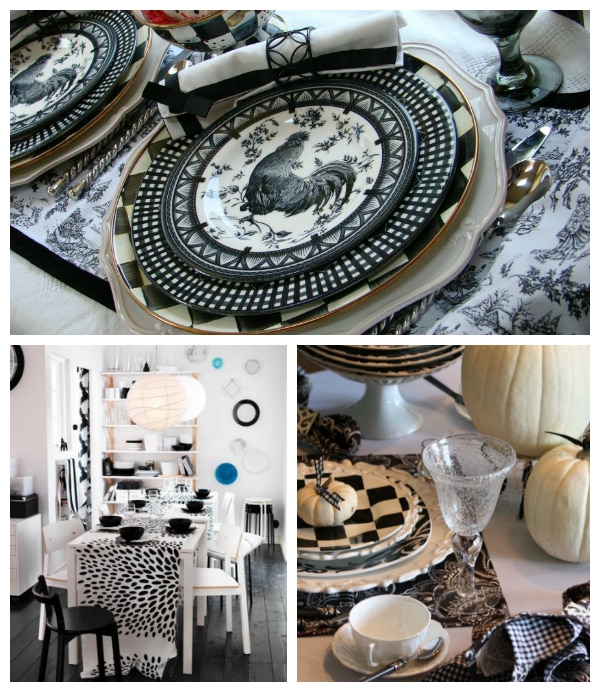 Crisp, bright white and sharp, sophisticated black are a duo to sprinkle a touch of mystery and mod to your home today.