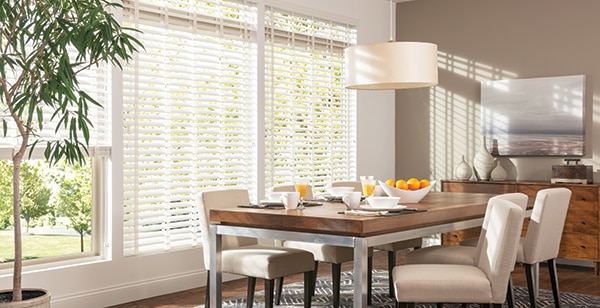 If you've decided to go with an inside mount on your window treatments, it's a good idea to make sure they'll fit in your window frame first! This means you're going to have to meet the depth requirements necessary to accommodate the headrail and brackets. Depth refers to the distance between the window pane and the edge of the window frame. Ensuring you have the right amount of depth for your window treatments mean they will be able to fit inside of the opening, and completely flush if you meet the "flush mount" requirements. You can still use an inside mount on windows that meet the "minimum depth" requirements, but your blind or shade may protrude from the wall and require a valance to cover the headrail.
Our experts can help you find the perfect window covering, no matter how much depth you have to work with.
The typical depths on a window is between 1 and 5 inches and the depth required for your window treatment depends on which style you have chosen. Smaller coverings, like mini blinds or cellular shades, may require as little as 7/8 of an inch. However, larger coverings, like wood or vertical blinds, may require up to 6 inches of depth for a flush mount. If you've decided on using an inside mount, be sure to check the "Product Details" tab under each blind or shade to view the required window depths. Don't get in too deep when ordering new custom window coverings without checking out your depth first!