Tulips burst the spring with color, often the first flower to push through even snow covered ground to announce the emergence of all things blooming. I can't resist the brilliant shades of tulips as their pureness and vibrancy of hue magnify an unsurpassed elegance. Even the colors of tulips symbolize a specific meaning. Red signifies true love; yellow refers to smiles, sunshine and happiness; purple denotes royalty; cream represents eternal love; pink means care and affection; orange signifies energy and zest and passion; variegated tulips say you have beautiful eyes and white symbolizes heaven, purity and peace. Tulip is a Persian word, "tulbend," or "tulipa" meaning turban. Tulips have been grown in the Middle East for over 500 years and became so popular in the 1600's, in the Netherlands, that "Tulipmania" overtook the country and tulips became the most expensive flower in the world. The bulbs were traded like currency-a flower stock market phenomenon! Tulips did not make an appearance in the United States until the mid-1800's, but are now our harbinger of spring.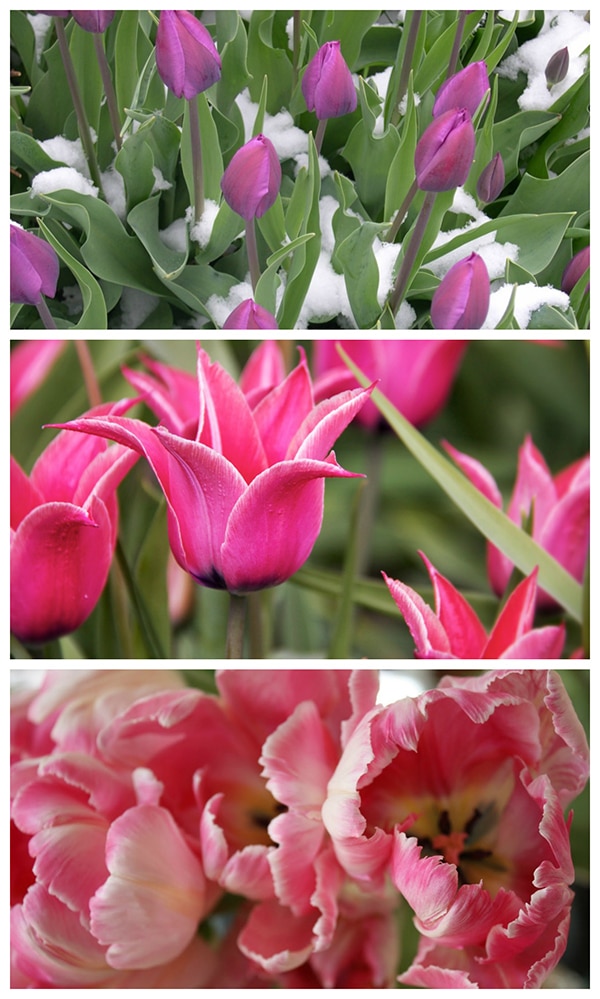 The tulip is a stately flower, usually producing one single long cup or star-shaped flower that proudly pops up in our gardens in abundant hues after sleeping and storing energy all winter under the ground. As the weather warms, I know winter is about to break when the greenish-bluish leaves burst through the frozen ground to declare sunny days ahead. Although red is still the most popular color of tulip, I am crushing today on the dramatic, vivacious deep pink that flashes through the petals, subtly brushing to the pointed tips to open in pink perfection.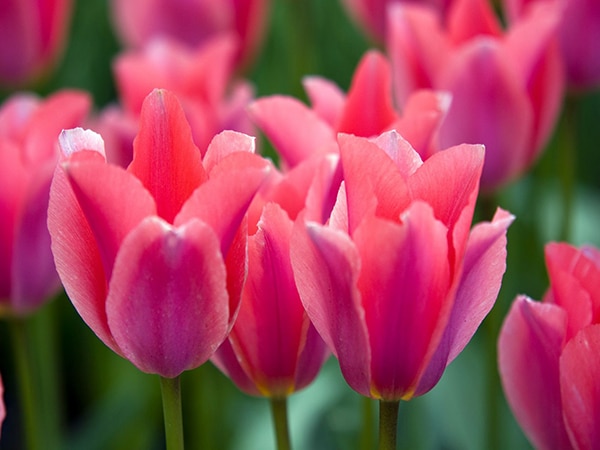 Crush with me on this color and see how this deep tulip pink can awaken your home from the depths of the bleak and frigid days that have besieged so many of us. Kindle the spirit of pink now.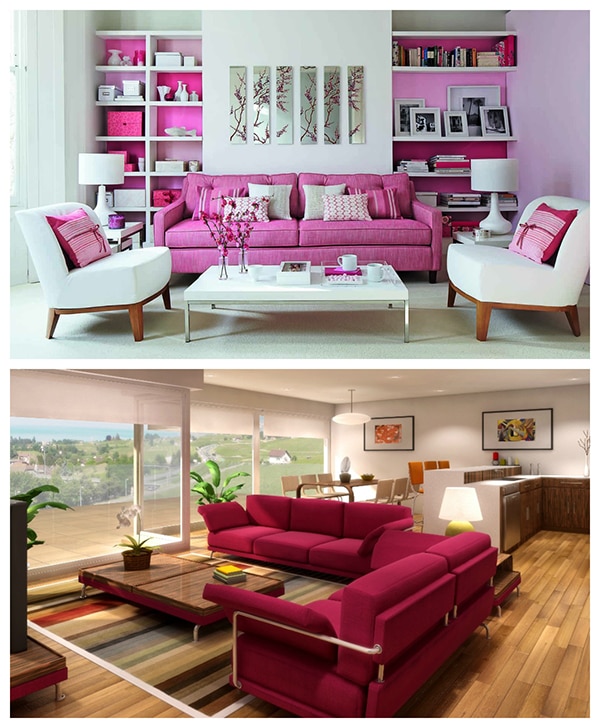 Pink Kitchens
Contemporary kitchens have come alive using pink as an accent or going for a whole hog pink shade- maybe not your style. But it is fun to dream about such an inspiring and fun place to cook and chat and eat. Banish the thought of a Barbie kitchen for these vivid rooms are truly on trend.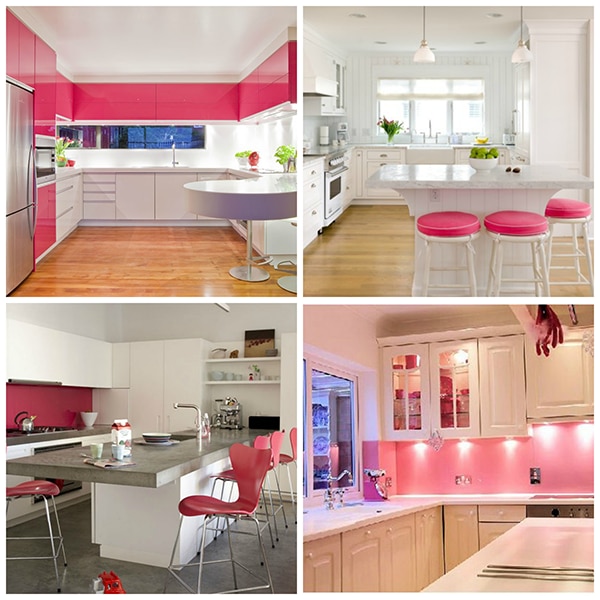 Pink Walls
Painting a wall or a room pink is always dramatic and exciting and a chic design statement that is anything but boring or gauche.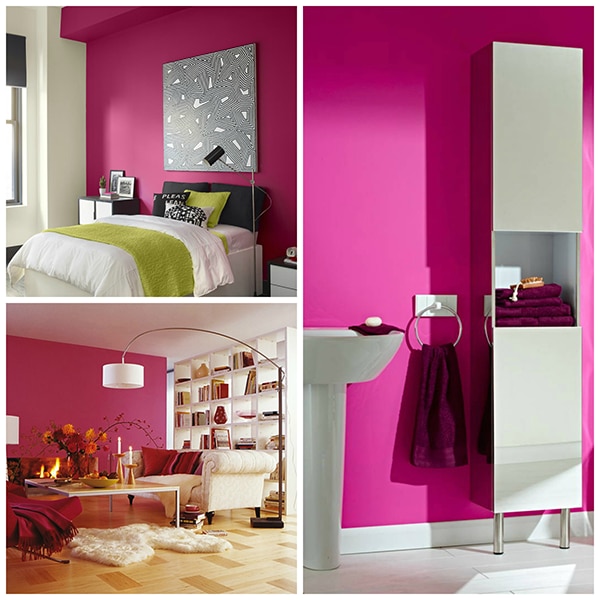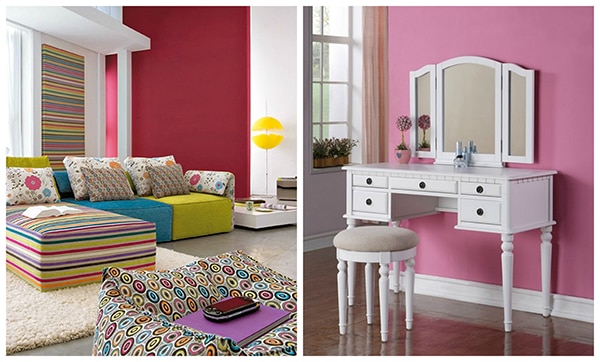 Pink Accents
If you are a tried and true traditionalist but like the zing of a bit of color right now, here are a few ways to accent your neutrals with a punch of pink.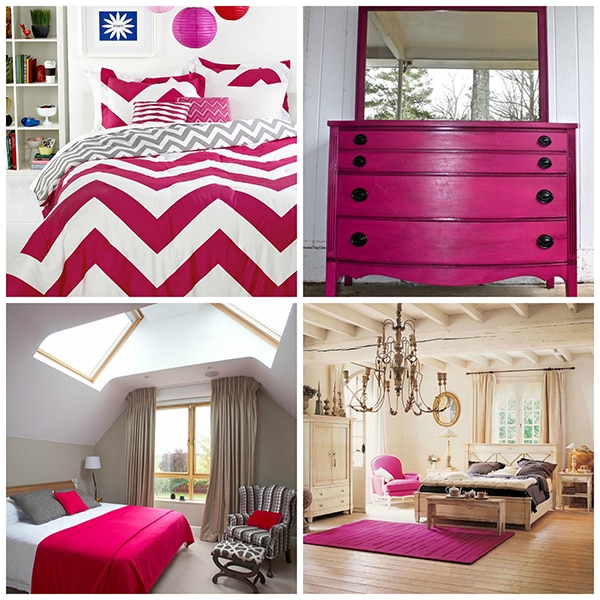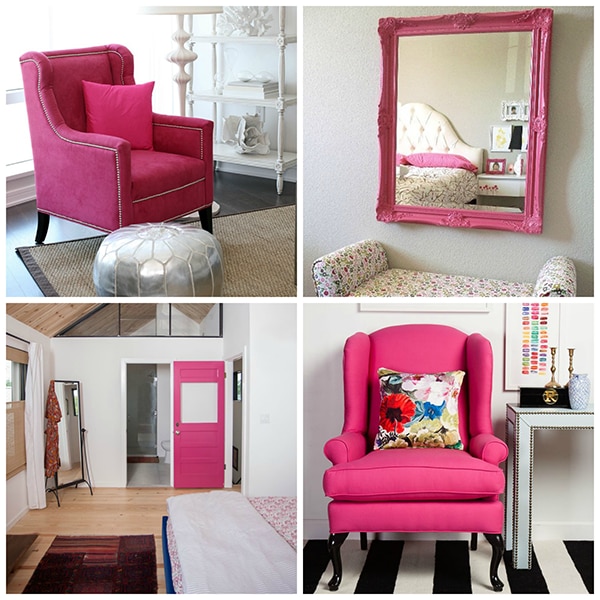 Pink Window Treatments
Don't overlook the chance to treat your windows with this crush of color with drapery, sheers, solars, a new valance, or a raspberry hued Roman shade or cellular blind. Windows deserve some love, too, and finishing a room with pink-toned window treatments adds that last bit of bright color.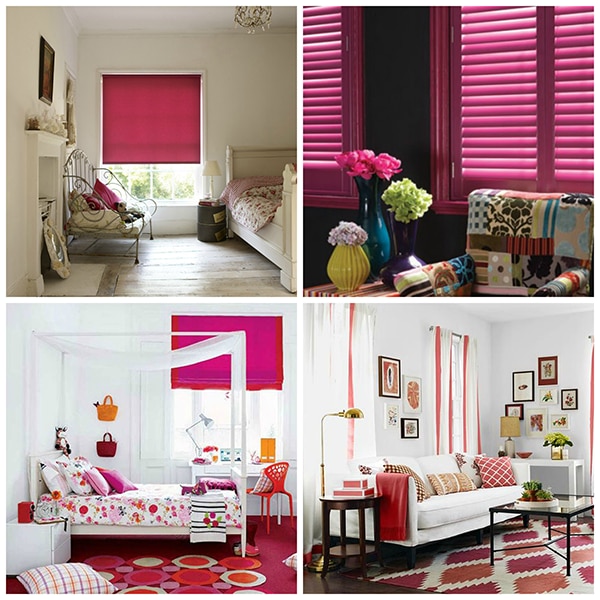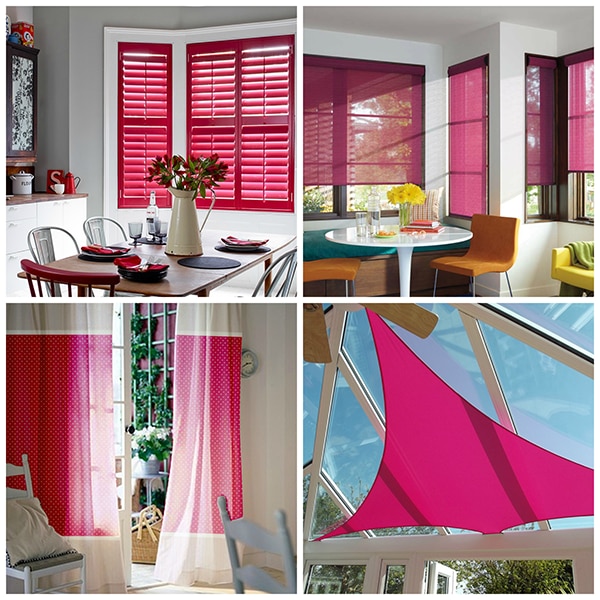 Just Pink Tulips
If all this color overwhelms your design style, snag a bunch of tulips at your local market's flower shop and stash in a bucket, mason jar, basket or flower vase of your choice, and spread the lushness of tulips around the house. Here are my three tips to keep your tulips fresh and in the pink: buy tulips that are tightly closed as the petals will open at home, giving you long lasting blooms; cut the stems at an angle to provide more drinking room for the stems; put a copper penny in the bottom of the vase to prevent the stems from drooping.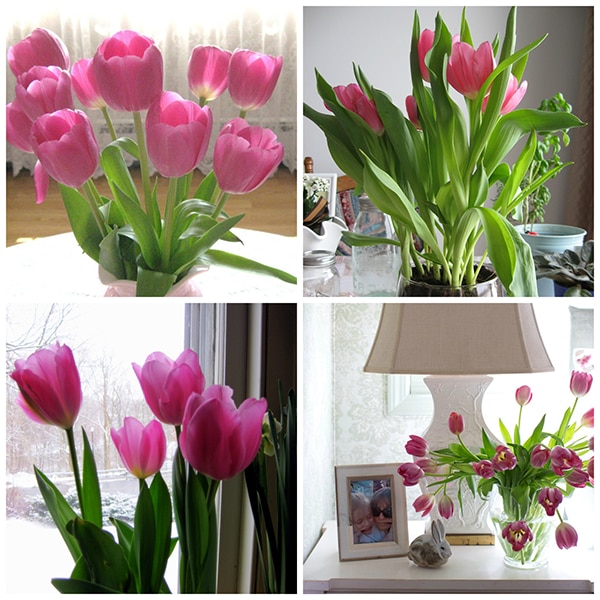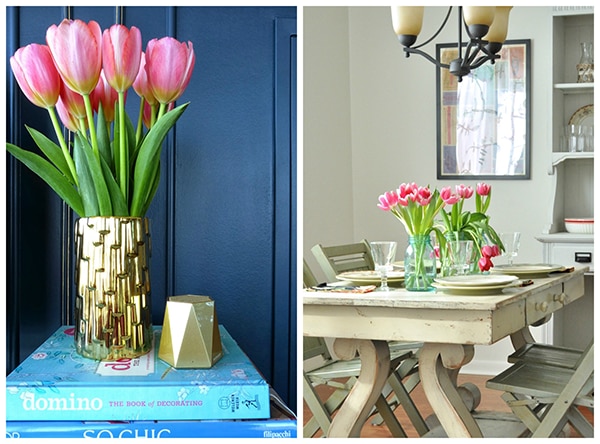 Above all, enjoy this fragile but explosive shot of color now as tulips grace us with their evanescent beauty for only a short time. Create your own "tulipmania"!