March welcomes daylight savings time and more sunlight, but we also lose an hour of precious sleep. I don't know about you, but between taking care of my family, home, and work, losing that one hour of sleep causes me to be groggy for days – ugh! With the impeding arrival of spring combined with shorter nights, refreshing your bedroom allows you to make the most of your "me" time and catch up on those long lost zzz's. You won't believe the difference a few key changes will make in your bedroom.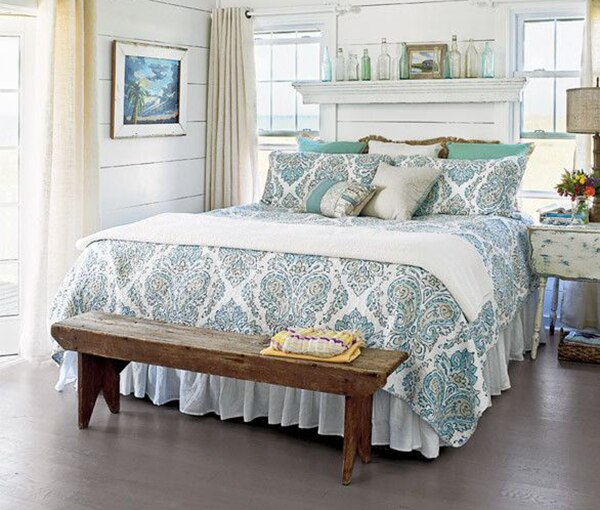 Luxe Fabrics
You spend nearly one third of your life in bed, making your bedroom a personal private sanctuary from the world. You should welcome only luxurious fabrics with rich textures, soft pillows, indulgent sheets, and soft throw blankets on your mattress. Fill your bed with sheets that have a higher thread count than 300 as a general rule – but higher thread counts doesn't necessarily mean better (I suggest asking for samples so you can get a good feel of the fabric before purchasing). If you're looking for true opulence, fill your dreamy bedroom with silk sheets and pillowcases. These are the best for your hair and skin.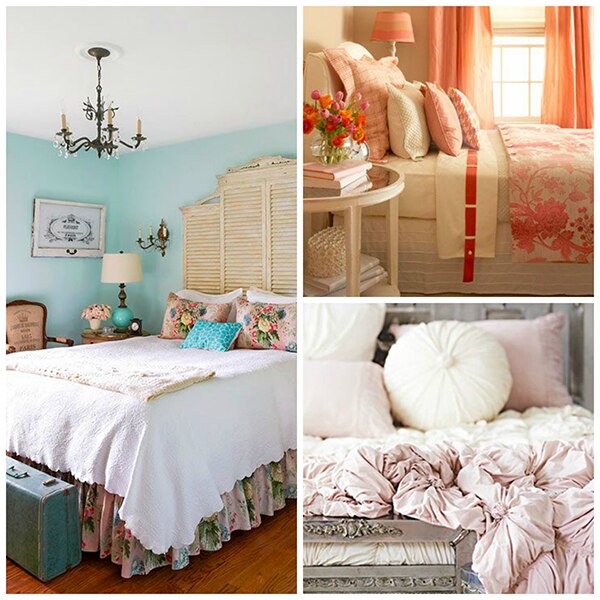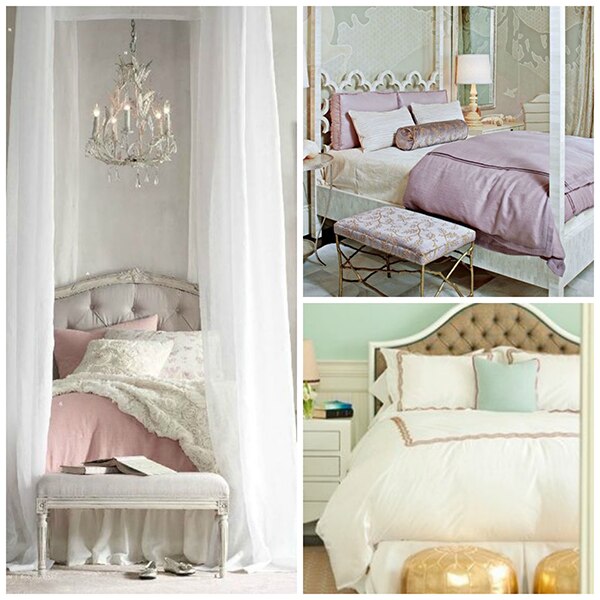 Ambient Lighting
Ambient bedroom lighting is the key to the dreamiest space possible. Subtle and soft is the best mood lighting, so I recommend lamps, ceiling lights with a dimmer, and quality window treatments to block or soften natural light. Lamps near the bed are great for bedtime reading, whereas ceiling lights with a dimmer will be the most functional. Equip your windows with blackout shades or layered drapery for optimal light control. Blackout shades keep out any light seepage, allowing you to sleep in late. My personal favorite bedroom combination is sheer shades with drapery. Sheer shades soften natural light, giving your room a beautiful glow. Placing drapery panels on top of existing window treatments not only adds a decorative touch, but you can open and close them as you wish.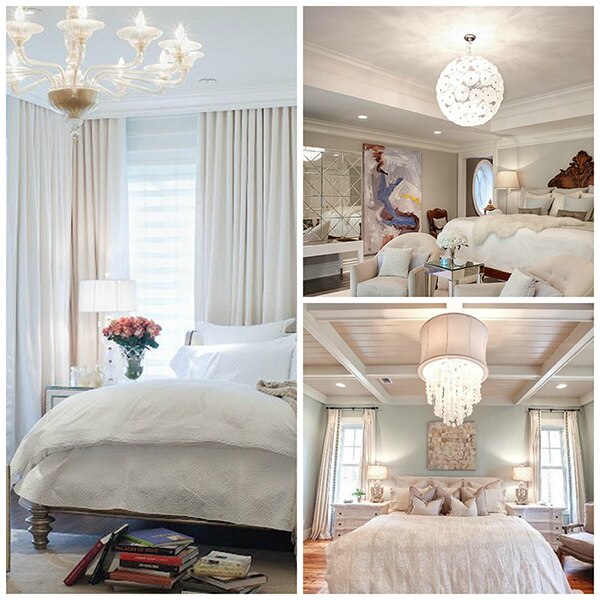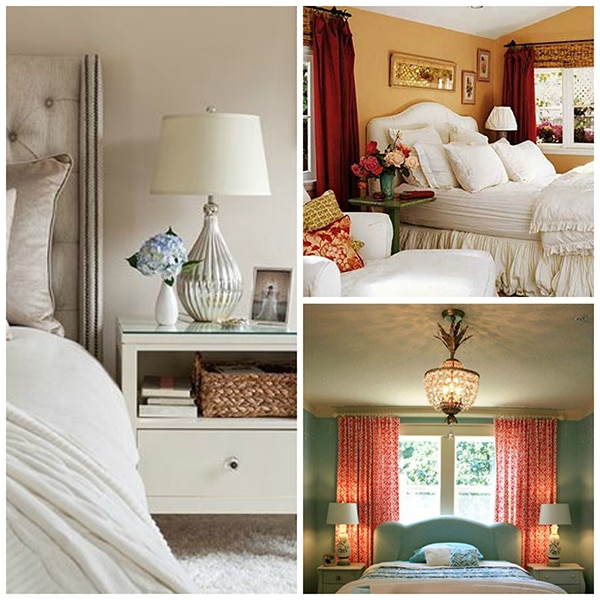 Snug Seating
I always advocate for more seating in the bedroom. After a long day, sometimes you want to just sit down and clear your mind in a private space. Add an ottoman at the end of your bed with storage underneath in a smaller space. If you have the extra room, try incorporating a seating area with a love seat, armchair, or rocker. Extra seating gives me another area to spend time with my family, enjoy my morning tea, or read my favorite book before settling into bed.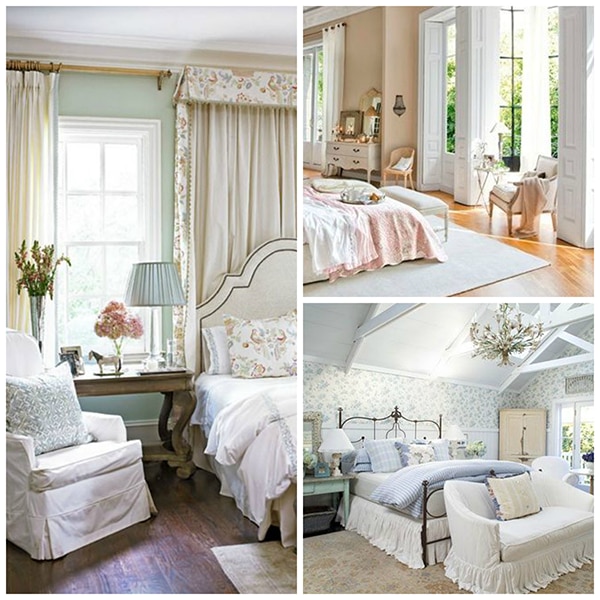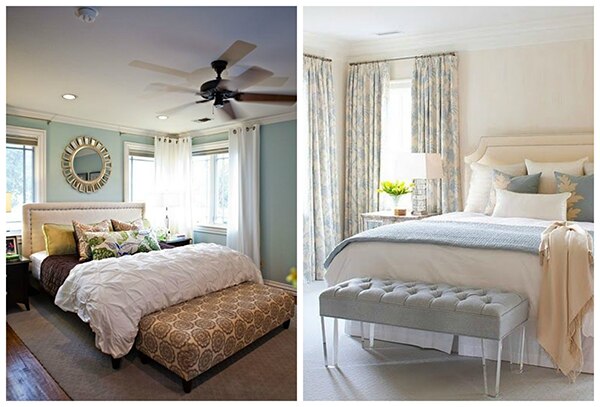 Sensible Storage
Clutter is bad for your physical and mental health. When you surround yourself with unnecessary junk, not only are you creating a fire hazard, but you're overworking and overwhelming your brain. Attractive storage pieces not only add a design element to your bedroom, but also give you a way to cover up all that chaotic clutter. Dressers and desks have surface area for pretty accessories while also providing plenty of depth. Armories are beautiful and large enough to accommodate clothes and other possessions.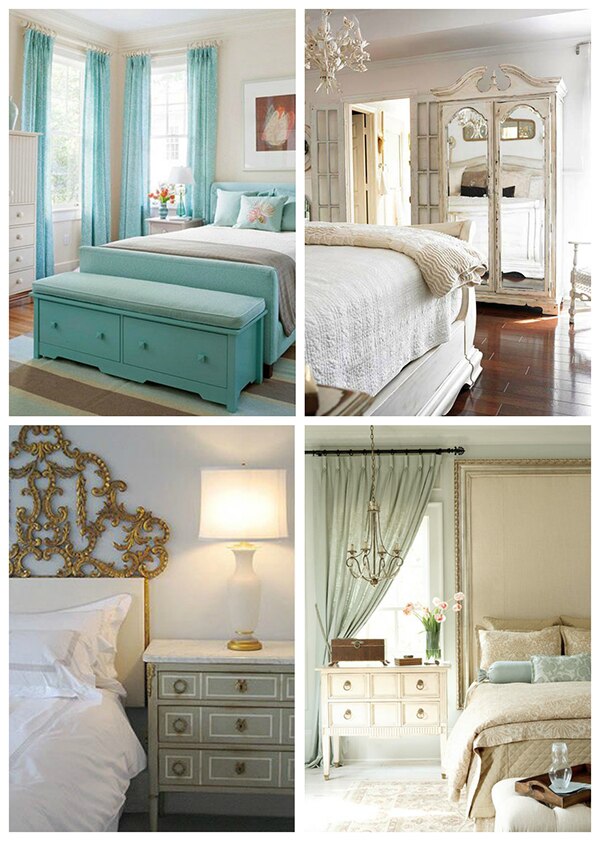 Simplicity
Intricacy can be a beautiful thing, but try and keep eclectic styles out of the bedroom. Like clutter, crazy patterns, neon-bright colors, and mis-matching accessories can throw off your zen. Try sticking to a warmer color palette that makes you feel at ease.  Creating a mood-enhancing private space that allows you to wind down will ensure relaxation.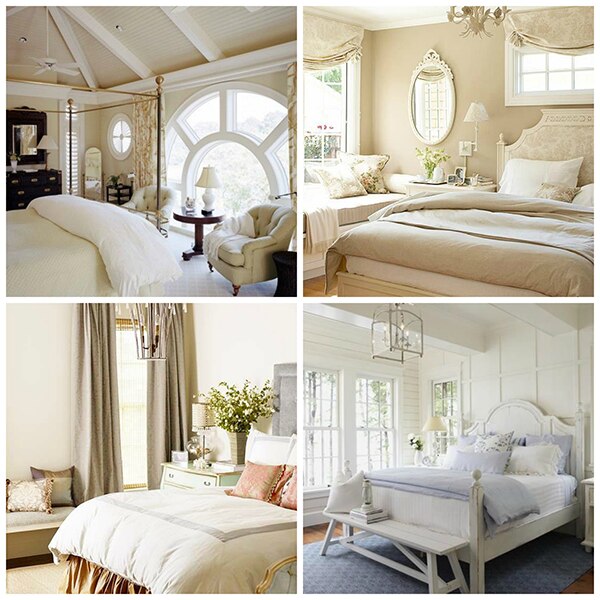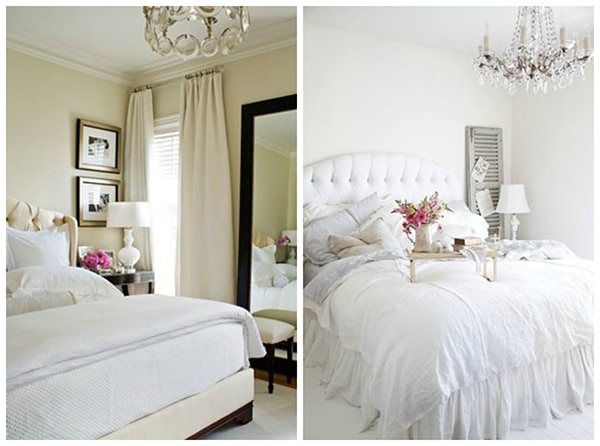 Create the relaxing haven you've always dreamed of and see how the quality of your life vastly improves. With just a few key upgrades, you will be unwinding in your soothing sanctuary in no time.