Plush, Opulent, Luxe. When I think of velvet, these words are the first to surface. Unfortunately, they are quickly followed by stuffy, dated, and seasonal. After the fashion industry recently experienced a resurgence in velvet attire this last fall/winter, I've found inspiration to alter my train of thought. I am a strong believer in flipping the coin and changing the way we view things, so in that spirit I will show how to introduce velvet into your home in a fresh, modern way. Goodbye stereotypes, hello gorgeous!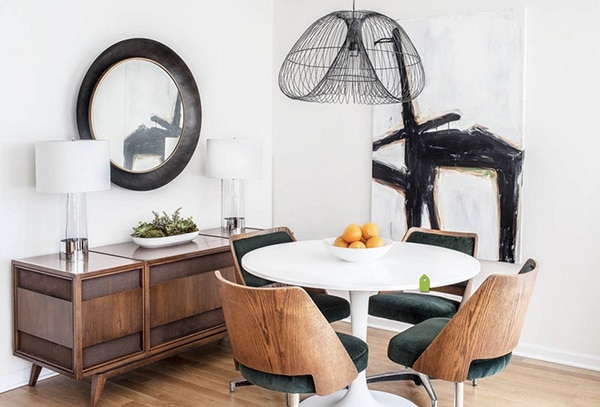 Focal Points
Gaining a fresh perspective on a once negatively stereotyped style element is just one of the many reasons why I love interior design. When midcentury modern design resurfaced en masse, a handful of years ago, the popularity of velvet furniture started to take hold. Limitless possibilities abound when designing with velvet if you are wise about placement and maintain restraint.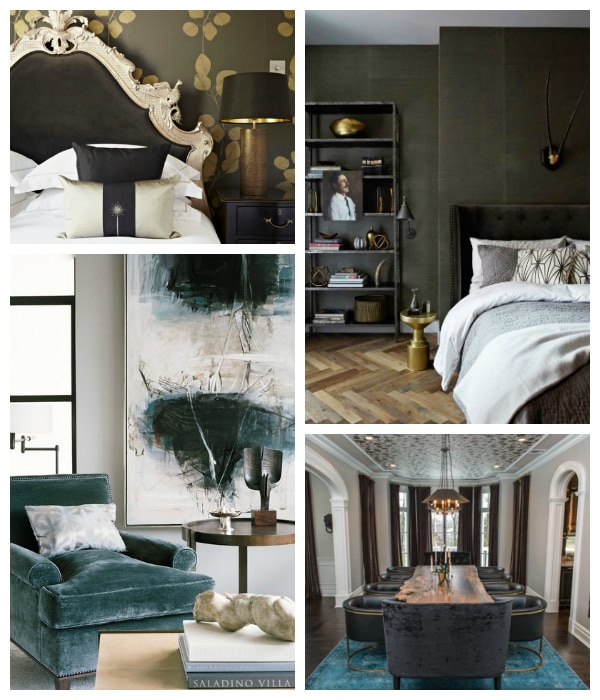 Direct the focus of a living room with a deep tufted loveseat or taut pulled modern wingback chair. Add a pop of interest to your dining space with velvet dining chairs, in either fully upholstered parsons chairs or a simple cushioned bentwood. Create a traditional finished look with identical chairs or modernizing with a select few that are uniquely different than the rest.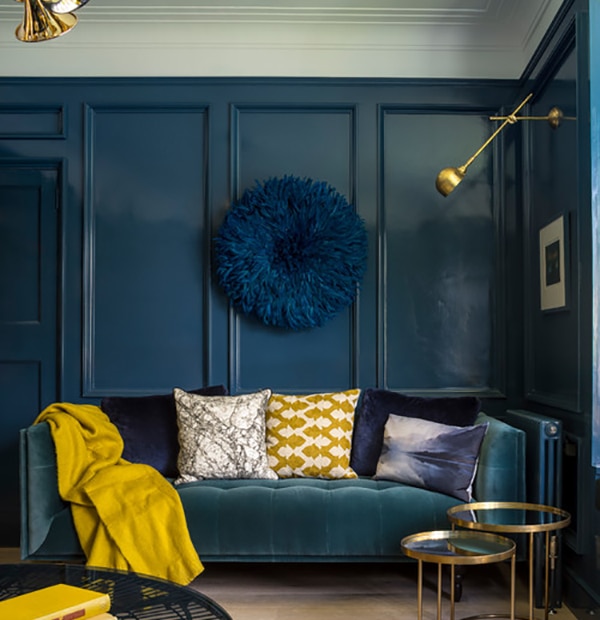 My favorite way to create a showstopper space is a bit unconventional but packs a wallop: velvet walls. Dress a small space in velvet wallpaper; think hallway, small reading room, or den but keep in mind that the opulence of this fabric can be overwhelming when paired with equally luxe fabrics.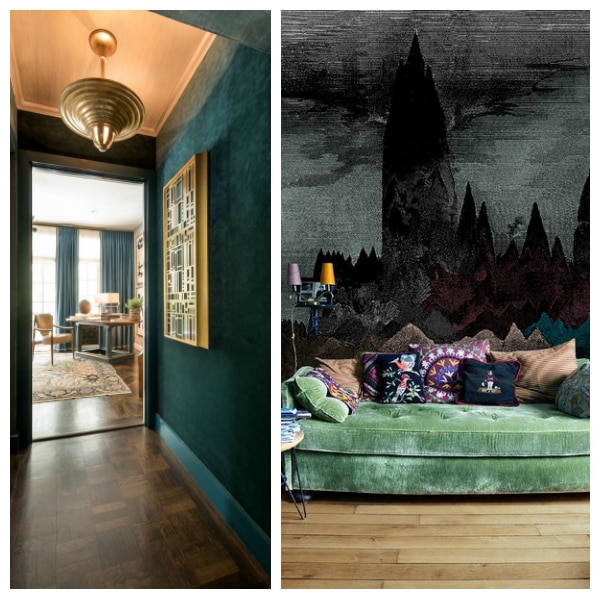 Unconventional Seating
Another way to introduce a little flair to a room is by adding velvet to unconventional seating. Replace your coffee table with a velvet upholstered ottoman, add additional seating to a bedroom with a velvet bench at the foot of the bed, and jazz up the entryway with a few velvet stools that encourage your guests to take a seat, remove their shoes, and get comfortable. If you are looking for a grand, impressive show of velvet, add a floor-to-ceiling wall to banquet seating or create a focus wall in a dining room.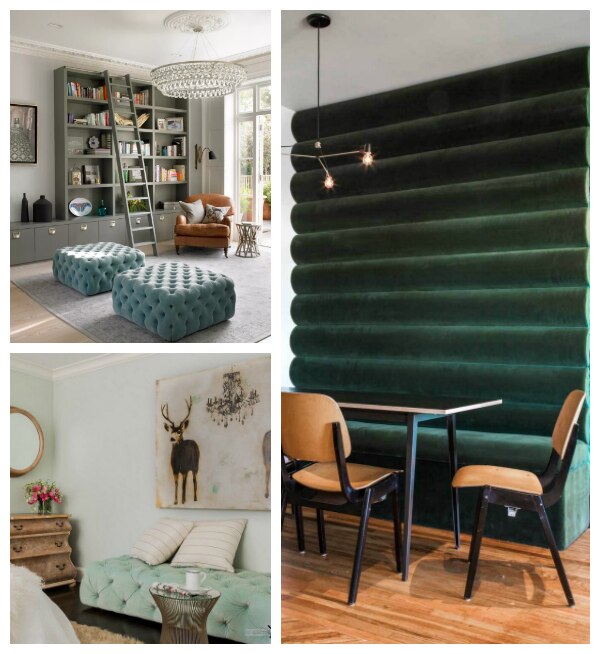 Small Touches
The final touch of velvet is by far the easiest in both concept and on the pocketbook. Keep it simple, clean, and minimal but still create impact by adding a few pillows to a sofa or loveseat, or stack velvet floor pillows to create a cozy seating area, dress the bed with a comforter or duvet, or drape a chair with a throw blanket. These modest applications of velvet can be all a room needs for a little something extra to keep things interesting and lush.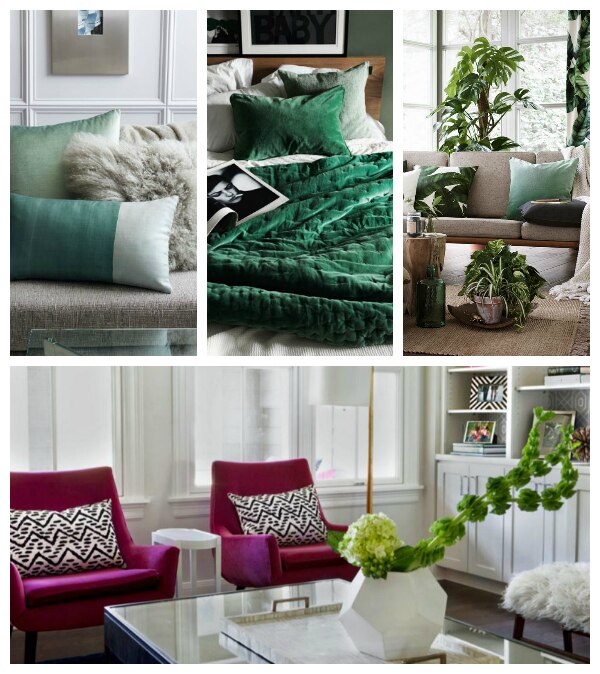 Windows
The days of heavy drapes have been pushed aside to welcome open, light, and airy windows. We live in an age that is all about inviting the outside in and enjoying an unencumbered view. Heavy velvet drapes are notorious for weighing down a window and in the majority of cases are best left to historic homes and period themed rooms. To complement velvet in a room, dress your window in fabrics that are constructed from fabrics considered more casual. Drapes or roman Shades in cotton or linen, natural woven shades, and natural or painted wood blinds are all excellent choices. Simple window treatments set the stage when using this cushy fabric.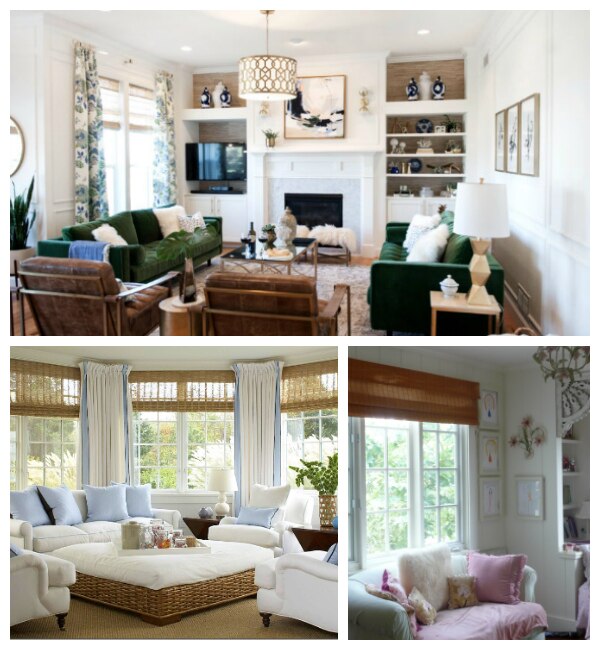 The opulence of Louis XIV is a velvet era to remember but not replicate. Velvet in our modern design is soft and luxe, not overstated or gauche.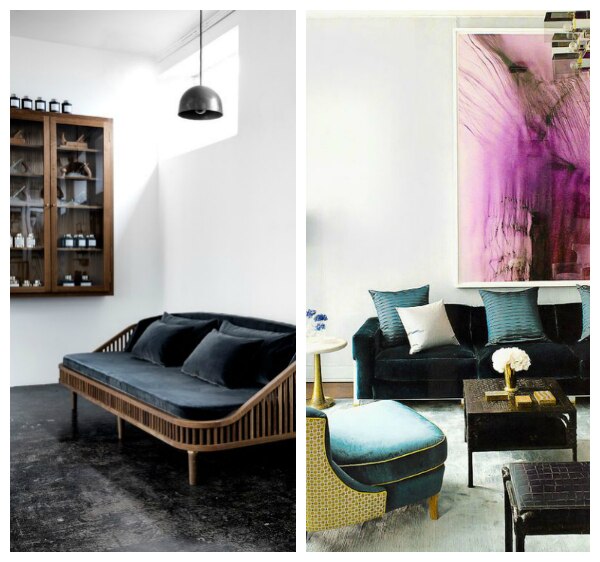 It's like Effie Trinket says in The Hunger Games, "Everything old can be made new again." Velvet can be fresh and chic. Open your mind, let in the light, and add a little velvet cush to your life.