The New Year is a time for reflection and change. We begin plotting what needs to be done better in the future by creating resolutions and breaking bad habits. I like to take this time to assess any completed home projects and start etching out which renovations need to be done within the next year. Evaluating my personal growth as a mother, daughter, wife, and friend allows me to give myself a pat on the back for a job well done and leave room for any improvements. With so much thought going in to renewal, it is also a good time to give thanks to loved ones for being a part of your past. Ringing in the New Year with close friends and family by hosting your own Sparkling New Year's Eve Party is a great way to welcome a year full of new memories.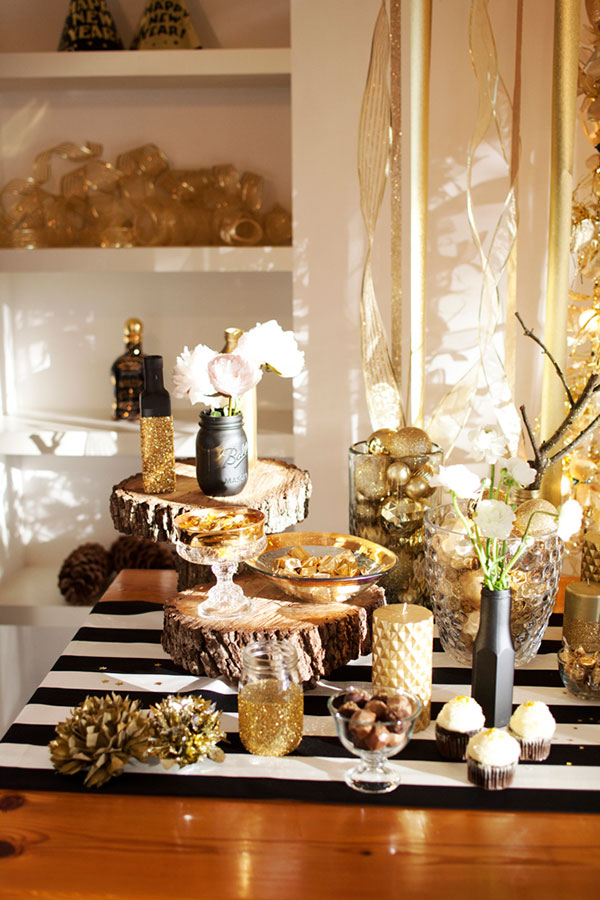 1. Decorations
Fireworks and confetti give the New Year a sparkly, shimmery vibe. Decorating your home with gold and silver accents will be sure to give your party a festive feel. Fill your home with fabulous glittered lanterns, gold balloons, and sparkly candles. Make sure you put away Christmas décor ahead of time to focus the theme on the fresh, new year.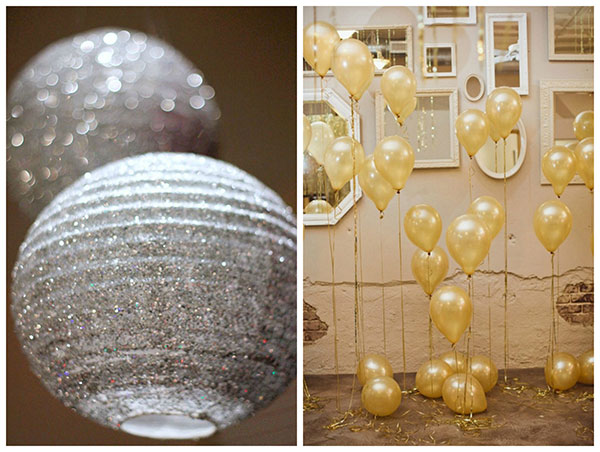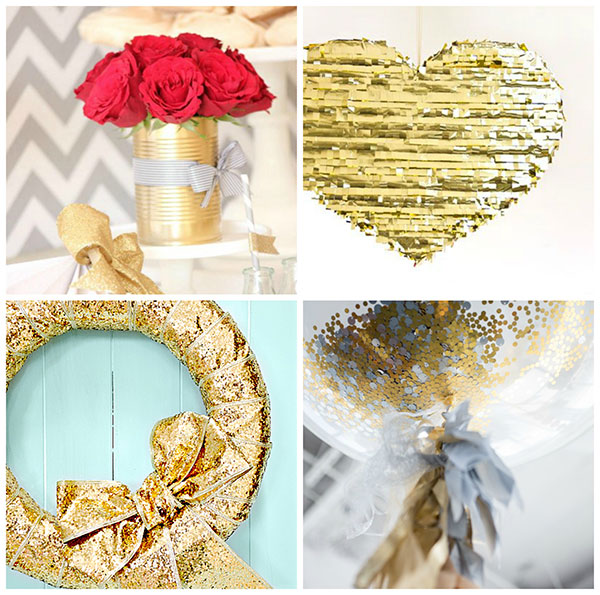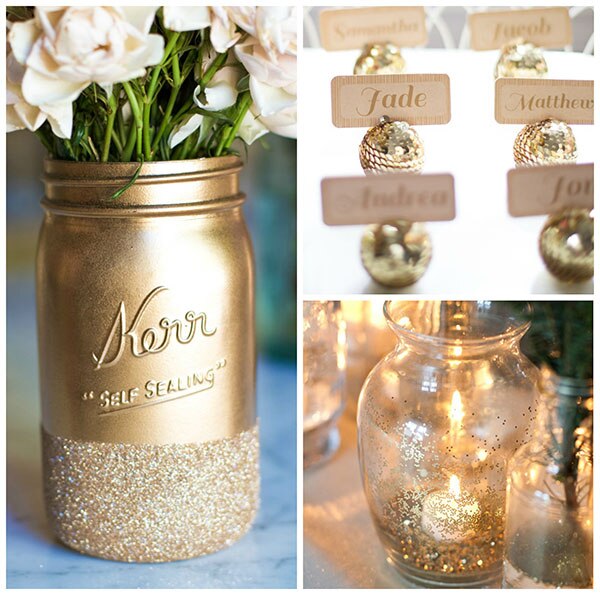 2. Entertainment
Music is always a must to set the mood right and to avoid any potential awkward silences. Plus, who doesn't want to dance their way in to 2015? Create your own playlist or whip out that vintage record player as a conversation starter. Include a game corner with board games or a DIY photo booth and watch your guests have the time of their lives.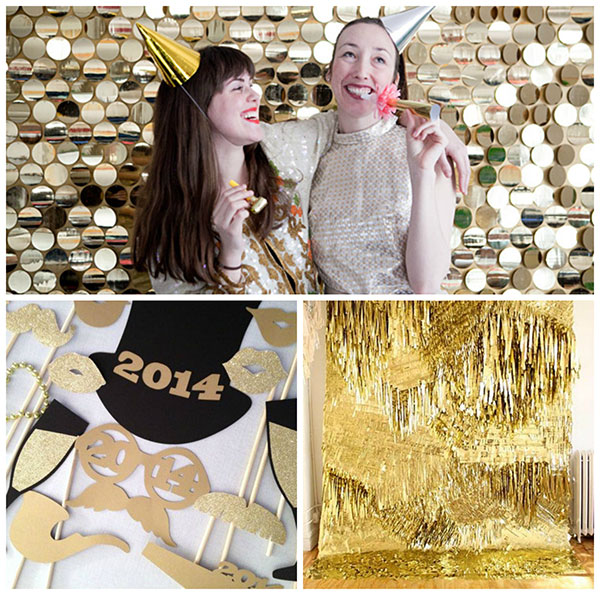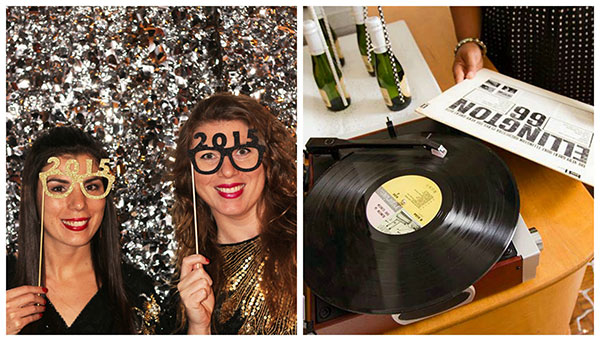 3. Accessories
Cliché as it may be, a New Years party would not be the same without a picture perfect party kit. Classic accessories like hats, noise makers, horns, and confetti will help ring in the New Year with style! Adding a special DIY touch of sparkles and glitter to accessories will help make your party one of a kind.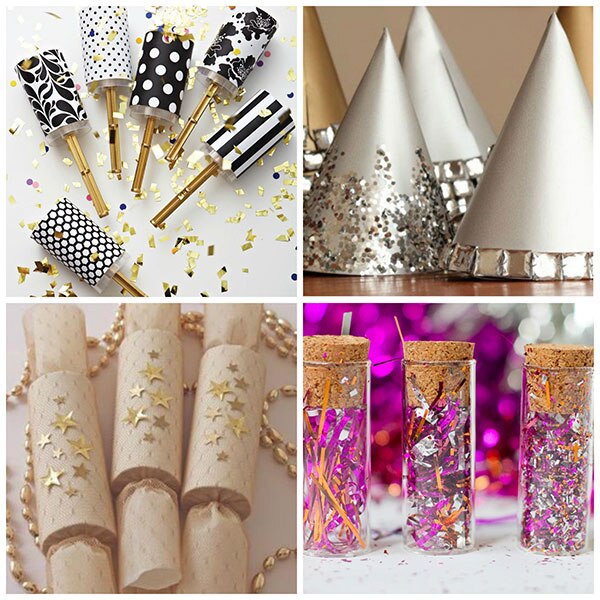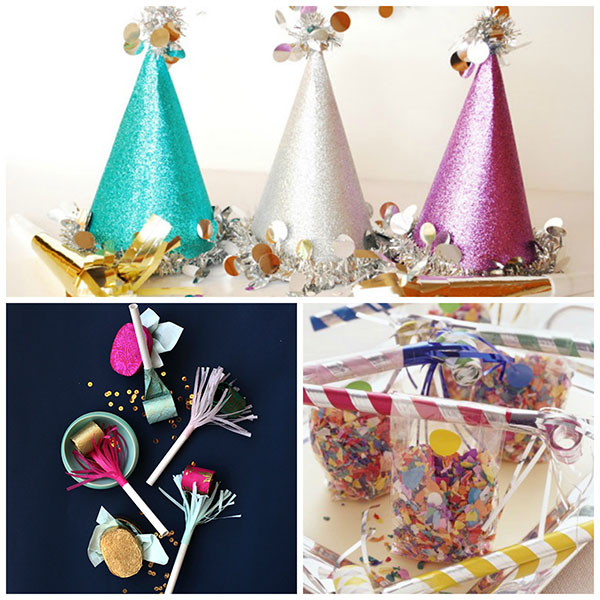 4. Hors D'oeurves
Instead of providing a huge feast for guests, it is better to offer a buffet full of hors d'oeurves for late night snacking. Include dips, skewers, and desserts to satisfy any craving your guests may have. Make snacks extra festive with edible sparkles, ball drop cupcake toppers, or champagne inspired recipes.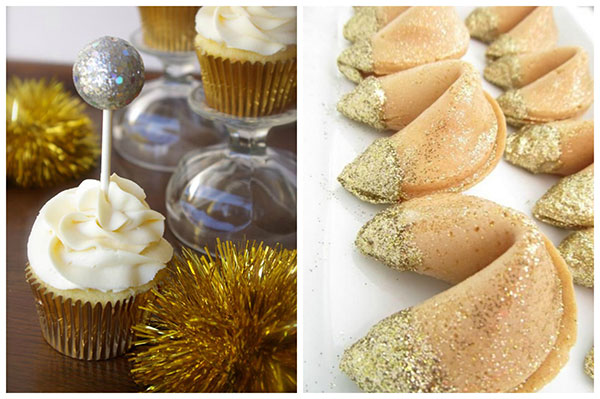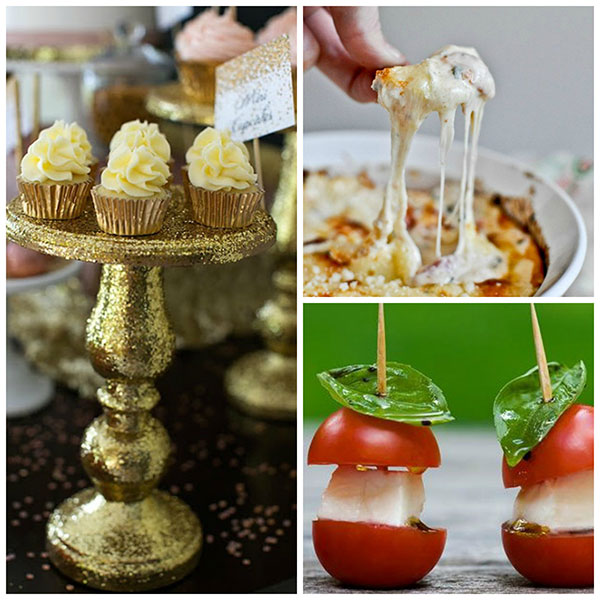 5. Drinks
Grab enough bottles of champagne or create a large batch of your favorite cocktail. Water and other non alcoholic beverages should be available for designated drivers or non drinkers. Make sure you have plenty of champagne flutes for the midnight toast! Set up a cheery bar cart or pop in a drink topper if you're feeling extra creative.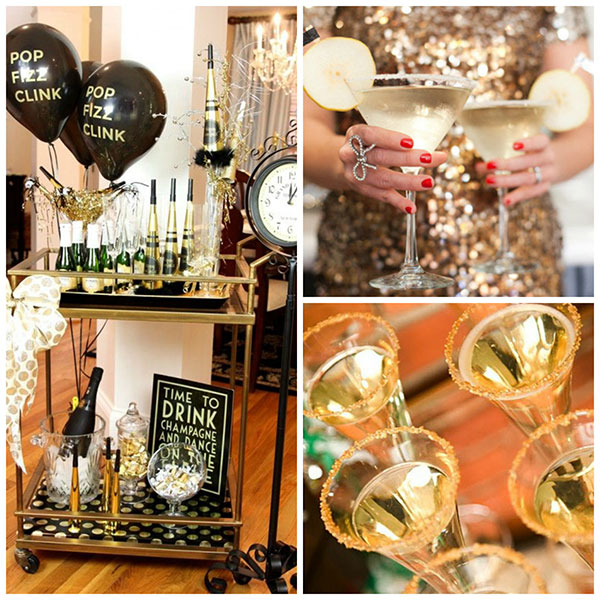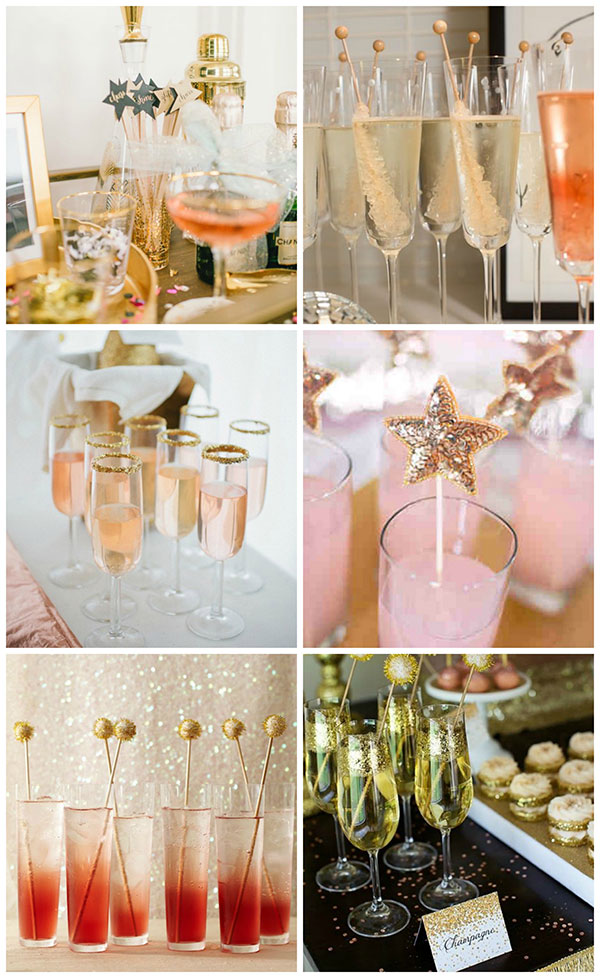 6. Midnight Toast
When the clock strikes 12, everything you prepared will finally merge together. Throw confetti in the air while you toast to the New Year with your loved ones. Nothing compares to the exciting feeling of embarking on a New Year's journey. Follow these simple steps for a sparkling New Year's Eve party and we promise you will start the year prepared for revival. Five, four, three, two, one…. Happy New Year!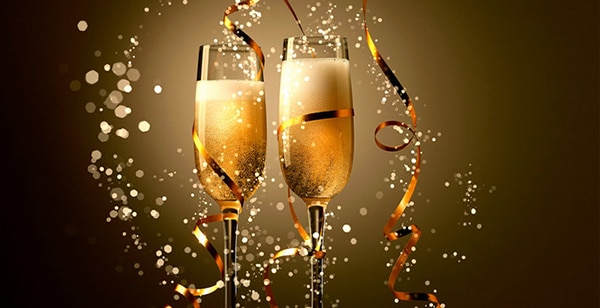 Sources: Glee Projects, Chickabug, Soho Sonnet, Oh Happy Day, Temecula Wines, Harlem Condo Life, The Sweetest Occasion, Country Soldier, We Heart It, The Nest is Best, The 36th Avenue, HGTV, KJ Blog, Clever Marten, Snap Den Photo Booths, Paige's Party Ideas, Recipes and Me, How Sweet Eats, Good Life Eats, The Glitter Guide, Pretty My Party, Maybe Baby XO, House Hunt, DIY Ready, Amazint Places on the Earth, Modcloth.