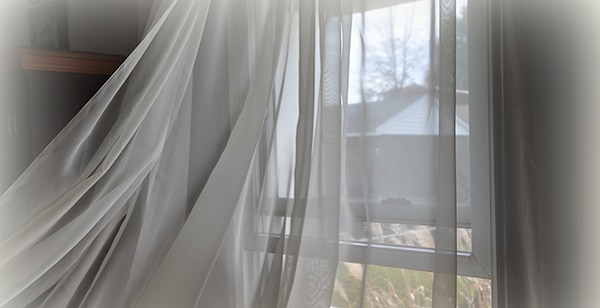 Windows tell many stories as life passes through these enlightening spaces that fill up our homes. I am always intrigued by a few special ways that our friends here at Blindsgalore have creatively solved an unusual window quandary. Since we specialize in
custom window treatments
and have the expertise to tackle all kinds of problems, we love to find unique solutions.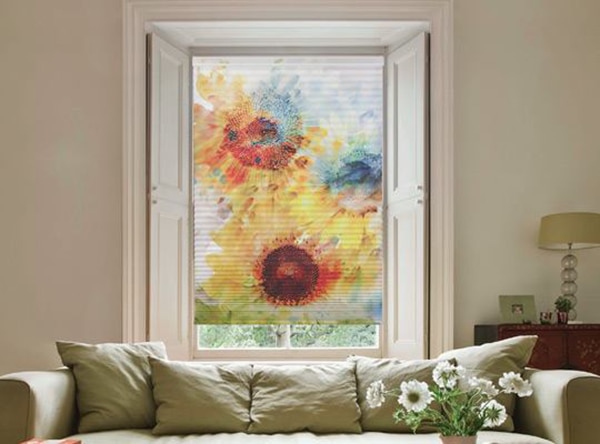 Blinds For Birds
One of my favorite window stories revolves around blinds for birds! Yes, birds need protection from the summer sun and the chill of winter, let alone stalking critters trying to find a delectable treat. Kathy, in Northern California, has an aviary of 45 birds, attached to her home where rain would drip in and the heat and cold would seep in and her special birds were too precious not to have a perfect home to live and breed. Blindsgalore to the rescue with custom window treatments for her aviary.
Kathy started out with 2 English budgies and her ever-growing family of birds are now warmly ensconced in a specially customizable room of their own, outfitted with blinds that are raised and lowered each day. Kathy prides herself on providing the best and most comfortable environment for her birds and the new babies she raises (at last count, she had 30 new babies in the nest). She enjoys the hard work and effort to pamper her birds and people all over Northern California, Colorado, Nevada and even New York come to buy her baby Budgies. Birds, too, like to live, chatter, sleep and nest well.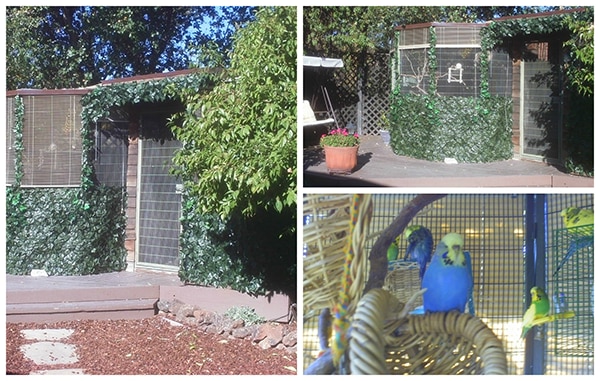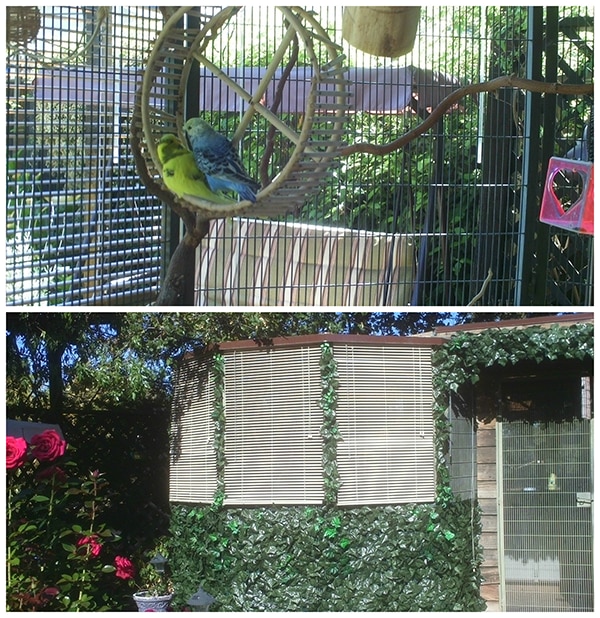 Blinds for Yogees
Yoga devotees surround themselves with a calming grace and nothing should interfere with the solitude that pervades a yoga studio. This particular yoga studio was not allowed to use any brackets or metal that would detract from the quiet that was needed. We used "Simple Fit Shades" that just pop into a window. No tools are required; all you do is push a button and your shade seamlessly "pops" into the window frame. These windows are spare and clean, no holes or hardware was needed so the serene esthetic was preserved. By side mounting the Simple Fit Shades, a beautiful presentation resulted, in addition to the soothing turquoise color, enhancing peaceful poses and mantras.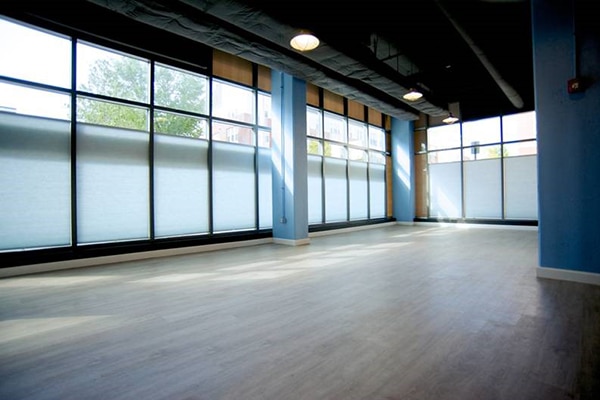 Blinds Your Way
Another favorite way to treat your windows is with a graphic personalized blind that is totally your own creation. You may send us a personal prized photo, or an original drawing or your child's masterpiece or a logo from your company-really we can print anything on a blind that resonates memories or creates a brand or advertisement for your business. A few of my favorites are in the Tattoo Parlor, "The Vishuddha," in San Diego, our hometown. The owner created an original tattoo design that we printed on a window screen that he uses for privacy in his design shop and, of course, to display his phenomenal artistry. Just in case your are not up on your yoga Chakras, Vishuddha is the fifth Chakra that rules speech and our creative expression to maintain balance which encourages us to be authentic and find our personal essential truth. Mmm, is Yoga trying to tell us something through what we put on our windows?
As Yoga celebrates our inner beauty, another beautiful window treatment was for a group of beauty salons in Chicago that extolls outer beauty. Gorgeous models decorate these extravagant store-front shades for the grand opening of their luxury beauty salons that provide services and boutique beauty products. Wow, what a unique way to convey your brand.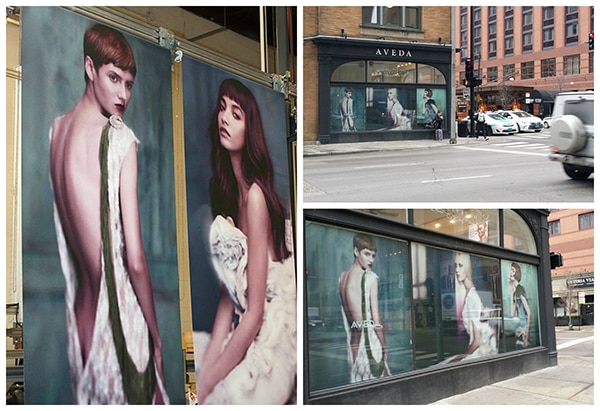 I have one more creative personalized window treatment to share that deals with some of our more daily needs. The "Eye Care Group" in Indiana says it all on their incredible photos of customers wearing glasses. Did you know that a window treatment could be such a powerful décor addition for all to see.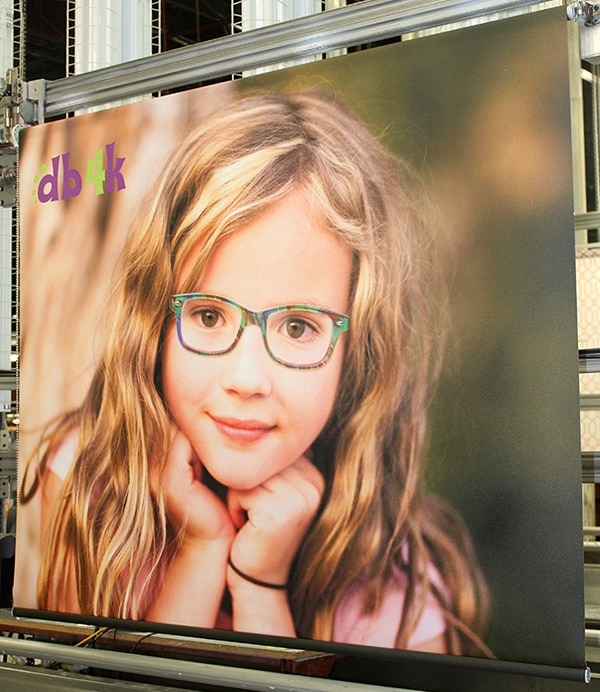 Now, you know that windows are truly an illuminating space to fill up with endless design possibilities!