As a San Diego-based company, we are proud to announce the creation of a vibrant, new mural at Just Peachy in Leucadia. This market sells local, farm-fresh fruits and vegetables. The mural, painted by artist Wyn Di Stefano, features a beautiful orange tree grove with and a couple of cantaloupes in the foreground as a nod to my father. If you're ever in the area, we encourage you to visit the artwork at 1354 North Coast Hwy 101, Encinitas, CA.
The Artist and The Inspiration
Wyn Di Stefano, a talented artist and muralist, was the creative force behind the beautiful orange tree grove mural at Just Peachy. Wyn's works have been exhibited throughout California and beyond, including public and private murals and scenic art in various cities such as San Francisco, Los Angeles, Berkeley, San Diego, San Jose, Seattle, and even in Cauca, Colombia. He received his Bachelor of Fine Arts degree with a focus on painting from the San Francisco Art Institute, and has been the recipient of the Ivan Majdrakoff Art Materials Award in 2016 and 2017.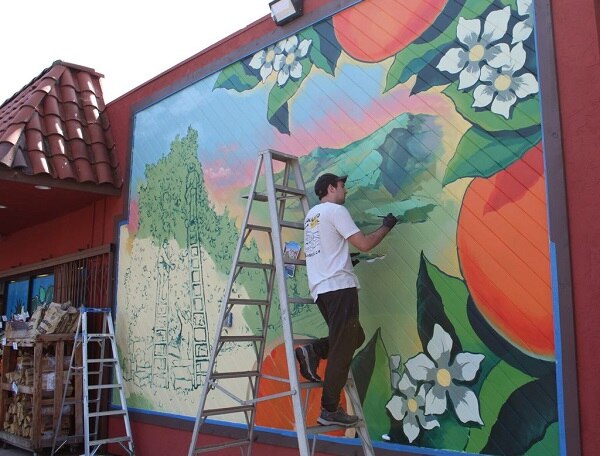 Wyn's style is characterized by its vivid colors and attention to detail. He creates works of art that are inspired by the natural world and the beauty of everyday life. For the orange tree grove mural at Just Peachy, Wyn drew inspiration from San Diego's vibrant culture and history. The mural captures the essence of San Diego's long-standing tradition of agriculture and the beauty of its coastal landscape. The oranges, trees, and farmers harvesting the fruit all pay homage to San Diego's agricultural heritage, while the vivid colors and intricate details highlight the beauty of the area's natural scenery.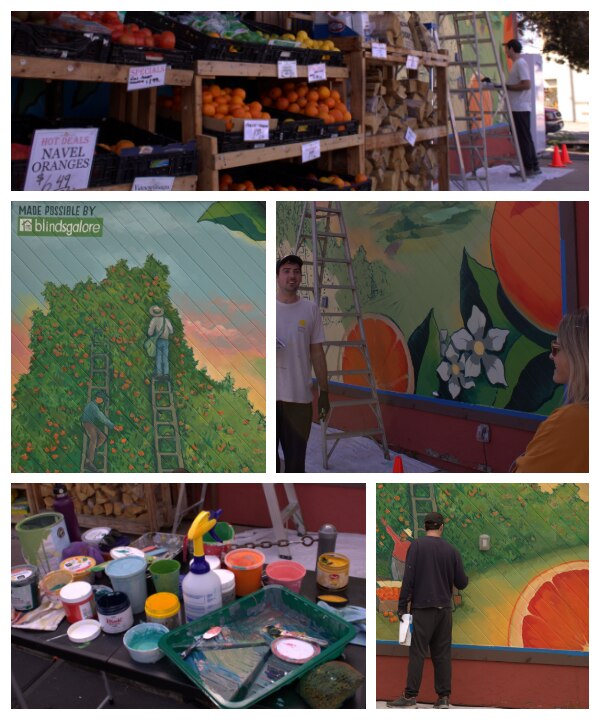 A Proud San Diego Company
As a proud, woman-owned company celebrating its 25th year in business, and San Diego locals, we are committed to supporting local artists and celebrating the city's vibrant culture and history. We partnered with artist Wyn Di Stefano to bring this beautiful work of art to life and to pay homage to the long-standing relationship between agriculture and commerce. One that relates to my own life experience. With my daughter Alissa Walters (our CEO) at the helm of Blindsgalore, our commitment to excellence and empowerment is reflected in all we do.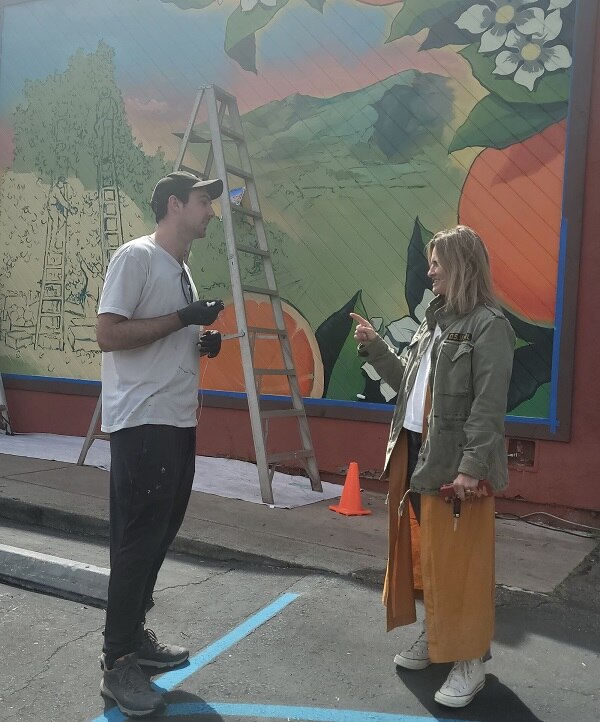 We encourage anyone who is in the area to visit Just Peachy (located at 354 N Coast Hwy 101, Encinitas, CA 92024) and see the mural for themselves. It is a beautiful work of art that captures the essence of Southern California beauty. We are thrilled to be a part of this project and look forward to supporting more local artists in the future.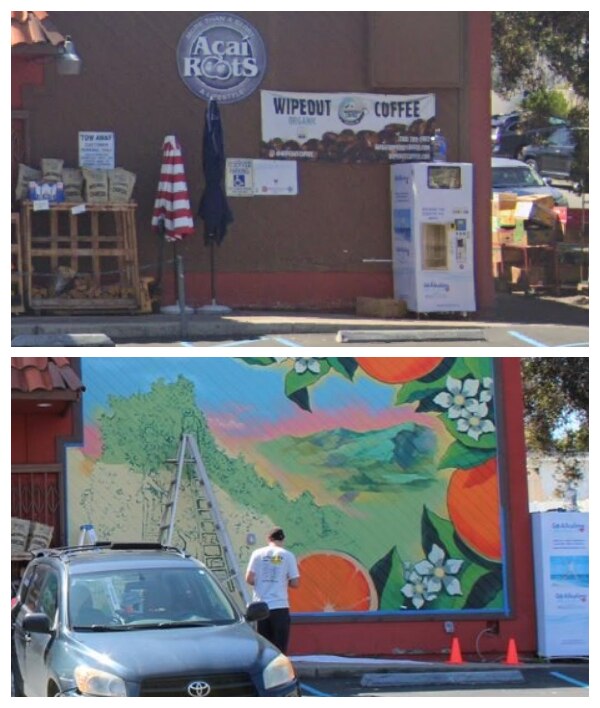 See more of Wyn's work by visiting or follow him @wyns_art