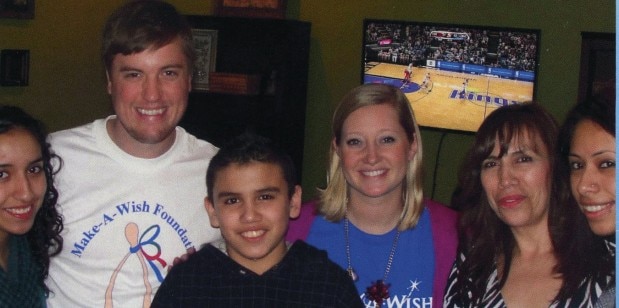 We at Blindsgalore enjoy those rare opportunities to give back to the community and help those in need. We recently teamed up with Spring Windows Fashions and Make-a-Wish Foundation to make a young boy's dream a reality for some serious home decor design upgrades.
Rafael Jiminez, a 14 year old from Chicago, lost the ability to participate in outdoor activities when he was diagnosed with Lupus disease and Juvenile Rheumatoid Arthritis. Longing to play with his friends, he hoped for the ultimate home entertainment center so that his friends could play with him in the comfort of his home.
Together,  Blindsgalore and Make-a-Wish Foundation made it all happen and Rafael's wish came true earlier this Spring!
With a brand new 3D television, home surround sound system, PlayStation 3 and a modern decor room for it all to go in, Rafael's living room turned into a state-of-the-art entertainment center. (See the transformation below)
We are inspired by Rafael's strength and determination and wish him and his family all the best.