Coral is a color that I believe is under appreciated.  It gets upstaged by bright pinks, flashy oranges, and is often associated with the beach.  But I say throw out those ideas and fully embrace what Coral has to offer.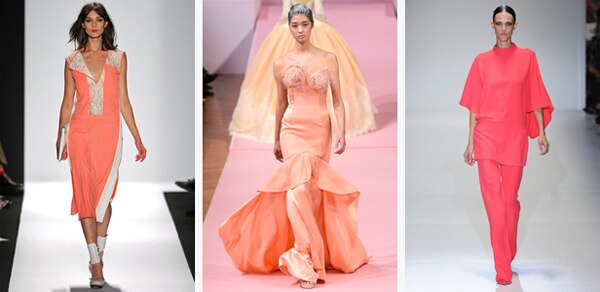 Spring 2013 fashion showcases a heavy dose of Coral.  It is feminine, yet bold and can be paired with blacks, whites, grays, blues, and browns.  It is a welcoming color with feelings of warmth and elegance.  I absolutely love how this seemingly soft color can make a statement.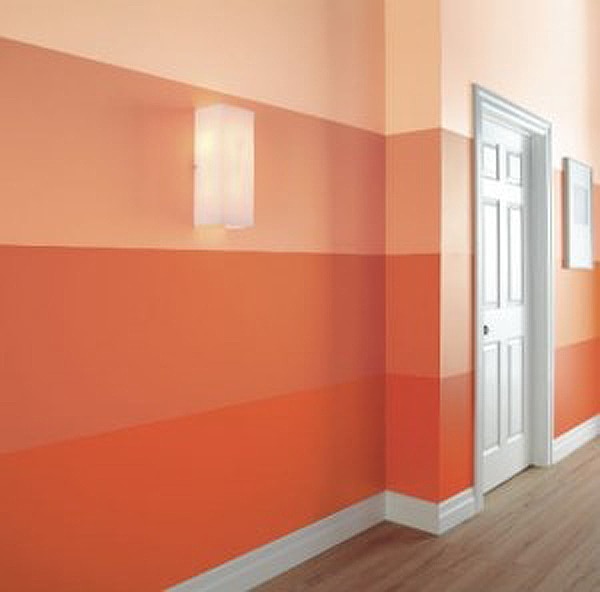 When it comes to using coral in your home, don't be intimidated by its bright tones.  Coral comes in hues from light to dark.  Some are tinted a little more orange while others look pinker.  Whichever you choose, there are plenty of ways to play up the perfect shade for you.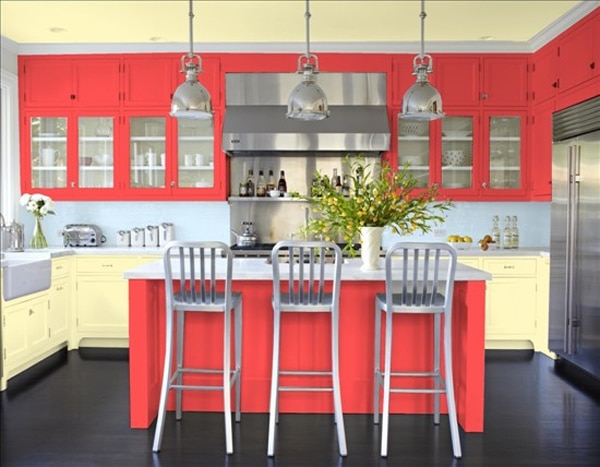 Be bold!  This pink toned coral paint adds playfulness to this sleek and modern kitchen.  But, if you can't take that giant leap try using coral more subtly.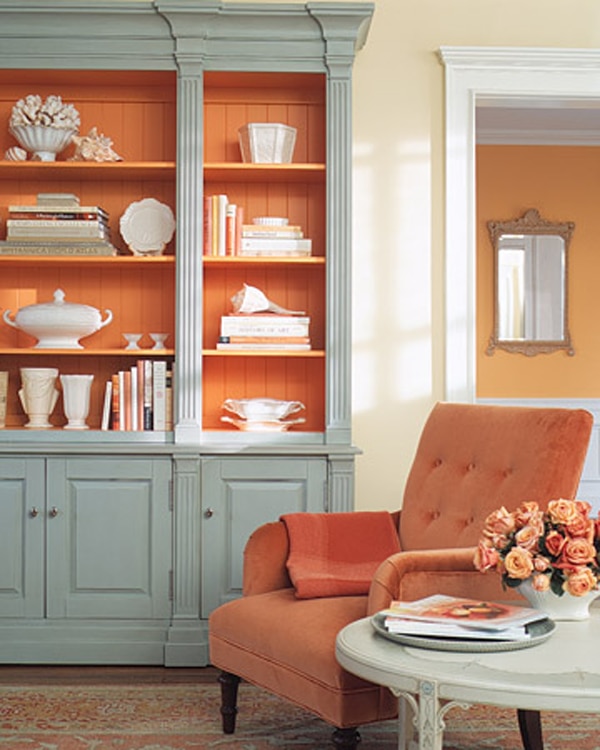 These soft tones still pop inside this antique blue bookcase.  The matching coral chair accentuates the paint and ties the look together.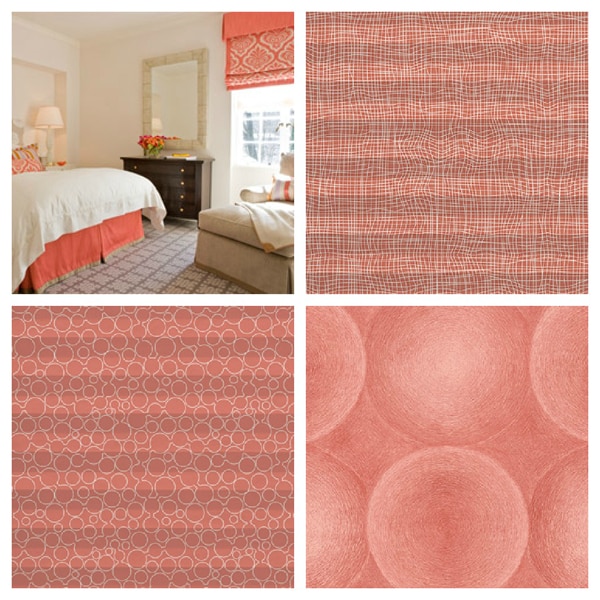 Coral window shades add a cheerfulness any sleepyhead can enjoy.  Our Blindsgalore Simply Chic and Expressions cellular and roller shades will do the trick.  Blindsgalore offers different hues, patterns, and textures to make sure you get the right window treatments for your room and personality.  These modern designs will add a whimsical feel to your home, so be prepared to take on the day with a smile on your face!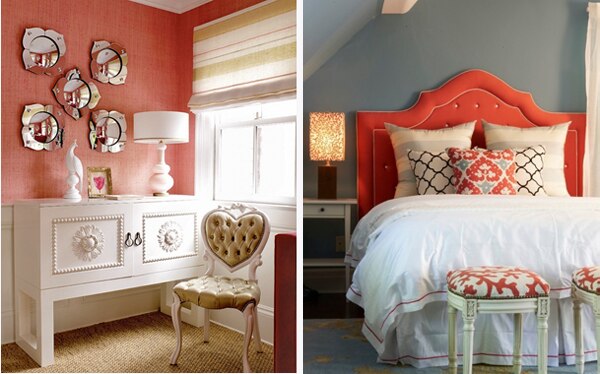 Using coral with neutrals can really turn your room from unnoticeable to standout.  Both these hues, light and bright, still pop when paired with a white.  Another plus is that both these colors play off each other.  The coral grabs your attention and makes the whites look extra crisp and bright.

Not ready to dive all the way in yet?  Then don't forget about accessories.  Adding a coral pattered pillow, lamp shade or bright mirror can really add sophistication and fun into your home.
So, find the perfect shade for you, because coral just isn't for the beach anymore.  One splash of coral and you will instantly feel the happiness and elegance in your home.