If you are still languishing on the beach, on your deck or Indian summer is continuing to spread sunny days, don't let these last tranquil moments cloud your thinking. Fall arrives with so many surprises when this bittersweet time turns our feelings inward. I don't want you to be caught unaware of the new fall trends to spice up your home. Many of these ideas are simply some twist and turns of all of our design favorites, but just mixed up to make them seem new. If none of these spark your imagination, you can always snatch a fistful of harvest wheat, an array of heirloom pumpkins and squashes and a clutch of crimson maple leaves to scatter throughout your home to change up for a feel of fall.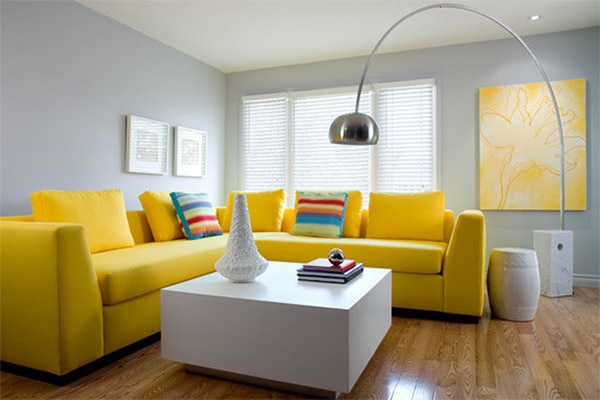 Be Bright And Bold
Just like this season of vibrant colors, fall home decor is all about boldness and creating an exciting palette to mirror the colorful change of the seasons to diminish the unruliness and clamor of the outside world. Be brave and go for a bright touch in a big way or in nuanced blushes of tone. Don't settle for muddy colors but think in high contrast to pulsate a room with feeling.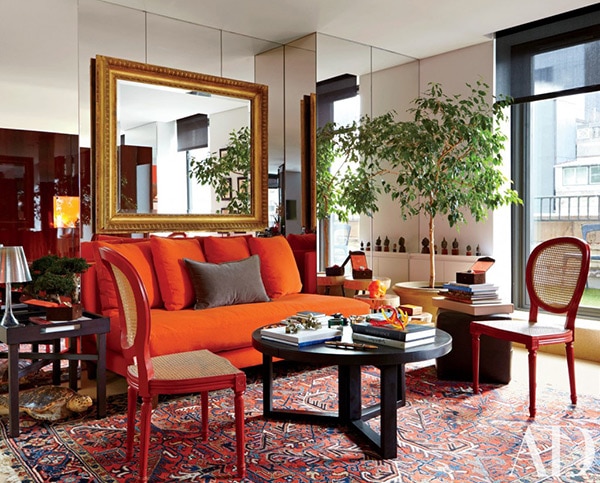 Dark colors are forcing their way into our homes. Although navy blue is always classic and goes with everything, this fall think navy in big, broad strokes. Paint wide stripes on a wall or go for an oversized velvet blue couch or armchair. Don't be afraid to pair navy on navy for a vivid look to amp up any room with drama.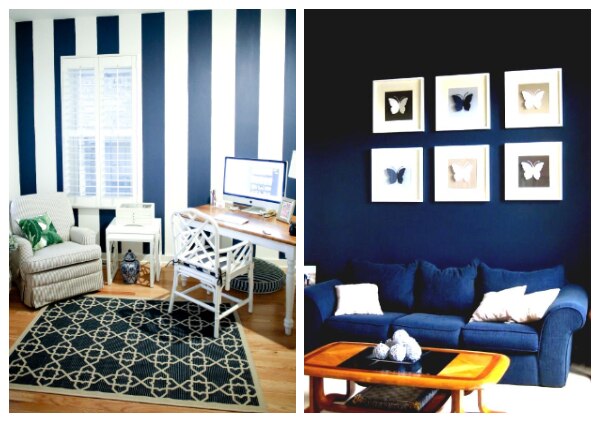 Black and especially glossy black is the ultimate choice for adding an explosive touch and can be paired with navy for an ultimate look of glamour. This fall is all about vivacity with colors that express your personal style. Energetic accessories will also work to add high contrast to your space, if just a touch of brilliance is is all you need.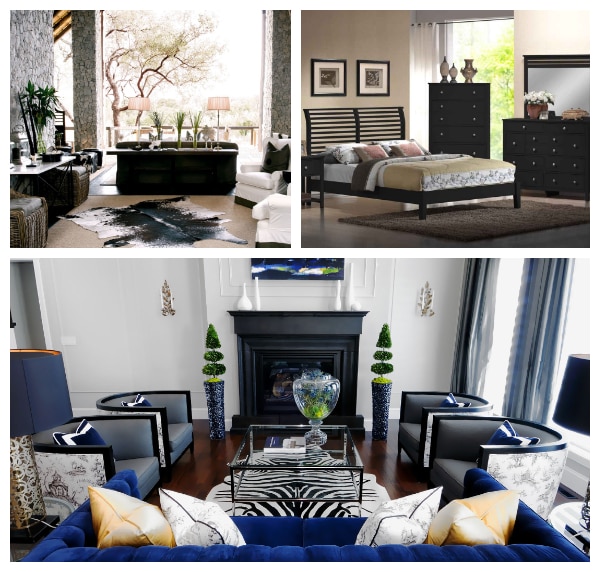 If rooms full of zest frighten you, stick with neutrals but create some fall spirit with lots of texture and lively shapes. Woven woods on your windows are an easy fall upgrade to boost the depth of character in a room as the natural, organic look of handmade materials intensifies depth. Bright patterns swirled on your window treatments are another way to create an exciting room.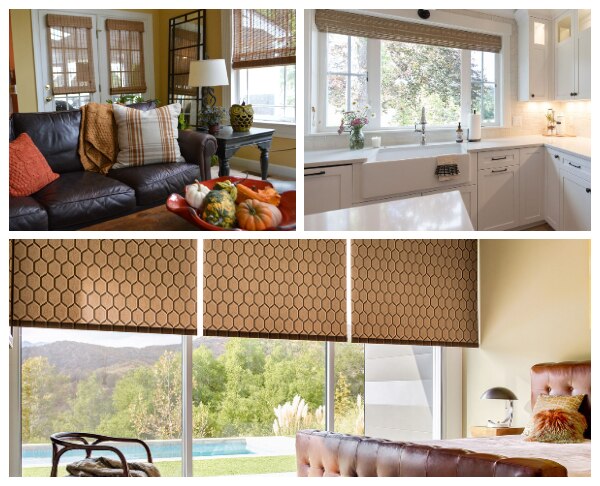 Be Personal and Curated
Stay away from the over-decorated look that does not resonate with your personal style. More than ever this season's trend is to pick the things you love that tell the story of your life. After all, this is your home where you should be surrounded with comfort and good feelings.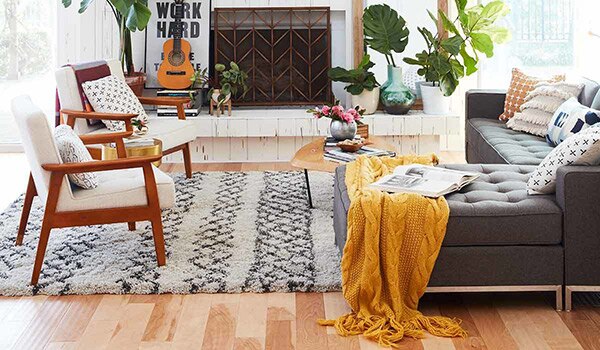 Gallery walls full of a theme that connects you to memorable times or showcase personal collections continue to be a strong decorating trend. The best gallery collages are ones that are curated with interesting shapes, arranged artfully with a precise eye to engage interest. Family photos- vintage and new, quirky mixed with solemn or just an array of your favorite photos, always create an occasion to initiate memories and storytelling. Other ideas for a wall grouping can be an assortment of artwork of your children through the years, a collection of maps or vintage postcards or a wall of textured baskets. Choose any motif that has a meaningful significance to showcase your personal journeys.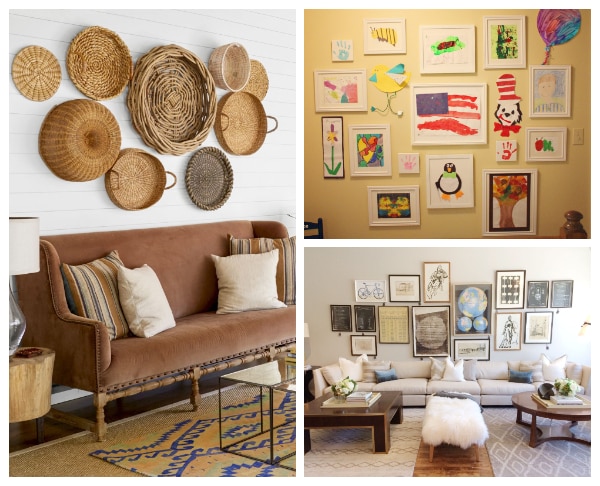 Accentuating the uniqueness of your home is further enhanced by mix and matching styles and genres. Don't be afraid to just let it go and not be restrained by thinking you have to follow the trend of the moment- farmhouse or industrial chic or bohemian or whatever the design magazines are promoting. Just be you and style it your way.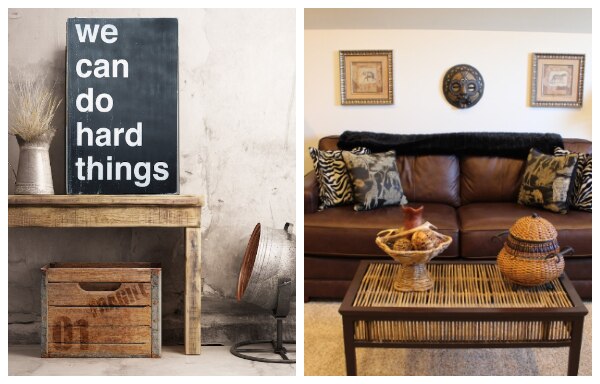 Make It Your Own
Expanding on creating a home, not a house, here are a few more ideas to be on trend this season as we prepare for all the upcoming family celebrations that fall anticipates. Be curious about adding accessories that are hand-crafted which reflect the human touch. A hand-thrown pot or vase or a glass-blown bowl can be the centerpiece of a new fall tablescape. Craft fairs and flea markets are my favorite places to score that perfect one-of-a-kind piece that sets this upcoming mood. I just landed a large set of moose antlers that I mounted right above the living room fireplace-a showstopper for sure.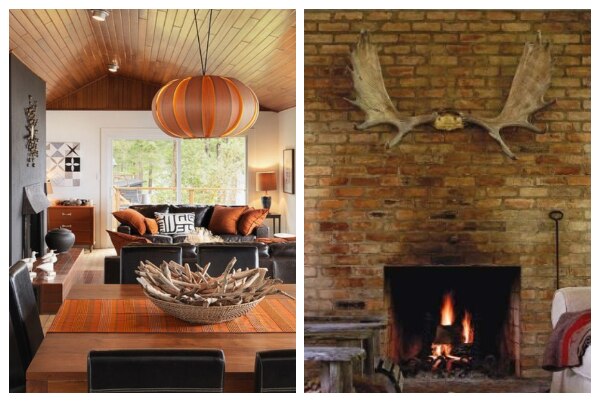 Now is the time to be on the lookout for all the fall elements to fill up any bare spots with the spices and colors of this season. You know what they are.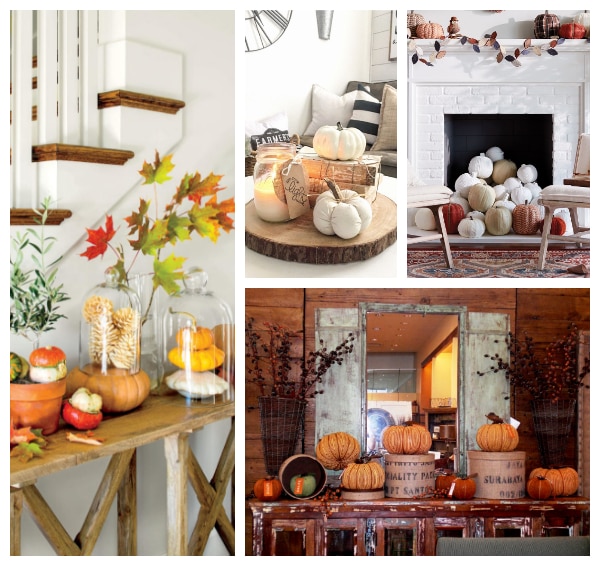 Adding a bit of luxury is still popular with faux-fur throws, soft-knit pillows and any plush or comfy items to entice you back to the indoors as the season turns down with a bit of chill in the air. Yes, it is time to snuggle up. Pick and choose among all the velvet or boucle or chunky knits to pile onto your couches, armchairs and bed.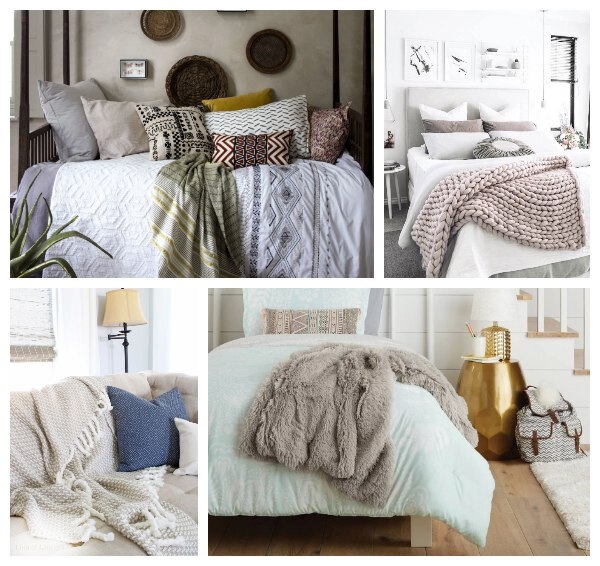 Most of these ideas follow your good sense as your home should mirror what is meaningful to you. As Flannery O'Connor, a famous Southern writer, said: "Nothing outside can give you any place… In yourself right now is all the place you've got." My design motto for this season is to create an outward expression within you.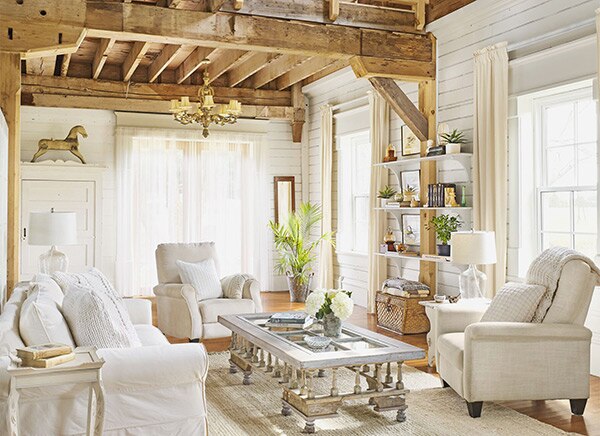 Featured Image: Gacal