Choosing and ordering window treatments can be easy and fun as you select exactly what you want so your windows will shine with the perfect, custom made window coverings that fit just right! Cut down and off-the-store-shelf window treatments often come from a slow boat from China and will be an inexact fit, flimsy and lack style. If you start off thinking about a few important things, you will be much happier and your decision won't be fraught with worry.
At Blindsgalore we will guide you every step of the way with our Blind Builder and you can see your window come to life. If you are a bit unsure of how to begin, here are 5 tips to consider before you get overwhelmed with all the choices to give you confidence to create your perfect window treatments.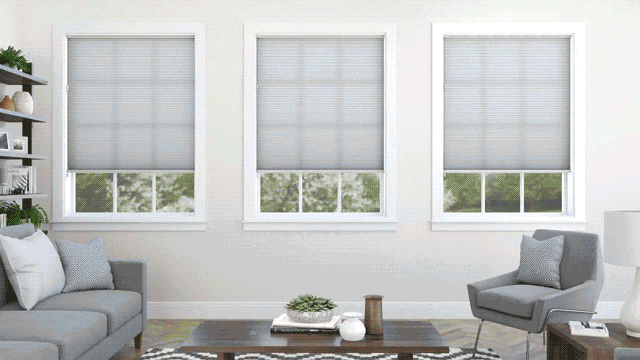 1. Select The Right Type Of Window Covering
I know that sounds like a no-brainer, but spend some time deciding what kind of covering you want. With so many choices available, review "The Ultimate Guide to Window Treatments" to give you the highlights of all the different types of window coverings. Make sure that the design and style all match your window and your particular needs and wants. Each type of window treatment has a unique look with special features and options to match the function and design that complements your home. When you choose a custom-made to order "just for your window," you can be confident of a sure-fit, unique window treatment.
At Blindsgalore, we pride ourselves in curating myriad choices, styles and colors to fit any window, but let me quickly give you an overview of most of our favored types of window treatments.
Cell Shades
Our most popular and versatile continues to be cellular shades for their slim silhouette and " barely there" window covering that come in a panorama of colors and textures.
Woven Woods
Woven Woods are on trend as their nubby and natural look fits any style and adds a casual yet dash of design oomph.
Wood Blinds
Wood and Faux Woods complement any home decor with a classic look and come in a variety of finishes and even textures. If you are like me and always veer toward the "real," choose Woods, but if you are more practical, Faux Woods will never let you down.
Roller Shades
Rollers are another popular choice for a clean and simple look. Let the designer in you go wild, as you will find in our collection a large variety of colors, patterns- small and cute or large and expressive, pale or bold.
Roman Shades
Roman Shades are another favorite for their "designability" to add panache to a room for their graceful folds.
Sheer Shades
Sheer Shades are gaining a following for their ethereal look to add softness but elegance to your windows.
Solar Shades
If you love your view and crave the sunlight but still need shade or light filtering, Solar Shades are just for you. Slim and practical but do double duty by giving you a magnificent view, but drop down at night or during bright sunlight to keep you happy.
Shutters
Shutters are the "creme de la creme" of window treatments if you love their architectural look and always elegant presentation. Shutters never go out of style.
Vertical Blinds
Verticals are a tried and true treatment for patio or sliding glass doors and a go-to for many people to cover a large opening. Remember they are bulky and the slats can clatter when moved, but we have a lot of modern looking textures and colors.
Skylights
Who doesn't love a skylight and I think you are lucky for their magical capturing of the sky. If you need to cover them, you won't be disappointed in our varied options and reminding you to choose motorized or you will have to use a ladder to close them.
Drapery
Choosing drapery alone or paired with another window treatment is easy to design with our many choices. We also have lots of drapery panel options.
If none of these window treatments match your style and or needs, we always have mini blinds. pop- in shades, pleated, RV shades, panel tracks, Sunsails and even awnings.
Yes, we know how to do window treatments and if you can't find it here, let me know.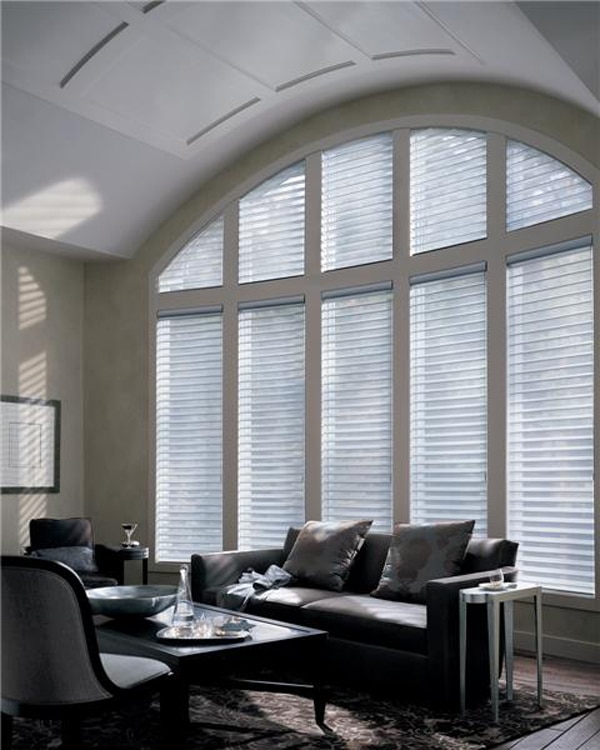 2. Block Out The Light
Check out the light as it flows through your windows and decide if you want the light or need to block it out entirely, or want the option to have both. Don't block out too much sun if your window faces North or your room will always be dark. Look carefully at the backlighting as your window coverings will change through the hours of the day. Many different light filtering options are available: sheer to opaque to total darkening and all the levels in-between. Top down bottom up gives you both privacy and allows light to pour in when you require it. Light levels differ from room to room, so choose carefully.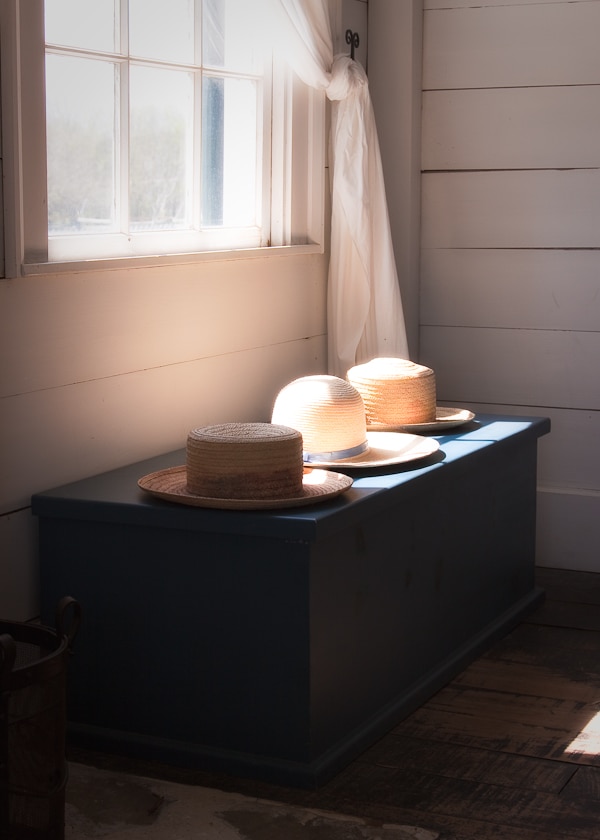 3. Measure Correctly
So many of us are not as precise as we need to be in this task. Always use a steel tape measure to achieve the most accurate details. Please see our Blindsgalore videos and guides on how to measure each and every window. You will be much happier if you follow the exact directions. Remember the old adage "measure twice, cut once." Each window is different, even if it looks the same to you. Be as accurate as you can when measuring.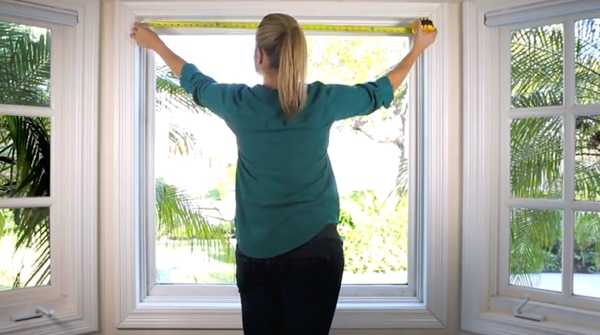 4. Order Samples
I highly recommend you order swatches of all the different window treatments you are considering. Even though we try our hardest to give you the best pictures, there is a lot of variance in which device you are using and the color gradients do not always show the true hue. White is a particular issue as we have so many white, ivory, alabaster, and pearl colors that you really need to match the colors with your walls or molding or furniture. Fabrics have texture and thickness that you will want to see and feel. Woven woods are full of natural, tactile qualities that cannot be replicated on our site. Glossy or distressed wood finishes can be fully appreciated when viewed in your home. We do offer up to 15 free samples of all of our products and deliver them to you speedily. Check out our "Picking Out The Perfect Swatch" blog for more helpful hints.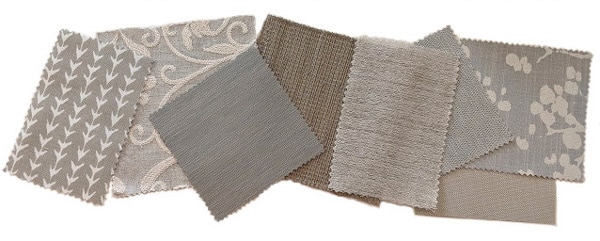 5. Fall In Love
Choose a fabric or color or pattern that you love that complements your decor, especially if you go bold and bright. Window treatments can be dynamic or muted. Both styles are on trend. It is really your personal design statement which can change throughout the different rooms in your house. Pick carefully as there are so many beautiful choices. A change of window treatments is one of the easiest and quickest ways to update, refashion and renew your home. At Blindsgalore we want your home to be inviting and inspiring, a reflection of how you want to live!
You are just beginning a new journey through "a thousand and one ways" to spice up your home. Roll up your sleeves and get out your measuring tape as you shape a new horizon.