Sliding Glass Doors are essentially large windows, famous for their ability to create a seamless pathway from indoors to outdoors. During the day, you can flood your home with sunlight or open the door and let the breeze blow through. However, at night, you will find that covering these daytime beauties with a set of sliding glass door blinds will make a world of difference.
Let's explore all of the different types of Blinds and Shades you can use to cover a Sliding Glass Door. We'll also cover everything from taking measurements to installing and mounting the blinds.

What Kinds of Blinds to Use on a Sliding Glass Door
The possibilities for covering a Sliding Glass Door are almost endless. However, there are a few tried-and-true choices that I recommend you consider first. The most common types of sliding glass door blinds inside your home are Vertical Cellular Shades, Vinyl Vertical Blinds, Sliding Panel Track Blinds, and Drapery Panels.
The standard. Most Patio Doors are covered with Vinyl Verticals. They're durable, economical, and the vertical vinyl slats that can be twisted partially open or flattened to create a closed barrier. Where they may lack in style, they more than make up for in functionality.
Sometimes known as VertiCells, these shades are designed as a single piece instead of individual vertical slats for maximum light control and privacy. Vertical Cellular Shades are created with several honeycomb-shaped pockets that offer an extra layer of insulation to your door, making them very energy-efficient. Customize with a blackout or light filtering fabric. Your choice. They're easy to clean and operate, as they slide to one side and neatly fold themselves together.
These window coverings consist of large, fabric panels that slide horizontally along a top-mounted track. They offer a modern, minimalist look and are perfect for large windows and Sliding Glass Doors. Plus, you can easily control the amount of light and privacy you receive by sliding the panels open or closed. Panel Track Blinds even work well as room dividers.
Unlike Vertical Cellular Shades and Sliding Panel Track Blinds, custom Drapery Panels are typically hung in pairs on a curtain rod above your patio door. If the area around your space is tight, this is your least obtrusive solution. Curtains can also help frame the door and are easy to open/close based on your privacy needs. It's another classic window treatment option and they make a great pairing with almost any other style of window covering.
Consider your personal preferences when making a decision. There is no wrong answer, so pick the something that you feel best compliments the unique features of your home. Don't forget, you can order up to 15 free swatches if you want to see any of your choices up close.

How to Measure a Sliding Glass Door for Blinds
Everything at Blindsgalore is made custom, so it's important to measure your windows first to guarantee a perfect fit. Measuring is easy and all you'll need is a steel measuring tape. It shouldn't take you more than a few minutes. For specific measuring instructions, please refer to our website and find a helpful guides for the type of window covering you're interested in.

How to Measure for Vertical Blinds on a Sliding Glass Door
Traditional Vertical Blinds are among the most popular ways to cover a Sliding Glass Door. The good news is measuring for them is nearly identical to measuring for any other window treatment. You may even consider it easier. Check out the video below for simple step-by-step instructions.
What Will I Need to Install Modern Sliding Glass Door Blinds?
You won't need a whole construction site to install your window coverings. All you'll need is your trusty steel measuring tape, a pencil, a drill, and a screwdriver. We've found that 99% of our customers install their own window coverings, so we are confident that you can too. Just like measuring, your installation instructions will depend on whether you want an inside our outside mount. Everything you need can be found on our installing page and I've included a brief overview of each process below.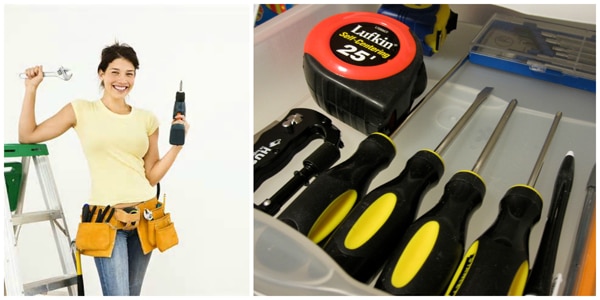 How to Install Inside Mount Blinds
Step #1 – Inspect Your Blinds
Your first step to a successful installation is to ensure that there are no manufacturing faults in your product. It's best to inspect your blinds or shades before you begin putting them up. If you have any issues or questions, don't hesitate to give us a call. You can also use this time to read through the manual and get better aquatinted with the process.
Step #2 – Measure and Mark
The next step is to measure where your headrail brackets are going to be. There should be a recommended distance in the instruction manual. Once you have taken this measurement, mark it with a pencil and grab your brackets.
Step #3 – Position the Brackets
Position the holes found in each of the brackets close to the measurements you just took. Now, use a pencil to mark the location of each screw hole in the bracket. That's where you'll drill. Create a small pilot hole where each marker is and go ahead and screw the brackets flush to the space.
Step #4 – Mounting
Position the headrail underneath the brackets and snap it into place. You'll hear it connect. For some window coverings, this is the last step. If you're installing Vertical Blinds, you're now to ready to clip each of the vanes into place.

How to Install Outside Mount Blinds
Step #1 – Inspect Your Blinds
Again, your first step to a successful installation is to ensure that there are no defects with your blinds. If you have already done this, you can skip this step. If you find an issue, please give our customer care experts a call. You can also use this time to read through the manual, as that will be your best bet for a flawless installation.
Step #2 – Take Your Measurements
The next step is to determine how high above your patio door you want install your blinds. Measure the distance recommended in your blind's instruction manual. This will determine the location of the headrail brackets. Mark this measurement, you'll need it soon.
Step #3 – Putting Up the Brackets
A few inches above your door frame, make markings for each of the holes on the brackets supplied with your sliding glass door blinds. Then on each of the markings, make small pilot holes so that you can then screw your brackets flush to the wall.
Step #4 – Positioning
Connect your headrail into the top brackets and snap it into place. It's a very satisfying noise. If you're installing Vinyl Verticals, slide the vanes into place on each hanging clip. Congratulations, installation is complete!

Finding the Best Sliding Glass Door Blinds for You
If you're seeking a specific, personal recommendation for your sliding glass doors, I've got you covered.
Nobody has better Vinyl Verticals than we do. Our Verticals provide the most practical and cost-effective solution for any sliding glass door. Plus, they are durable, easy to clean, and come in various colors and textures.
These are very similar to traditional Verticals with an added touch of elegance. Instead of vinyl vanes, these Fabric Verticals won't clack together loudly in the breeze. The fabric will also add texture to your room and, of course, style points.
If you prefer Cellular Shades for your Sliding Glass Doors, our Blindsgalore Select Cellular Shades with blackout capabilities will give you total privacy and block all incoming light (and glare). Perfect for creating a dark, cozy space to watch your favorite shows.
These are the VertiCells I mentioned earlier. Bali's Vinyl Vertical Blinds are known for their quality and style. They provide excellent light control and privacy, as you can choose between light filtering or blackout fabric. Light Filtering VertiCells will give your room a soft glow, to keep it bright, while completely blocking the view in (or out).
Levolor has been a trusted name in window treatments for years. Their vinyl vertical blinds are easy to operate, durable, and come in a variety of colors and textures. Perfect to compliment any patio door and any style of décor.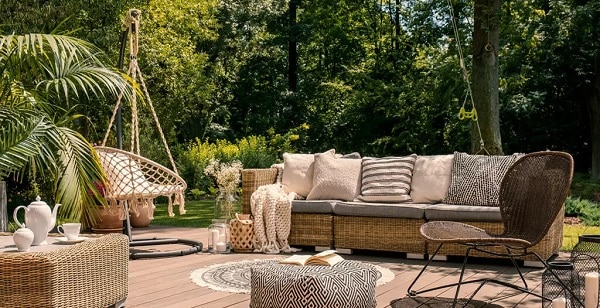 If you're ready to ready to take the plunge and install your new Blinds, follow the step-by-step instructions above for both inside and outside mount installations. Remember, your installation manual will have the most accurate instructions for your specific product. Installing Vertical Blinds for Sliding Glass Doors is a much simpler task than many people anticipate. Once you get started, it probably won't take you longer than 30 minutes.