Skylights in your home are just plain awesome and the natural light and changing skyscapes that glow through these windows are an unexpected and valued design element. Your home is bathed in sun and moonshine and cool breezes can softly move through your living space.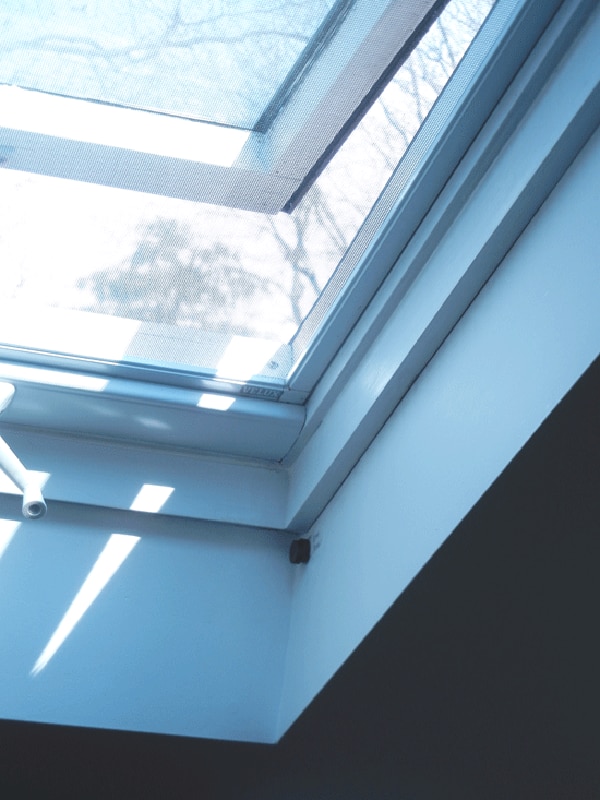 However, these windows are hard to reach and are often oversize and can make your room hot in the summer because of the glare and heat of the sun's rays and in colder months, can be drafty as the cold air seeps in though the glass. Skylights can let in as much as four times of the light and heat as a normal window. It's just not easy being a skylight, but custom tailored skylight shades as a window treatment idea will make your skylight windows happy as you shade them from the sun or defend against the chill, wind or snow of winter.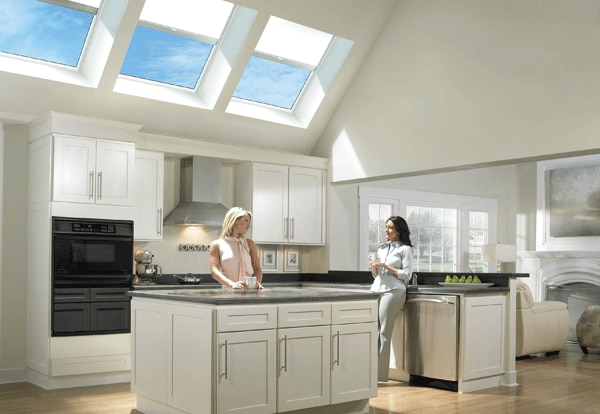 Measuring for skylights can be tricky as they are up high and have a few particular issues that you need to consider. Most skylights have a deep casing and the shades can be installed at any vertical point inside the casing. Your measurements should then be taken from your installation spot. The best custom look for these blinds is a flush mount, just two inches up, inside the casing which makes your window coverings easier to operate and doesn't interfere with the skylight handles.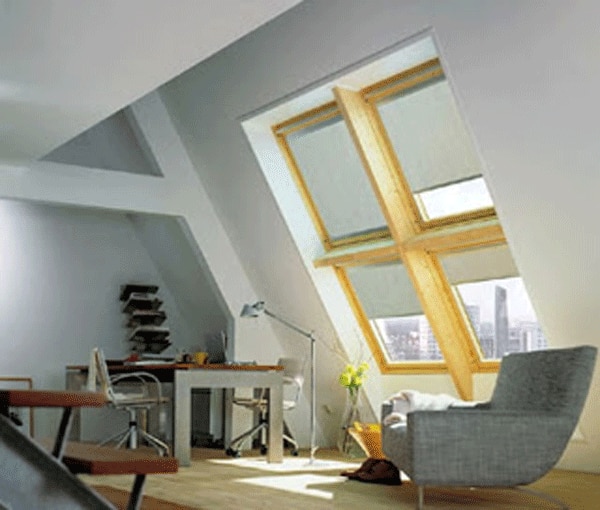 The handles enable you to operate the blinds manually or for those really high and large windows, you will need a skylight pole. Motorized controls for skylight blinds are the ultimate in operation but are costly and not easily found.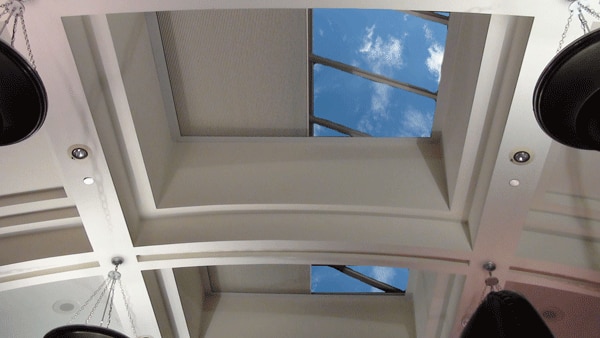 Skylight shades run on tracks to support the shade in any position, vertical, horizontal or sloped so you can choose how you want them to move along your window…smoothly, effortlessly, efficiently. You do need to install the sidetracks by drilling holes through the inside casing wall and then insert the shade into the track and adjust the tension and, voila, a streamlined shade, for sure. Really these shades are truly innovative and sleek and will not detract from your moon or sunscapes.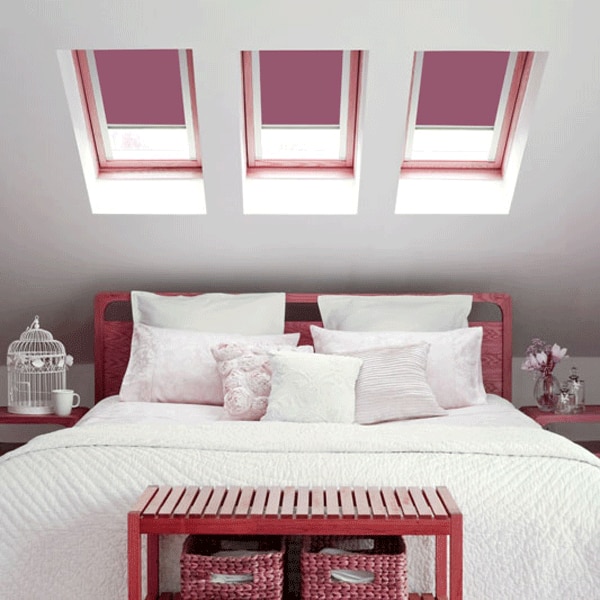 Lots of colors are available and you can either blend in with your room decor or add a color bomb to your ceiling for extra excitement.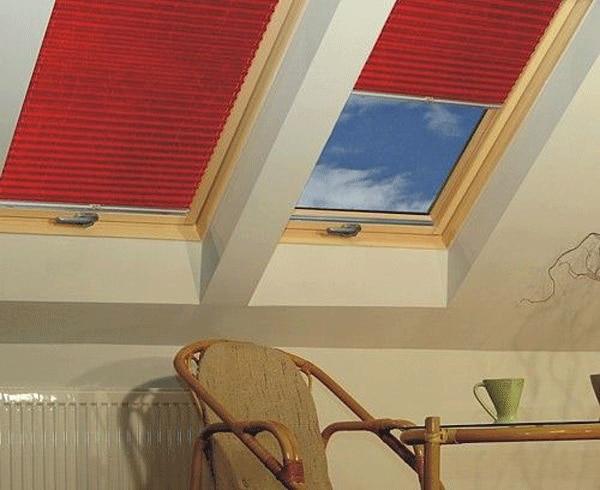 Fabrics are offered in the traditional lightweight dimpled fabric or the premium, thicker and softer spun lace fabric. Both of these fabrics are light-filtering or semi-opaque, but if you are a fitful sleeper or need extra climate control, the blackout fabric is your best friend. It is a three-layered fabric with the middle layer composed of Mylar to provide a warm, comfy and dark room! Your stack of unfinished thrillers is waiting to be read as you are now protected from the mystery of the night!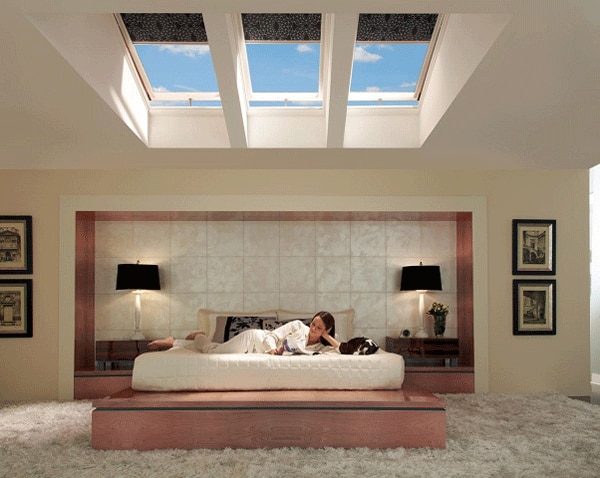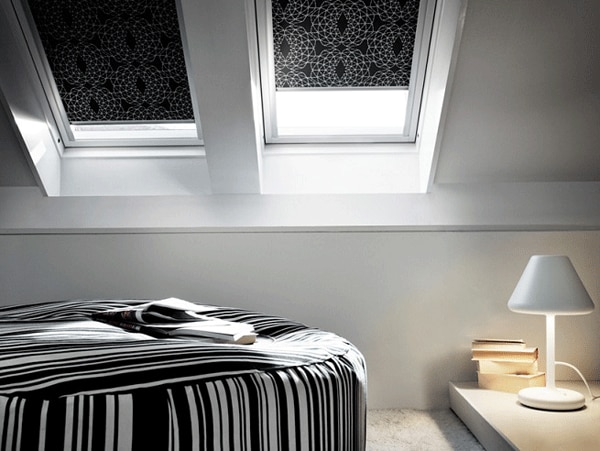 As another interesting note, skylight shades are really skylight blinds (technically speaking, since blinds have vanes or slats that tilt to open or close, and shades are made from a continuous roll of fabric) but, hey, we don't care, we love them, no matter what. Our skylight shades are composed of a beautiful cellular fabric which folds up along your window in crisp, neat pleats.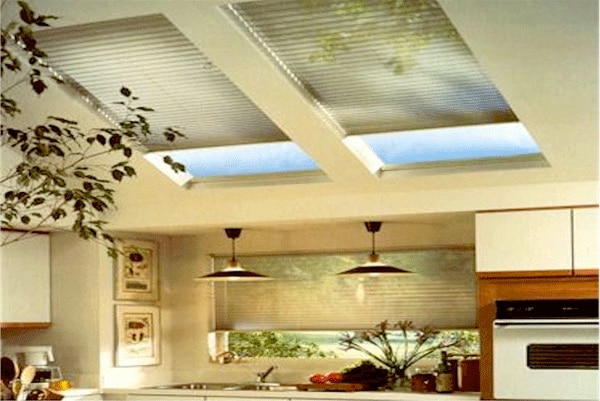 Don't let skylights be your enemy; the sparkle of the day and the blanket of night can be savored when you custom design with skylight shades as a window treatment idea. We love Kermit the frog and skylight shades even if they aren't easy. They are perfect just the way they are.
For more window ideas to love, be inspired by our "Ultimate Guide to Window Treatment Ideas."