Most people overlook the obvious and forget that windows make up a big part of our homes. Instead, we make do with outdated and sometimes less-than-functional window treatments. Not only are window treatments advancing with smart technology, but new fabrics, weaves, patterns and colors will have the special windows that shape your home beaming with personality. At Blindsgalore, we make it easy for you to build the perfect window treatment for any window. All you have to do is take your measurements, start customizing and watch your window treatments come to life right on-screen. If you need any assistance or advice, our in-house team of design experts would be happy to help. Many of them have been here at Blindsgalore since we started selling online in 1998.
As we celebrate our 25th year in business as the first place to customize your blinds online, we have made it our mission to find you a look you'll love. Our knowledge is deep, our history is long and our dedication is unequaled.

Enhance Design
Window treatments complete the entire look of your home and add that last spectacular dimension to enhance a polished touch and ensure your home looks finished and comfortable. Perfect window treatments create a spaciousness and lightness and add a level of sophistication and charm. Each room in your home can be outfitted with a special look to pair function and style with boundless choices of colors, textures and patterns. Custom window coverings are made to order to the specifications of each unique window and will never let you down.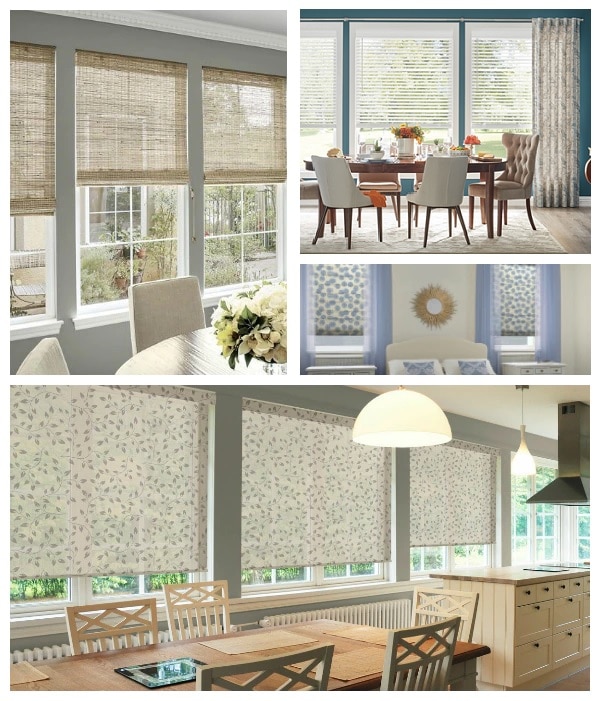 Regulate Light
Whether you are a sun worshiper or claim the darkness, the right window treatments will regulate throughout the day and night the amount of light you need for comfort and keeping at bay the harmful rays of the sun from fading the furniture and other essential items in your house. Many different levels of light filtering liners are available if you are a gamer, a streaming movie buff or an at home "worker bee." A dark room at night is essential for a healthy body and mind. I always recommend a black-out liner to block out annoying street lights and other disturbing lights streaming into your bedroom. Many window treatments are light filtering just by their materials. Shutters, wood or faux wood, verticals and drapery automatically regulate light when closed. Top down bottom up gives you the best of both worlds. Many more options can be found in our collection to offer you complete light blockage to a very sheer, barely there window treatment. Glare can be reduced with light filtering and a dark room for sleeping is advised with a black out liner.

Provide Privacy
Most of us still live close to people and we require privacy and safety from intruders or curious neighbors. Even though our world is becoming increasing "flat" and we share just about everything on social media, our homes should still be a sanctuary, where we can maintain a level of privacy and insulation from the cacophony of the outside noise and peering eyes. Your personal living conditions and preference will guide you to the window treatment that will match your needs with your accompanying style.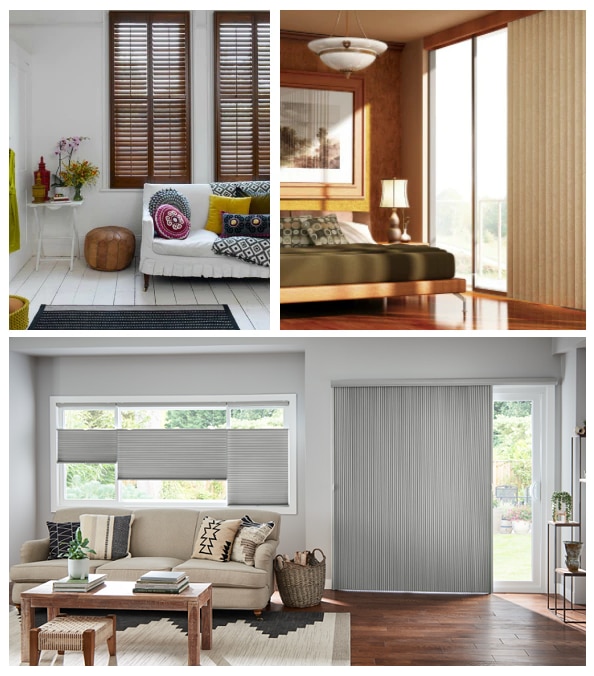 Operate Easily
Clunky, noisy window treatments are a thing of the past. Sleek motorization smoothly moves blinds and shades with just a click of the remote or pair it with any smart home device. Motorized window blinds, to my mind, are the ultimate time saving accessory in my home. I have motorized blinds on my Romans, my Solar Shades and my Cellular Shades. Hmmm. I guess that means all my shades are motorized. If that is not in your design mode, an easy lift at the bottom of most window treatments lifts and lowers the shades. Window treatments still come with cords for certain purposes, but with child and pet safety at the top of our minds, we, at Blindsgalore, recommend any of our cordless options which are practically limitless.
If you want to learn more about the many benefits of motorized blinds and shades, watch our quick video.
We also have a variety of Smart Blinds & Shades that can connect to your Smart Home, Phone, Amazon Alexa, or Google Home via wireless internet or Bluetooth.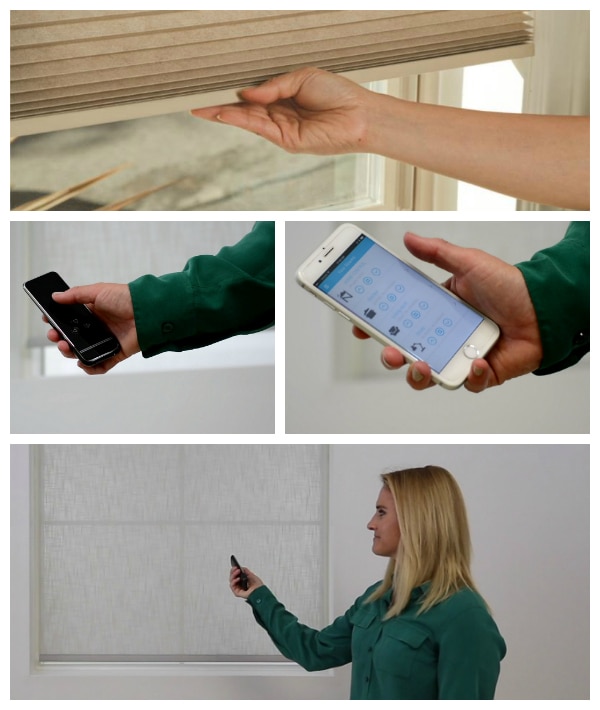 Save Energy
Yes, window treatments do actually help reduce your heating and cooling bills by maintaining a warmer home in the chilly months and keeping out the scorching rays of the sun during the summer months. Cellular blinds are a real workhorse when maintaining an energy efficient home. The honeycomb-structured cells are constructed of little pockets of insulation that trap the cold air from entering your home in the cold months and grab the warm air from seeping into your windows during the hotter months. What magic, plus Cellulars simply outline your windows and are chic and modern and unassuming with lots of hidden power. Solar Shades are another window treatment engineered with fabrics that block out UV rays, yet allow light to filter in, keeping your home cooler in the summer, but you can still enjoy the day long summer views and light. Of course, any window treatment that is closed during the day or night helps to keep your home energy efficient.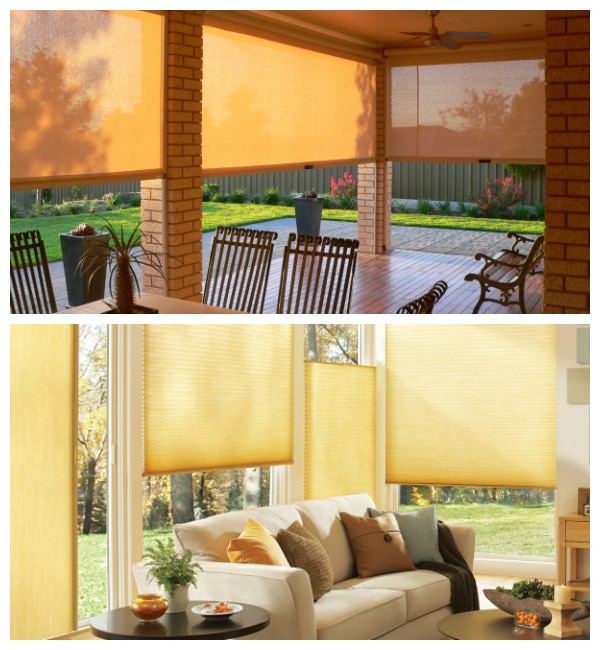 Keep You Stress Free
Custom window treatments fit perfectly and are easy to clean with swipe of a damp cloth or if any serious dirt build up occurs, use a lamb's wool duster or the nozzle of a vacuum cleaner every once in a while. If a splatter of grease or crayon stain appears, scrub lightly with a little soap and water. Since you are able to customize every element of your new window coverings to exactly match your style and the specific needs of each room, all of your headaches should disappear. You can now sleep soundly, work efficiently on your computer or dose on movies, entertain easily, savor sunsets and be content that your children are safe and warm.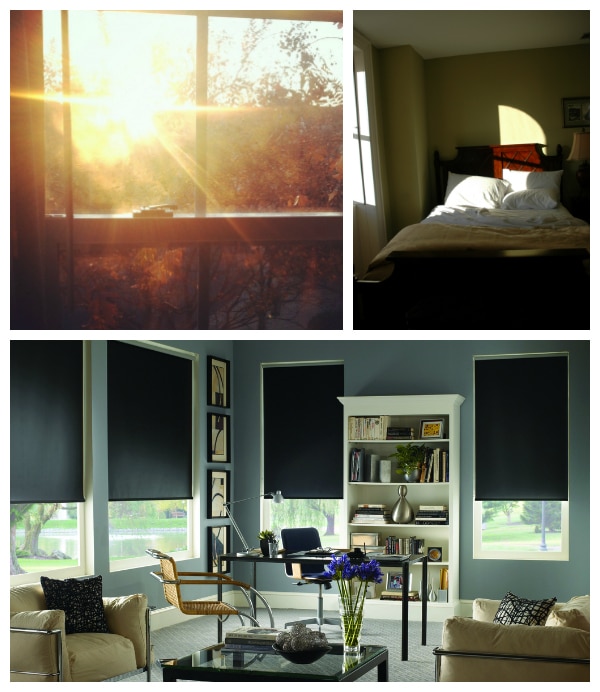 We'd love to help you find a look you'll love. You're just a click or a call away from your customized window treatments.