Summertime in San Diego always gets me in the mood to add coastal touches to my home. I love the relaxing atmosphere that the beach cottage chic design always makes you feel. It's like living in a constant vacation. Your home is supposed to be your own personal oasis anyways, right? Here are some of my favorite ways to transition my home into an effortlessly chic coastal cottage.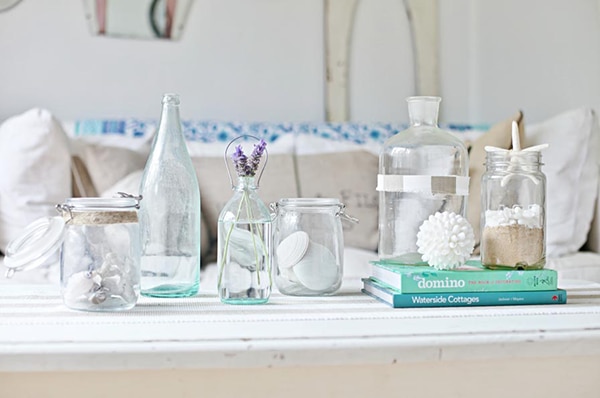 Shades Of Blue
Blue reminds me of the ocean and spending hours under bright blue skies with my toes in the sand. Pick a color scheme and stick with it throughout the design of the room. Pale blues are a great way to give your space a relaxing nautical vibe, whereas navy blues are reminiscent of the deep dark Pacific Ocean. Mix and match patterns in various shades of blue to further enhance the beach house vibes. Whether you paint the walls or hang up curtains, include this shade in some form for a truly oceanic feel.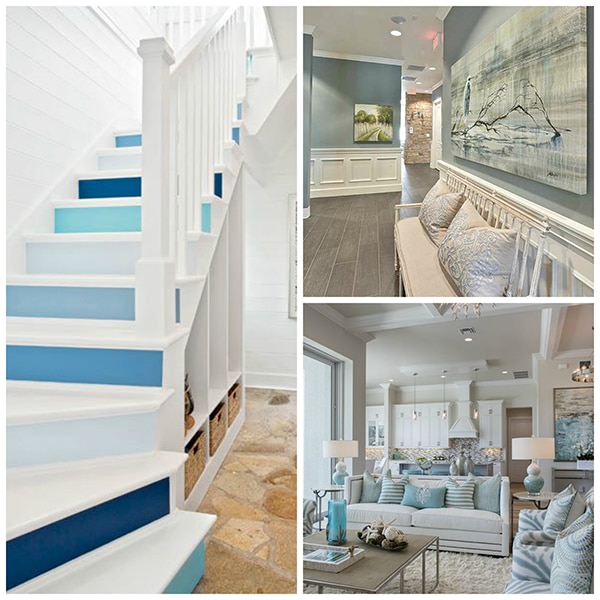 Wood Textures
Wood textures are a must in coastal inspired rooms. Whether it's driftwood on your end table or window treatments, incorporate various wooden elements throughout your home for that effortless beach-chic feel. Woven wood shades are perfect for adding natural texture while simultaneously providing your home with privacy and light control. Furniture is an easy way to add earthy elements to heighten the design of your beach house. Keep it clean, have it distressed, or look for woven fabrics.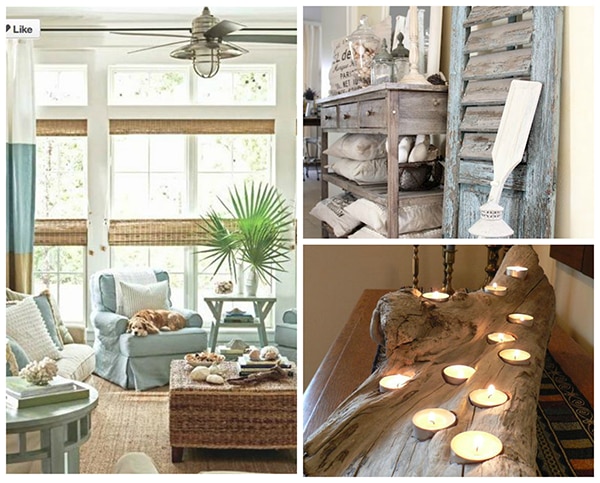 Seashells
Coral, seashells, starfish, and sand dollars are all abundant in a coastal cottage. If you are a beachcomber like I am, I have collected jars of shells from varying beach vacations from Florida to Hawaii to Mexico and waters in between to remind me of these trips and memories of the ocean, family and sun-filled days. Now, living here in Southern California, I am just a quick hike to the relentless surf that daily tosses up small and rare jewels, but shells are so trendy, you can easily grab these coastal shell accents. I recently took a mess of tea candles, tweezed out the wick and plunked the wicks in a variety shells. Then, I melted the candles and poured the hot wax into the shells- presto, instant decor! These DIY Seashell Candles are so easy and pretty to make, put it on your to-do list to do soon.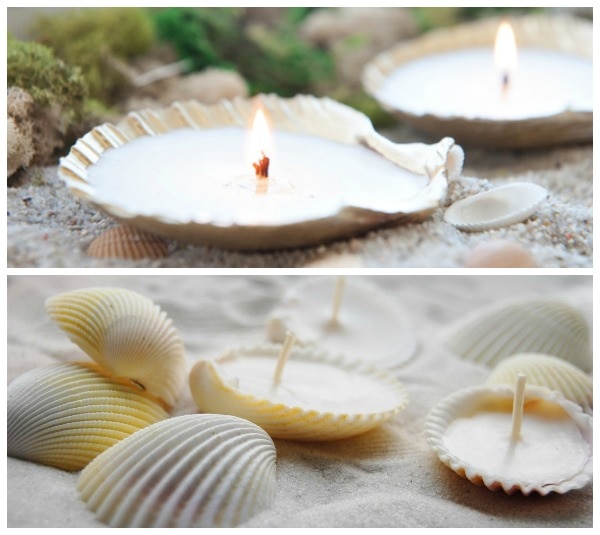 Wall Design
Another must in coastal décor is to include wall art to the vertical spaces in your room. Shelled mirrors, beach photography, and shelves filled with knick-knacks are all great ways to further incorporate the beach theme throughout your coastal room. Create an atmosphere that encourages you to kick back and relax by adorning the walls with the best elements that beach design has to offer.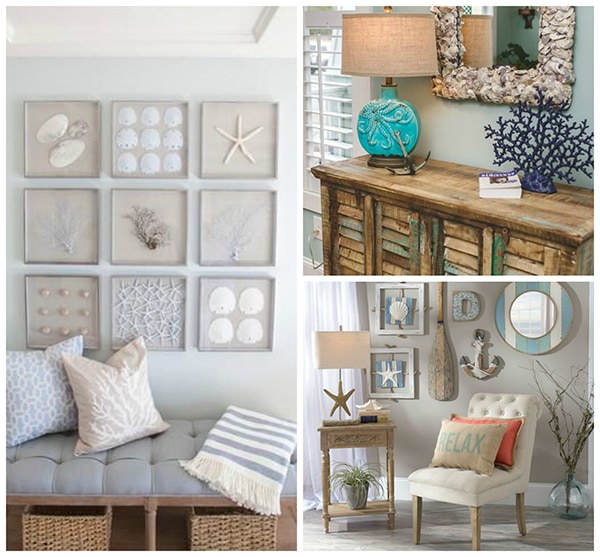 Create a nautical home instantly by incorporating these key elements. Coastal decorating can be as simple or extravagant as you'd like it. Decide what look you're going for to produce your ultimate beach cottage.
Featured Image Source: Tal Stern