Bohemian chic décor is as unique as the person executing it. By definition, eclectic means you are deriving inspiration from a broad variety of sources, and a multifaceted space is truly the core of boho style. Whether you choose to liven up a room or your entire space, incorporate these five key factors for a bohemian chic eclectic home that feels collected, not decorated.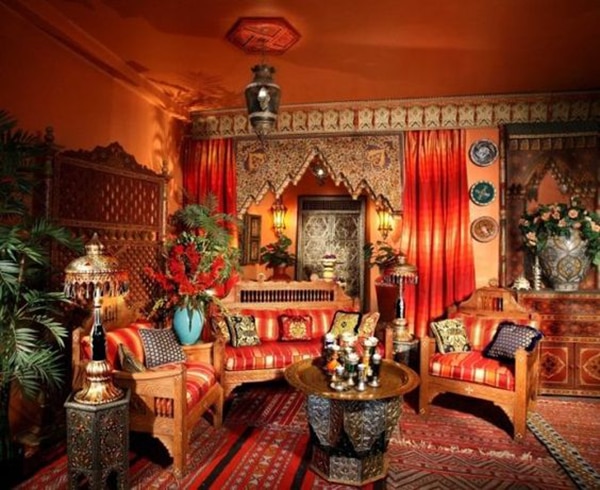 Mix Patterns and Textures
The more you mix, the better. Bohemian chic style may be too loud for some, but for those who do it correctly, it can instantly brighten up a space that was looking too blah before. Don't be afraid to mix various patterns and textures, as that is a key feature of bohemian style. Play around with different woods, metals, and furs to create a truly eclectic space that gives off those free spirited vibes.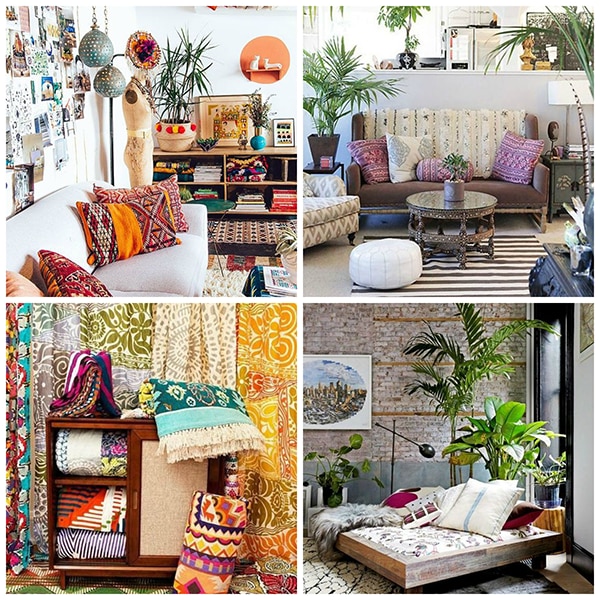 If patterns intrigue you, find out about the many different patterns that surround us and add flair to our decorating style. Here is one of our many posts on patterns.
Utilize Bright Colors
Bohemian style is not for neutral color fanatics. Vibrancy must be added to your space in the form of bright pillows, wallpaper, furniture, bedding, and of course – plants! Don't be afraid to mix bright colors that you otherwise would consider clashing. Throw out any preconceived color rules you thought you knew and shake it up a bit with a plethora of vibrant colors everywhere you look.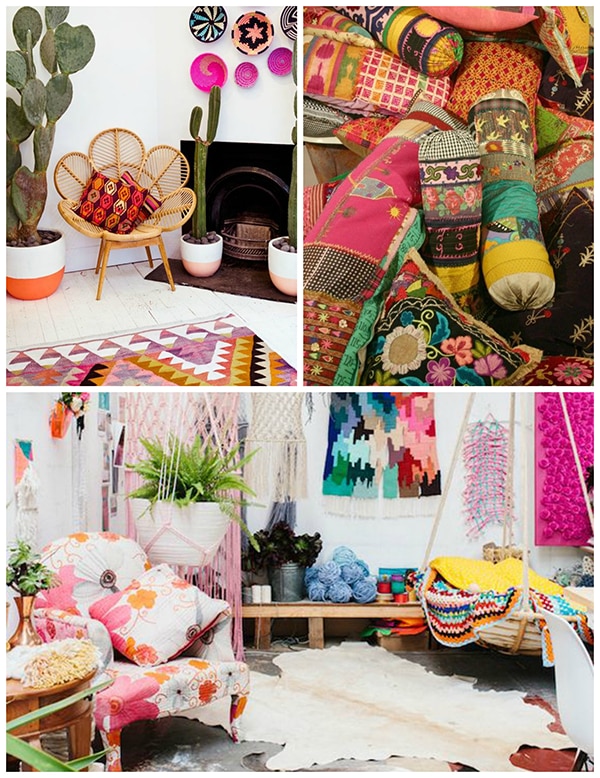 Adorn Walls
Wallpaper, antlers, mirrors, tapestries, rugs, and unique pictures and dishes are all fair game for your walls. Think outside of the box and hang items you may have otherwise pushed to the side like tin tops or dried flowers. Shelves are another great way to utilize vertical space and arrange all of your favorite collected items. Decide to either go simple with one large piece or create a bohemian gallery wall with all of your favorite pictures and items.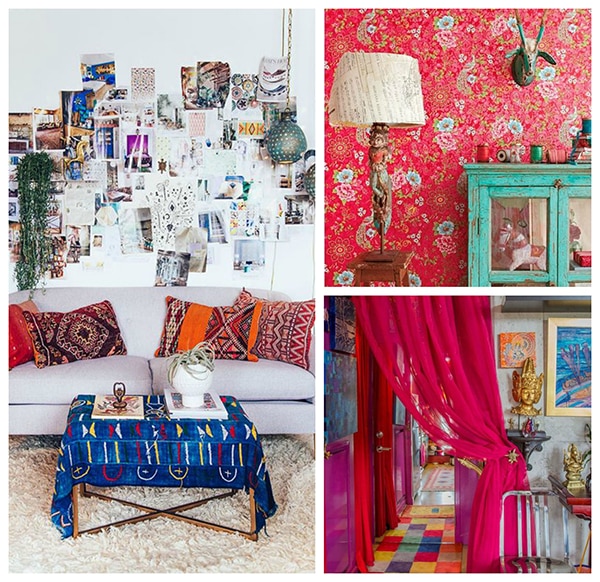 Unique Accents
Canopies, end tables, and light fixtures galore. Boho style is known for using abundant unique accents to energize a space. Play around with different materials, colors, and textures to give your décor many layers of depth. Consider small details like candles, lamps, and crystals along with larger pieces like furs draped on furniture. Utilize the unexpected and be prepared to have your home treated like a museum full of art.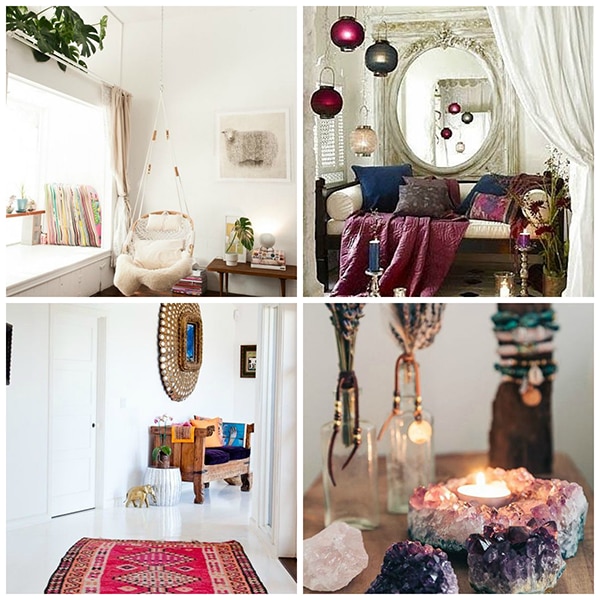 Make It Your Own
The true essence of bohemian chic style is all about taking pieces that you simply adore, and putting them all together to make it your own. I am a huge proponent of only keeping around items that you truly love. Whether you acquired décor on a distant travel adventure or at the local flea market, mix patterns and textures, utilize bright colors, adorn your walls, and use unique accents to make it your own for a truly eclectic home.
Find a custom product that perfectly fits your bohemian style.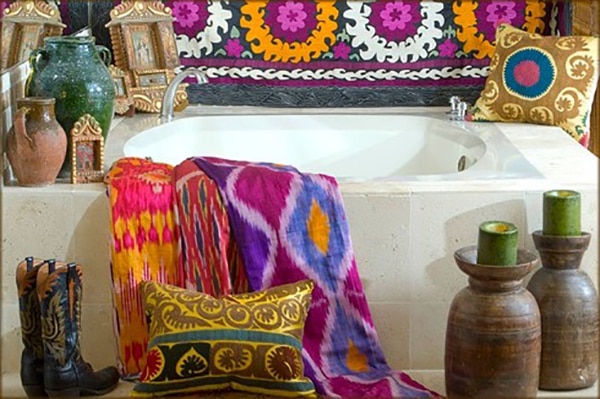 Featured Image: Houzz