3 Measurements: Width
x Height x
Depth
Measure and record these 3 dimensions in that order. Width is horizontal (across the window), height is vertical (up and down), and depth will be a few inches straight back into the window pane.
For All 3 Measurements
You will measure the inside size of the window opening and provide that exact opening size, making no deductions or alterations. Make sure there are no obstructions within the window opening that may interfere with the operation of the shade or blind, such as window cranks, ac units, or alarm systems.
Measure to the Nearest 1/8"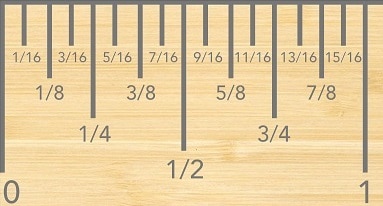 * All size adjustments will be made at the factory to ensure proper fit and operation.