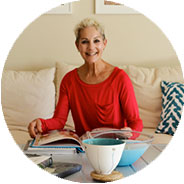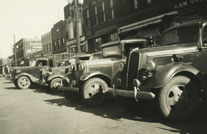 1900
From Russia With Love
Here at Blindsgalore, sourcing, designing and providing products and service have been in our blood for generations. My grandfather escaped from the Russian Army in the early 1900's and forged his way to America, making the Midwest his home. To survive, he bought a horse-pulled wagon and peddled produce and home goods in this small town, eventually building up a fleet of trucks with a warehouse to service the community.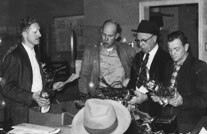 1945
Products Galore
After WWII, my Dad returned from San Francisco where he had commanded all the goods and service for the Pacific Theater. With his résumé and professional contacts, he expanded the small family business into a large, diverse and successful operation. As a visionary and dynamic leader, my Dad's mission, even then, was to offer great service and great prices!

1960
Hotel A-Go-Go
With my Dad's entrepreneurial spirit and savvy business acumen, he entered the real estate market, bought raw land and built a landmark hotel and the city's first shopping center. His real estate holdings expanded and he soon owned and operated over a dozen hotels in many states across the Midwest. For over thirty years my family has been building, managing, designing and decorating all kinds of spaces, most of them filled with lots of windows to cover.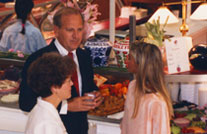 1980
Chic Eats
My exposure to all things business and beautiful has informed my own professional life. I have always been on the lookout for new trends and introducing and engaging customers with fresh ideas. In the 1980's, before the "foodie movement" took hold, I designed, opened and operated one of the first specialty gourmet food stores, an emporium of fantastic delights!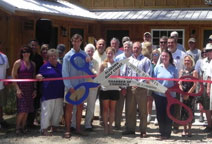 1998
First to Market
With the explosion of the Internet, I saw an unclaimed niche in the custom made window covering arena and realized the potential to bring top notch window treatments to everyone and blindsgalore.com was launched. Pulling together my family's long-term relationships with design workshops and professional manufacturers, Blindsgalore initiated the first online website dedicated to offer custom made window treatments that are accessible and affordable. As an early innovator, Blindsgalore's mission has always been to deliver beautiful, yet practical, quality products. I have always believed in empowering our customers to be able to create their own style.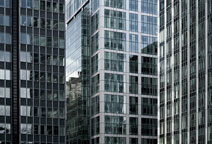 2004
One Million Windows
With incredible success, in 2004, Blindsgalore reached the million milestone in covering one million windows by knowing that our customers always come first and dedicating our resources into an easy, intuitive website. Blindsgalore has revolutionized shopping for window treatments as we march toward the two million mark.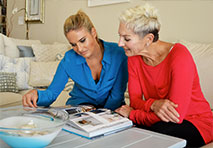 2007
Blindsgalore 2.0
With the DIY movement dominating how our homes are styled, Blindsgalore always strives to offer the biggest and best selection of custom made window treatments. With constant attention to detail, service, quality and prices, Blindsgalore has become the place to come and be inspired to add the finishing touch to your home.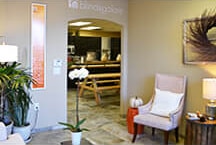 2011
New Digs
Blindsgalore moves to an innovative, open office space, full of light and good vibes to take better care of the record number of windows that our customers are requesting.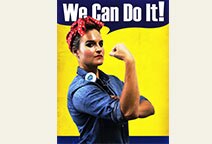 2013
BG Treats All Windows
Blindsgalore hits the 2 million mark in covering windows in homes, offices, beauty shops, schools, yachts, RV'S, tattoo parlors, patios, and even aviaries, all with panache, guaranteed by our expert design consultants.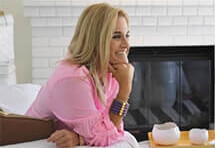 2015
Design for Life
As mobile shopping expands and design interest flourishes, Blindsgalore emphasizes the ease of shopping on the go, promoting energy efficiency, child safe windows, smart home technology and our new curated boutique blinds and shades. To enhance our unique design specialty, my daughter, Alissa, will be leading our dedication, giving you the ultimate shopping experience in designing custom, unique window treatments. With her fierceness in leadership and innovation, you can be assured of great windows, great style, and great prices.