Top Rated Products
Don't Just Take Our Word For It
Get the inside scoop on our top rated window treatments from fellow Blindsgalore customers. Check out the top rated blinds and shades in each category and read testimonials from the people who know best. Our customers have spoken, come see what all the excitement is about.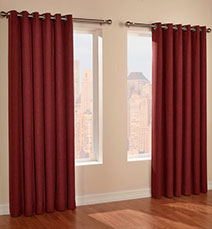 Drapery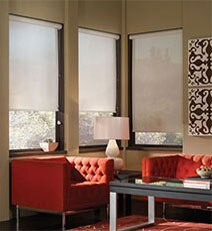 Solars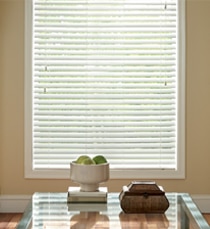 Faux Wood Blinds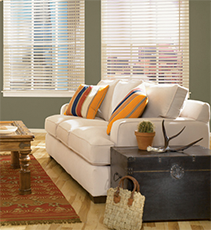 Wood Blinds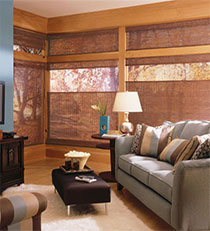 Woven Wood Shades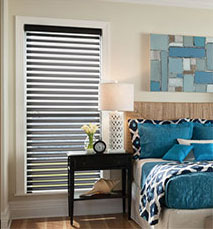 Sheer Shades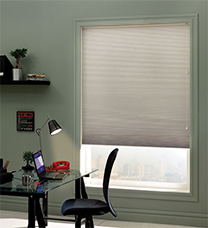 Cellular Shades
Romans
Love These Drapes
By Harry P. from IL on May 3, 2014
"I ordered a pair of drapes for my dining room, and loved them so much, I ordered similar ones for several more rooms. I particularly like the grommet drapes, but they are all well made, and hang beautifully. I have gotten many compliments on them. I also have had great service from Blindsgalore, whenever I have called with questions or the one time I got the wrong drapes I called and the right ones were rushed out at no cost to me." shop now
Perfect Choice
By Susan G. from Naples Florida on December 15, 2014
"I wanted to filter the bright afternoon sun but still be able to see the beautiful view when they were down. Perfect! Look great and the whole experience of ordering, delivery and installation was a breeze!" shop now
Easy, Easy, Easy!
By Martha C. from Carbondale, CO on April 8, 2009
"Your website made my life so easy. I ordered online and the blinds fit perfectly; sizing and installation was simple; they look great; the quality is excellent, and they are a great value for the money. I would definitely recommend Blindsgalore to others." shop now
Perfect Fit
By William A. from Washington State on July 1, 2011
"The wood blinds were a perfect fit for the window and for the budget. Stain color and finish are also perfect thanks to free samples. These blinds look just as good as the much more expensive brand name version we have in another room. Installation was simple." shop now
The Perfect Blind
By Nancy W. from PA on June 9, 2013
"The color is an almost perfect match to my trim, I got the Light filtering backing on them too & no sunlight beams through the blinds, which is very important to me since the sun sets directly in front of this room & we have no trees to help break up the sunlight. I will definitely recommend & continue to use this product!" shop now
Enjoying the Light!
By Rebecca M. from cape cod, MA. on October 6, 2012
"We love our new light filtering blinds - we wanted privacy without losing whatever light shined into our living room since it's on the dark side of the property and mission accomplished! They're easy to install, as promised and lovely to look at and look through!" shop now
Better Than Expected
By Patty S. from IL on July 26, 2013
"Needed blinds for daytime in summer to block sun and at night for privacy. This blind works great. Was easy to install and extremely easy to operate. I got the cordless and it is very convenient and nice to be able to use it either full length or partial." shop now
Just What I Needed
By Margaret B. from Taylorsville on May 14, 2011
"I am absolutely thrilled with my shades. They are exactly what I needed and was blown away with the ease of installation. They have enhanced the look of our sunroom along with helping to make the room cooler from the afternoon sun. Thank you so much - they are beautiful." shop now