Remote Control / Motorized
Motorized Blinds & Shades - Remote Control Compatible
Motorized blinds and shades allow you to tilt, open and close your window treatments with just the push of a button or with a tap of your phone. Remote controlled blinds and shades are the ultimate in convenience and are perfect for hard to reach windows. These shades are also cordless, making them the safest choice for homes with small children or pets.
Custom Remote Control Blinds and Motorized Shades
Motorized Blinds and Shades are the latest in window covering technology, offering the convenience of lifting and lowering your automated window blinds with a remote control. These remote control blinds offer an effortless way to adjust the light and privacy levels in your home to make your life easier and more comfortable. Motorized blinds are also cordless, which provide a clean, clutter-free look that's safe in home with small children or pets. While the cost of motorized blinds is considered a slight investment, the luxurious features and smooth operation ensure that once you go motorized, there's no going back.
What Are Remote Control Blinds?
These unique window treatments are powered by a small motor and controlled via a battery-operated remote. Remote control types vary from brand to brand and allow you to adjust your automated shades independently or in a group. Please check your Product Specifications for more details. Some motorized shades can also be customized to include a home automation device, giving you the option to control your window coverings with a smart device. The best motorized blinds and shades depending on your specific needs and preferences. Consider factors such as style, cost, features, and value when making your choice.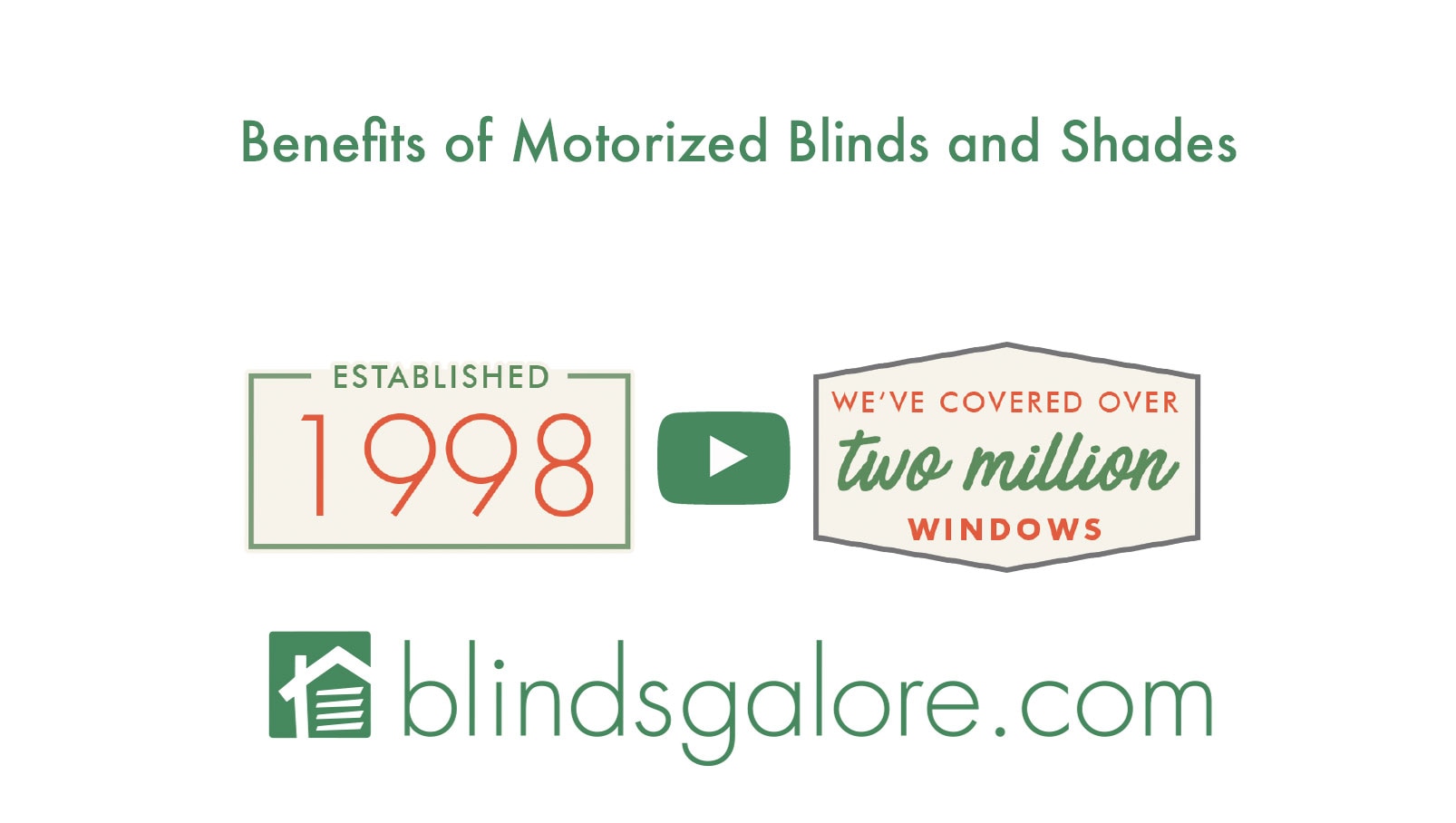 Pick Your Motorized Blinds and Shades Style
The type of motorized lift you choose will depend on your specific needs and preferences. Whether you want a traditional, low-tech option or a more advanced, integrated solution, remote control motorization is available in a variety of styles. Consider your needs and budget before deciding or contact our design experts if you would like to discuss a solution.
Motorized Wand
Considered an entry-level motorization option, a motorized wand hangs on the side of your window coverings like a traditional tilt bar. However, on the wand you will find simple "up" and "down" buttons that will control your shade. Ideal for those who want an easy-to-use, low-tech option at an economical price.
Remote Control
The majority of automated blinds and shades are controlled with a remote. Remotes are sold separately allow you to control multiple shades individually or in unison. The type of remote you use will depend on the brand of your motorized product.
Bluetooth
Our new Harmony Motorized Shades now give you the unique option to pair them with a Bluetooth compatible device without the need of an additional hub. You'll be able to lift and lower your shades using an app on your smart phone using instead of a traditional remote. An optional smart hub is also available if you'd like to control your automated shade from anywhere in the world using your phone.
Motorized Pull Chain
Another feature of our Harmony Motorized Products is a motorized pull chain that will hang on the side of your window covering. Though it will have a similar appearance to a classic tilt wand, this pull chain will allow you to raise or lower your shade with a single tug. This is ideal for those with accessibility issues or as a simple alternative to remote operation.
Benefits of Motorized Window Coverings
More than anything, remote control blinds are incredibly easy to use. They are simple to raise and lower, without having to fiddle with dangling cords or wands. You won't even have to get out of bed! Remote window shades are also convenient for people with mobility issues or who have difficult to reach windows. Motorized roller shades, motorized curtains, and all of our automated products are made cordless so you enjoy the modern, streamlined look and can rest easy knowing they're safe in homes with small children or pets. If you read through our customer reviews of motorized blinds, you'll soon realize remote window shades are worth the investment.
Child Safety
One of the most attractive features of motorized products is that they are naturally cordless. Cordless window treatments provide a clean, clutter-free look that most interior designers prefer. Cordless window treatments are also safe in homes with small children or pets and are highly recommended by Blindsgalore. Rest easy knowing you've created a secure environment for your family, free of distracting, dangling cords.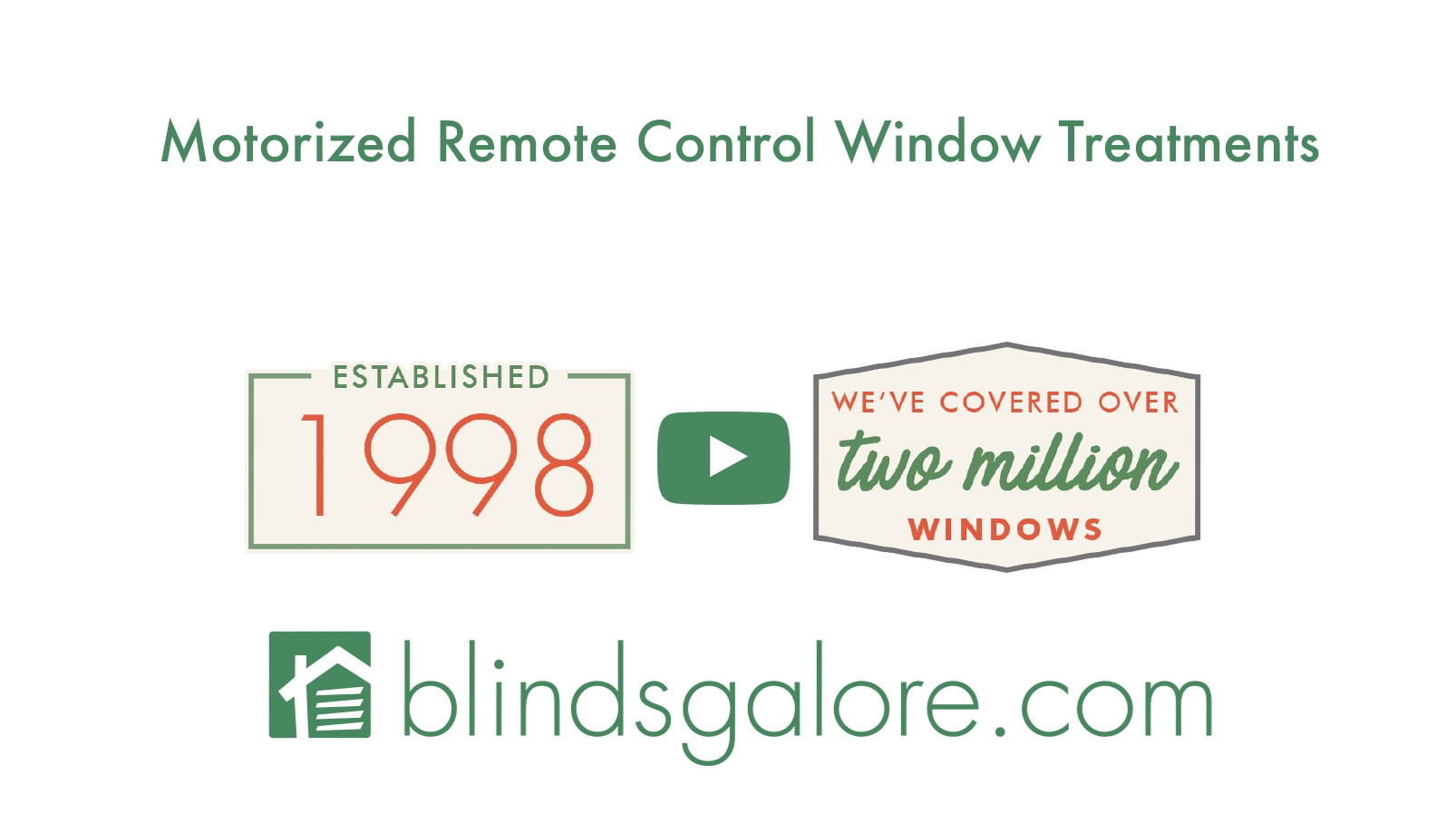 Hard to Reach Windows
Skylight shades, oversized windows, and tall windows may present unique challenges for traditional corded blinds. Hard to reach windows or customers with impacted mobility may have issues accessing these areas. This is an ideal opportunity for a motorized or automated window blind to save the day. With a single press of a button, you'll be able to find the perfect balance of light and privacy in your home.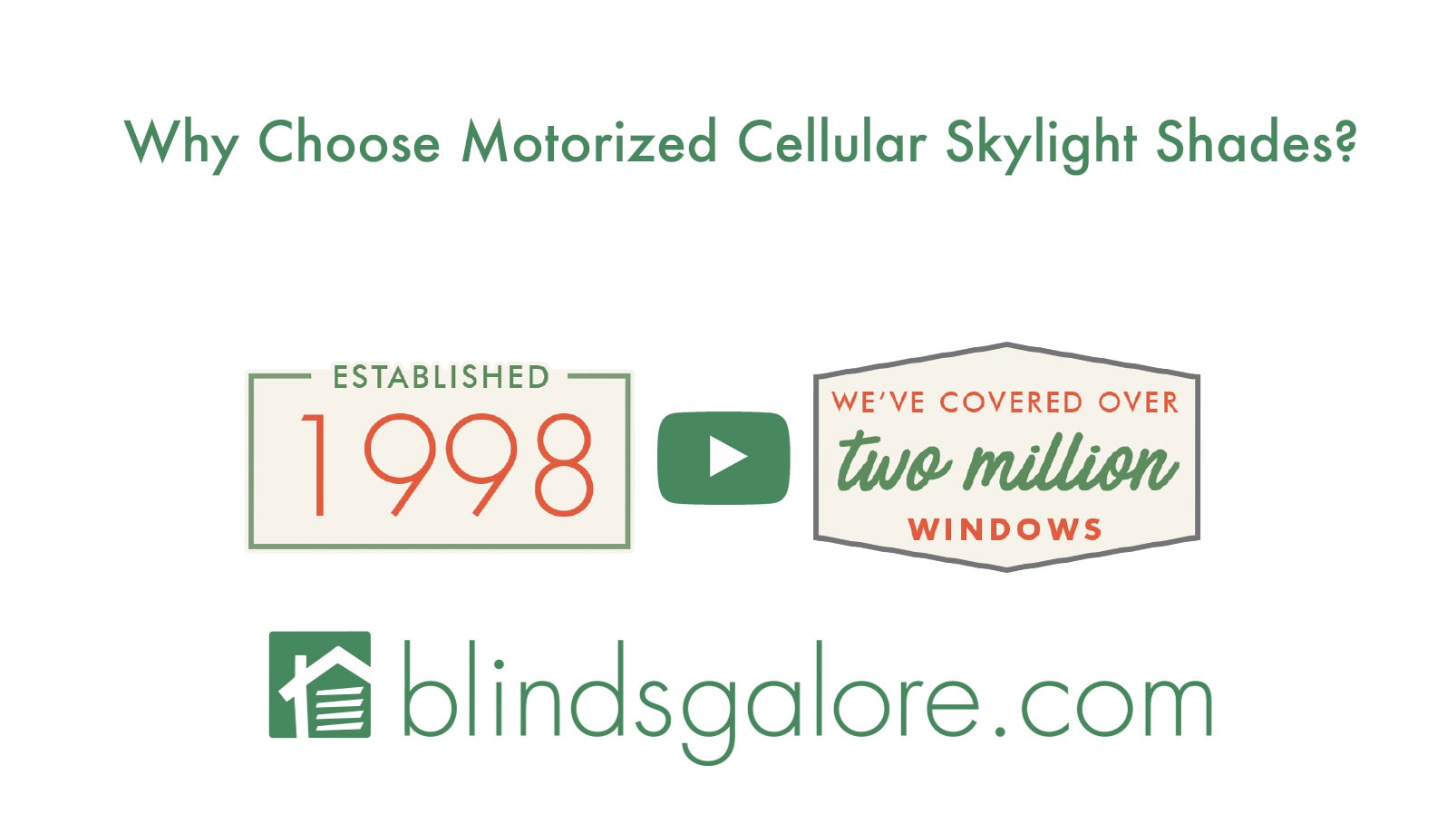 Home Automation
Only motorized window treatments are compatible with smart homes and smart devices. Though this will often require the purchase of an additional hub during customization, home automation is both a popular and worthwhile upgrade. Connectivity options and device compatibility vary from shade to shade. Be sure to check your Product Specifications while ordering to ensure you are getting exactly what you want out of your automated blinds. If you have any questions, we strongly recommend discussing solutions with our experts.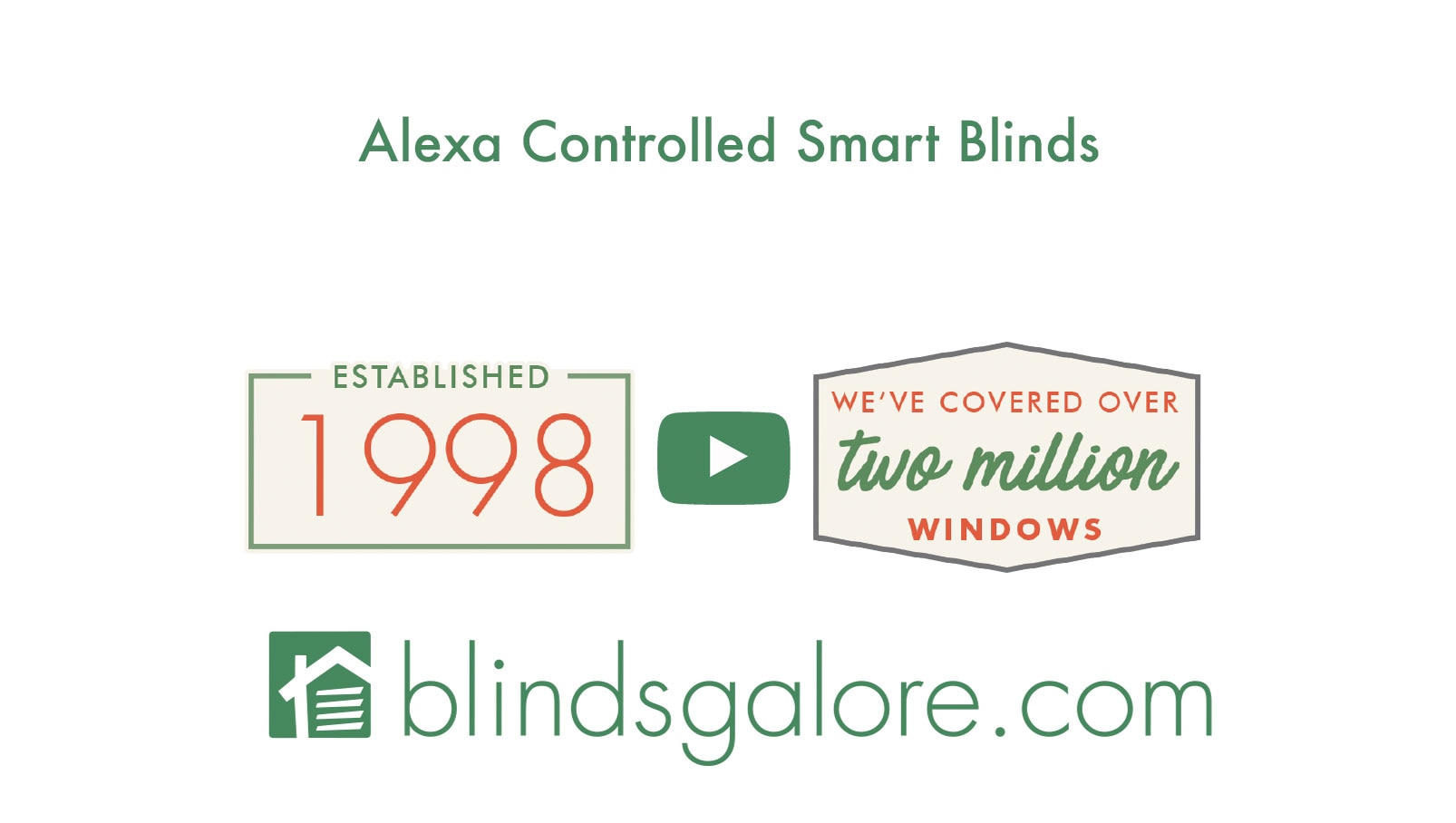 How to Power Your Motorized Blinds and Shades
Your motorized window coverings will need to be powered either by a direct connection or with a battery pack concealed within the headrail. We have multiple ways to power your motorized shades, perfect for any situation. Be sure to check outlet placement near your window frame or consider the effort it will take to reach the headrail to replace or recharge batteries before making your decision.
Direct Connect Motorized:

This motorized lift is hardwired directly into the electrical system of the home or office. It provides a permanent solution to the power source, eliminating the need for batteries or a charging source. This option is best for those who want a more permanent installation.



Replaceable or Rechargeable Motorized:

These shades are powered using a battery pack hidden in the headrail of your shade. Some batteries will have to be replaced intermittently, while rechargeable variations will simply have to be plugged it to charge (usually overnight). Our designers recommend rechargeable motorization options for those who want to avoid a hardwired connection for truly cordless operation. Fully charged batteries will usually last around a year with daily use.



Solar Powered Motorized:

This lift uses a small solar charger to power the motorized shades, ideal for skylights or sun-facing windows. It is an eco-friendly option that reduces the need for batteries or electrical connections. The motorized lift converts sunlight into energy, so it will continue to work even if there's a power outage.



Smart Home Automation:

Integrate your motorized blinds or shades with smart technology in your home using an additional home automation hub (sold separately). This will give you control over your automatic window blinds through a smart phone or smart device using an integrated app or simple voice commands. This will also give you control over your shades from outside of your home. Typically linked via Wi-Fi, home automation offers a convenient, hands-free way to control your window coverings for a fully automated home. Bali AutoView remotes are also compatible with Z-Wave devices.
Our Favorite Motorized Blinds & Shades
See which blinds and shades we chose as our favorite motorized window coverings.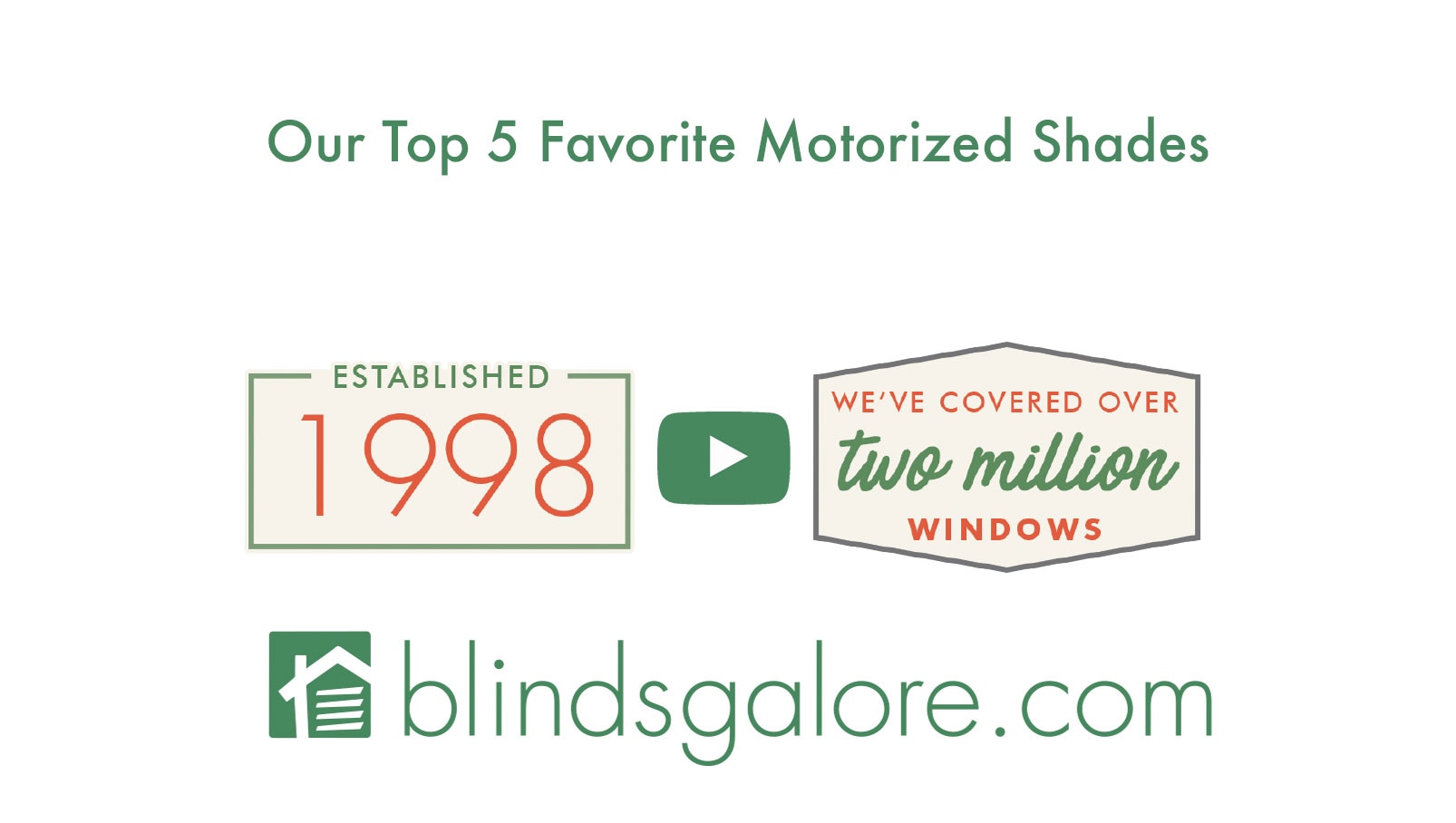 Watch popular influencer @EastCoastDIY install her motorized roller shades below.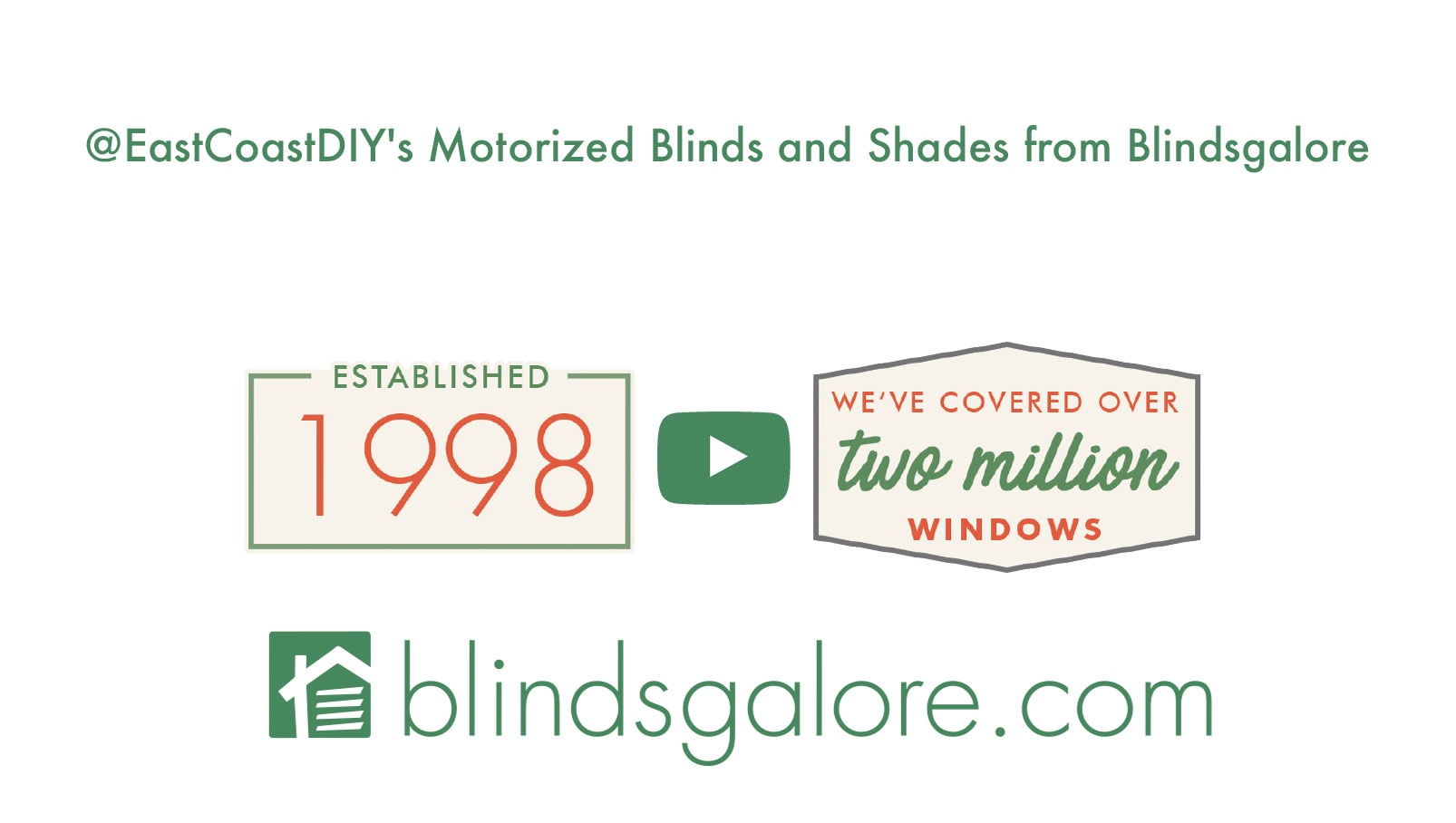 Instructions to Measure and Install Motorized Blinds and Shades
We have a helpful guide and printable worksheet that will help you measure for your new custom electronic blinds.
To find installation instructions for your motorized blinds or motorized shades, check out our install page. You can always watch one of our Blindsgalore experts install motorized window coverings below.
If you'd like to speak to our in-house team of experts over the phone regarding your remote control blinds please contact us to discuss solutions measuring, installing, or customizing. We are available over the phone 877.702.5463) or via email (customercare@blindsgalore.com).
If you'd like to schedule a virtual appointment with one of our expert designers,you can book an appointment here for an online consultation
Motorized Blind and Shade FAQ
customer reviews for remote control motorized