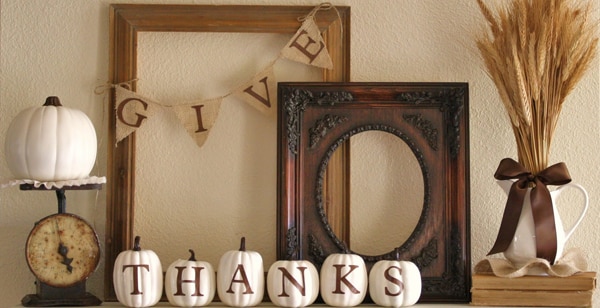 I know you are getting your home ready to welcome the holidays and you have lots on your mind this time of the year. I thought you might want to be reminded of my TOP TEN DON'TS when you think you need to energize and brighten up your home for the season.
It is easy to overlook the obvious and forget some basic design concepts. See if my list of "DON'TS" might inspire you to spruce up for the holidays.
1. OVERDOING IT
Cramming too many good things in a room can be stifling. Don't stuff your room like a turkey and end up with a heavy and tasteless mess.
2. TOO BRIGHT LIGHTING
Harsh lighting is so unflattering. Use lamps with 25 watt bulbs. I like soft pink ones in the living room.
3. MATCHY MATCH FABRICS
I love pattern and color but try to incorporate at least one unexpected element to add punch to your room. Be brave and mix it up.
4. CURTAIN HARDWARE HUNG TOO LOW
Mount the rod up high to avoid crowding the window. Let the natural light in, especially now that the days are getting shorter. Savor the view. Your room will also seem bigger and happier.
5. PAIRS "AD NASEUM"
Doubles are ok but beware of the "Noah's Ark" syndrome where twos of everything are marching across your couches, beds, chairs, mantels.
6. MONOTONY OF SCALE
Mix it up is the name of the style game. Go for variety- big and small, tall and short, wide and thin. Size matters to energize your rooms.
7. ART HUNG TOO HIGH
Always center art at eye level to avoid crunching necks. I also like to set pieces on a table or a dresser or a fireplace mantel for a casual look. This also lets you move art around easily to different spots for a change of pace.
8. STUCK ON A STYLE THAT DOESN'T BELONG
In planning your overall style, try to be congruent with the architecture and setting of your house. I will have to admit that a while ago, I fell in love with the "Santa Fe" look and painted my English Tudor house pale pink and hand plastered my walls to mimic the adobe look and even carved out a "Kiva" fireplace. I loved the soft and calming feeling of the inside of my home, even though the outside was steepled and gabled and all angles. All in all, not a good idea for the long term.
9. DECORATING FOR SOMEONE ELSE'S LIFE
You have a bunch of dogs, work late and love to chill out and watch "Mad Men" while eating take-out. A white-carpeted formal dining room is not in the cards for you! Match your style with your comfort level. My best friend lives in New York City and never cooks and uses her oven as a dresser and fills it up with sweaters. Do what you have to do to make living easy.
10. BEDS OR SOFAS ON A DIAGONAL
Way too chic and over the top for most of us. Casual and a bit off-beat is good but eccentric becomes tiresome and glaring in the home.
Happy Designing for the Holidays. One little change can make a big difference.