Roller Shades
Roller Shades & Roll Up Blinds
Filter By:
Fabric Pattern
Light Control
Material
Motor Control Option
Product Line
Safety
Roller Shades & Roll Up Blinds
wide selection of colors and styles
light filtering for views and light control
blackout fabric choices to block light
raise/lower in one smooth, easy operation
minimal and discrete when raised
Roller shades add color, style and texture to any room easily and economically. With a wide array of colors, patterns, styles and features, roller shades can fit your needs perfectly. Fabrics range from sheer to blackout, depending on how much privacy and light control you need - semi-opaque fabrics offer a good combination of both. Roller shades "roll up" onto a tube, and are operated with a cord loop, a cordless spring system, or even by remote control, and are available with personalized features like a cassette valance or a decorative bottom hem.
Roller Shades for Windows
Roller shades, also known as roll up blinds, retractable blinds, or roller window shades, are very popular in the window treatment world for their minimalist appeal. They are made of a continuous fabric that rolls up or down to cover or uncover a window. The fabric can be made of various materials, such as vinyl, polyester, or cotton, and comes in various colors and patterns. Roller shades are a great window covering choice for any room in the home. They are both functional and fashionable, offering privacy and light control with a variety of options to choose from. Don't forget to read these important reminders from our blog when customizing your roller shade.
What Are Roller Blinds?
Watch Blindsgalore CEO Alissa Walters teach you everything you need to know about your new custom roller blinds, which are also commonly called as roll down shades or roll up shades.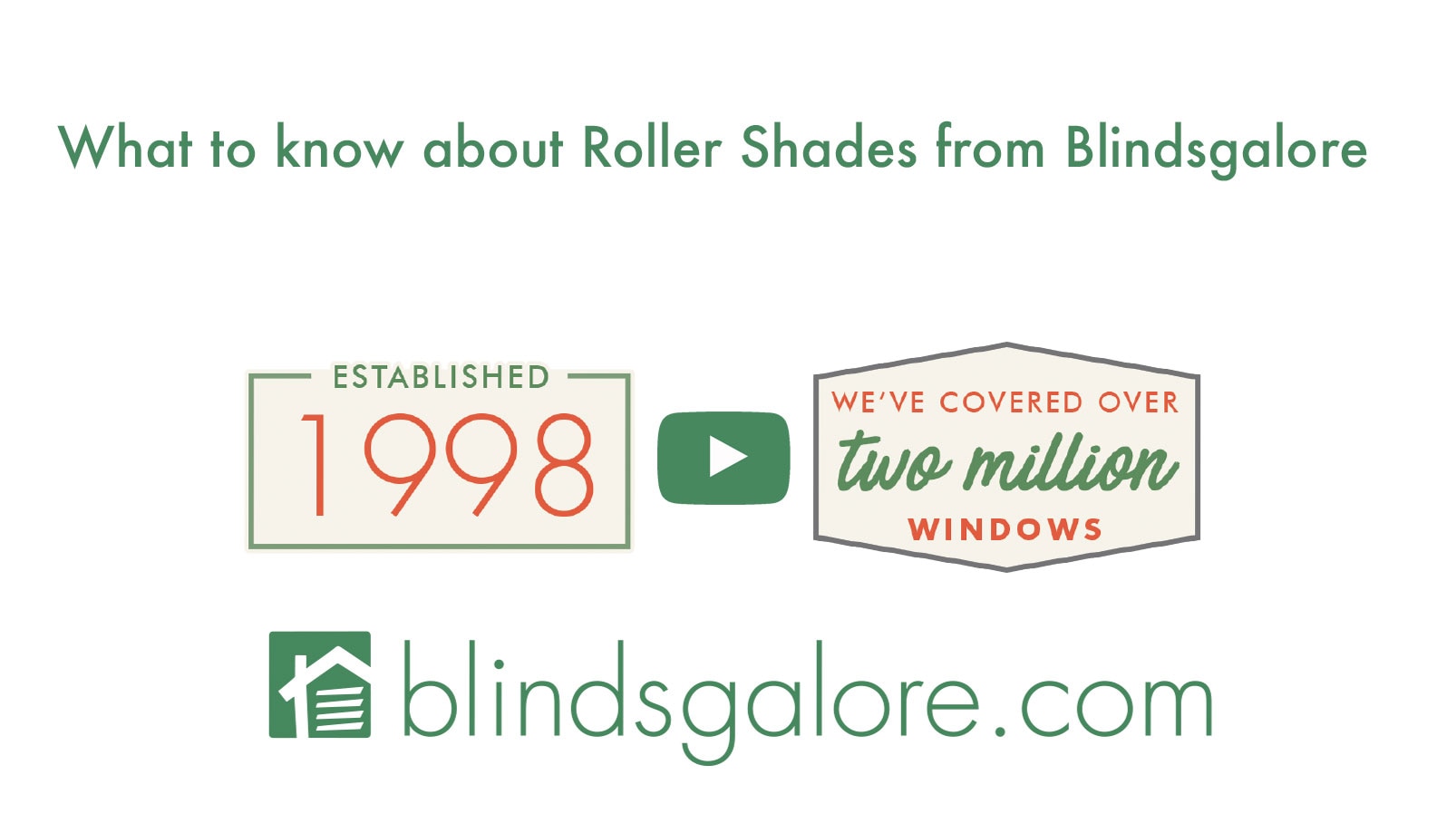 Our Favorite Roller Shades
Check out our blog to see our top five favorite roller shades or watch the video below.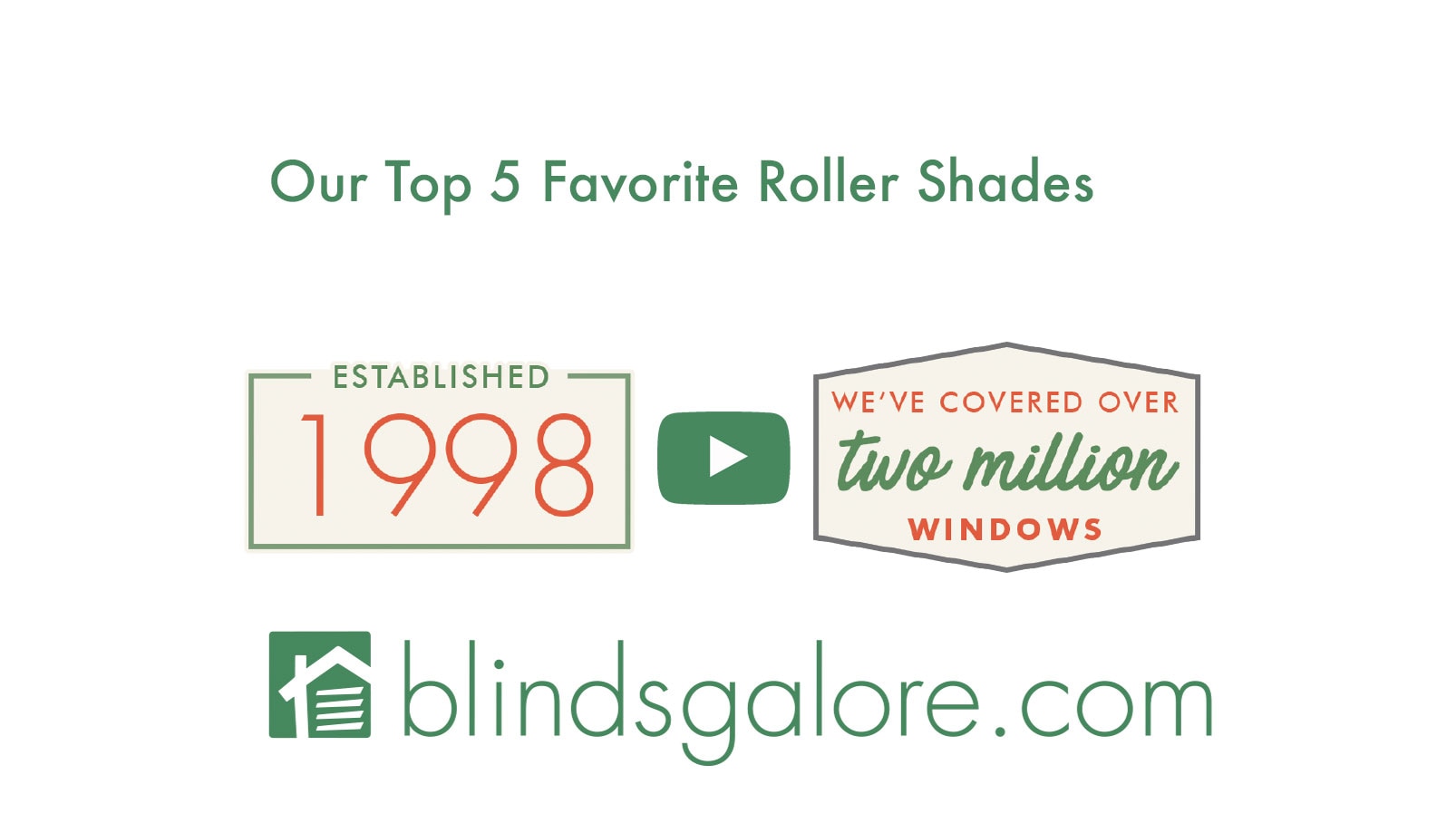 Quick-Fit No Tools Roller Shades
If you're working a space where you can't drill holes or don't want whip out the toolbox, we have the perfect solution. Blindsgalore's Quick-Fit No Tools Roller Shades simply pop into your windows without any drilling or screwing required. It doesn't get any easier than this! These simple fit shades can also be made motorized, giving you the best of both worlds.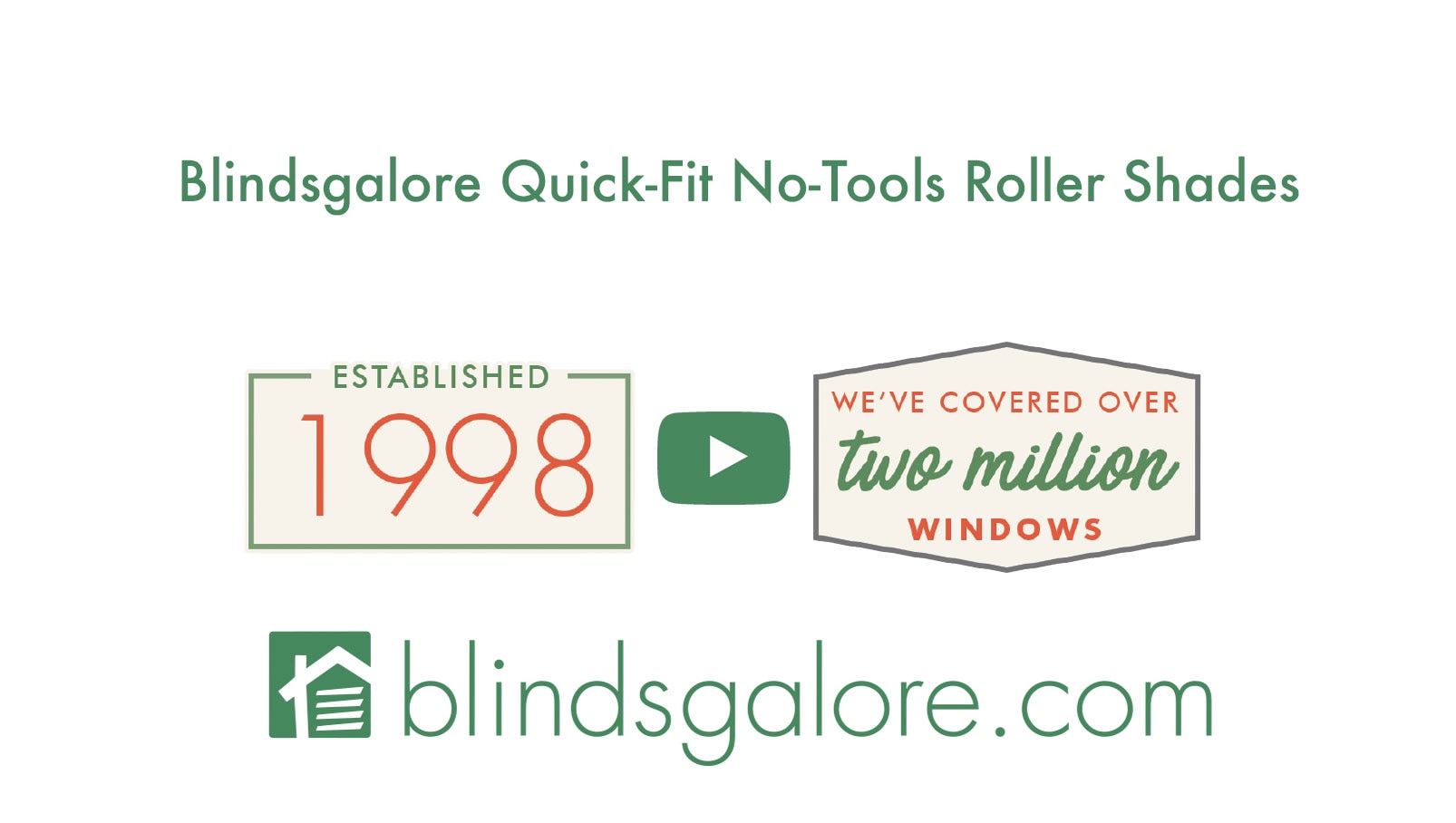 Features of Roller Shades and Blinds
Many features make our fabric or vinyl roll up blinds for windows an attractive option in your home. Read our blog for even more tips on how to decorate with custom roller shades.
Versatility and Durability
Roller shades can provide privacy, light control, and style to all types of décor. They are also easy to operate and keep clean. Roller shades have customizable options galore, with a variety of options for light control, colors, textures, fabrics, valances, and lift. We always recommend upgrading a cordless or motorized lift for a clutter-free look that's safe around children and pets.

These unique roll down shades are perfect for any room in the home, given their versatile nature. Blackout roller shades are ideal for bedrooms, while semi-sheer fabrics provide a softer look in living areas. All of our retractable shades are made with a continuous piece of fabric, meaning that no slats or vanes can break or become damaged. Their minimalist nature also helps to keep them concealed and they practically disappear when raised.
Standard Roll vs Reverse Roll
When customizing your roller shade, you'll have to decide between having a standard roll or a reverse roll. A standard roll will allow the fabric to stick close to your window, ideal for rooms where you need light blocking. A reverse roll will hang more like a waterfall, away from the window, helping your design pop and giving you a "fuller" look. You can learn more about standard and reverse rolls on our blog.
Easily Pairs With Other Window Treatments
You can also pair roller shades with other window treatments for additional style or light control. The most popular choice is pairing roller shades with drapes or curtains. Custom roller shades can also be paired with a valance for added style and elegance.
Valuable and Cost-Effective
When it comes to being price conscious, roller shades are an excellent choice. They are very budget-friendly compared to many other types of window treatments, especially considering their durability and smooth operation. They also need very little maintenance. Their low starting price also makes motorization a more attractive upgrade. Play with colors and patterns and customize to your heart's content.
Easy to Operate
When it comes to operation, roller shades are incredibly easy to use. They also require very little maintenance. Motorized roller shades provide convenience with a push of a button, while manual ones can be operated using an easy-to-use spring mechanism or cord loops. When retracting, the neat appearance of the rolling fabric also makes them ideal for small spaces that need to appear light and airy. See a cordless shade in action below.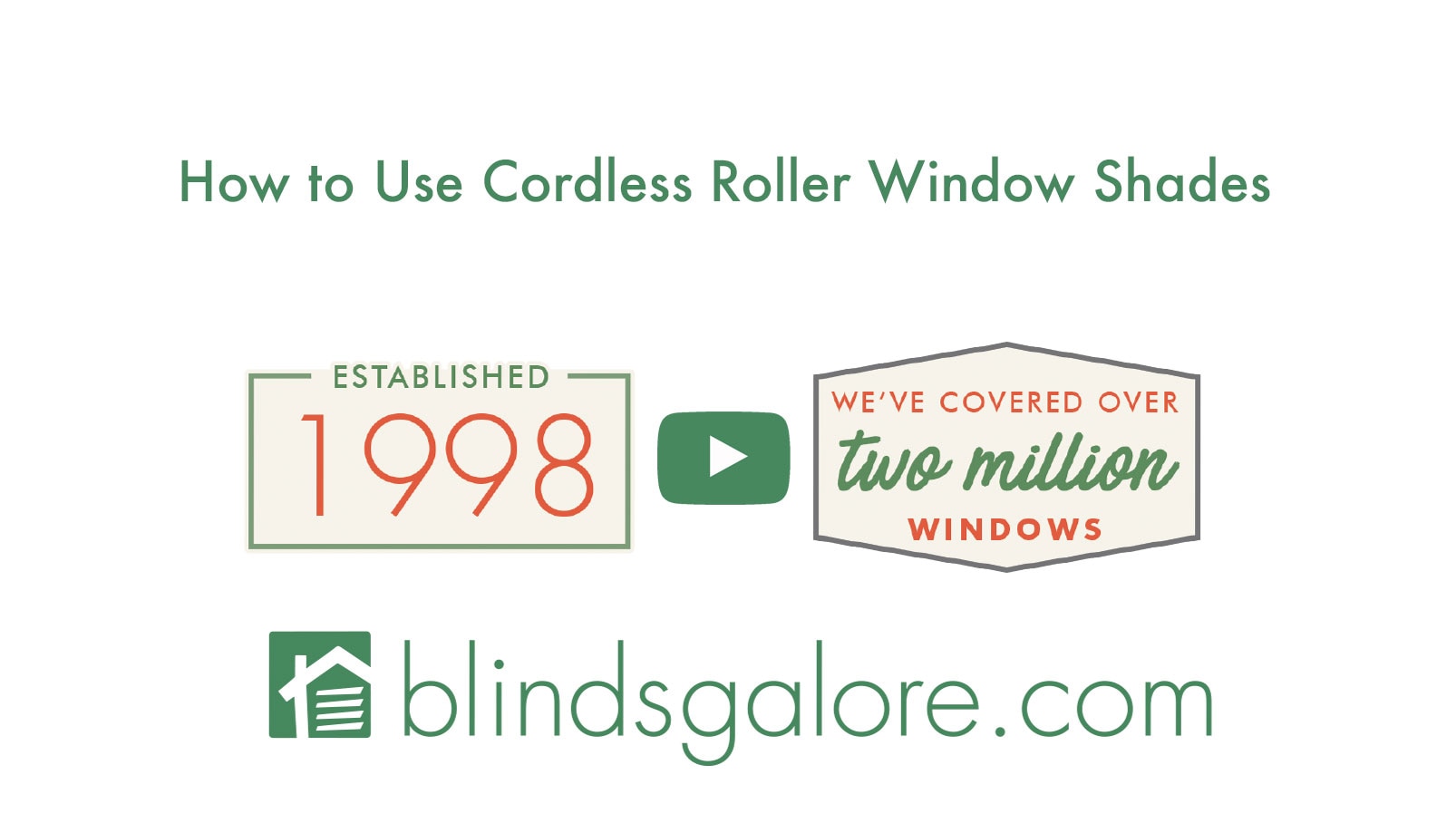 Roller Shades for Indoor Use
Effortlessly add minimalist appeal and a pop of color with new custom roll up shades from Blindsgalore.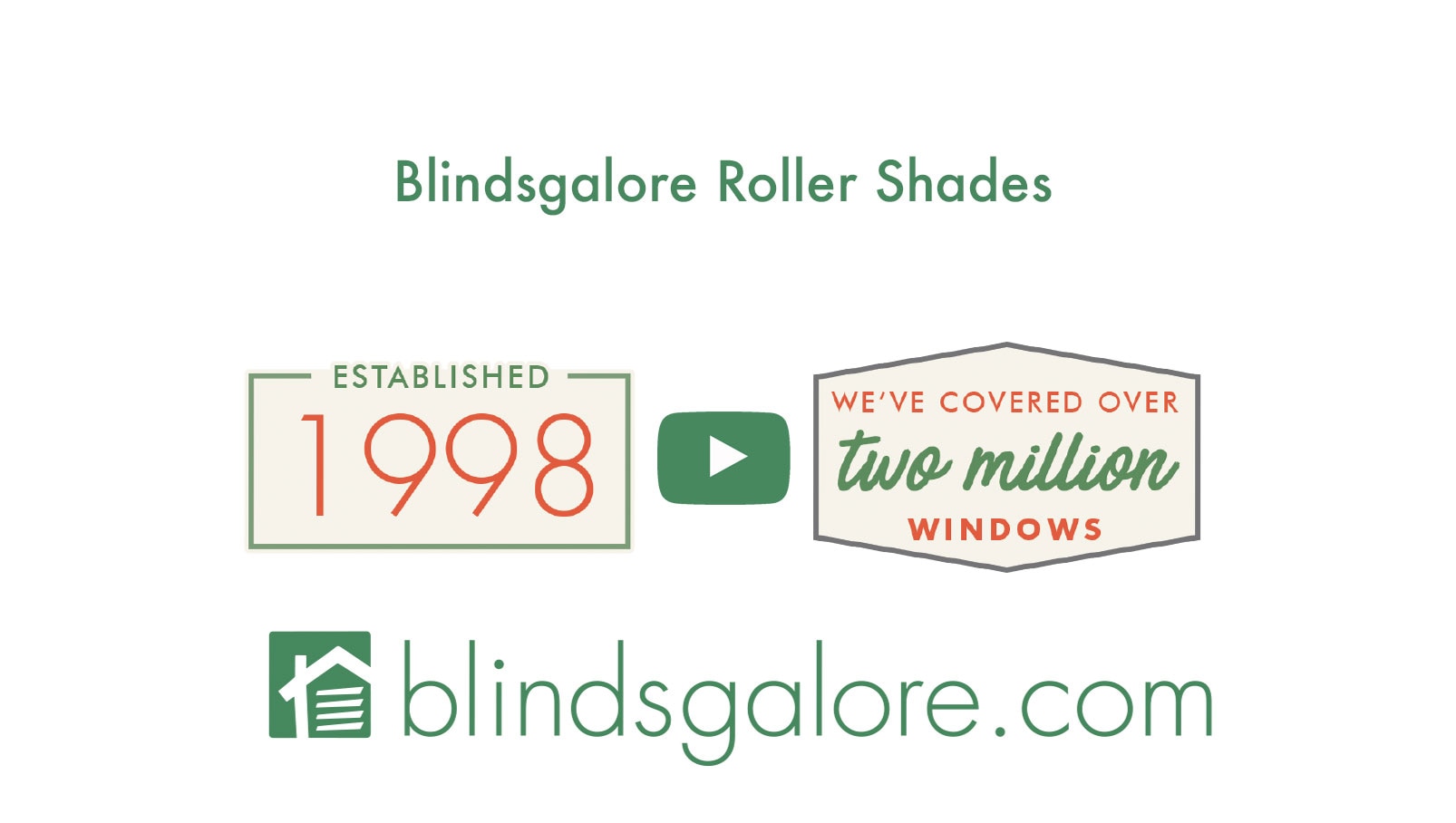 Roller Shade Décor Ideas
With so many customizable options, minimalist roller shades will add style and functionality to any room in the house. They can be used in any setting, from a formal living room to a casual family room. With solid colors, textures, and patterns available they can also be used to enhance both traditional and modern design. For example, a traditional room can be enhanced with a roll up shade in a matching neutral color, while a modern room can be enhanced with a bold, contemporary pattern.

One popular trend in decorating with roller shades is using them unexpectedly. For example, roller shades can be used as a room divider or a wall covering, adding a unique touch to a room. People can also use them to add a pop of color or pattern to an otherwise neutral space. Textured or vinyl roll up blinds also layer very well, making them a perfect backing for drapery. They can also be paired with a roman shade for added texture and dimension.

When raised, roller shades are almost invisible, helping giving you a clear view out of your window. Speaking of outdoor spaces, roller shades can also provide privacy for a patio or deck. For true outdoor use we recommend outdoor roller shades, which are made with more durable, weather-resistant materials. Outdoor roller shades can also be motorized, making them easy to operate even in hard-to-reach areas.

Roller shades are great for window treatments. They are versatile, durable, and easy to maintain. They are also incredibly budget friendly and can be used in various settings and styles. Paired roller shades with other window treatments for added style and functionality. There's no easier way to add a unique touch to a room. The variety of customizable options also provide a simple and elegant solution for privacy and light control. With the right care and maintenance, roller shades can last for years, providing a functional and stylish solution for any window in your home.
How to Measure and Install for Custom Roller Shades
Measuring your windows for your custom roller shades is easy. Watch the video below for helpful tips and tricks.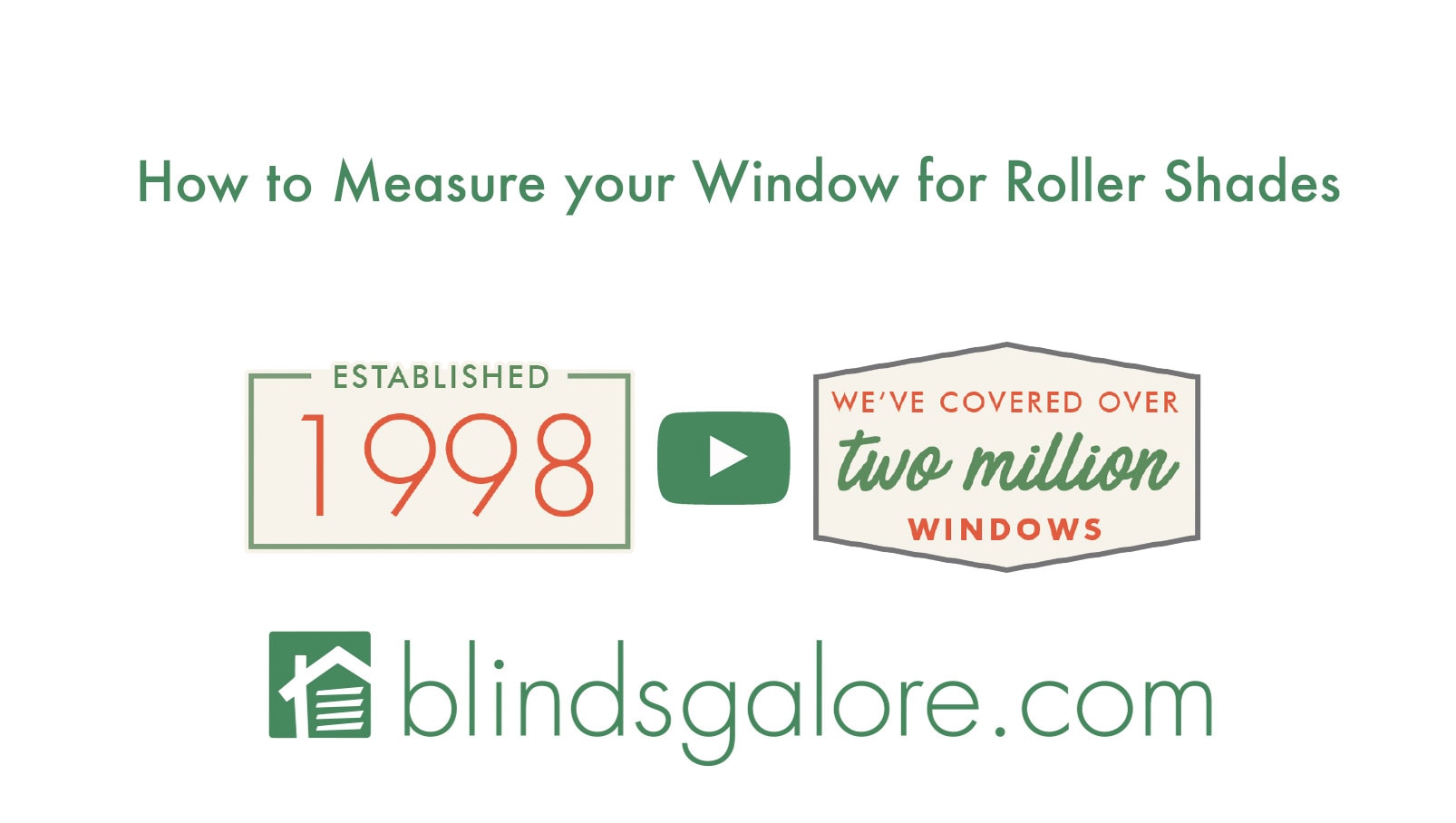 Visit our installation page for an easy-to-follow guide on how to install your roller shades. More information is available in the video below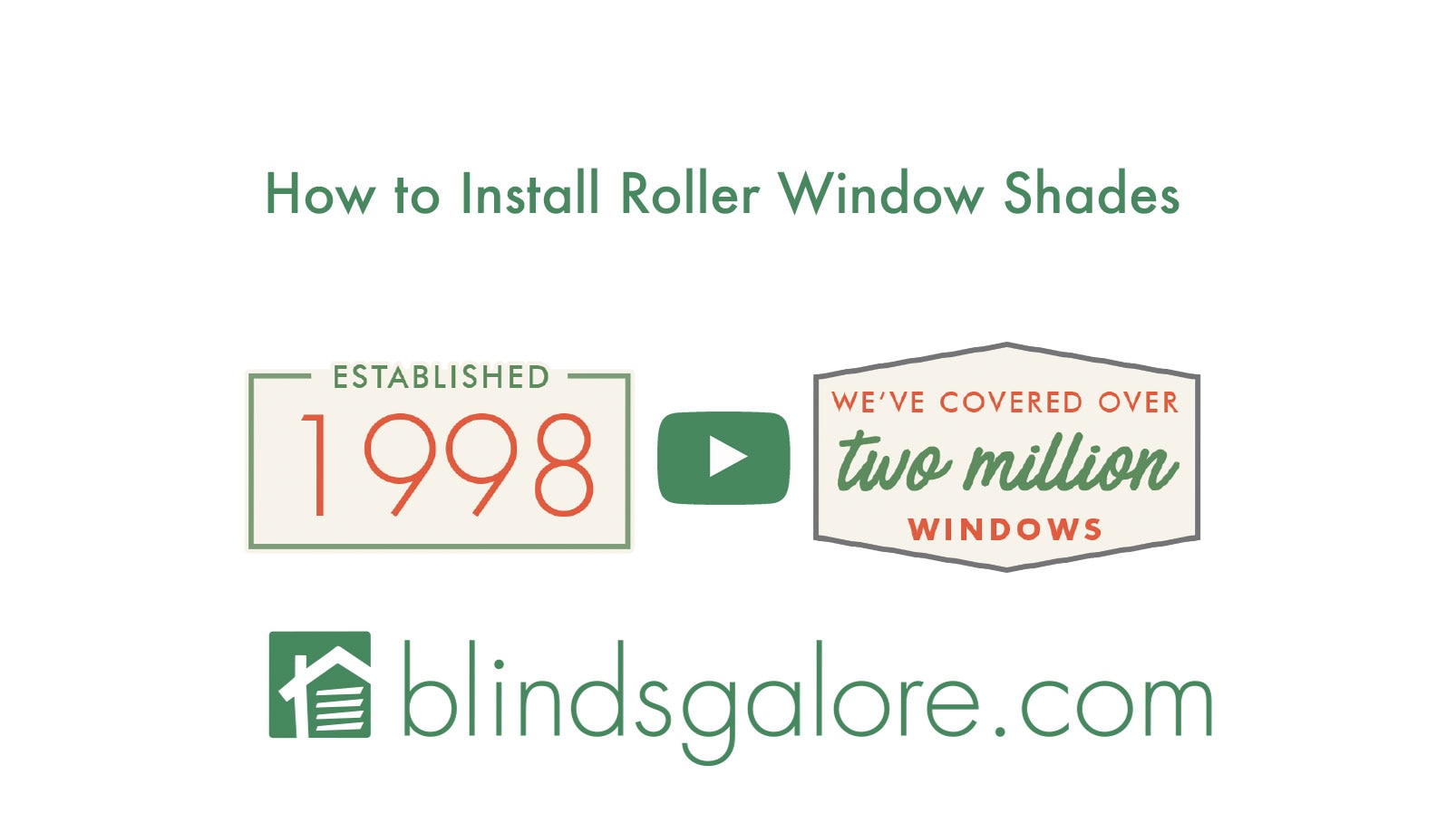 If you have any questions, our in-house team of designers are standing by. If you run into a snag when measuring or installing, or have questions about customization, please contact us. We'll be happy to help you over the phone (877.702.5463) or over email (customercare@blindsgalore.com).
You can also book an online appointment with our virtual designer if you'd like to discuss design solutions for your windows via webcam.
customer reviews for roller shades